New Zealand is one of the most gorgeous countries in the world, with a little bit of everything.
There are beautiful trails, national parks, waterfalls, beaches, and mountains.
Best Multi-day Hikes
10 Great Walks of New Zealand hosts some amazing multi-day hikes, and you can explore some of the best walks in the country.
Each walk is a few days, so they are individual multi-day hikes, as well as there being the option to complete the whole ten! 
The hikes include the:
Lake Waikaremoana Great Walk
Tongariro Northern Circuit
Whanganui Journey (kayak journey)
Abel Tasman Coastal Track
Heaphy Track
Routeburn Track
Milford Track
Kepler Track
and Paparoa Track 
These tracks are amazing, and cover a vast array of landscapes. There are waterfalls, mountains, and national parks to enjoy. The tracks are easy to follow, and there is the option of having a guide, or going at it alone.
The department of conservation makes sure that the tracks are well-maintained, as well as the ecosystems protected. 
Lake Waikaremoana, North Island
This lake is in the Te Urewera area of the North Island, and the hike follows the shoreline of the lake. It is 46km one way, and will take you around three to four days to finish the hike.
Along the hike, there will be isolated beaches, and amazing wildlife to see. There is also the Korokoro Falls, which is breathtaking and thundering.
Along the hike, there will be a few bridges where you will be able to catch some amazing views of the native forest in the North Island. 
Tongariro Northern Circuit, North Island
This hike transports you to some of the best views over Tongariro National Park, focusing on some amazing alpine meadows, green lakes, and volcanic rocky landscapes.
The hike is recommended for those who are of a good level of fitness, and takes at least three or four days.
The whole hike is 43km per way, and it is one of the best hikes in New Zealand, where you are able to view the North Island from great heights.  
Heaphy Track, South Island
This track is versatile, with several different routes you can take on this hike. The walk typically starts from Golden Bay on the South Island, and ends in Kohaihai on the Western Coast of the island.
This hike is exactly what you picture when you think of New Zealand. The hike is surrounded by tropical foliage, with hidden beach coves and flourishing shrubbery and mountains.
The hike takes up to six days, and is 78km per way.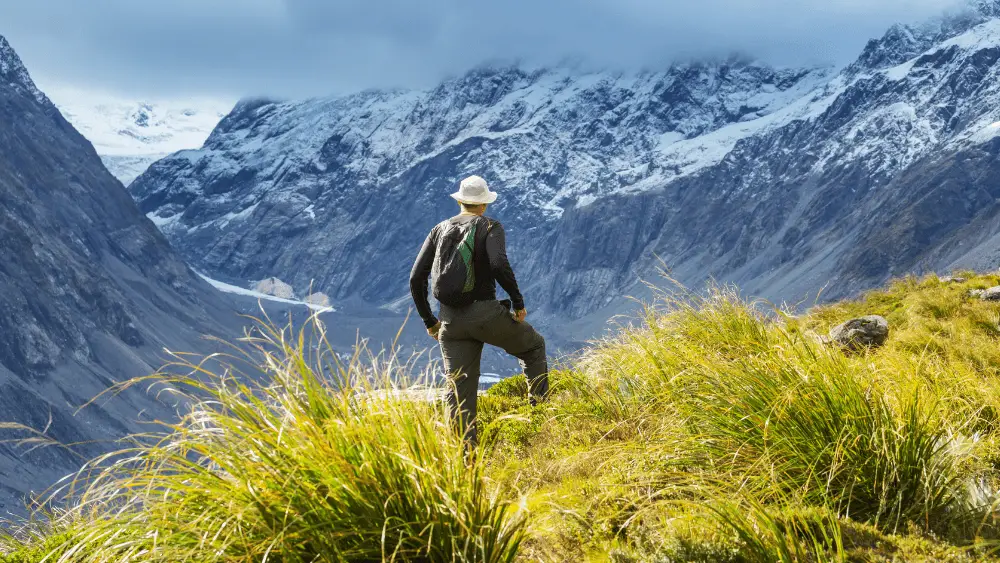 Routeburn Track, South Island
This hike is one of the shorter hikes, being 32km per way. The Routeburn Track hike will take approximately two to four days to complete, and has spots along the way to camp.
The beautiful hike has some amazing views, with glorious alpine terrain as well as some forests and waterfalls. The hike is recommended for the seasons of April to October because of the seasons in New Zealand, and the high altitudes in the hike.
There are beautiful meadows along the way, where you can stay for lunch or set up camp. 
Rakiura Track, Stewart Island
Stewart Island is off the coast of the South Island of New Zealand, and is one of the best places to see some amazing wildlife and landscapes. It is home to the kiwi bird, and the landscape is mostly untouched, leaving you to explore the trail of the island.
The hike is 32km, in the form of a looping hike. The island is small, with a beautiful beach and coastline to explore, too. The population of the island is a mere 400 residents, and the island is quirky and compelling.
This multi day hike will take around three days to hike, and is recommended for those who are quite fit. 
Abel Tasman Coast Track, South Island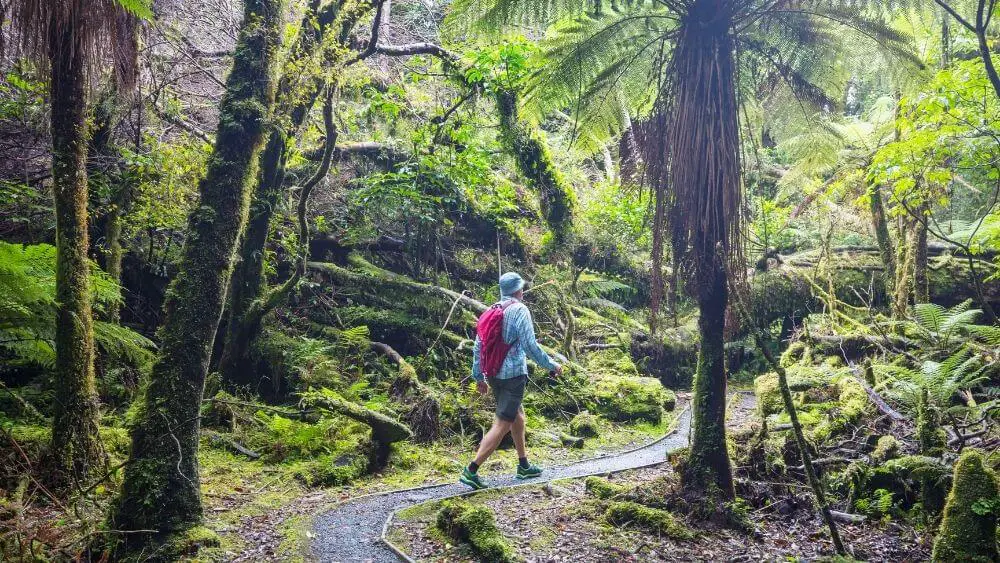 Abel Tasman Track is one of the most beautiful hikes, based at the top of the South Island. As the name suggests, the trail covers the coast of the island. It is 60km in total, and will take between three and five days to complete.
The top of the South island is one of the sunniest places in New Zealand, so stay hydrated and wear cooler clothing in the warmer seasons.
The Abel Tasman Coast Track has some of the best sights to see, with sandy luxurious beaches, alpine surroundings, crystal clear swimming pools, native coastal plants and wildlife, as well as small bays. The coast track is beautiful, with lots to see!
Along the hike, you can also go out onto the water, and kayak or do watersports. One of the best parts of this multi-day hike is the 50-metre suspension bridge that looks over the amazing Falls River, which is a sight that is truly captivating. 
Kepler Track, South Island
Kepler Track encapsulates the wildlife and wilderness of the South Island, with an amazing national park and some beautiful valleys. The hike is 60km, and is expected to take three to four days, and is recommended for those who are on the fitter side due to the terrain.
The crystal lake is truly amazing to hike along, or to set up camp nearby. There is a forest to walk through, alone with alpine views, and a wetland after you approach Lake Manapouri.
This hike has lots to offer, and has so many different environments, so it is best for those true adventurers. 
How to Prepare for Your First Multi Day Hike
Starting a multi-day hike without the proper equipment and amenities to help you may result in a negative hiking experience.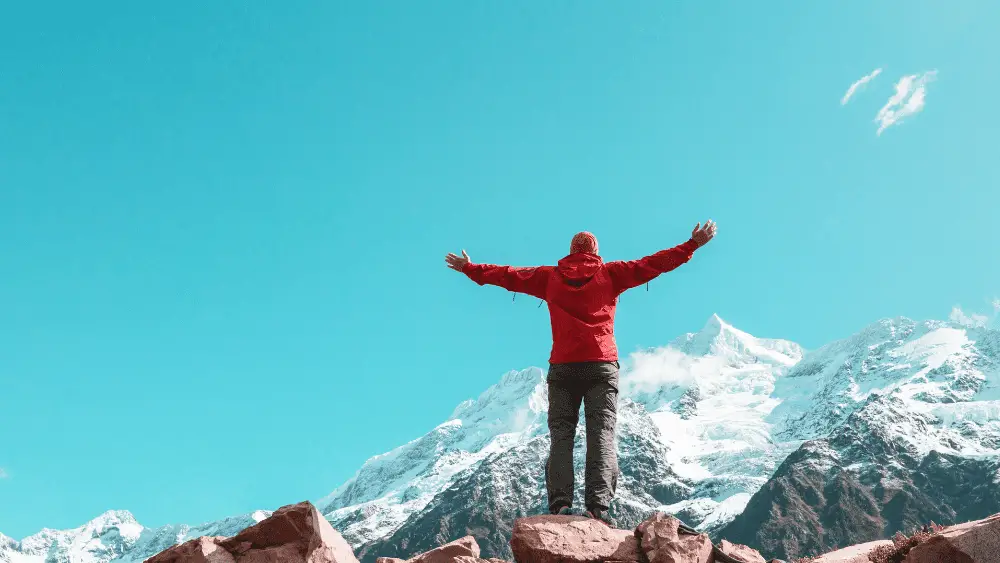 Nobody wants this, and there are things you can do to prepare. Although you may not know exactly where you are going, what the terrain is like, or if the weather is going to be unpredictable, it is always helpful to have the essentials with you. 
Firstly, it is important to research the area you will be hiking. This applies to all situations; if you are local, or if you are in a whole other country.
You need to know what to expect in terms of weather, national parks, trails, laws, and regulations.
You could even get yourself a guide for the area, or a map, too. This will help you in case anything goes wrong, so you can always find your way around.
A map is perfect for planning a hike, as you can pinpoint locations on the map and work out ways of getting there. Also have a look at community groups online or forums, to see what others may have said about the locations you are planning to visit. 
Secondly, prepare for hard work. When you are doing your multi-day hike, you will have to carry everything on your back with you.
Before you set off for your hike, train and work out for a few months proper. This will ensure that your body is strong and healthy enough to keep up with the hike, and to make sure your core and legs are as strong as they can be. 
Because you will be solely walking, it is important to make sure you have the best footwear, blister plasters, and even an extra pair of shoes.
Make sure to keep your feet and legs warm too, as there is nothing worse than cold and tired legs.
Blisters are super painful, and they're even worse when you are pushing yourself. It is recommended to grab some special walking or hiking boots, so it will ease the comfort of the whole hike. 
As you are hiking for multiple days, you'll need to pack everything necessary in your bag. It is extremely important to think about this thoroughly.
You don't want to be carrying around heavy cans of food and pots and pans, so it is important to pack light and make sure you have the correct gear. Only pack what you need, and go light on the clothes.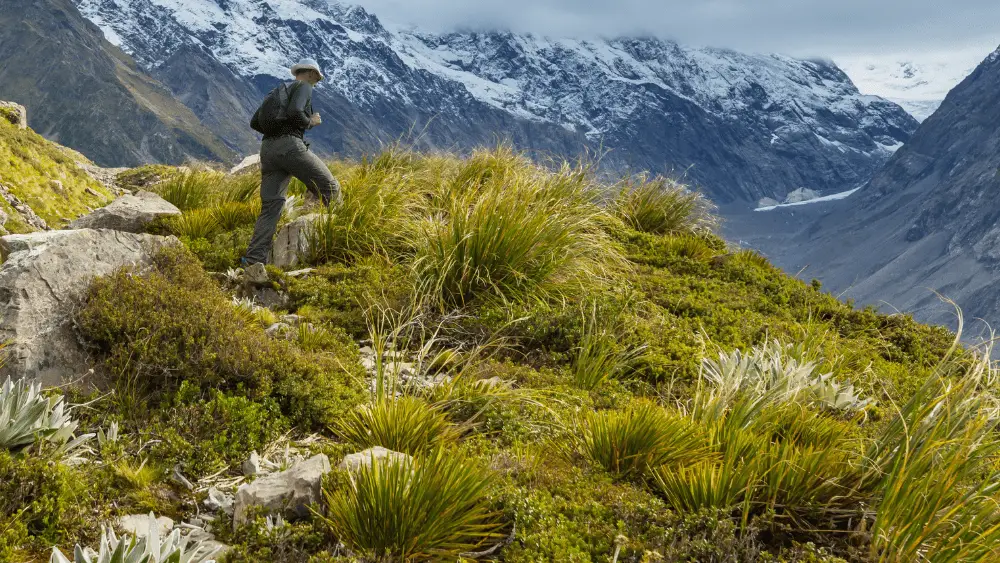 It will be inevitable that you'll get a bit smelly and sweaty, so don't go packing lots of clean clothes, as these will just be heavy to carry, and quite frankly, useless.
Invest in special gear that is specifically designed for carrying for a long period of time and that is comfortable.
Make sure you have a good GPS or navigation system, as well as enough phone battery just in case of emergencies.
Apps such as 'what three words' will help you in the case of an emergency, as they give you specific words for each exact location in the world, even if it is in the middle of nowhere. 
Frequently Asked Questions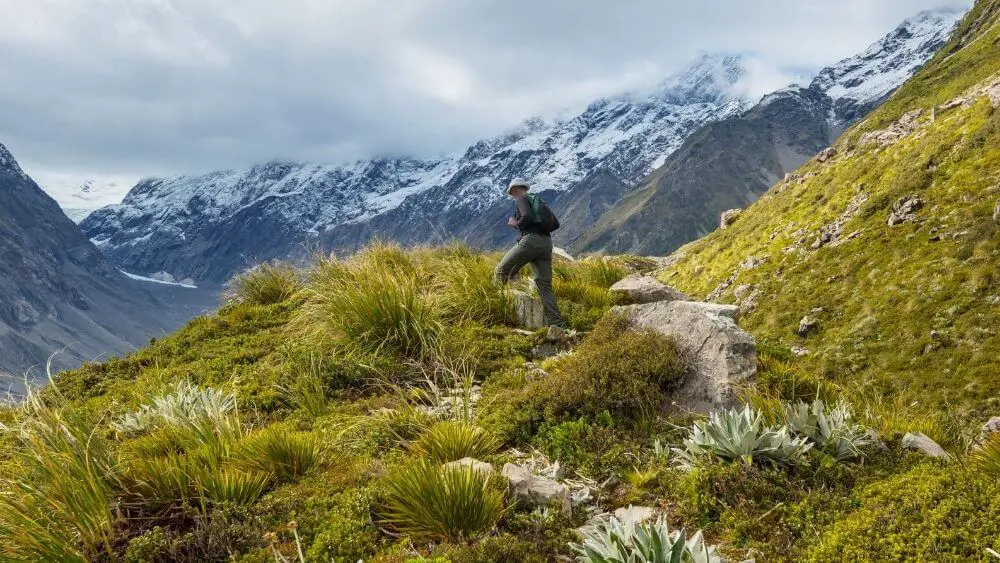 What should I bring on a multi-day hike? 
You'' need to bring the essentials on a multi-day hike, as you do not want to pack too much.
You will be walking continuously, so you need to bring comfortable shoes (on your feet), walking socks, weatherproof clothing, nutrition/protein food, as well as any camping equipment. 
How many miles/km do I hike in one day?
When multi-day hiking, you do not want to overexert yourself. The average amount of kilometres hiked in a day is around 10-15, and any more may not be the best. There is no rush, so take it as slow as you like!