Rakiura Track is a popular hiking trail located in Rakiura National Park on Stewart Island, New Zealand.
The trail is known for its stunning coastal views, lush forests, and abundant wildlife. It is the shortest of New Zealand's Great Walks, making it a perfect choice for hikers who want to experience the beauty of the country's wilderness without committing to a longer trek.
The Rakiura Track is a 32-kilometer loop that can be completed in three days, making it an ideal weekend getaway for nature lovers. The trail is considered moderately challenging, with some steep inclines and uneven terrain.
However, hikers are rewarded with breathtaking views of the coastline and the opportunity to spot rare bird species such as the Stewart Island robin and the South Island saddleback.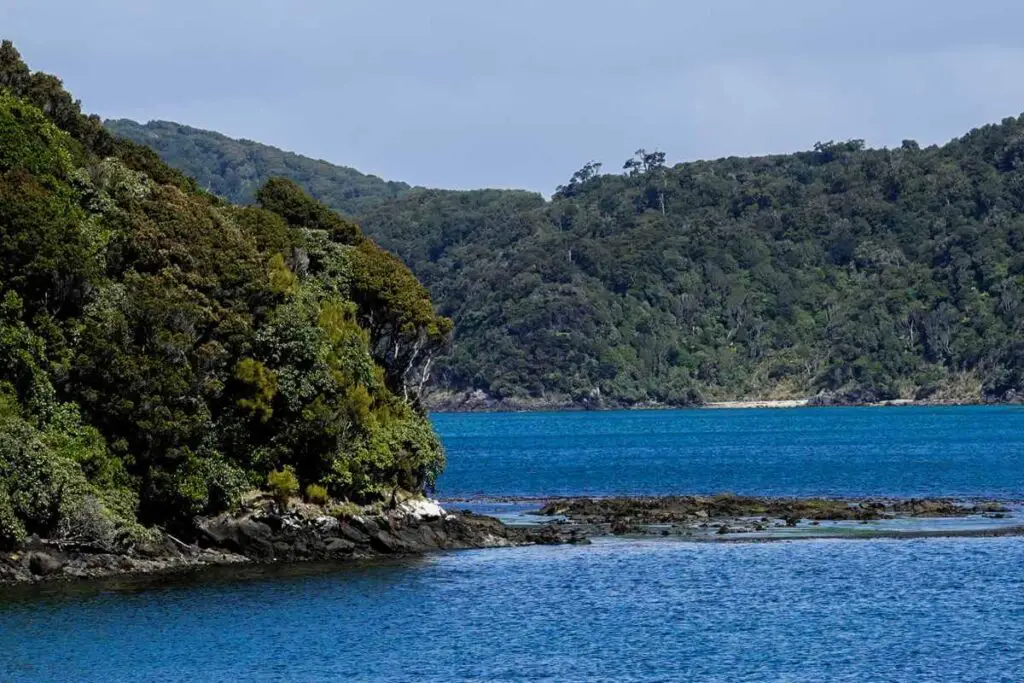 Whether you're an experienced hiker or a beginner looking for an adventure, the Rakiura Track offers something for everyone.
With its stunning scenery, diverse wildlife, and manageable length, it's no wonder that this trail is a popular destination for both locals and tourists alike. So pack your hiking boots and get ready to explore the natural beauty of New Zealand on the Rakiura Track.
Overview
The Rakiura Track is a popular hiking trail located in the Rakiura National Park on Stewart Island in New Zealand.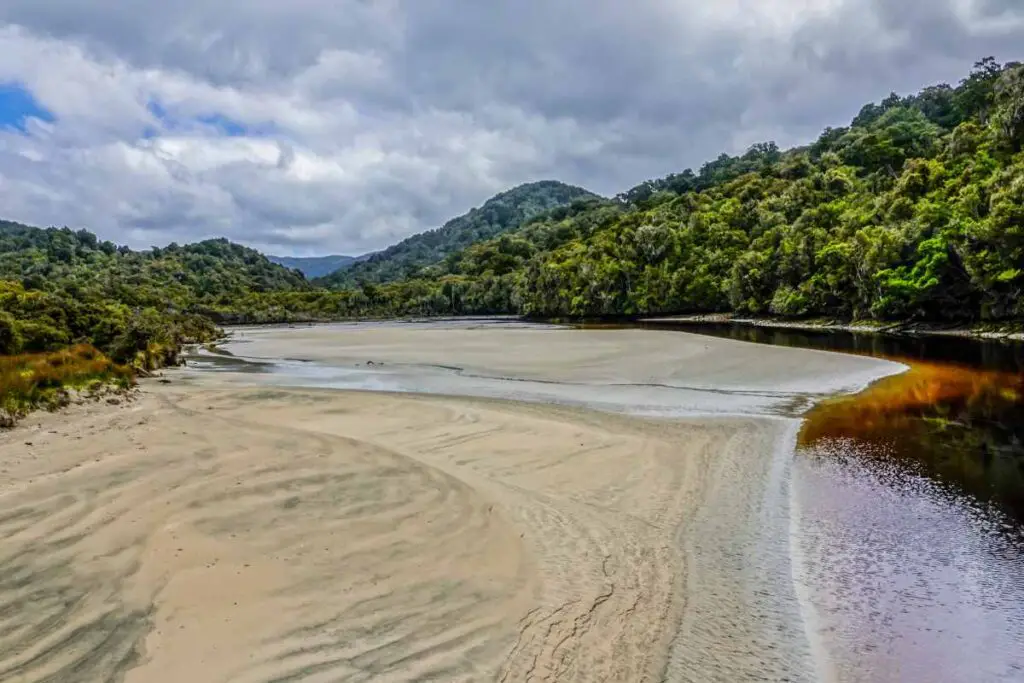 The track is known for its stunning scenery, diverse wildlife, and peaceful atmosphere. In this section, we will provide an overview of the Rakiura Track, including its location, length and difficulty, and the best time to visit.
Location
The Rakiura Track is located on Stewart Island, which is the third-largest island in New Zealand. The island is situated 30 kilometers south of the South Island and is accessible by ferry from the town of Bluff.
The Rakiura Track can be accessed from two locations: the official entrance to Rakiura National Park at Lee Bay, 5km from Oban, or from the DOC visitor center in Oban.
Length and Difficulty
The Rakiura Track is a 32-kilometer circular tramping track that can be walked in either direction. The track is classified as a Great Walk and is suitable for hikers with moderate fitness levels.
The track includes some steep climbs and descents, but no technical skills are required.
The Department of Conservation recommends that hikers take three days to complete the track, but it can be done in one or two days for experienced hikers.
| Distance | Duration | Difficulty |
| --- | --- | --- |
| 32km | 3 days | Moderate |
Best Time to Visit
The best time to hike the Rakiura Track is during the summer months of December to February when the weather is warm and dry. However, the track can be hiked year-round, and each season offers a unique experience.
During the winter months of June to August, the track can be muddy and slippery, but it is also less crowded.
It is important to check the weather forecast and trail conditions before embarking on the hike.
Summer months (December to February) – warm and dry
Autumn (March to May) – cooler temperatures and changing colors
Winter (June to August) – less crowded, but can be muddy and slippery
Spring (September to November) – warmer temperatures and blooming flora
Trail Features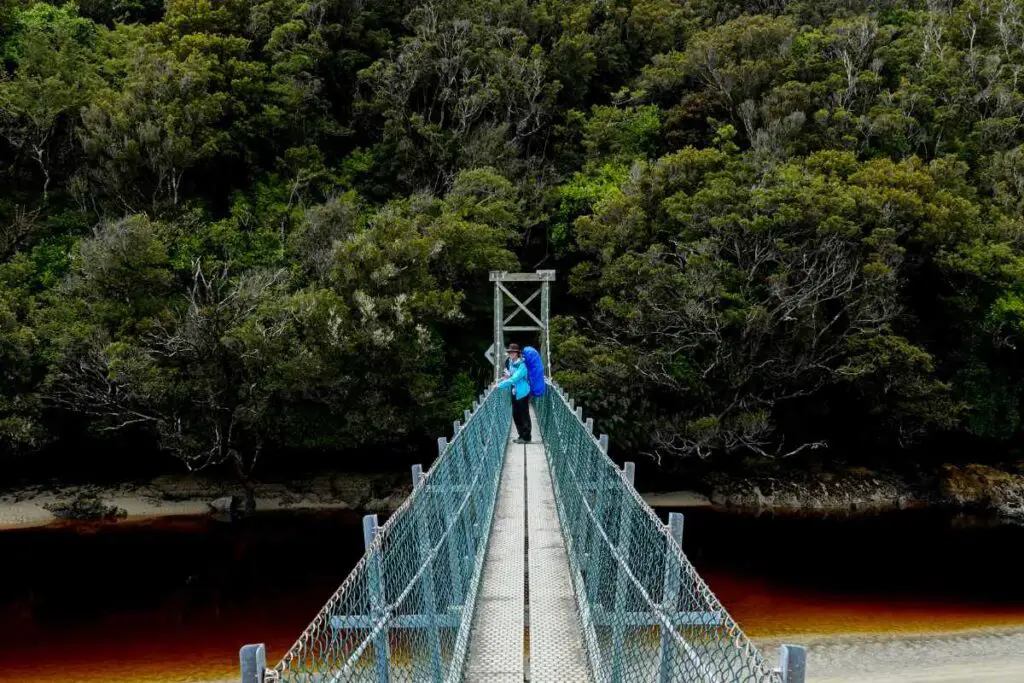 Scenery
Rakiura Track is a 32-kilometer loop that offers a diverse range of landscapes and vistas. The track follows the open coast, climbs over forested ridges, and traverses sheltered coastline.
The scenery includes stunning views of the Southern Ocean, rugged coastlines, and beautiful beaches. The forested ridges are home to a variety of native flora, including rimu, totara, and kahikatea trees.
The track also passes through wetlands and estuaries, adding to the diversity of the scenery.
Wildlife
Rakiura Track is a great place to spot New Zealand's unique wildlife. The track is home to a variety of bird species, including the endangered Stewart Island Kiwi, which can often be heard calling at night.
Other bird species include the kaka, tui, and bellbird. The coastline is home to a variety of marine life, including seals and penguins. Keep an eye out for Hector's dolphins, which are known to swim in the waters around Stewart Island.
Cultural Significance
The Rakiura Track has great cultural significance for the Maori people. The track passes through several early Maori settlement sites, which are marked with interpretive signs.
The Maori people have a deep connection to the land and sea, and the track provides a unique opportunity to learn about their culture and history.
The track is also significant for European history, as it was used by early European settlers to access remote parts of the island.
Logistics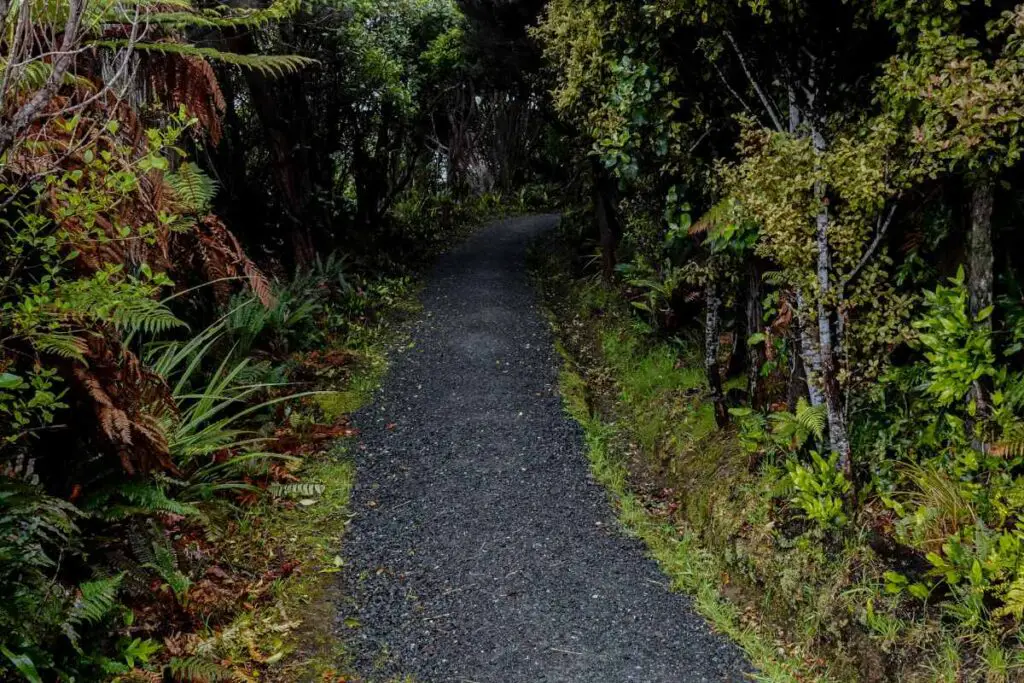 Permits and Fees
Before embarking on the Rakiura Track, visitors are required to obtain a Great Walks Pass which can be purchased online or at any DOC Visitor Centre.
The pass covers the cost of accommodation and hut fees for the duration of the walk. It is important to note that the Rakiura Track is only open during the Great Walks season which runs from October to April.
Accommodation
The Rakiura Track offers three Department of Conservation huts: North Arm Hut, Port William Hut, and Bungaree Hut.
These huts are equipped with basic amenities such as bunk beds, cooking facilities, and toilets. It is recommended to book these huts in advance as they can fill up quickly during peak season. Additionally, camping is not permitted on the Rakiura Track.
Transportation
Access to the Rakiura Track is via Stewart Island which can be reached by ferry or flight from Invercargill.
Once on Stewart Island, visitors can arrange transportation to the start of the track through various transport operators such as Ruggedy Range and Tracknet. It is important to note that transportation must be arranged in advance as there are limited services available.
It is also recommended to allow for an extra day on either end of the walk to account for any transportation delays or cancellations due to inclement weather.
Packing List
When preparing for the Rakiura Track, it is essential to pack appropriately.
Here are some items that you should consider bringing:
Sturdy and comfortable hiking boots
Waterproof jacket and pants
Warm layers (fleece, thermal underwear, etc.)
Sunhat and sunglasses
Insect repellent
Sunscreen
Torch or headlamp with extra batteries
Water bottle and water purification tablets or filter
Map and compass or GPS device
Cash or credit card for hut fees and transportation
It is important to note that camping is not allowed on the Rakiura Track, so you will need to book huts or campsites in advance. You can book your huts and campsites online at bookings.doc.govt.nz. You will also need to arrange transportation to and from Stewart Island/Rakiura and the track.
If you are planning to hike during the winter months, it is important to bring additional gear such as crampons, ice axes, and snowshoes. You should also be prepared for potentially hazardous weather conditions and pack accordingly.
Before you leave, make sure to double-check your packing list and ensure that you have everything you need for a safe and enjoyable hike on the Rakiura Track.
Tips and Safety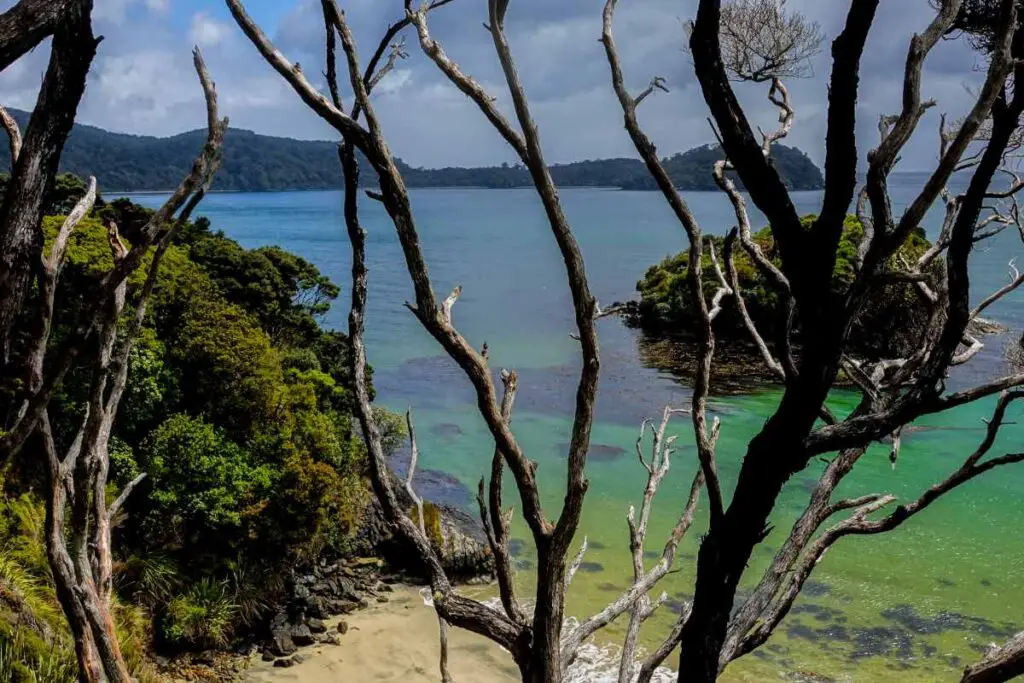 Before embarking on your Rakiura Track adventure, take note of these tips and safety precautions to ensure a successful and enjoyable hike.
Weather
The weather on Stewart Island can be unpredictable, with rain and wind being common occurrences.
Make sure to pack appropriate clothing and gear for all types of weather conditions. Check the weather forecast before starting your hike and be prepared to adjust your plans accordingly.
Booking and Permits
Book your huts and campsites in advance, especially during peak season, to ensure availability.
You will need to purchase a Great Walks Pass and a Rakiura Track Hut Ticket for each night you plan to stay in a hut or campsite. Permits are required for all backcountry camping and must be obtained from the Department of Conservation.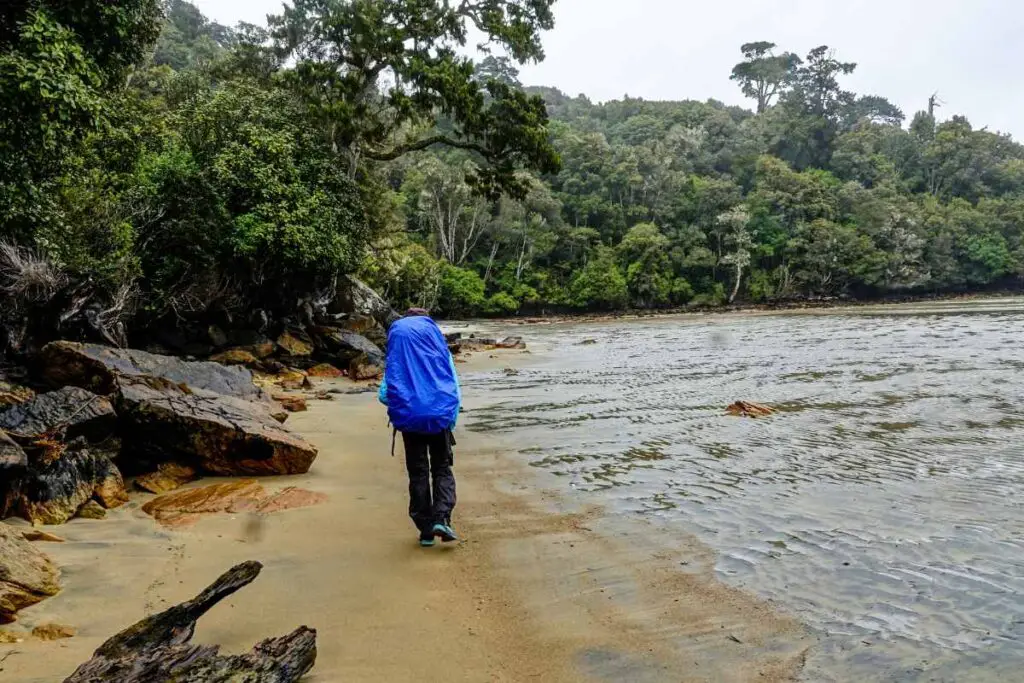 Water
The Rakiura Track has several water sources along the way, but it is recommended that you bring a water filter or treatment tablets to ensure safe drinking water. Do not drink water from streams or rivers without treating it first.
Wildlife
Stewart Island is home to a variety of wildlife, including kiwis, seals, and penguins.
Keep a safe distance from all wildlife and do not disturb their natural habitats. Store food and other scented items in bear-proof containers to prevent attracting animals to your campsite.
Navigation
Although the Rakiura Track is well-marked, it is still important to carry a map and compass and know how to use them. Familiarize yourself with the trail and its route before starting your hike. Stay on designated trails to avoid getting lost or damaging the fragile ecosystem.
Emergency Procedures
In case of an emergency, dial 111 for emergency services. The nearest medical facilities are located in Oban, the only settlement on Stewart Island. Make sure to carry a first-aid kit and know basic first-aid procedures.