This article goes in depth about the frequently asked questions or topics around the Patagonia Micro Puff.
Hopefully, this will give you the information you need if you are looking to purchase a Micro Puff from Patagonia in the future. 
More about Patagonia History
Patagonia began as a manufacturer of climbing equipment back in the 1960s and they have been manufacturing climbing gear or "software" as they refer to it as, in the 70s.
They found inspiration on the engineering of their apparel through visits to Scotland and Austria and a synthetic pile sweater-an item commonly worn by North Atlantic fishermen. 
This sweater was unique because it insulated the body well and kept moisture at bay. This was field tested in alpine environments and proved to be a winner.
It insulated when wet, dried quickly and was lightweight-meaning that the climber did not have to wear as many layers of clothing to keep warm.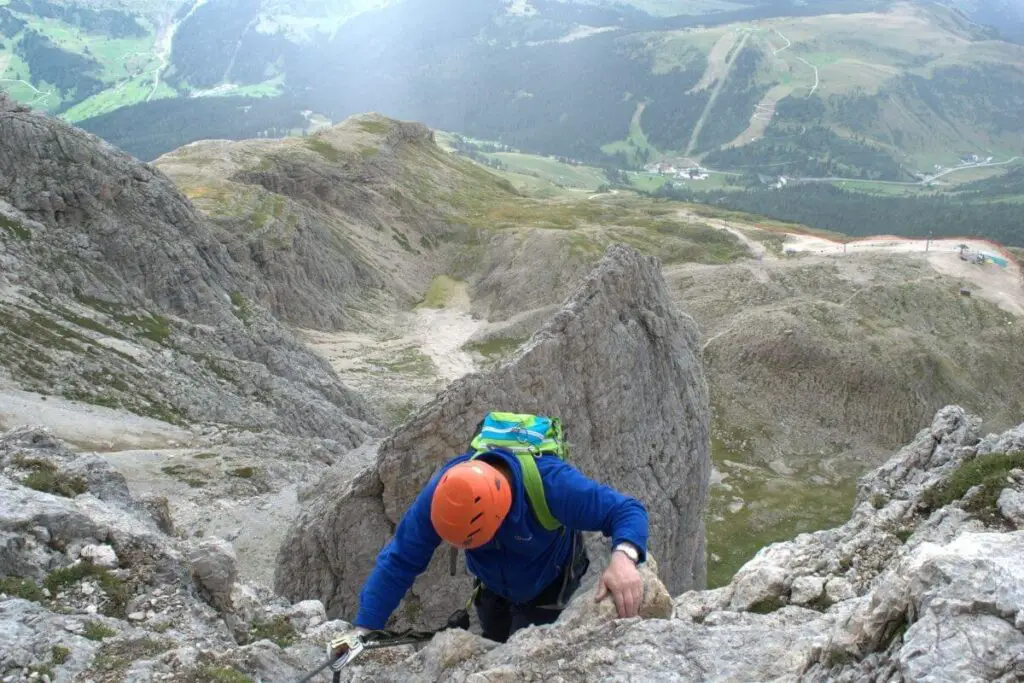 Since that initial prototype, the product offerings from Patagonia have evolved with the times and the new technology to create hi-tech clothing, for all kinds of outdoor activities- leisure and sporting-, including their Micro Puff. 
They also have a strong focus on sustainability and creating clothing that will not damage the environment. This is the reason the Micro Puff insulation, PlumaFill® is made from 100% recycled polyester.
PlumaFill® insulation does the same job a down insulation would do as it offers continuous insulation as well as the warm and easy packability of down but with the added extra of being warm when it gets wet;which down does not exhibit.
The exterior shell is made from 100% nylon, called Ultralight Pertex® Quantum which is water-resistant and windproof. Additionally, it is covered with DWR which is durable water-repellent as a finish.
The fluorinated DWR is added onto the fabric to assist moisture to bead up and allow rolling off the outer fabric. This stops the inner layers of fabric from soaking and becoming cold or wet. 
The fluorinated DWR finish contains perfluorocarbons or PFCs which is a key ingredient to repel water.
However, these are non-biodegradable and so have a heavy impact on the environment. That is why Patagonia is going PFC free by the fall of 2022.
Other features of this product include its center-front zipper and the helmet-compatible hood meaning you can wear this jacket while biking, climbing or even on a construction site.
It is extremely lightweight at just over 260 g or 9.3 oz. The soft material is stretchy and the elasticated sleeves and hood does well with sealing in the heat. 
The exterior pockets feature zippers and are a bit higher up than you would expect from a normal jacket. This is to accommodate space for things like a harness or belt.
It also features two interior pockets which do not feature zips but can be used to fold your jacket into for carrying and storage. 
In terms of value add, the Micro Puff does the trick. It offers all the technology you would want from a puffer jacket to be worn while you are out and about in cold weather and is really more of an investment than an expense. 
Patagonia Micro Puff Temperature Range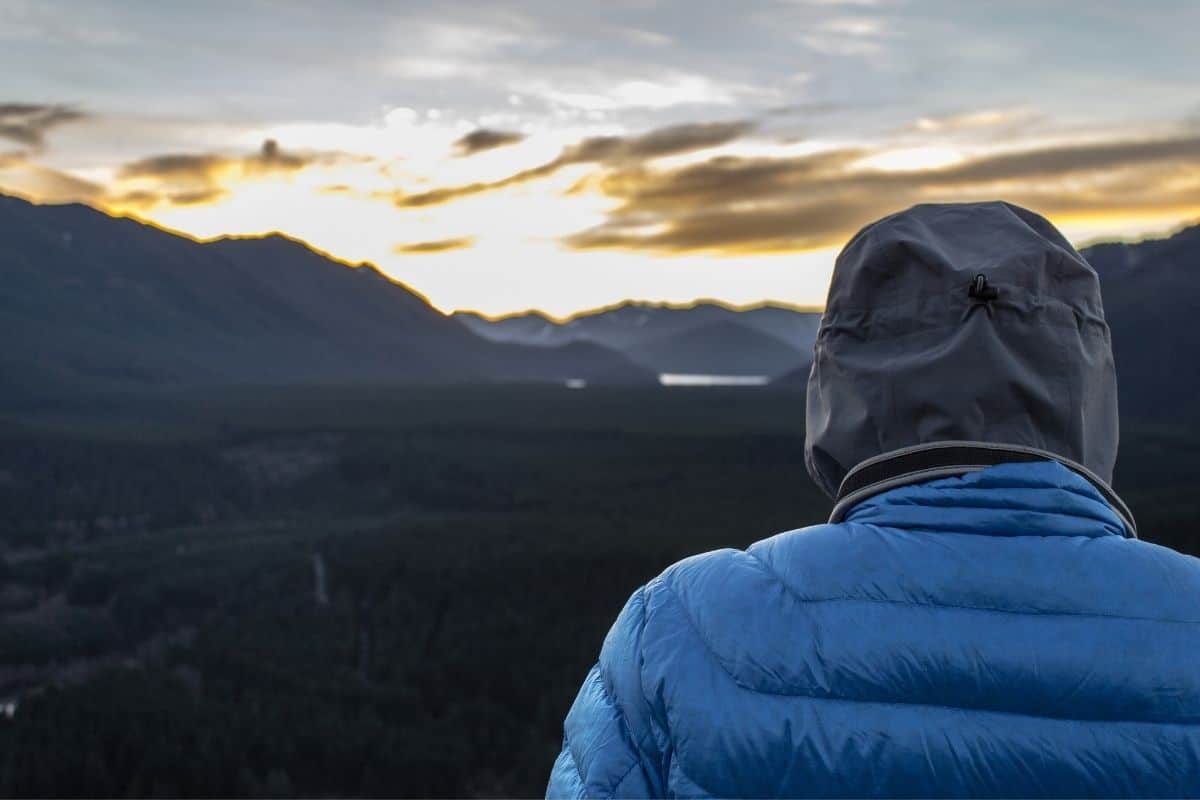 Despite the fact that this product does not contain any down, the synthetic PlumaFill® that is present in the place of down feathers provides an extremely high warmth-to-weight ratio.
It has a 65-g polyester insulation and will comfortably keep you warm in 35-50 degree weather. 
Because of the insulation and the low amount of breathability, the Patagonia Micro Puff is better suited if you are going to be less active. If you are running in cold weather, this product will make you work up a sweat. 
Additionally, it is not that suitable for colder weather that reaches in the below 32 degree range and a down feather jacket that has been treated with waterproofing substances will be better suited. 
However, it is a versatile product and can be worn in most situations in the colder months of the year or for activities like climbing or hiking as they are not as activity heavy as other sports. 
Patagonia Micro Puff Durability
With its delicate shell and ultralight technology, it is no surprise that the durability of the Patagonia Micro Puff comes into question. The lining of the jacket is thin and the outer shell fabric is only 10 denier thick.
If the jacket is worn and used fairly often, the material will wear over time and there are instances when the material has torn from exposure to branches or rough surfaces of rock. 
This means that for the heavy user, the jacket may need to be patched quite a lot. This may be a barrier for many as the jacket is definitely not the cheapest of its kind and will then need to be patched up on the regular. 
As far as wearing it on the everyday, it is probably a winner for in and out of town use, even though it was designed for traversing the alpine mountains.
Therefore, if you are someone who does not mind patching a jacket or will use it in a limited fashion, then this Patagonia Micro Puff is for you.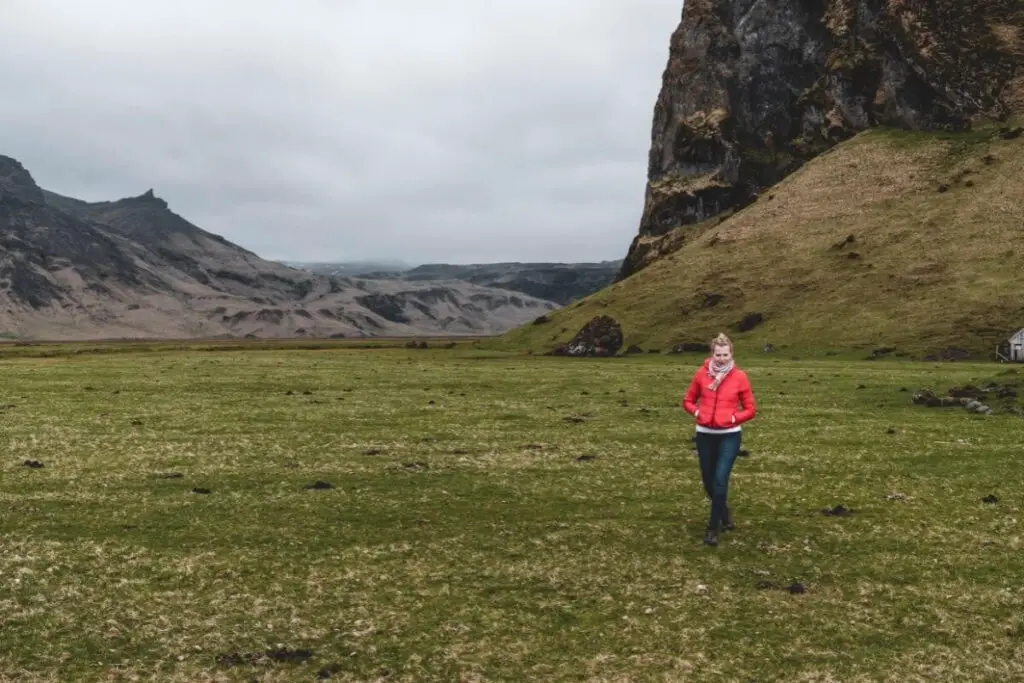 However, it is relatively strong for its weight and if you take care of the product properly, it should last you a lot longer.
If you wear the product regularly, wash it frequently, and dry it properly, then it should last a good amount of time. However, if you get it  wet, let it soak, or leave it  outside in direct sunlight, it may fade over time.
The good news is that you will be able to use the Ironclad Guarantee offered by Patagonia which allows for the often free repairs and replacement of damaged products like the Micro Puff. 
Patagonia Micro Puff Repair
Included in all products that are manufactured by Patagonia is their Ironclad Guarantee. Within this guarantee, is their commitment to repair any item that has a quality issue.
The repair service is free of charge. However, local postage rate will need to be covered by you to send the Micro Puff from your home to their regional hub. Thereafter, everything is carried out free of charge.
Because of the volume of inquiries they deal with, the response time can be up to one week for repair requests. 
Repairs process
To request a repair, you will need to email their customer service before sending the parcel containing your Micro Puff jacket.
In this email you will need to include the following details: 
Your contact information (Name, address, and phone number)
Item information (Product name, STY/Style Number, color, and size)
A full description of the damage that needs to be repaired along with accompanying pictures. 
A picture of the front and back of the care label 
A copy of the invoice where possible. 
The reason you need to do this is because repairs cannot be processed without the necessary documentation. Then, once you have sent the email to them, they will evaluate the best course of action, in accordance with their warranty and company policies.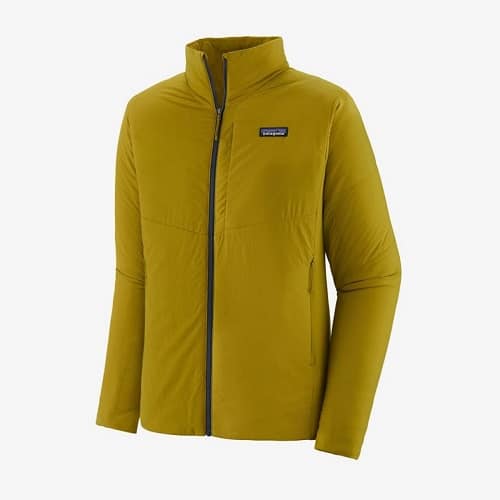 Patagonia will then get back to you with the next steps as well as the relevant documentation to facilitate the repair where a repair is possible. 
If the Micro Puff can be repaired, the product needs to be sent to their regional hub. Before sending the product to them, the garment must be thoroughly cleaned as they do not accept soiled or dirty garments.
Once the garment has been delivered to their facility, the item is generally repaired within 20 business days, at the least. This time may increase around holiday or sale periods and excludes the transit time to and from their facilities. 
However, if the damage sustained to the product is too much to be repaired in a cost-effective fashion, Patagonia will offer you a replacement or alternative solution at their discretion. 
As a Brand – Patagonia goes out of their way to help customers and their repair policy includes all items under their brand-whether you purchased them from their store or from a third party. 
However, if the repair that is needed is small, or perhaps you do not want to go through their repairs process, you could always fix up a small tear with some Tenacious Tape.
Tenacious Tape works well on most surfaces and will easily patch up your Micro Puff. However be warned that the tape has a matte finish and against the shiny exterior of the Micro Puff, will stand out. 
Nevertheless, it is a quick and easy solution for those small rips and tears that you will encounter on your adventures in the wilds and there are many video tutorials on how to do this on the internet. 
Patagonia Micro Puff Care Instructions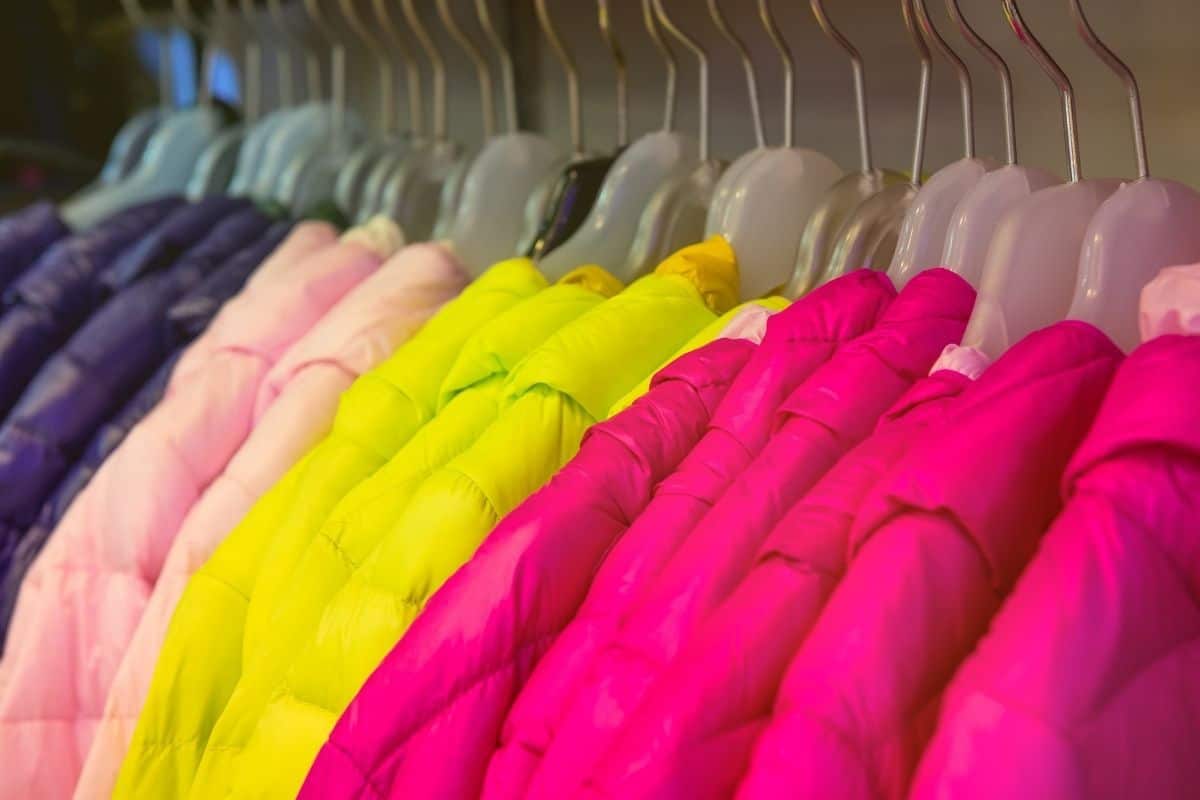 In order to make your Patagonia Micro Puff last a long time, it is important that you take care of your Micro Puff carefully. This can be done by following the care instructions provided with the product. 
Because the Micro Puff is water-repellent and is treated with the Durable Water-Repellent or DWR finish, which needs to be renewed or reapplied every so often.
In terms of day to day care, after washing the Micro Puff, it may be beneficial for the DWR finish if the garment is placed in the dryer in a medium to warm setting.
This will also ensure that the outer fabric is prevented from becoming saturated in wet weather-thus keeping you warm and dry even in the wettest conditions. 
Line drying of the Micro Puff is also acceptable but be sure to dry it inside out, especially if you have a bright or darker color. This is because the color will fade if exposed to the sun too much.
Environmentally, line drying is better for the environment and this should be done as much as possible. 
In terms of ironing, there is no need to iron the Micro Puff by Patagonia and if you really feel like you need to do so, then make sure to do it on a low heat setting. 
If you are in a place where washing and drying your Micro Puff is not easily accessible to you, you can clean any marks or dirt off with a cloth that has been dampened in a dishwashing detergent solution.
Alternatively, rubbing alcohol works really well too. 
Because you will be wearing your jacket outside in the elements a lot and cooking in the dark sometimes, there is an increased chance that you will mess something on the outer shell of the jacket. 
When removing stains from your Micro Puff can be done quite easily, depending on the stain.
For berries found on your hiking route in the mountains, the stain is easily removed by soaking the jacked in some white vinegar or lemon juice for about 5 minutes. Rinse and then wash as per usual. 
With blood, for example, you should try to rinse the jacket immediately with cold water. Following that, soak in cold salted water for a few minutes before normal machine washing. 
Keep in Mind – When climbing, mountaineering or hiking, you may come into contact with pine sap or sap from other trees. The easiest way to remove this from your jacket is to freeze the sap with an ice cube or ice pack until it is frozen.
Scrape off any remaining sap residue and use a cloth that is soaked in rubbing alcohol to remove the stain. Rinse in cold water and then wash as per usual.
If the sap stain persists, then treat it with a detergent solution. It is important to not allow the product to dry until the sap is removed. 
Most other stains can be easily removed with the use of either the dishwashing detergent solution or with rubbing alcohol. This should be applied before the garment is washed as per the usual washing instructions. 
How To Wash Patagonia Micro Puff Jacket And Patagonia Micro Puff Washing Instructions
As with most clothing garments, the washing instructions and basic product care information is printed on the interior label of the Patagonia Micro Puff jacket. 
With the Micro Puff, it is  essential to wash it in cold to warm water with a mild laundry detergent or soap. The soap should be non-toxic and biodegradable.
If you have a bright or dark-colored garment. It is suggested that your Micro Puff be washed separately on a gentle cycle or in an agitatorless washing machine. 
This will help keep the delicate outer shell intact while easily removing the day to day dirt and grime from sweat and dirt. If you are using a machine with a central agitation system, it is critical to use a gentle cycle to prolong the longevity of the garment. 
Additionally, when washing, the zippers on all pockets and the central zipper should be opened up  and the pockets emptied. 
In Terms of Frequency – Your Patagonia Micro Puff should be washed every two weeks or so (when it is used frequently) or when it is starting to smell or becomes heavily soiled.
Of course, if you are on a hiking or camping trip this may not be feasible to do, and you may have to use one of the stain removal techniques to remove any soil from the product. 
How To Clean Patagonia Micro Puff Jacket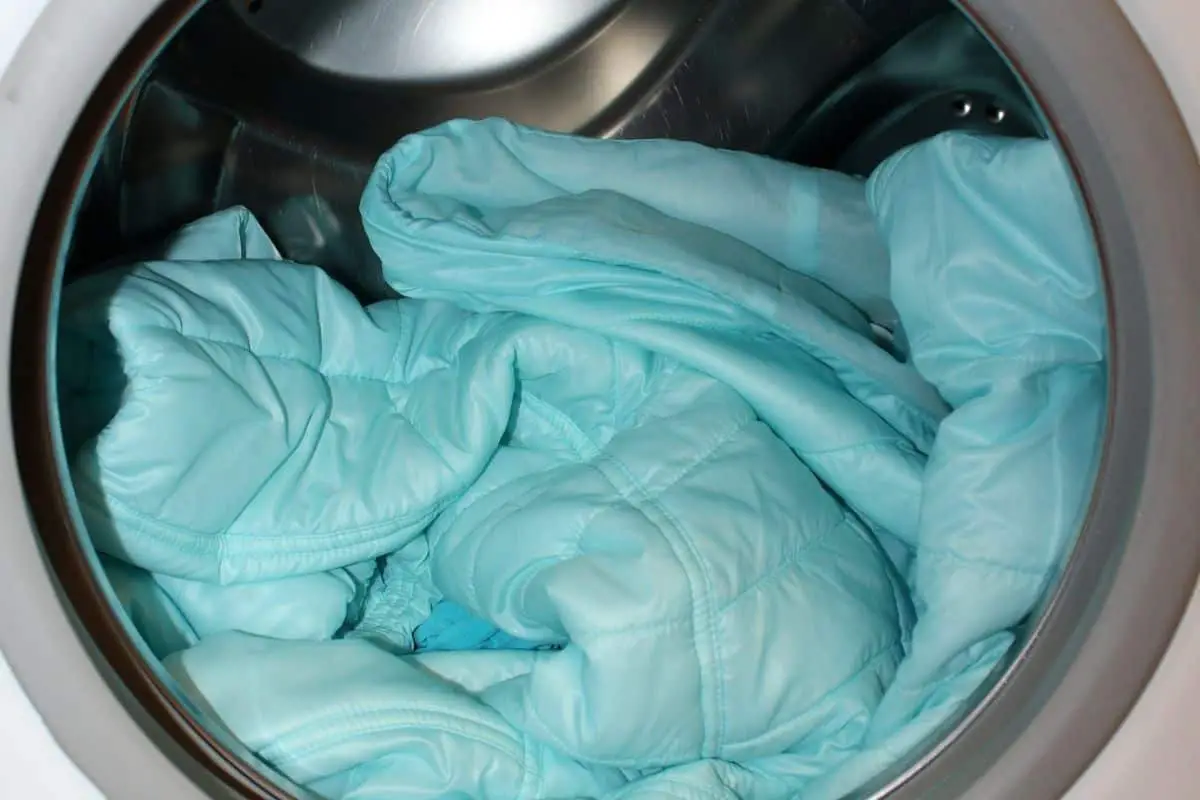 In terms of cleaning the Patagonia Micro Puff, in general, a gentle machine wash will suffice in cleaning your garment (as mentioned above).
Because of the construction of the garment and the way it is used, dry cleaning is not required on this item. 
Additionally, most dry cleaners make use of  cleaning products that contain chemicals such as perchloroethylene which is a substance that is extremely harmful to the environment, specifically the water systems.
Therefore, it is best to avoid using dry cleaners and when machine washing use biodegradable cleaning products that are nontoxic. 
In terms of general care, there are several useful resources on the Patagonia website. 
How To Pack Patagonia Micro Puff
The Patagonia Micro Puff is a very light, windproof jacket that can be worn as an outer layer or under a shell in colder conditions.
It has been designed for the ultralight backpacking market and is ideal for extended trips where weight savings are important. The lightweight fabric makes it easy to pack and carry. 
One of the biggest benefits to the Patagonia Micro Puffs is its packability. The Micro Puff is easily packable and compressible into a small package-without a pack sack.
The Micro Puff packs easily into its own left pocket (which is zippered). This means that it packs or compresses right down to the size of a water bottle. 
How To Stuff A Patagonia Micro Puff
You can stuff the whole jacket into the left pocket of the jacket.
It is a very simple process. All that needs to be done is to unzip the left pocket and start turning the jacket into the pocket, inside out.
Then the one zip of the double zip will be there to close it up into a small package.
The result is a compact, lightweight solution to easily pack or store your jacket in your rucksack or backpack, and makes for extra space overall for other items that you may need on your outdoor adventures.
Despite the packing solution being compact and small, it is quite flexible, which means it takes up less space overall. 
There is also a loop or carabiner attachment to the jacket once packed into its left pocket, which means you can attach it to a carabiner onto your backpack or even onto your harness while doing an activity like climbing. 
How To Fold A Patagonia Micro Puff Jacket
Because of its ease of packing or compressibility, The Patagonia Micro Puff is one of the most popular out of all the related types of jackets in the market.
Additionally, the lightweight jacket is easy to fold and pack away and can be done following these basic instructions:
Step 1
Fold the front panel of the Micro Puff up to cover the zipper. 
Step 2
Fold the sleeves down towards the body of the jacket.
Step 3 
Fold the bottom of the jacket up towards the top of the sleeve to meet.
Step 4
Fold the back panel of the jacket down to the center of the jacket to create a pocket inside. At this stage, you can also pack in your wallet, phone, or other personal belongings into the jacket. 
Step 5
Fold the left side flap towards the right side of the jacket. Likewise, do the same with the other side-fold the right side flap up towards the left side of the jacket/
Step 6
Repeat this step until both sides of the jacket are folded. 
Step 7
Turn the jacket inside out and lay out flat onto a table or flat surface. 
Step 8
Fold each flap into the middle of the jacket and roll up the jacket from the bottom end of the jacket. 
Here is a video tutorial on how to fold a Patagonia Micro Puff jacket for your ease of use. 
When you fold your jacket, or when handling it in general, be sure to be gentle with the zipper. If you tug or pull too hard on the zipper, it may break and need to be repaired.
When rolling up the jacket, make sure that all the zipper tags are facing the same direction as the zipper. This prevents any damage to the zipper when the item is compressed down. 
Alternative Products To The Patagonia Micro Puff
The puffer jacket market is a competitive one, and even though Patagonia has been manufacturing products for many years, there may be products out there that you prefer or that you would use for other purposes.
There is often more to what is needed in a jacket other than being able to brave the cold conditions often faced when climbing mountains.
Below are brief comparisons of the Patagonia Micro Puff to other products on the market. 
Patagonia Micro Puff Vs Ghost Whisperer
Of course, the Patagonia Micro Puff is well known as being a synthetic alternative to down filled alternatives. The PlumaFill® insulation is a marvel of a modern invention and does the job of keeping the wearer warm, well. 
However, there are some products that use the traditional down feather fill which offer the same warmth, if not more warmth, at a more reasonable price.
One of these is the Ghost Whisperer jacket. This jacket features the extremely high quality and high end 800 fill RDS, hyper dry down. 
The down feathers are treated with a water-resistant formulation, and the weather resistance is comparable to that of Patagonia's Micro Puff.
Similarly, it too has a very delicate outer shell which is 10 deniers in thickness, as with the Patagonia Micro Puff. If you want to pack it up, it is easily foldable into its pocket, just like the Micro Puff.
Additionally, it weighs the same as the Micro Puff as well. 
Mountain Hardwear Men's Ghost Whisperer/2 Jacket for Climbing and Backpacking | Ultralight, Insulated, and Water-Resistant
VERSATILE DESIGN: Weighing 8.3 oz and featuring a self-stowing pocket with a carabiner clip loop, make this jacket perfect for clipping to your harness or stashing in your pack.
WARMTH: A puffy midlayer with 800-fill RDS-certified, lightweight, breathable goose down retains maximum loft and warmth. This ultra lightweight jacket is ideal for layering and highly packable. Elastic cuffs trap heat in.
DURABLE: DWR finish offers water-resistant protection, keeping you warm even in damp conditions. While a 10D Ripstop shell provides impressive durability.
RELAXED FIT: The Mountain Hardwear relaxed fit with full front zip is designed to layer over base layers or under shells as a warm midlayer. Adjustable drawcord hem.
SUSTAINABLE MATERIAL: Made with 100% recycled ripstop shell and lining fabric, as well as Allied Traceable Down is RDS certified and bluesign approved. This versatile jacket raises the bar for environmental responsibility without compromising on warmth.
In general, the Ghost Whisperer is a great, comparable alternative to the Micro Puff, it is good for everyday use or for outdoor activities and will protect you from the cold for around the same temperature ranges. 
The only real difference between the two is that the one is made from down feather interiors and the other, synthetic PlumaFill®. 
Patagonia Micro Puff Vs Arcteryx Cerium Lt
When it comes to keeping yourself warm in freezing conditions, the Micro Puff from Patagonia may not be the best choice of jacket for you.
This is because it only comfortably protects you from cold between the temperature ranges of 30 to 50 degrees Fahrenheit.
However, the Arc'teryx Cerium Lt comfortably protects you from the cold and keeps you warm from the elements up to 17 degrees Fahrenheit. The Arc'teryx Cerium Lt, like the Ghost Whisperer has a down interior but has 850 fill power down.
This jacket has a higher loft-weight ratio, which means that it has more down feathers overall, without adding to the weight of the product. 
It features an Artero nylon shell which has a tendonia ripstop and DWR finish. This means that the Arcteryx Cerium Lt is an extremely lightweight and durable product that is water-resistant but not entirely waterproof.
Coming in at 10.8 ounces, with a hood and all that down, it is no wonder it is such a popular choice for people braving the cold. 
The Arcteryx Cerium Lt offers Core loft technology, which is additional moisture prevention to the jacket.
Arc'teryx Cerium LT Hoody Men's | Versatile Down Jacket
CERIUM LT HOODY - Streamlined in its design, and with an exceptional warmth-to-weight ratio, the Cerium LT hoody works as a mid layer or a standalone piece in cool, dry conditions.
CERIUM LT HOODY - Streamlined in its design, and with an exceptional warmth-to-weight ratio, the Cerium LT hoody works as a mid layer or a standalone piece in cool, dry conditions.
CERIUM LT HOODY - Streamlined in its design, and with an exceptional warmth-to-weight ratio, the Cerium LT hoody works as a mid layer or a standalone piece in cool, dry conditions.
CERIUM - Streamlined, minimalist and lightweight technical down insulation. High warmth to weight ratio.
LIGHTWEIGHT - High performance, minimalist design that is durable for its weight.
The side pockets are situated higher up on the waist to make accommodations for a belt or harness, and the sleeves feature elasticated cuffs.
The body offers a draw cord to close up the body, making a tight-fitting garment. 
This high quality product is easily compressible and packable into a stuff sack that is provided. Therefore, you cannot stuff or pack the jacket into its own pockets as with the Micro Puff.
It is a bit tricker to fold into the sack but the Arc'teryx Cerium Lt is a smaller compression, comparatively and will take up less space. 
Unlike the Micro Puff from Patagonia, the Arc'teryx Cerium Lt has a hood that is not compatible with helmet wearing and has a tighter fit overall, which may not be desirable for all wearers. 
Patagonia Micro Puff Vs Arcteryx Atom Lt
Conversely, if you are after a more activewear compatible, mid-layer jacket, then the Arcteryx Atom Lt is a much better option.
This item is not the same as the Patagonia Micro Puff as it is meant to be breathable and features side panels which let out warm air while running or doing more strenuous activities.
The panels will help circulate the air around your body to make you less sweaty.
Having said that, the 20 denier thick Arcteryx Atom Lt does effectively block out wind and has a DWR finish like the Micro Puff and is a great item of outdoor clothing to keep you warm in cooler weather. 
It folds down nicely, but does not compress down or fold into itself like the Micro Puff.
Arc'teryx Atom LT Hoody Men's | Lightweight Versatile Synthetically Insulated Hoody | Black, Medium
ATOM - Versatile synthetic insulated mid layers with a high degree of weather resistance.
EVERYDAY - Technical outdoor functionality, comfort and durability brought to everyday designs.
MULTI-USE - Versatile high performance designs for diverse activities and conditions.
LIGHTWEIGHT - High performance, minimalist design that is durable for its weight.
SYNTHETIC INSULATION - Man-made insulation with quick dry times, durability and retains warmth when damp.
It is a great mid-layer product and should be used in the spring and fall months before it gets too hot or cold, respectively, when doing aerobic-based activities.
You can wear it as a mid-layer underneath a Micro Puff in the cooler weather. 
The Bottom Line
There you have it, some of the most frequently asked questions relating to the Patagonia Micro Puff, answered.
Hopefully, after reading this, you now feel more knowledgeable about the product, its care instructions and how it shapes up against its competitors.