If you love the outdoors and are in the market for a new backpack to take hiking and camping with you, then look no further than this article. In this review, we will be looking at the key differences between two of the best sellers on the market right now, the Gossamer Gear Mariposa backpack, vs the Osprey Exos 48 backpack. 
It can be tricky to know the difference between the two, and leaves many of us feeling unsure which is the best between them. Soon you find yourself unsure of which backpack is the right one for you, but no one seems to have the right answers for you!
Here, we will cover all of the excellent features of each, and its pros and cons, so you can see if they are the right bag for you and your outdoor adventures. 
Let's get into the review!
Gossamer Gear Mariposa Backpack – Overview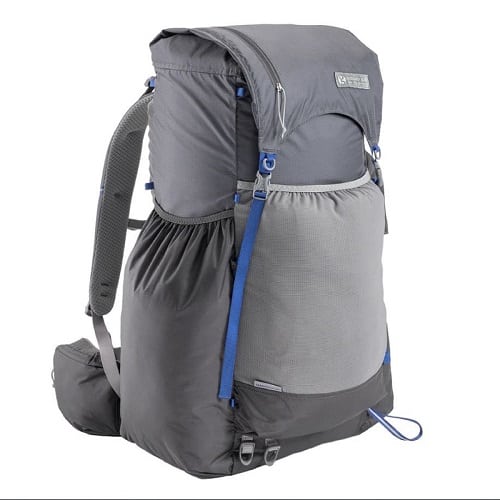 Nothing compares to the Gossamer Mariposa as a durable and flexible lightweight bag. The pack is large enough to hold large and bulky items, but it is also easily adaptable to accommodate lighter loads. Its retractable hip belt and frame keep it light and compact, while the flexible foam backing is great for trail-side breaks and further carrying comfort. 
The shoulder straps are robust and padded, dispersing weight well. This pack is by far the most comfortable of the ones you will ever have used. Its straightforward design eliminates the need for additional attachments or features, and it is immediately ready for the trail. 
The features and innovative top closure of this pack meet the standard criteria for a lightweight backpacking bag. The large external mesh pouch holds a good deal of clothing, while the side pockets vary in size and may hold anything from a small stove burner to snacks. 
Osprey Exos 48 – Overview
Despite being substantially heavier than the majority of the other models on the market, the Exos 48 weighs 30 pounds more than the next closest rival. Saying that it comes jam-packed with features that may make this weight slightly more bearable.
Now that we have seen an overview of these two backpacks, let's dive in closer to look at their features to see how they fare. 
Weight/Volume 
Let's take a look at the weight of the backpacks and how much they can carry.
Mariposa
The Mariposa is supposedly able to carry up to 60 liters in volume. This is rather accurate, depending on how much you overfill the pack's top with its fold-over closing mechanism.
The pack can hold around 65 liters, with the external pockets holding far more than the company said it could. At 30.5 ounces or 1 pound 12 ounces stripped down, the Mariposa weighs more than the Gorilla backpack model that Gossamer also sells, but weighs far less than the Exos 48, which you will see below.
These three ounces are little in relation to the Mariposa's additional ten liters of carrying capacity. The Mariposa scored worse on the weight to volume ratio than the Gossamer Gorilla, but if you're looking for a pack that works well in a wider variety of circumstances, the Mariposa is worth the weight penalty.
Exos 48
The Exos backpack is available in three different sizes, each with a slightly different torso length and waist belt size. The Exos 48 is a small size and will best suit people who are around 5'5 foot to 5'8 foot. 
The Exos had a weight-to-volume ratio of 18.9 g/L, which was on the low end of the spectrum. Unfortunately, the new model does not have the extremely elastic mesh that covered the external compartments of the prior model, and as a result, you have lost some overall volume while measuring the new pack.
Winner – Mariposa
Comfort To Carry
But how comfortable are the backpacks to wear? Let's take a look at them now. 
Mariposa
In terms of load-carrying comfort, this pack is unparalleled. The Gossamer Mariposa will feel amazing no matter what kind of terrain you are in or what environment you are in.
The waist belt and large shoulder straps distribute the weight evenly, preventing pressure points or causing knots and aches in your upper body. The revised belt provides additional waist support over earlier models of this pack. 
The model's back is connected to the waist belt by a newly designed metal stay, which also gives additional support while carrying large items. Whether you are carrying very heavy loads for a long trip, or are going more lightweight with your belongings, the Mariposa backpack will always keep you comfortable. 
Exos 48
While the Exos 48 is one of the best packs for 30-pound weights, you may strangely find it less comfortable to use if you are carrying lighter loads of 15 pounds or less. 
According to some, when gently loaded, the tensioned frame provides the feeling of a turtle shell. However, it is because of this tensioned frame construction that it can withstand moderate weights so effectively.
It is without a doubt the finest pack for lugging more than 30 pounds. Weight is distributed evenly throughout the frame, while the waist belt and shoulder straps give extra cushioning. Saying that simple frames are best suited to lighter loads, which this pack does not have.  
Winner – Mariposa
Durability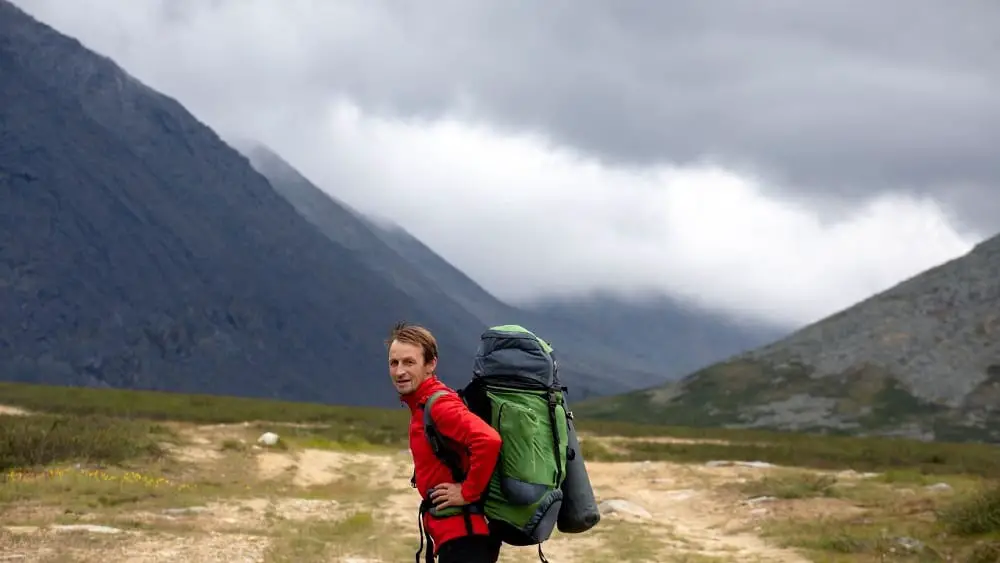 But how durable are these backpacks? Let's look at how well they fared. 
Mariposa
Gossamer Gear created the Mariposa mostly out of 100D High Tensile Strength nylon, with select pieces constructed out of a combination of 70D ripstop nylon and this 100D nylon. 
These materials are incredibly durable and seem to be able to handle almost anything. Even after multiple excursions above the treeline and across numerous alpine talus fields, the pack will remain unworn and abrasion-free. The foam backing and aluminum frame provide stability and support.
Exos 48
The redesigned, significantly more durable stretch mesh pockets are one of the most visible modifications in the new Exos model.
Previously, the Exos failed the durability test owing to the flexible pockets on the back repeatedly catching on sticks and branches and tearing. The Exos now has strong nylon fabric within the pockets, which retain a modest stretch, decreasing overall wear and tear on this portion of the pack.
Winner – Mariposa
Features
And what features do these backpacks have? Well, let's look at them now. 
Mariposa
When filled for a few days out, the Mariposa has just enough functions to keep each item in your pack organized but not too many that the bag seems overcrowded and heavy. 
The side pockets are precisely positioned to allow you to reach for your water bottle while still wearing the pack. The mesh pocket on the backside is large enough to carry snacks, clothes, and other supplies. And the side pockets are big enough to hold a small stove. 
The most noticeable new feature of the Mariposa is the over-the-top sealing mechanism, which eliminates the need for a lid. You will love this method since it ensures the safety of all components while allowing for a range of load capacities. Additionally, the modified hip belt now has small pockets for transporting food or other small items. 
Exos 48
The Exos is filled with various features, though whether you want or need them all is down to your own personal preference. This tensioned frame pack not only offers a floating lid but also a FlapJacket top closure.
Osprey Exos 48 Men's Backpacking Backpack, Tunnel Green, Medium
AirSpeed suspension keeps the weight in the pack off your back, enabling highly ventilated carrying comfort
Dual access stretch mesh side pockets for storing water bottles and other gear
Front stretch mesh pocket for quick storage of rain gear or extra layers
Removable floating top lid with integrated FlapJacket protects packed gear when top lid is removed
Internal hydration reservoir sleeve accommodates up to a 3L reservoir (sold separately)
The FlapJacket significantly outperforms packs with a drawstring top closure. The most capacity is found in the elastic exterior pocket. 
The roomy side hip pockets are perfect for storing tiny needs like sunscreen or a phone, while the small, flexible pockets on the shoulder straps are ideal for storing little basics. The new Exos 48 has fewer pockets than the previous model though. 
Compared to the previous model, the bag is more streamlined and easier to use in general. 
Compression straps run the length of the main pack and can be routed through or around the side pockets. This is a significant advantage if you want to reduce the internal pack's size while retaining full use of the side pockets. This pack is jam-packed with features, and after a few adventures on the trail, you're likely to discover which ones best suit your requirements.
Winner – Exos 48
Pros And Cons 
Let's look now at the pros and cons of each backpack to help you make your final decision
Mariposa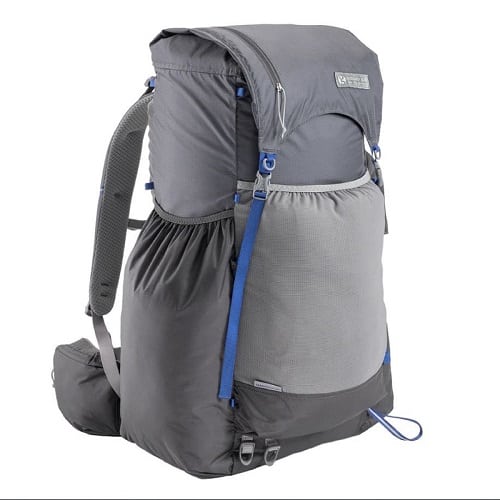 Pros
Very durable – no matter what you put this bag through, it will not rip or tear. This bag could potentially last you for years. 
Very comfortable – even if you are carrying a lot of weight, this bag will hurt your back
Can carry a lot – out of the two backpacks here, the Mariposa can carry the most weight
Cons
Could do with some sinch straps – these would be helpful to tighten up the whole back when it is not packed to the brim
Few color options – This backpack only comes in shades of gray, which is quite boring
Exos 48
Osprey Exos 48 Men's Backpacking Backpack, Tunnel Green, Medium
AirSpeed suspension keeps the weight in the pack off your back, enabling highly ventilated carrying comfort
Dual access stretch mesh side pockets for storing water bottles and other gear
Front stretch mesh pocket for quick storage of rain gear or extra layers
Removable floating top lid with integrated FlapJacket protects packed gear when top lid is removed
Internal hydration reservoir sleeve accommodates up to a 3L reservoir (sold separately)
Pros
Feature heavy – this backpack comes with every feature you could need while out on a hike
Comfortable to wear – the waist belt and shoulder straps distribute weight well
Very lightweight – this backpack weighs just 2.6 pounds when empty
Cons
Not very durable – this backpack can easily rip if caught on something
Carries less – compared to the Mariposa backpack, the Exos 48 cannot hold as much
Summary – Which Should You Choose? 
Going through the above categories, it is plain to see that there is a clear winner. If you are stuck between choosing the Mariposa or the Exos 48 backpack, then you should choose the former. 
The Mariposa backpack outperforms the Exos 48 in every way, though in some categories it got pretty close. The right one for you might be done to your personal preference though, so maybe test them both out to see what works best for you.