When exploring the great outdoors, two popular activities often come to mind: hiking and mountaineering.
While both provide amazing opportunities to connect with nature, challenge one's physical abilities, and experience breathtaking landscapes, they have distinct characteristics that differentiate them from each other.
Hiking is essentially a long walk across varied terrain, requiring little more than appropriate footwear and a sense of adventure. It is an accessible activity for individuals of varying fitness and skill levels, making it a preferred choice for many outdoor enthusiasts.
Mountaineering, however, involves traversing mountainous regions and typically requires the use of technical gear such as crampons and ice axes. This activity is significantly more demanding and hazardous, attracting those who seek to push their limits and are willing to invest time and effort into developing the necessary skills.
Understanding the key differences between hiking and mountaineering is crucial for those looking to embark on outdoor adventures suited to their abilities and interests, ensuring a fulfilling and safe experience.
Hiking vs Mountaineering: Defining the Activities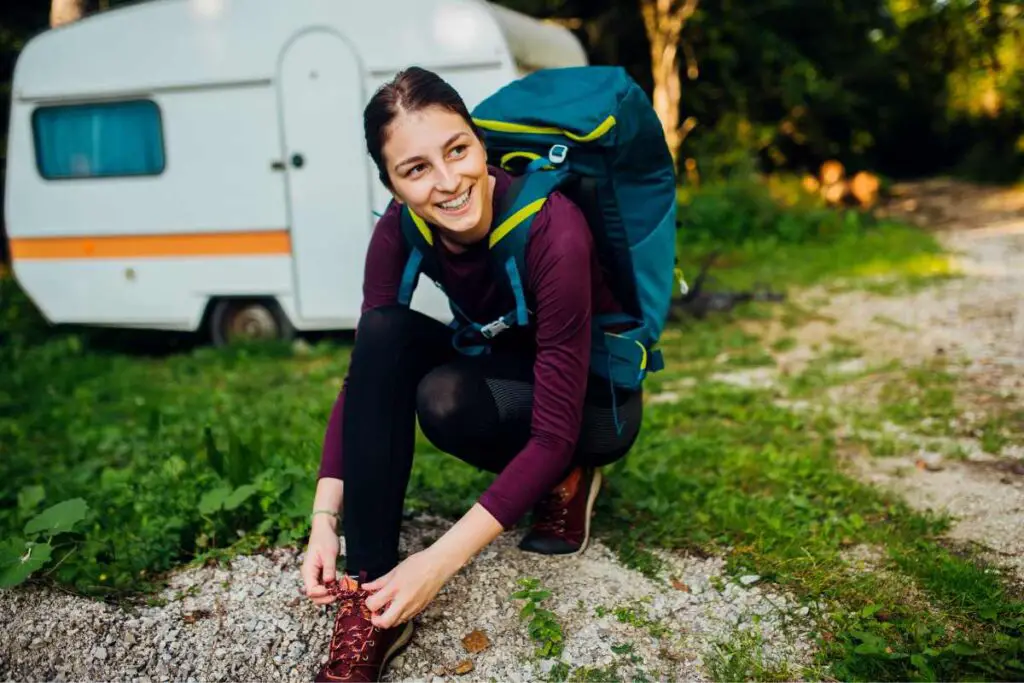 Hiking
Hiking is a recreational outdoor activity that primarily involves walking on established trails, usually in natural environments like forests, mountains, and national parks.
It can vary in intensity and duration, from short nature walks to longer, more challenging backpacking trips.
Hiking usually doesn't require any technical skills or specialized equipment, and participants generally need just a pair of sturdy shoes or boots, a backpack, and adequate food and water.
Some of the main benefits of hiking include:
Improved physical fitness
Stress reduction and mental health benefits
Opportunities for socializing and connecting with nature
Mountaineering
Mountaineering, on the other hand, is a more specialized and challenging outdoor activity that involves ascending to the highest point of mountains, often in difficult and dangerous conditions.
NORTIV 8 Mens Hiking Boots Waterproof Work Outdoor Trekking Backpacking Mountaineering Lightweight Shoes Size 13 M US Brown/Black/Tan,160448_M Armadillo 1.
Comfortableness: NORTIV 8 Men's Waterproof Hiking Boots certainly delivers on all-day comfort! Removable and shock-absorbent cushioned insoles offer the best support for your feet.
Lightweight and Flexible EVA midsoles: reduce foot fatigue. They are designed for long-lasting comfort, superior cushioning, and high energy return.
Non-slip & Durable: High-quality rubber soles are fully slip-proof and feature advanced traction for firm stability on challenging terrains. No more slipping and falling on wet or muddy surfaces!
Perfect for Outdoors: Designed for both daily work and outdoor activities like hiking, hunting, camping, climbing, cycling, fishing, running, backpacking, trekking, mountaineering, traveling, and so on.
What You Get: Nortiv 8 aims at providing high-quality outdoor shoes.
It incorporates elements of rock climbing, ice climbing, and skiing, depending on the specific terrain and conditions of the mountain.
Unlike hiking, mountaineering requires a higher level of physical fitness, technical skills, specialized equipment, knowledge of route-finding and rope techniques, and an understanding of weather and avalanche conditions.
The equipment needed for mountaineering is more extensive than that for hiking and may include:
Specialized clothing for cold or wet environments
Climbing harness, ropes, and hardware such as carabiners and protection devices
Crampons and ice axes for climbing on snow and ice
Helmets for protection against rockfall and impacts
In summary, mountaineering is considered a more advanced outdoor pursuit than hiking due to its demand for technical skills, specialized equipment, and the increased risks associated with scaling mountains.
While both activities involve walking in natural environments, the key difference lies in the level of challenge, skill, and equipment required for each.
Factors Differentiating Hiking and Mountaineering
Terrain and Environment
Hiking typically involves walking on designated trails and paths, often with gentle slopes and a relatively stable environment.
The terrain during hikes can vary, but it generally includes forested areas, grasslands, and other natural settings, mostly at lower altitudes.
Mountaineering, on the other hand, involves ascending much steeper slopes and venturing into more challenging environments, such as icy or rocky terrain, and traversing glaciers.
Mountaineers typically face inclement weather, snow, and high altitudes, which add to the difficulty of the endeavor.
Time and Distance
Hiking can range from short half-day hikes to full-day or multi-day adventures, covering distances from a few miles to several dozen miles.
It allows for a more relaxed pace, enabling participants to enjoy nature and take in the scenery. Mountaineering expeditions, however, can last for weeks or even months, covering greater distances and requiring more effort in terms of planning and preparation.
Due to extreme environmental conditions faced during mountaineering, ascent and descent can be extremely time-consuming and has to be approached cautiously.
Skills and Experience
Hiking does not demand extensive technical skills or previous experience, and as such, almost anyone with reasonable physical fitness can take up hiking with minimal learning and training required.
Basic orientation skills, such as map reading and using a compass, are beneficial for hikers, but usually not mandatory.
Mountaineering, in contrast, requires a higher level of technical expertise and experience, often demanding climbers to have knowledge of ice climbing, rock climbing, and techniques for traversing glaciers, crevasses, and steep slopes.
Mountaineers also need to familiarize themselves with specialized equipment, such as crampons, ice axes, ropes, and harnesses, and be proficient in using them.
Furthermore, they should be well-prepared to cope with the risks and challenges of high-altitude environments, which requires physical stamina, mental toughness, and acclimatization.
Equipment and Gear Requirements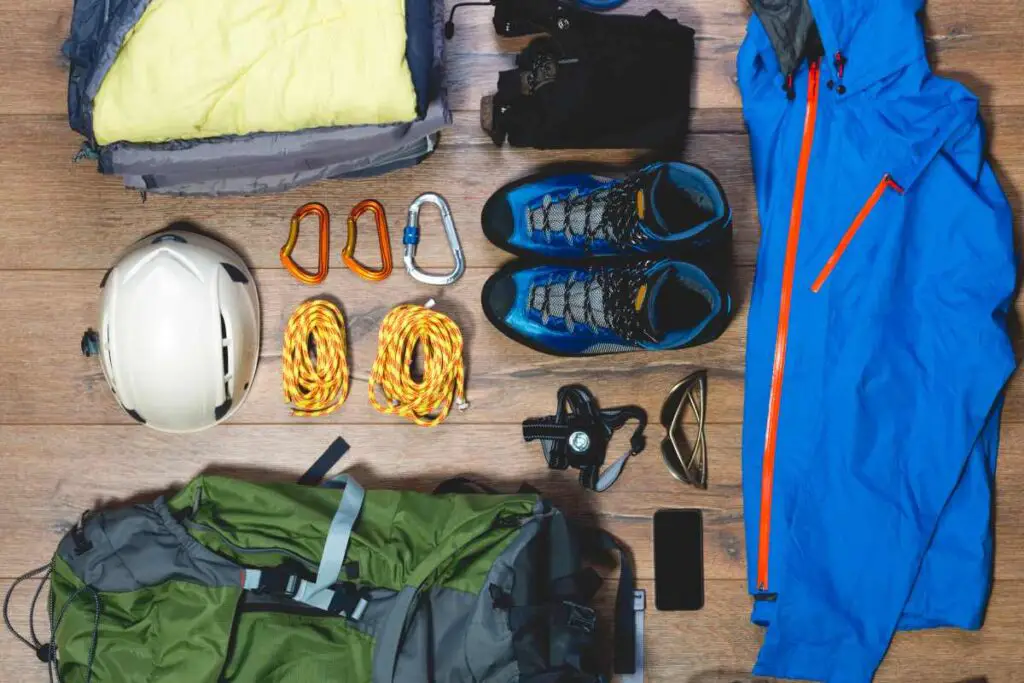 Hiking Essentials
Hiking typically requires less specialized equipment compared to mountaineering.
Essential gear for hiking includes:
Clothing: Moisture-wicking shirts, pants, underwear, and socks made from synthetic or wool materials.
Navigation tools: Map, compass, and optional GPS device for navigation purposes.
First-aid kit: Basic medical supplies for injury or illness treatment on the trail.
Crampons for Hiking Boots, Sportneer Hiking Spikes for Boots with 19 Stainless Steel Spikes Anti Slip Boots Spikes Ice Snow Grips for Women Men Hiking Climbing Mountaineering Fishing Walking
201 Stainless Steel & Tpe Rubber: Stay secure on the ice for a safe and exhilarating adventure! Giving you the best grip you can buy, the Sportneer hiking spikes for boots are a combo of premium stainless steel and 5mm reinforced high-elastic TPE rubber, capped by 19 hardened spikes. Tough as they come and designed with anti-deformation technology, you'll always have high stability and a secure grip when you're out on the ice or unstable terrain.
Many Uses: Take confident strides knowing your footing is always secure with Sportneer ice cleats. Tackle icy slopes, slippery driveways in the snow, river tracing and all manners of outdoor activities with this reliable shoe spikes.
Convenient To Wear: Don't let the appearance of these snow ice cleats fool you—Sportneer crampons for hiking boots go on super easily—simply put the boot chains on from the head of the shoe, then stretch to the heel (Note: The front transverse wire is aligned with the head of the shoe). Lastly, lift the boot chains for ice and snow upwards to cover the heel and you're ready to rumble!
Adjustable Strap: Whether you're big-footed person or completely the opposite, every pair of hiking spikes are outfitted with an adjustable strap so you've got the right fit, even in cold conditions. Both men and women can use this crampons ice cleats and adjust the size as needed to feel comfortable and secure.
After-sales Service: We want you to be as happy with your our hiking spikes for shoes as you are with your adventure! Please don't hesitate to contact us in case you have any questions, as our customer service team would be happy to assist you to make sure you're fully satisfied. Note: This ice cleats for boots is an outdoor mountaineering auxiliary tool. Please do not use it as a professional rock climbing tool or in ways other than the intended use.
Mountaineering Gear
Mountaineering generally involves more technical and location-specific gear due to the increased risks and challenges associated with climbing and traversing steep terrain, snow, and ice.
Mountaineering gear includes:
Footwear: Crampon-compatible boots are necessary for climbing steep ice and snow slopes. These boots provide added rigidity and support for the use of crampons.
Crampons: These metal spikes attach to the bottom of mountaineering boots, allowing climbers to maintain traction on ice and snow.
Ice axe: An essential tool for ice climbing and self-arrest during a slide on steep snow slopes.
Harness: Used in combination with ropes and carabiners to secure climbers during ascents and prevent long falls.
Helmet: A durable helmet designed to protect the climber's head from rockfall, ice, and potential falls.
Ropes: Climbing ropes provide a safety net for climbers while ascending and descending steep terrain, as well as helping to arrest a fall in the event of a slip.
Carabiners: These metal clips are used to connect ropes, harnesses, and other gear to establish a secure climbing system.
Special equipment: This may include items such as snow anchors, protection devices, and avalanche safety gear, depending on the specific mountain environment.
In addition to the specialized gear mentioned above, mountaineers should also carry essential backpacking equipment such as a shelter, sleeping system, and cooking gear for multi-day trips.
They should also adopt clothing layers similar to those used in hiking, with additional emphasis on insulation and protection from the elements.
Safety and Risks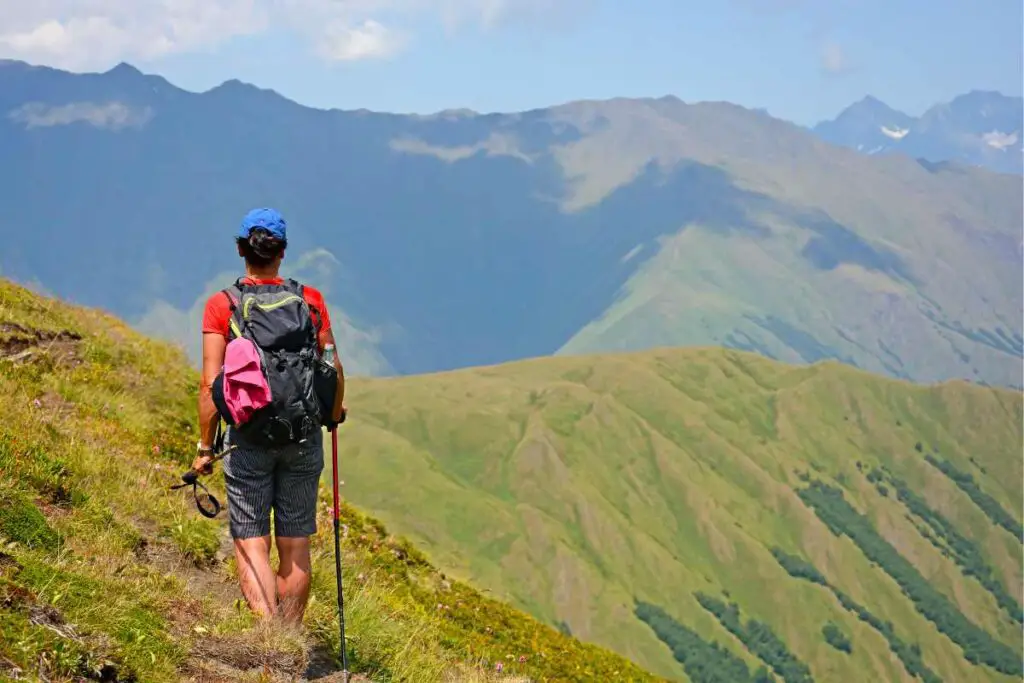 Weather and Conditions
In both hiking and mountaineering, weather plays a significant role in determining safety and risks. Hikers face moderately hazardous conditions, like exposure to the elements and natural hazards.
Mountaineers, however, often encounter more extreme weather conditions, such as high altitudes, freezing temperatures, and heavy snowstorms.
Appropriate clothing, gear, and constant monitoring of weather conditions are essential for both activities.
Hiking: Moderate hazards, such as rain, heat, and cold; appropriate clothing, waterproofs, and footwear are necessary.
Mountaineering: Extreme weather conditions and high-altitude environments; requires protective clothing, equipment, and possibly supplemental oxygen.
Training and Physical Fitness
Being physically fit and well-trained is crucial for ensuring safety in both hiking and mountaineering.
Since mountaineering involves high-altitude hiking, participants require specific training, acclimatization, and a higher overall fitness level compared to hikers.
Hiking: Requires moderate physical fitness and endurance to cover long distances and navigate varied terrain.
Mountaineering: Demands a higher level of physical fitness; includes training for high-altitude hiking, acclimatization, and potentially carrying supplemental oxygen.
Technical Skills
While both activities share similarities, the technical skills required for each differ significantly. Hiking typically involves navigating trails, challenging terrain, and occasional scrambling.
Mountaineering, on the other hand, often demands specialized technical skills, like moving on snow and ice using crampons or ice axes, rope work, and dealing with potential avalanches.
Hiking: Navigating trails and challenging terrain; some scrambling and basic route-finding skills necessary.
Mountaineering: Advanced technical skills, including snow and ice travel, rope work, and avalanche awareness and management.
By understanding the unique challenges and inherent dangers of hiking and mountaineering, participants can better prepare themselves and ensure a safer and more enjoyable experience.
Planning and Preparation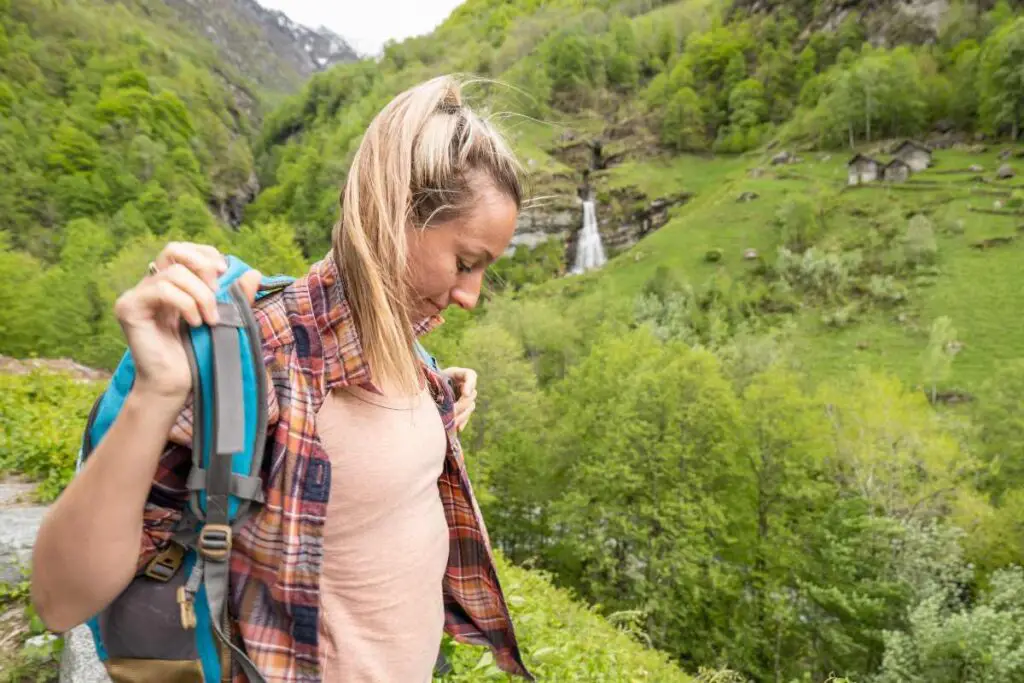 Routes and Navigation
When planning a hiking or mountaineering trip, it is essential to research and choose an appropriate route. Routes can vary greatly in difficulty, length, and technical requirements.
For a hiking trip, consider choosing a path that requires minimal technical skills and has well-marked trails. Park maps, online trail descriptions, and guidebooks can help in selecting the best route for your skill level.
Mountaineering routes, on the other hand, often require technical skills like climbing, snow and ice climbing, and the use of specialized gear.
Mount Everest and the Himalayas are examples of popular mountaineering destinations that necessitate expertise in route finding and navigation. Always research the specific area you will be in and review route maps and topo maps to better understand the terrain.
Being proficient in navigation is essential for both hiking and mountaineering. Carry a map, compass, and, if possible, a GPS device to ensure accurate navigation in remote or difficult terrain.
Food, Water, and Camping
Proper nutrition and hydration are vital to the success and safety of any outdoor adventure.
For hikers, plan to bring enough food to sustain energy levels throughout the day, including snacks like trail mix or energy bars. A lightweight stove and cooking supplies can be useful for preparing hot meals and drinks.
Mountaineers typically require more calories and more substantial meals to fuel their intense activities. Consider packing high-calorie, nutrient-dense foods that are easy to prepare in challenging conditions, like freeze-dried meals, dried fruits, and nuts.
Water management is crucial for both hiking and mountaineering. Research water availability along your route and carry enough water to meet your needs between sources. In mountaineering situations, melting snow and ice may be necessary to produce drinking water.
Camping is often part of the overnight experience for hikers and mountaineers. When planning your trip, consider factors such as distance between campsites, available amenities, permits, and fees.
Hikers can typically choose from established campgrounds in park areas, while mountaineers may need to establish makeshift camps in remote, high-altitude locations.
By thoroughly planning and preparing for your hiking or mountaineering adventure, you'll be well-equipped to enjoy the journey and reach your desired summit safely.
Types of Hiking and Mountaineering Styles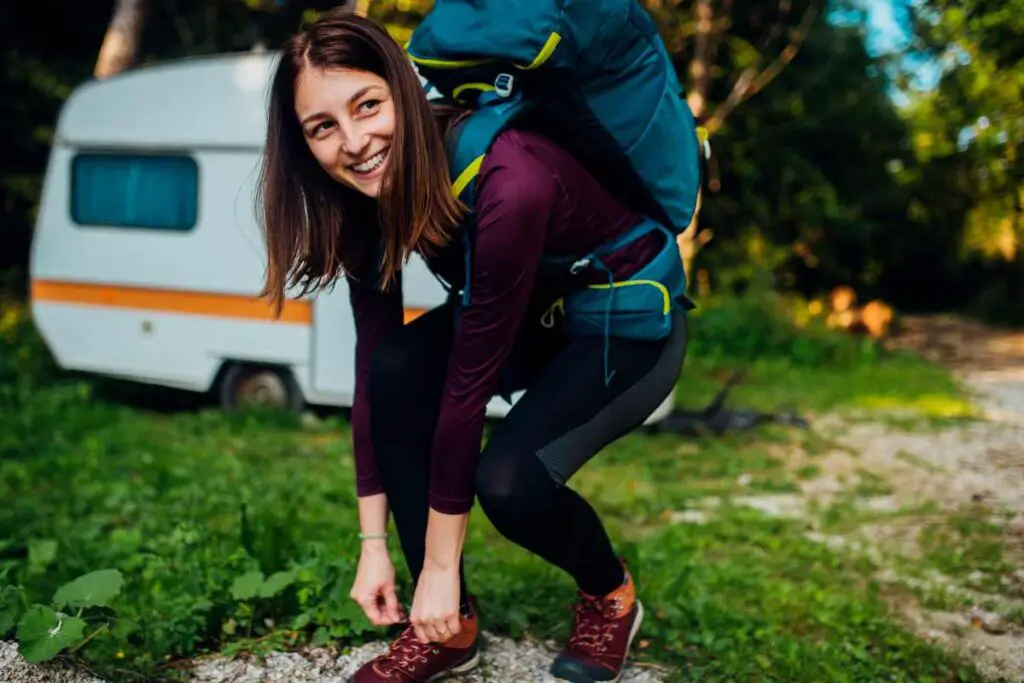 Hiking Styles
There are various hiking styles, each designed for different preferences, fitness levels, and to enjoy the diverse scenery and outdoor activities that nature offers.
Day Hiking

: A popular form of hiking for beginners and experienced hikers, day hiking entails taking short walks on well-maintained trails. This style provides beautiful scenery without requiring technical skills or extensive knowledge in navigation.
Long-Distance Hiking

: Long-distance hikes are more challenging and may take several days or weeks to complete. These hikes cover vast distances and can require a higher level of fitness, navigation skills, and camping knowledge for overnight stays.
Backcountry Hiking

: This style involves exploring remote and often rugged areas without designated trails. Backcountry hikers must be self-reliant, well-prepared, and possess navigation, route-finding, and wilderness survival skills.
Peak Bagging: Peak baggers seek to reach a variety of mountain summits, often pursuing specific lists or challenges. This style combines hiking, scrambling, and sometimes climbing techniques.
Adventure Hiking: Adventure hikers pursue exciting and unconventional routes, often incorporating elements like river crossings, ropes, or scrambling sections to have a more thrilling and memorable experience.
Sale
Mountaineering Styles
Mountaineering is a multifaceted and challenging outdoor sport that requires strong physical fitness, technical skills, and extensive knowledge of various terrain types.
Some of the styles within mountaineering include:
Alpinism

: Alpinism, or traditional mountaineering, involves all aspects of mountain travel, including snow climbing, ice climbing, rock climbing, and glacier travel. Alpinists often aim to ascend technically difficult routes on high-altitude peaks using minimum gear.
Rock Climbing

: This style focuses on the ascent of vertical rock faces using hands, feet, and specialized gear to secure a route. Rock climbing ranges from single-pitch sport climbing to multipitch traditional climbing on larger cliffs and mountains.
Ice Climbing

: As the name suggests, ice climbing involves ascending frozen waterfalls, ice-covered rock faces, or glaciers using specialized tools like ice axes, crampons, and protection gear. It demands solid technical skills and competence in various ice and snow conditions.
Mixed Climbing: A combination of rock and ice climbing, mixed climbing entails ascending routes where rock and ice are interspersed, requiring climbers to switch between techniques and gear throughout the climb.
Ski Mountaineering: This style combines skiing and mountaineering skills to traverse and climb mountainous backcountry terrain. Ski mountaineers use specialized equipment to ski uphill, downhill, and across snow-covered slopes, often targeting a mountain summit or traversing a range.
Each hiking and mountaineering style offers unique challenges, sceneries, and experiences to enthusiasts. Selecting the right style comes down to personal preferences, goals, and skills, ensuring an enjoyable and fulfilling outdoor adventure.
The Joy and Reward of Hiking and Mountaineering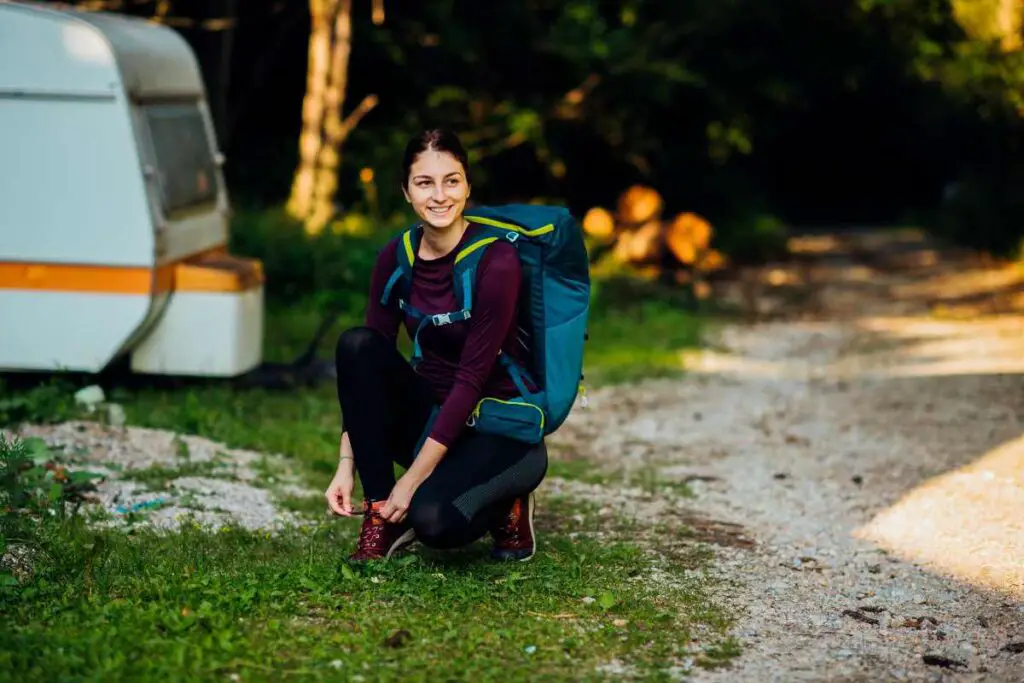 Hiking and mountaineering are popular outdoor activities that offer both pleasure and numerous health benefits. They provide unique opportunities to explore stunning wilderness landscapes and experience breathtaking views.
For many, the joy of hiking comes from the simplicity of the activity. It involves walking on well-marked trails, typically lasting anywhere from a couple of hours to a day.
Hiking allows individuals to immerse themselves in nature and soak in the beauty of their surroundings at a leisurely pace. The activity can range from flat walks to steep inclines, catering to various fitness levels and interests.
Mountaineering, on the other hand, is a more challenging pursuit. Aspiring mountaineers require specialized equipment and knowledge to conquer steep, rugged terrains often involving ice, rock, and snow.
Despite the inherent risks and physical demands, the reward for successful mountaineers is tremendous. They enjoy unparalleled panoramic vistas and a unique sense of accomplishment that comes from conquering a challenging natural obstacle.
The health benefits of hiking and mountaineering cannot be overstated. Both activities require regular physical exertion, contributing to cardiovascular health and improved muscle strength. Consistently engaging in these activities can help with weight management and stress relief, as well as reduce anxiety and promote mental well-being.
Furthermore, the social aspect of hiking and mountaineering fosters strong bonds and meaningful connections among participants. Both group and solo adventurers have the opportunity to forge lifelong friendships, share memorable experiences, and deepen their passion for the natural world.
In conclusion, the joy and reward of hiking and mountaineering lie in the personal achievements and connections made during these outdoor activities. As enthusiasts explore various landscapes and traverse challenging terrains, they not only strengthen their physical and mental health but also cultivate an appreciation for the beauty and wonder of the natural world.
Frequently Asked Questions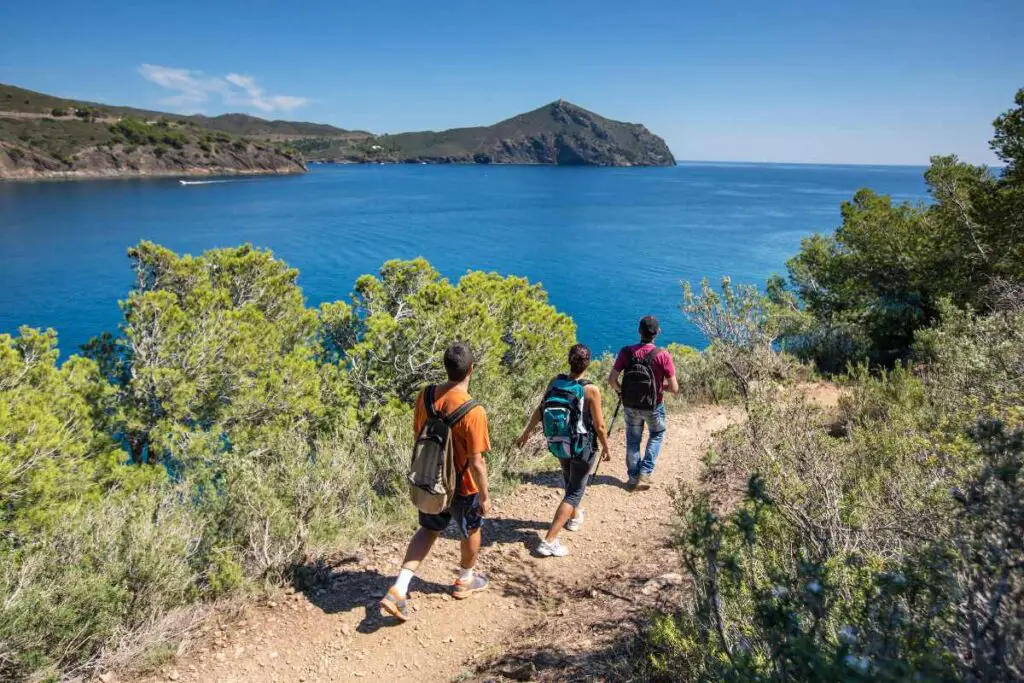 What is the main difference between hiking and mountaineering?
Hiking is a recreational activity that involves walking on well-marked trails varying from flat to steep terrains, usually for a few hours to a full day. Mountaineering, on the other hand, is a more challenging activity that involves climbing steep-sided mountains, sometimes with the aid of ropes and specialized equipment.
How does backpacking differ from mountaineering?
Backpacking is similar to hiking in that it involves walking on trails, but it usually spans multiple days with camping overnight. Mountaineering is more focused on summiting mountains and navigating technical terrains, which often requires specialized knowledge and skills.
Is climbing more challenging than hiking?
Climbing can be more challenging than hiking, depending on the difficulty of the terrain and the required skills. Mountaineering often involves climbing steep or technical routes, which can be more demanding than hiking on well-marked trails. However, both activities can be adjusted to match the participant's skill level and preferences.
What gear is essential for mountaineering?
Some essential mountaineering gear includes a helmet, harness, carabiners, belay devices, mountaineering boots, crampons, ice axes, ropes, and proper clothing layers to withstand various weather conditions. It is crucial to carefully choose and maintain your equipment for safety and comfort during mountaineering expeditions.
How do I start mountaineering?
To start mountaineering, it is recommended to gain experience in hiking and possibly rock climbing. Participating in mountaineering courses or joining local clubs can help you acquire the necessary skills and knowledge. It's also essential to develop good physical fitness and endurance to safely partake in mountaineering.
What are the risks involved in mountaineering?
Mountaineering comes with inherent risks, such as exposure to extreme weather conditions, falling on technical routes, avalanches, crevasse falls, and altitude sickness. Proper preparation, knowledge, and sound decision-making can help mitigate these risks. It is vital to understand and respect the limits of your abilities and experience when venturing into mountaineering activities.