With just one glance at Iceland's staggeringly beautiful scenery, you can understand that this place is simply magic.
And when it comes to exploring magical places, what better way to do it than going wild camping?
If that sounds like your next plan, keep on reading below to read more about wild camping in Iceland!
Can I Go Wild Camping In Iceland?
Wild camping was incredibly simple in Iceland before 2015.
Other than in national parks, it was permissible so long as you sought permission from the owner of the land if one existed.
Sadly, the unusually high number of campers and growing disregard for the surroundings became too much for Iceland's residents and government, and the laws were altered.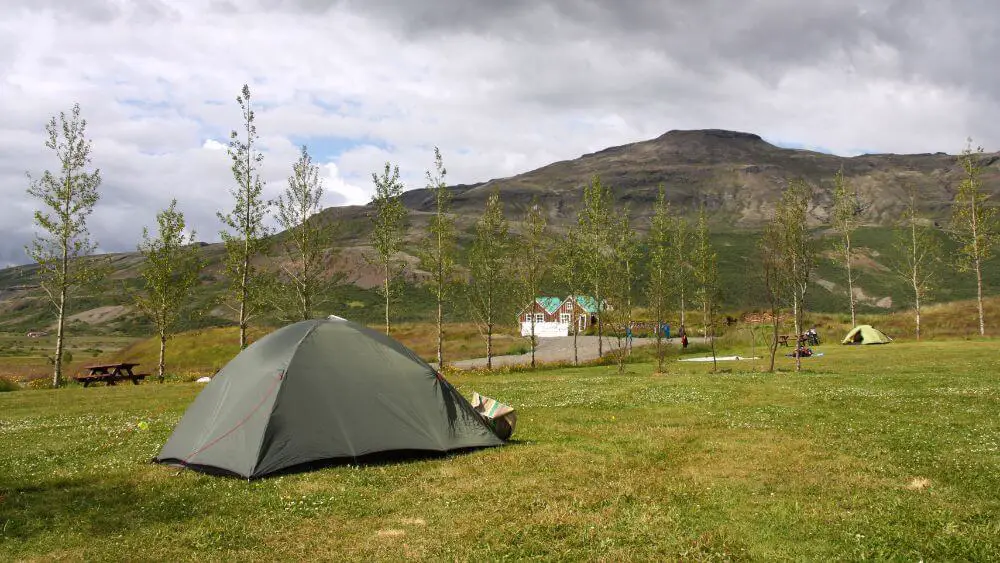 Nowadays, wild camping is not allowed in Iceland and therefore is illegal, particularly in the country's south and in populated regions.
Nevertheless, there are exceptional cases when you are talking about a walking tour and want to set your tent.
Besides the restriction, you could still go wild camping in Iceland, but just in a handful of places.
Camping is permitted if these rules are followed:
You must pitch your tent away from open roadways.
You must go wild camping solely in areas where there are no permanent residents.
You only can go wild camping in areas with no infrastructure.
You can only search for a wild camping area on foot, as 4×4 off-roading is not allowed.
Motorhome vehicles and vehicles, in general, are also explicitly banned on undeveloped areas or when parked for long on the side of public roads.
Camping is not permitted in national parks.
As a result, you can theoretically set a maximum of three tents on Iceland's vast expanse of uninhabited state land and enjoy a blissful night.
Facts About Wild Camping In Iceland
Apart from the complicated Icelandic regulations, there are many intriguing facts about the Icelandic terrain that make camping in the wild inconvenient.
Since the biggest part of Iceland lacks trees that can provide some sun coverage, it can be challenging to locate a protected place from the gusts or midday high temperatures during the summertime.
Nicer places in which you can set up a tent and seem to be free of cooled lava are usually close to the coastline where farm owners reside.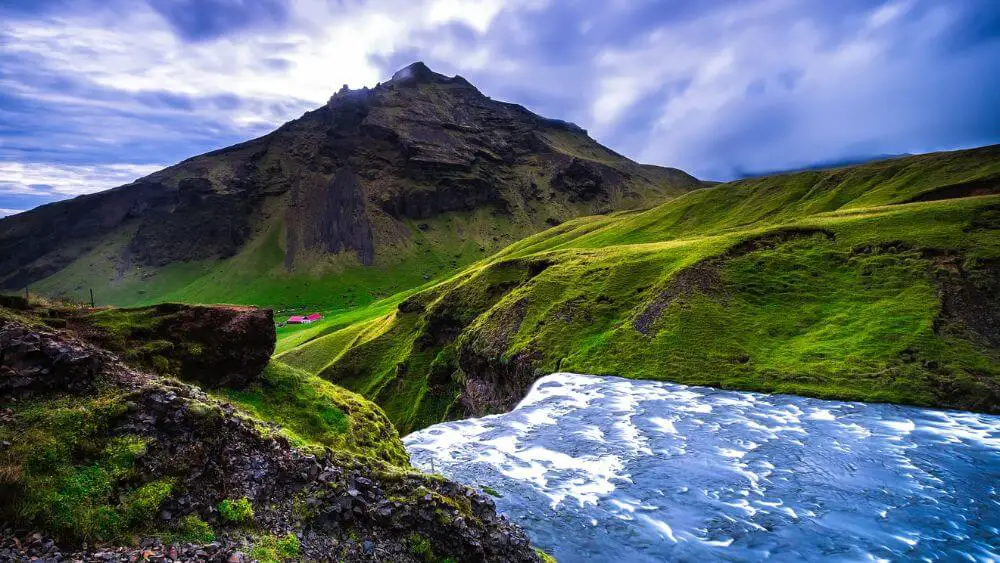 However, the farm owners are not keen to host your Insta-worthy camping trip, so do your best to be discreet and try not to bother them.
The sad fact is that due to a wide range of reasons, wild camping in Iceland is extremely difficult.
The good thing is that Iceland's camping sites can easily meet, and even exceed your expectations.
Camping in Iceland is a very traditional thing for locals and is a fantastic method for experiencing the island's beautiful landscapes at the best price.
The key thing with that is knowing how to do it right and how to make it easier to move around.
Tips And Tricks For Wild Camping In Iceland
Waking up to the sounds of the ocean on the shoreline in the early hours is one of the most rewarding experiences of your trip.
Around midday, stop and look at the volcanoes nearby, then have a lunch break next to 's biggest glacier before sleeping underneath the arctic lights; you won't get this anywhere else.
We've compiled a list of things to think about when visiting Iceland to fully experience the country and its natural beauty without any mishaps.
So, what you need to do is consider the following:
Logistics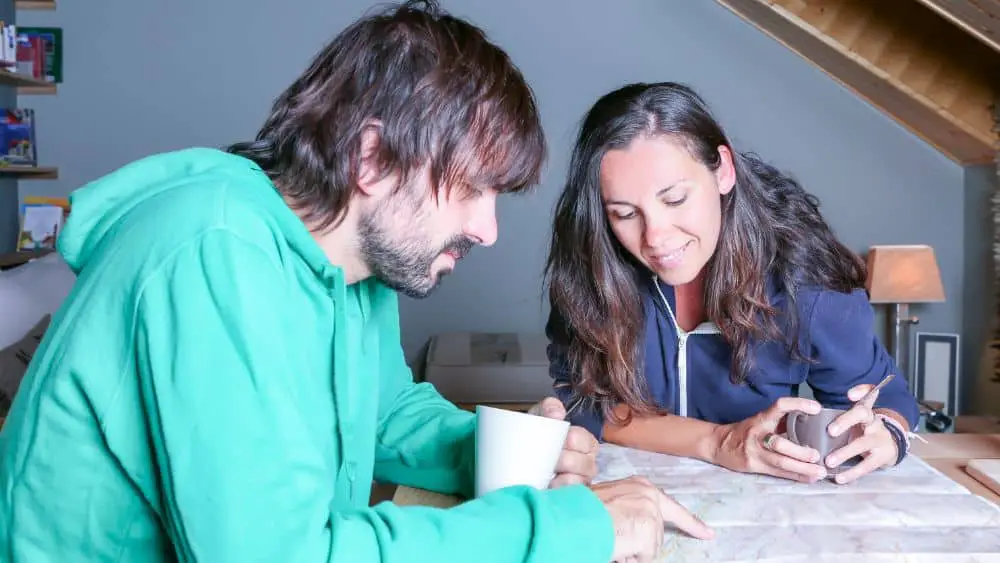 Think about the logistics prior to arriving in Iceland and renting a vehicle to drive to the closest legal camping site.
And, if you are going solo, then you should definitely consider getting the most lightweight gear and camping equipment with you.
Making this adventurous camping trip as easy and comfortable as possible is very important.
Otherwise, you simply will not enjoy it as much as you would if you had prepared for it the right way.
Weather Forecast
The weather in Iceland is always uncertain, and accurate predictions are not that frequent. As a result, you should be prepared for anything.
Visit the weather forecast websites or check your smartphone weather app regularly, as thunderstorms can make some roadways inaccessible.
You should also ask questions like: Are you going to carry all your camping equipment?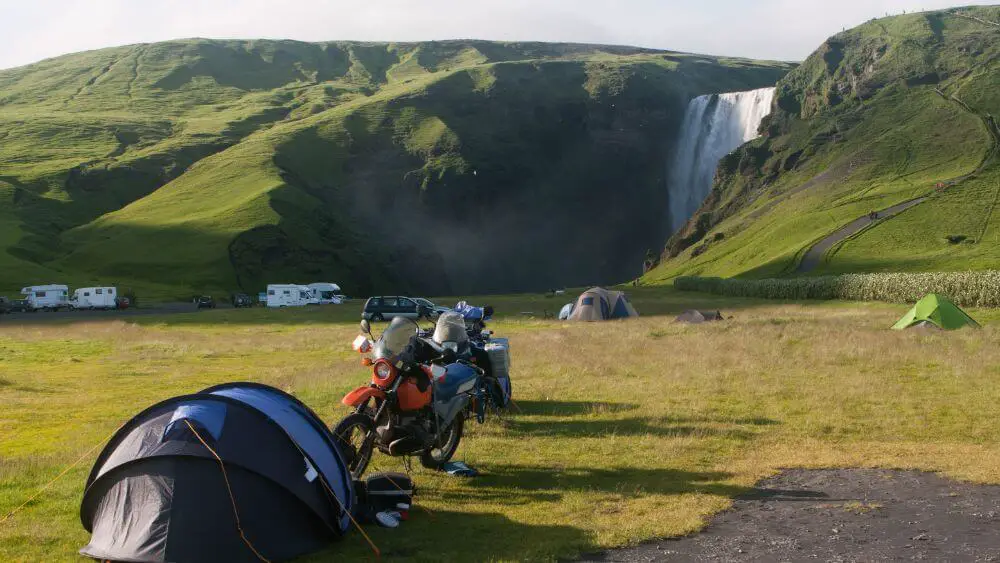 Will adverse weather influence your outdoor stay, and have you moved to a hostel?
Rather than trying to piece together a weekend getaway, be well prepared and examine all case scenarios so that you can decide what's best for you and your family or friends who are joining you.
Provisions
Iceland is famous for its extensive and unspoiled natural beauty.
Even so, if you are traveling with your jeep, the lightly settled nation can be challenging because supply options can be limited.
So remember to pack lots of food and water with you.
Nature
Apart from the bans on wild camping with your van, campfires and traveling off the road are forbidden.
Sleeping on moss, lifting, and shifting it is also off the question when you want to set up your tent out in the Icelandic wild.
Have A Backup Plan Ready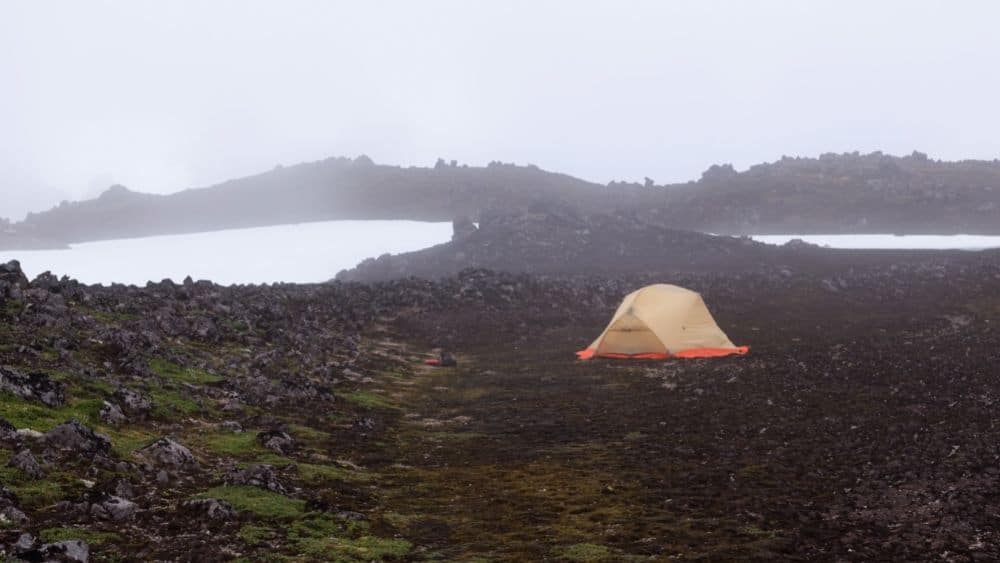 No matter how organized you might be for strong winds and how many measures you've taken in case of a thunderstorm, you should still think of an emergency plan in case the weather becomes too severe.
To keep yourself protected, consider visiting one of Iceland's permanent shelters, which may function as temporary housing in adverse weather.
The Bottom Line
Even though wild camping has not been considered legal in Iceland since 2015, you can still camp in undeveloped or uninhabited land, ideally near the coastline.
However, you should still keep in mind that people who might live nearby are not always going to be welcoming, especially if you do not respect their privacy.
So, make sure you follow our advice above, respect nature and explore Iceland with your backpack and tent the right way!