Nothing is more satisfying than getting lost in the wilderness during a hiking trip.
Breathing the freshest air and getting that piece of mind away from the hustle and bustle of the city; there are plenty of things that make a hike one of the best experiences.
However, no matter how thrilling and relaxing it is, hiking does also come with some risks, so adhering to some safety tips can help you make your venture a risk-free one and make the most out of it.
1. Don't Go Hiking Alone, Especially On Unfamiliar Paths
Hike alone only if you are an experienced hiker who is well-versed in the walking path.
The no.1 rule of hiking safety is to always be with someone else – a friend, relative, or guide.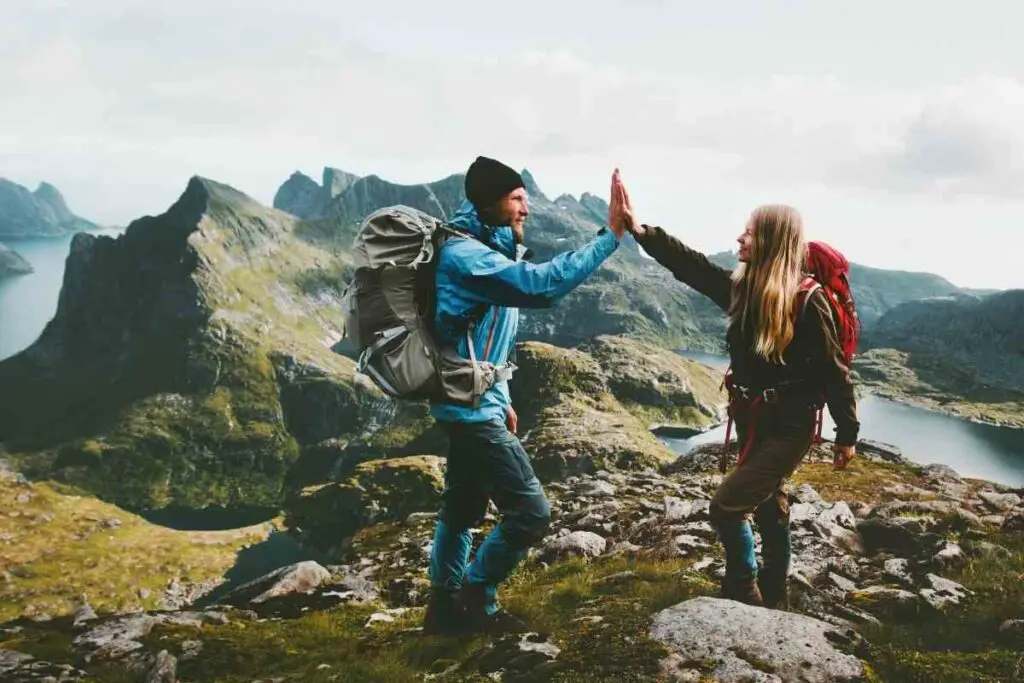 Consider being guided by people who have greater familiarity and knowledge of the terrain, the area, and hiking in general if you can.
This way you can eliminate the risk of being alone in case of an emergency and in areas where your phone reception won't work.
Before you leave, you and your crew mates must talk about how physically demanding a hike you are all comfortable with, your overall schedule and path, and an exit strategy.
2. Share With A Person Who's Not Joining You On The Hike Of Your Plans And Route
Make a good outline that all participants of your group can agree on before leaving for the hiking trail, including your starting point and time, goal, path, and estimated time of completion.
Share all these details with a friend or relative who's not joining you on the hike that day, so that they can always act on it in case of an emergency. This information can also be left at the park office.
3. Formalize A Contingency Plan
It makes no difference if you are taking a long hiking trip or going on a one-day hike in your area. When it comes to hiking safety tips, the most crucial thing to keep in mind is to plan ahead of time.
4. Consider The Weather Conditions
This includes more than simply checking the weather forecast before going on your hiking trip.
Contact the rangers or check the park's website to figure out what kind of weather to expect that time of the year and how to protect yourselves from any adverse conditions.
Thunderstorms and lightning strikes, for example, are both important concerns, so you should immediately look for shelter and stay away from any open area, like a field, or high trees, water, and metal.
Not only that but even rain can turn your even terrain into a muddy one and make your hike much harder.
5. Have All The Essentials In Your Backpack
The essentials are the things you will absolutely need to survive the night, whether you were planning on doing so or not.
These are:
Route planning tools include a map, compass, and GPS.
Suncream, sunglasses, and a hat
A jacket or a raincoat as additional insulating material
Lighting options such as a flashlight, lamp, or head torch
Matches, lighters, and fire igniters
Adhesive tape and a multipurpose tool
Extra food for a minimum of one extra day on the hike
Water and water filtration system to drink straight from the lakes and rivers nearby
A tent, space blanket, tarp, or bivy bag for emergency shelter
6. Good Equipment Is Necessary
If you wear the appropriate gear, you can prevent injury issues on the hikes.
Things like sprained ankles or knees hurting are among the kinds of accidents that occur when you wear low-quality or inappropriate gear for the hike.
Therefore, make sure to purchase and wear the right hiking boots and socks to make your hiking trip a pleasant one, avoiding injuries and discomfort.
7. Regardless Of The Weather, Drink Plenty Of Water
Don't be fooled by the weather. Dehydration can be an issue for hikers even in the cold season, so you should never begin a hiking trip without first making sure you have plenty of water with you.
In cooler temperatures, your body occasionally is unable to signal thirst as a response to dehydration.
And that is why anytime you are taking a break, you should consume fluids. Have a sip of hot, unsweetened tea if it's exceptionally chilly.
Prefer summer hiking trails that allow you to refill your bottles of water as you keep walking. You would then reduce the likelihood of dehydration.
8. Stick To The Itinerary
It is imperative that you stick to the plan and follow the path you planned on following from the start. Once you deviate from the path, your chances of confronting a dangerous roadblock increase.
Moreover, it's simple to get lost, and when that happens and there's no reception, anyone with whom you've shared your plans that stayed behind – be it a friend or the park rangers – won't be able to find you easily.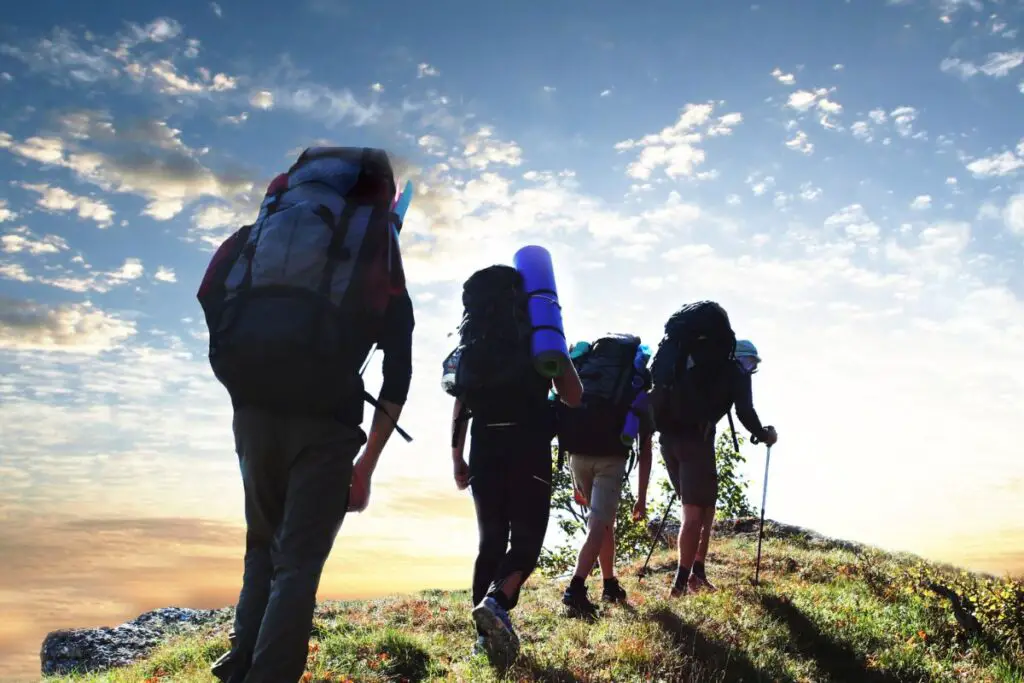 Finally, walking off trail means you might destroy greenery, frighten wild creatures, and end up causing erosions, not to mention that you might jeopardize the life of hikers who follow you.
9. Don't Try More Than You Can
Being aware of your expertise, your fitness levels, and your limitations is important.
You should never hike for longer than you can or keep moving during a thunderstorm just because you are so determined to get to your destination.
The most important thing on a hiking trip is to enjoy it, so don't try doing more than you physically and mentally can, or than what the weather and overall conditions allow you to.
The Bottom Line
Unforeseen events are likely to occur in the wild, regardless of how familiar you are with your surroundings or your destination.
Luckily, there are numerous methods to lower your chances of experiencing an emergent situation when hiking and to be prepared to deal with one if one occurs.
These professional safety tips we shared in this article are designed to help you plan thoughtfully and hike wisely.
So, make sure to adhere to them both before and during each hiking trip and you will be just fine!