The municipality of Jasper in the Canadian Rockies is home to some of the country's most astonishing natural sights.
This mountain town is most famous for its national park (Jasper National Park), offering an idyllic haven for hikers and backpackers to explore the wilderness of Canada. 
As the largest national park in the Canadian Rockies, Jasper has an abundance of trails on offer with a variety of unique scenery – from towering snow-capped mountains to bald eagles soaring above the trees.
The wildlife alone is a reason to visit this park, as these trails are home to caribou, an array of bird species, and even families of bears. 
Here are the best multi-day hikes in Jasper!
Verdant Pass
Distance: 13.1 miles
Difficulty: Hard
Elevation gain: 3,320 ft
Slightly off the beaten path is Verdant Pass, which is typically only really hiked by locals.
As Jasper National Park is a fairly popular national park in Canada, some hiking trails are more filled with tourists than others.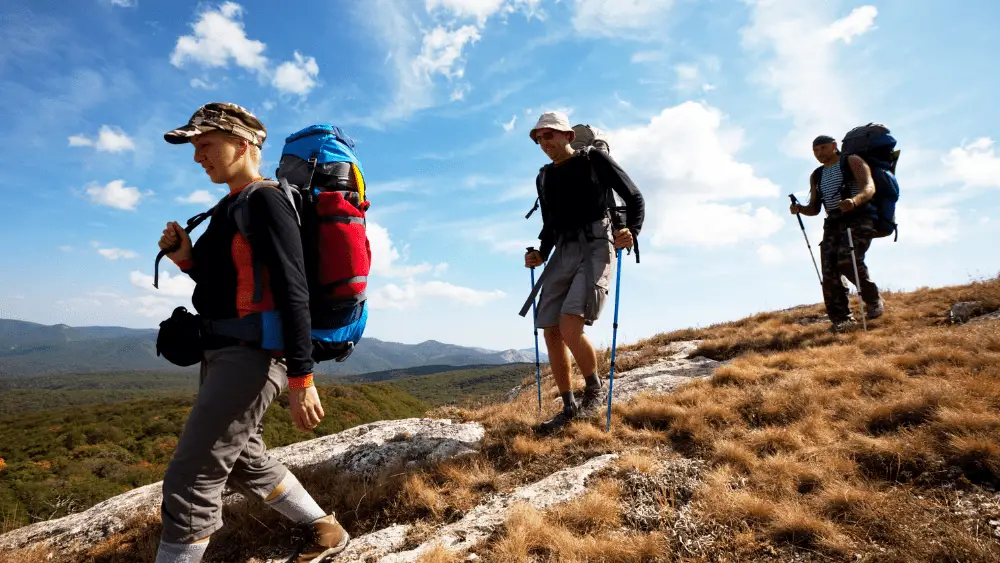 So, if you're an advanced hiker or backpacker looking for a quieter trail, this is the one for you. 
Verdant Pass isn't well-marked, which is part of the reason why it can take so long to hike. This makes it ideal for multi day hiking, because it allows hikers to explore the area both on and off the trail.
The main route forks off into several smaller routes and viewpoints, allowing for a lot of exploration. 
The main route of the hike follows all the way up to the back of Mount Edith Cavell.
If hikers have made it this far despite the complex trail markings, they are met with breathtaking views of the trail below, as well as the neighboring mountains of Aquila, Throne, and Oldhorn. 
Wilcox Pass
Distance: 5.8 miles
Difficulty: Moderate
Elevation gain: 1,712 ft
The Canadian Rockies lives up to its name with trails like Wilcox Pass.
Wilcox Pass is a less busy trail compared to popular hiking trails and is predominantly rocky, featuring some tricky terrains that make for an exciting and adventurous trail.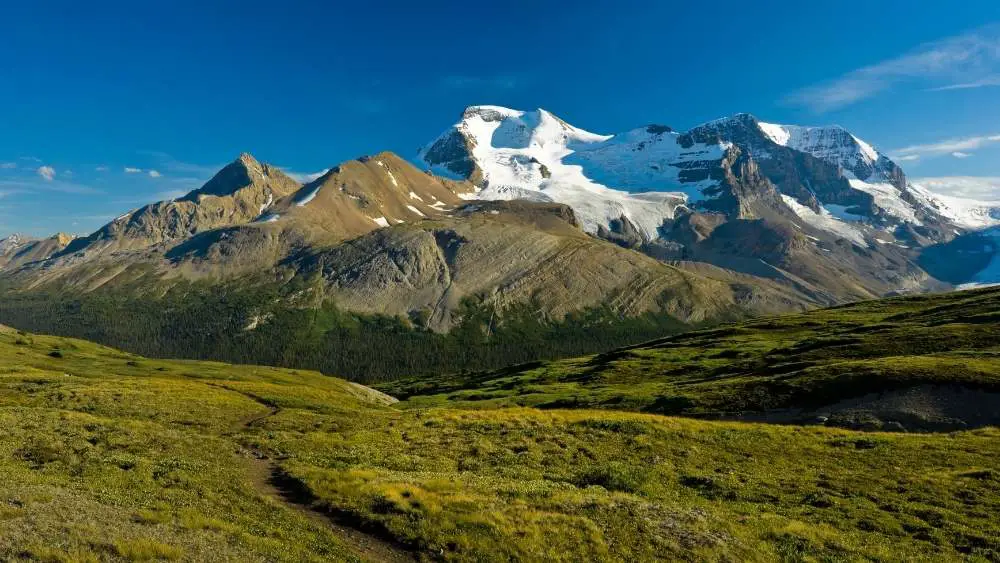 While the elevation gain isn't too high compared to other trails, the feeling of being surrounded by endless snow-capped mountains is enough to make hikers feel like they're amongst the clouds. 
Wilcox Pass offers a nice variety of scenery, starting in lush woodland and developing into a deep, rocky ridge. As well as the towering mountains, hikers get a first-class view of the Athabasca Glacier.
This trail is also known for its stunning fields of wildflowers and wildlife, including the elusive rocky mountain bighorn sheep. 
Due to the temperamental terrain that is predominantly rocky, this hike is suitable for intermediate and experienced hikers. Beginners may have trouble navigating across the uneven ground. 
Skyline Trail
Distance: 27.9 miles
Difficulty: Hard
Elevation gain: 5,331 ft
Skyline Trail is undoubtedly the most popular trail in Jasper.
Abundant in places to explore, wildflowers, native wildlife, and a mixture of hiking amongst greenery and mountains – it makes sense why backpackers gather here.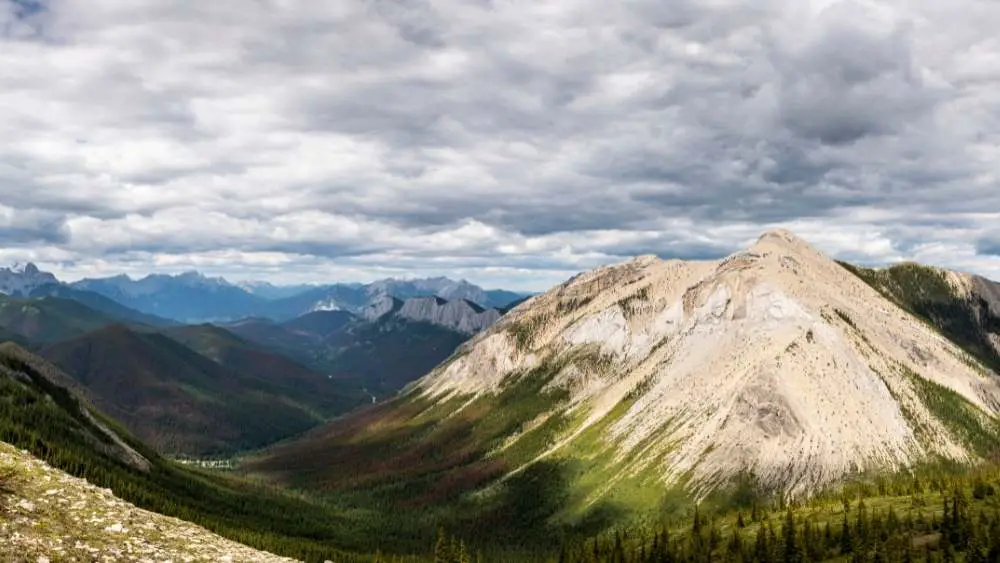 However, hikers must note that due to the popularity of the trail, the traffic is generally quite high. 
This hike generally takes 2 to 3 days to complete, and thanks to the popularity of the trail, there is an abundance of camping locations dotted around the trail.
Backpackers will generally set up camp by the lakes or on the mossy meadow grounds.
These places are also ideal for having a snack or a rest while hiking, because there's always something to watch – whether it's watching an eagle glide over the treeline or at the small squirrels who frequently pop out of the rocks. 
The best time to hike this trail is between May and October to avoid heavy snowfall and dangerous ice. 
Tonquin Valley
Distance: 28.2 miles
Difficulty: Hard
Elevation gain: 4,330 ft
Based amongst the Ramparts mountain range, the Eremite Valley, and the jaw-dropping Amethyst Lakes, Tonquin Valley is an unmissable multi day hike in Jasper.
It takes roughly 2 to 4 days to complete the trail, but to make the most of it all, we recommend staying even longer to explore.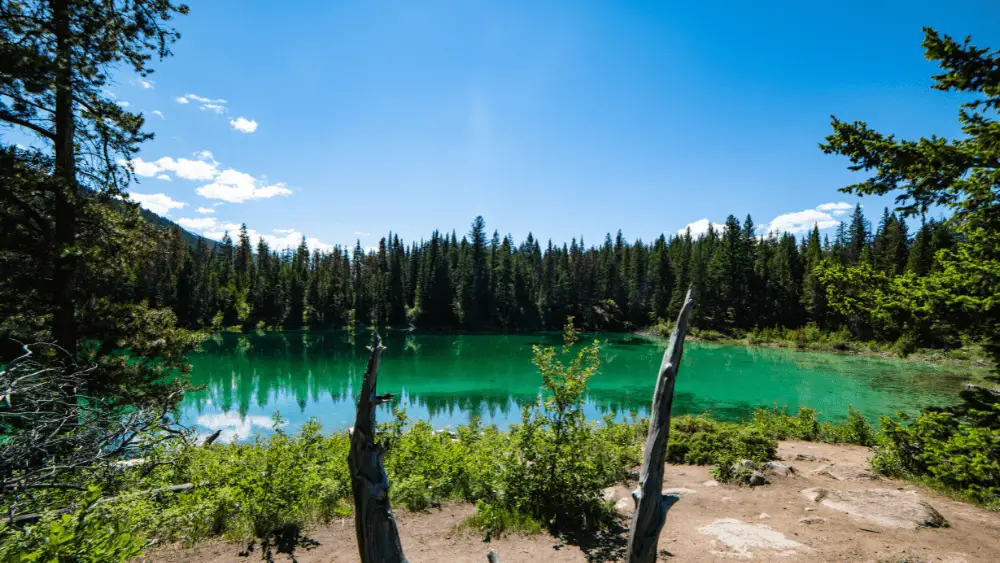 As the trail covers such a large part of Jasper's wilderness, you can afford to take small trips into Moat Lake or Eremite Valley. 
Tonquin Valley is home to several campsites that are ideal for backpackers to make the most of their time on the trail, but due to the popularity of the trail, these campsites can get booked up fast.
It's worth sorting out your trip early, because the dramatic mountains and crystal clear lakes cannot be missed. Above all else, make sure to pack a camera, because you won't want to forget those sunsets. 
Brazeau Lake Loop
Distance: 51.1 miles
Difficulty: Hard
Elevation gain: 9,343 ft
If you want to spend between 5 and 7 days hiking, the Brazeau Lake loop is the trail for you.
This trail isn't easy, which is why most hikers are recommended to book an organized multi day trail tour to ensure you camp at the safest locations and make the most of your hiking trip safely.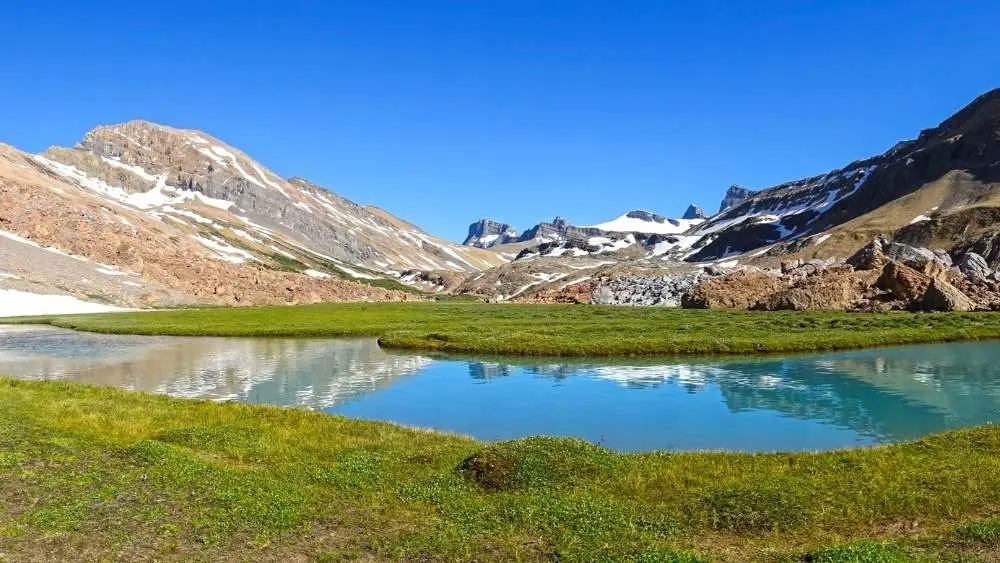 While the trail is predominantly based around its namesake sight, Brazeau Lake, this loop trail features everything that the Canadian Rockies has to offer.
Hikers are constantly surrounded by incomparable wilderness, from sparking rivers to vast meadows to towering glaciers to lush pine forests.
With such a variation of terrains and landscapes, hikers are also exposed to a range of native wildlife, including soaring eagles, elk, and even the occasional bear. 
Once you reach the stunning Brazeau Lake, backpackers get the wonderful opportunity to take a dip into the crisp water.
There's nothing quite like soaking your feet and cleaning your muddy body with fresh, cold, clean lake water after a long day of hiking! 
This is a particularly tough hiking trail to complete due to the high elevation gain and long hiking days.
Even for intermediate and advanced hikers, the best way to preserve your energy is to complete the loop counter-clockwise to counteract the exhausting elevation gain.