You've got your permit booked. You know where you need to be and when.
You'll want peace of mind that as soon as you step out into the wilderness you're fully prepared. But have you got everything? 
If this is your first 3-day hike then chances are you're overly cautious. Whatever the season, it's a challenge and you don't want to be caught out.
Especially if things go wrong, or maybe they go right but if you'd just packed that one item it would have been perfect.
Help is at hand. Essentially, you want to ensure you have everything you need for a single day's hike but a bit more.
There are basic items that you cannot be without and a few extras that should make your 3-day hike go really well.
Basic Essentials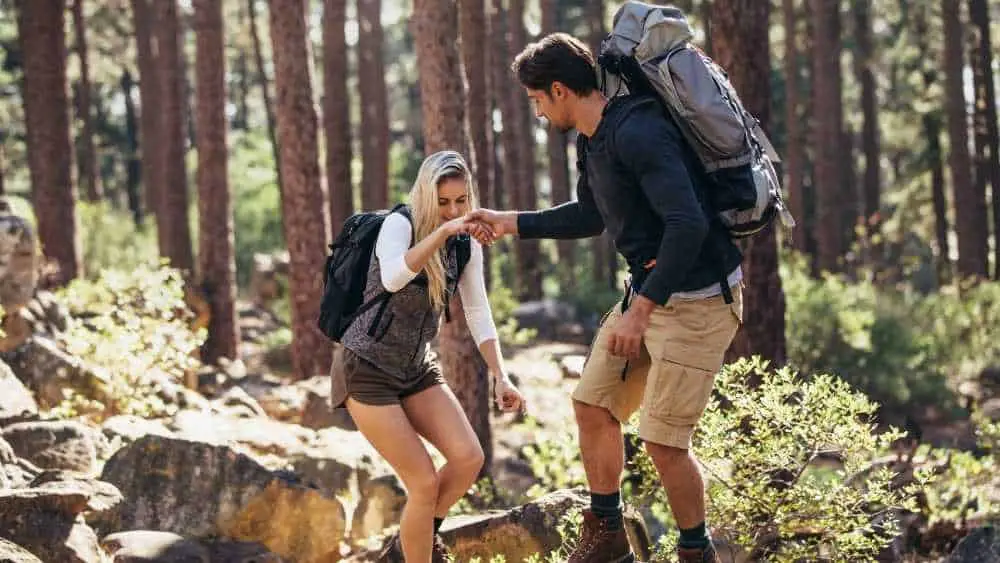 These are the most important items you will carry. Dependable pieces of kit that will last you years for the hikes to come. Firstly, the backpack.
You should only need the same one and look for a backpack that weighs around 3-5 pounds. The tent is another essential and needs to be versatile yet not overly complicated.
This could depend on the number of occupants and the weather you can expect. Same with the sleeping bag, it should be appropriate for your body, lightweight, breathable, and comfortable.
Depending on the ground underneath, a sleeping bag is also a tidy investment to ensure a good night's sleep. 
Over a 3-day hike, there'll be times when you're in the dark. A versatile headlamp is essential and one that's battery-free and USB chargeable is even better.
Especially to see that compass and know where you're going. If you're heading out into the wilderness you'll want to keep in touch with a communication device.
This is one of those 'just in case' items that could prove life-saving in an emergency.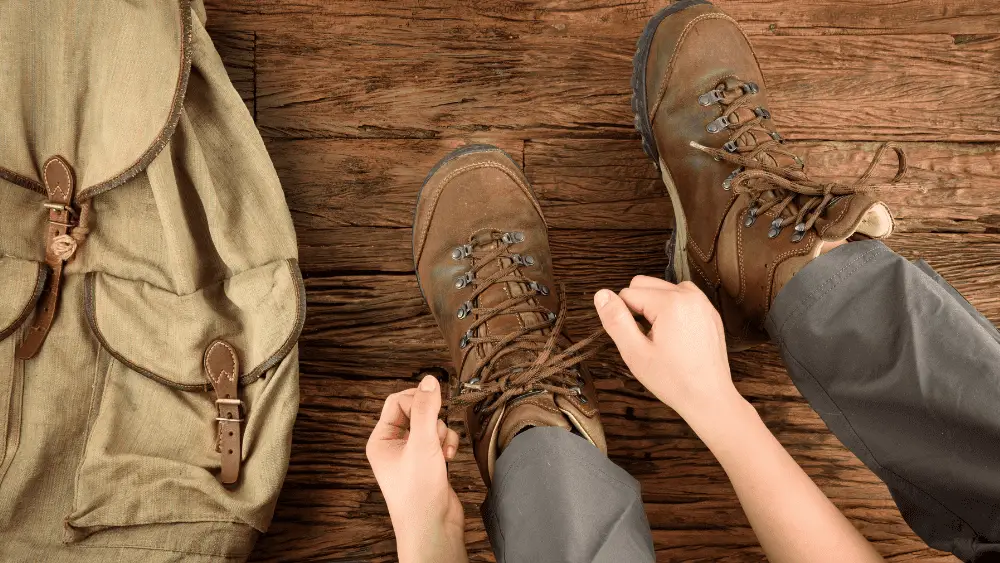 Talking of emergencies, a waterproof first-aid kit is imperative. Carry one that can look after minor wounds and carries any vital medications for you and your group. Not forgetting blister band-aids.
You'll need to cook too so pack an efficient backpacking stove with fuel. For a 3-day hike, you'll want a stove to boil water as you can achieve a lot from just that with a cookset.
A hot cup of coffee and warm meals are great to get you through a gruelling day. Of course, that also means a lightweight backpacker mug to keep your hot drink hot. You'll also need a knife and spork for those warm meals.
You could bring a multi-tool to cover several scenarios. Only a single 230g fuel canister should be required for a 3-day hike with a lighter and matches too. Then there's the food.
The best kind for a 3-day hike is rich in fats, carbs and sugar so consider dried meats, pasta, beans and energy bars. 
Another essential is water so grab around three lightweight soft bottles that you can roll up when empty. Saving space yet ensuring you're hydrated.
There is water aplenty out there yet make sure you have a water filter. It's recommended you carry two as you don't want to risk going without clean water. 
Toiletries are an absolute must for a 3-day hike. However, you're going to be out in the wilderness so you don't need to look your best. You just need to look after yourself with some lip balm, sunscreen and a poop kit.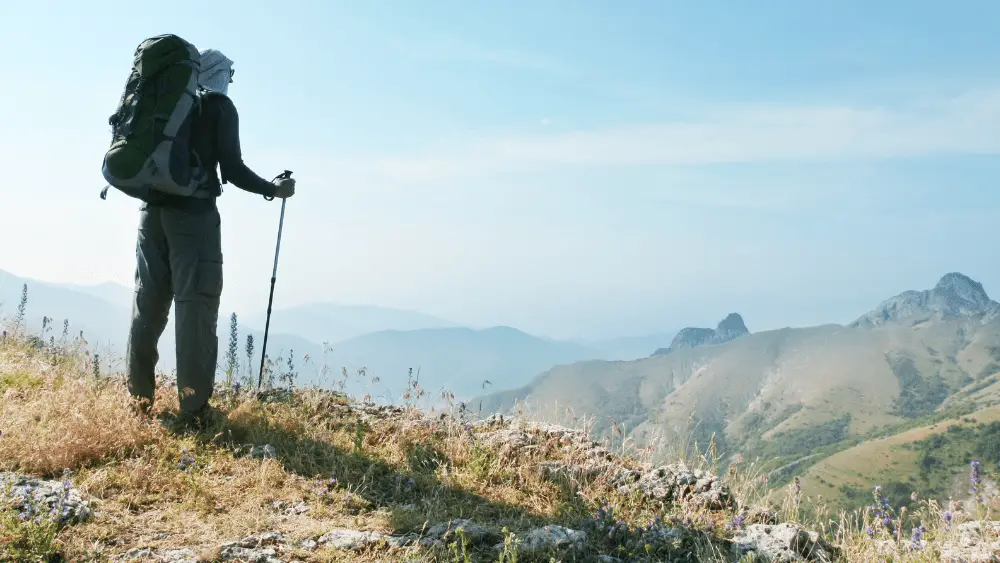 Needs must and you'll need to dig a hole at least 6" deep and a Ziploc bag for cleaning up after yourself. Looking after your teeth is essential yet you only need a travel-size pack of toothpaste with your toothbrush.
You also want to keep germs at bay so opt for a travel-size bottle of hand sanitizer and a pack of wet wipes.
Even in summer, those nights can be cold so an insulated jacket with a hood is imperative. A durable pair of hiking socks to go with a pair of sturdy, worn-in hiking boots too.
You'll also want some waterproof trousers and a pair of camp shoes.
Covering Your Own Needs
If you know the hike contains peaks then trekking poles will take off some of the weight from your hips.
They'll also help your balance and generally make the 3-day hike more pleasant. Invest in a pair that meets your height requirements.
A quick-dry towel is also another item that can make the hike seem that much easier, especially after going for a swim. Investing in a rain jacket is money well-spent so check the weather and pack a lightweight one.
Even at the cold of high altitude, the sun should not be underestimated so take a pair of lightweight sunglasses. Also, don't forget your ID and permits in a low-profile wallet.
You won't need all your debit/credit cards but you might need a couple. 
Optional
Depending on where you are hiking, a bear canister may be required.
This may be required by law such as in the Sierra Nevada Mountains in California or various areas in Alaska, Wyoming and Washington.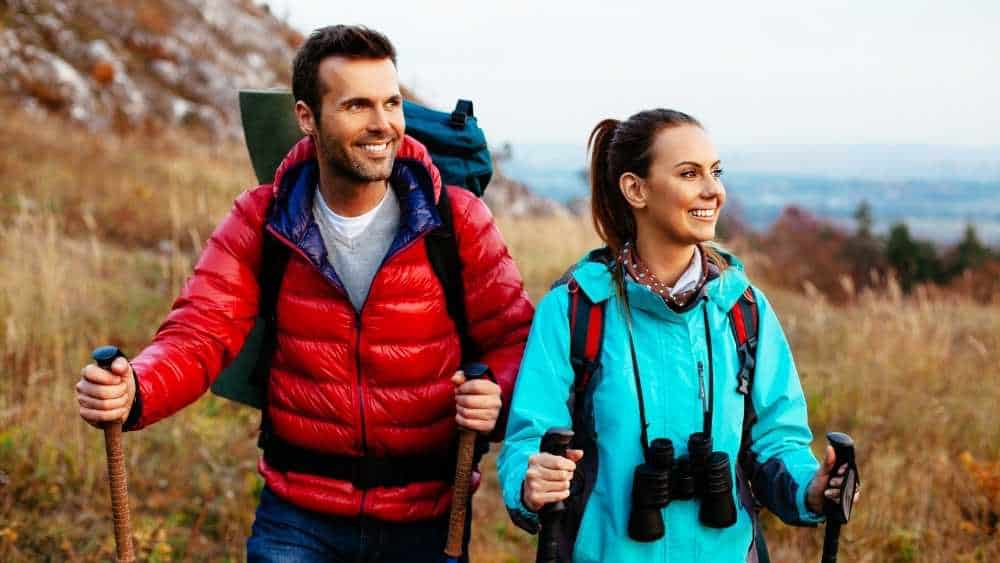 You should also consider bear spray. Another weather-dependent item is a moisture-wicking t-shirt to keep you cool and dry.
A quick-drying base layer with versatile hiking pants are also good options to have.
For those moments alone you may want a book to help you relax, with some insect repellent.
A shock and waterproof case for your mobile phone so it's secure across the terrain. If you want to show friends and family what you saw then a rugged, waterproof camera is ideal.
Final Thoughts
Making sure that you've ticked off your checklist gives you confidence that you prepared yourself. However worried you may be you shouldn't make it worse by overpacking.
There's a balance between covering the essentials and covering for all scenarios. With this checklist, you should hit the right spot.
You've got the items you need and you haven't overfilled your backpack.