Wild camping is the best way to get away from it all, to get away from the city and immerse yourself in the outdoors.
The Lake District is one of the best places in the UK to go wild camping, but before you do so, you might want to find the answer to some questions.
So, keep on reading below to find out whether you can camp in the Lake District, where to do so, and what food to pack with you!
Can I Go Wild Camping In The Lake District?
The Lake District is famous for its wild camping, but wild camping is not permitted there, which might sound a bit weird and perplexing!
Apart from Scotland and Dartmoor, it is illegal to go wild camping in the United Kingdom, so places like Wales and England are a 'no,' even though there might be some exceptions to that.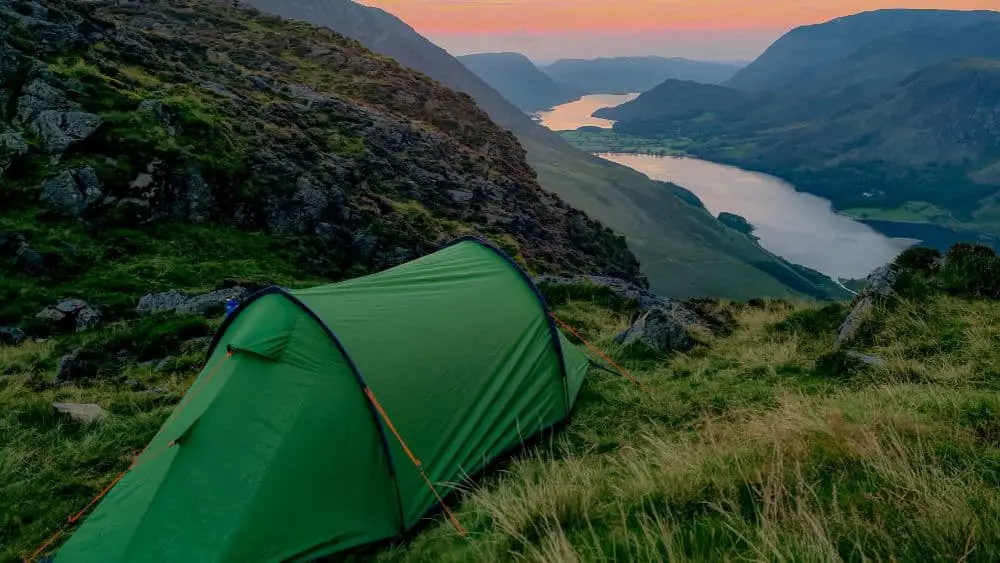 Even though it is technically illegal, it is generally considered acceptable if you are respectful and adopt common sense rules.
This is particularly the case for the Lake District, a big National Park with several isolated areas.
This is clearly evidenced by the fact that the Park's website includes information on wild camping in the area.
Therefore, there is no reason for you to be concerned.
Just make sure to follow the official and unofficial rules like staying off roads, avoid jumping over fence posts and walls and refrain from camping with lots of people or for longer than 24 hours in a single location.
Best Spots For Wild Camping In The Lake District
Fleetwith Pike, Buttermere
Fleetwith Pike provides an amazing view of Buttermere, helping to place it among the top locations for wild camping in the Lake District.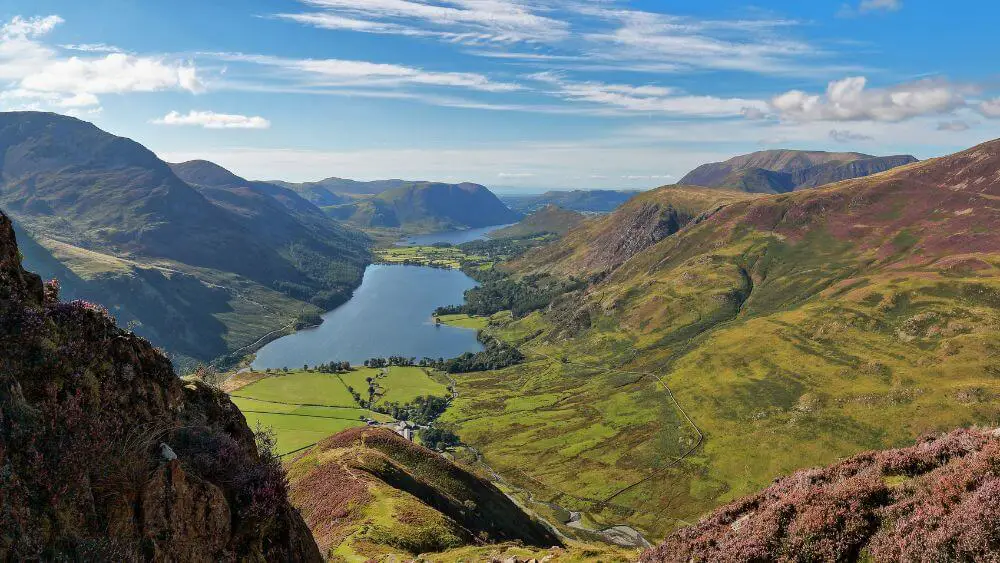 It's a lovely place to enjoy the sunset, and an even better place to gaze at the star lights. It will feel as if you are dreaming!
It is extremely easy to get all the way up to Fleetwith Pike, and once you've parked at Honister Slate Mine you will be halfway there.
Loughrigg Fell, Ambleside
Loughrigg Fell is perfect for those looking for stunning scenery without the time and energy or fitness level that several of the greater summits require.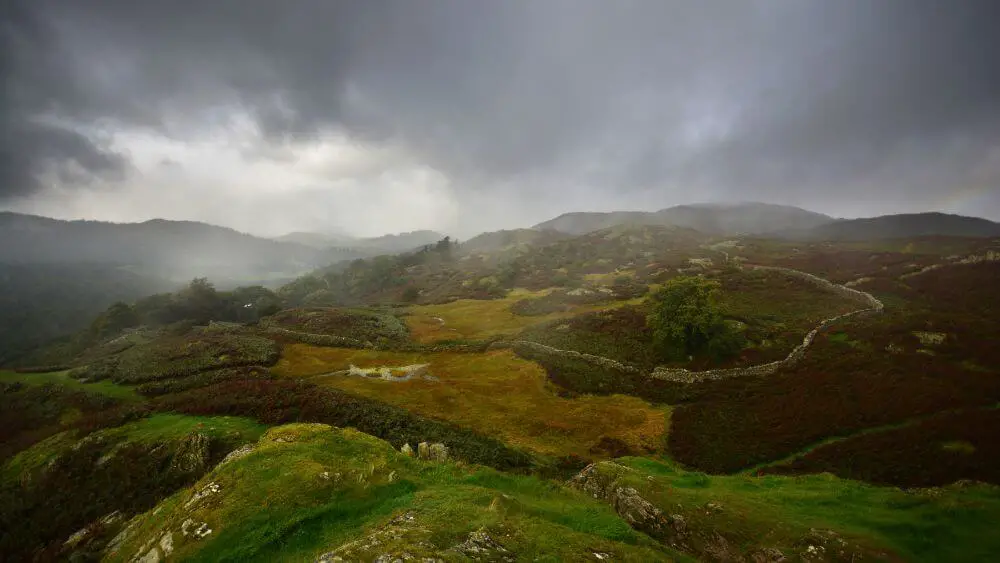 This wainwright demonstrates that you do not need to keep climbing higher in the Lake District to get to the stunning spots, such as the Langdale Pikes, Coniston Fells, and many others.
A large portion of Windermere is also visible. Parking is available on the A591 just next to Rydal Water and Grasmere.
You can also find parking space at White Moss. However, there is an hourly charge, so it's expensive if you are looking to stay the night.
Sheffield Pike, Glenridding
Sheffield Pike, at a peak of 675 meters, provides a unique view of Ullswater Lake.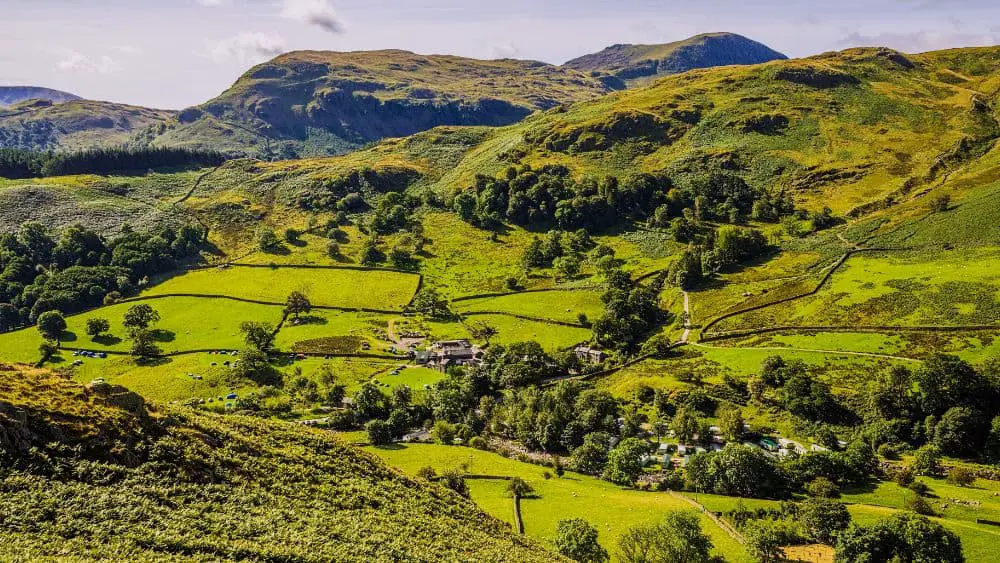 It is a spot that is close to other Helvellyn gems, and Striding Edge is visible for a significant portion of the trekking path.
Not only that, but you can also enjoy watching the climbing routes St Sunday Crag has as well as the sharp, mountainous hillsides of Birkhouse Moor.
You can find a direct route to the top of the mountain, but it is sharply sloped, so keep that in mind if you choose to carry your backpack with you.
Langdale Pikes, Great Langdale
The Langdale Pikes is a paradise for wild campers, with many places to set your tent including Harrison Stickle, and Pike of Stickle, among others.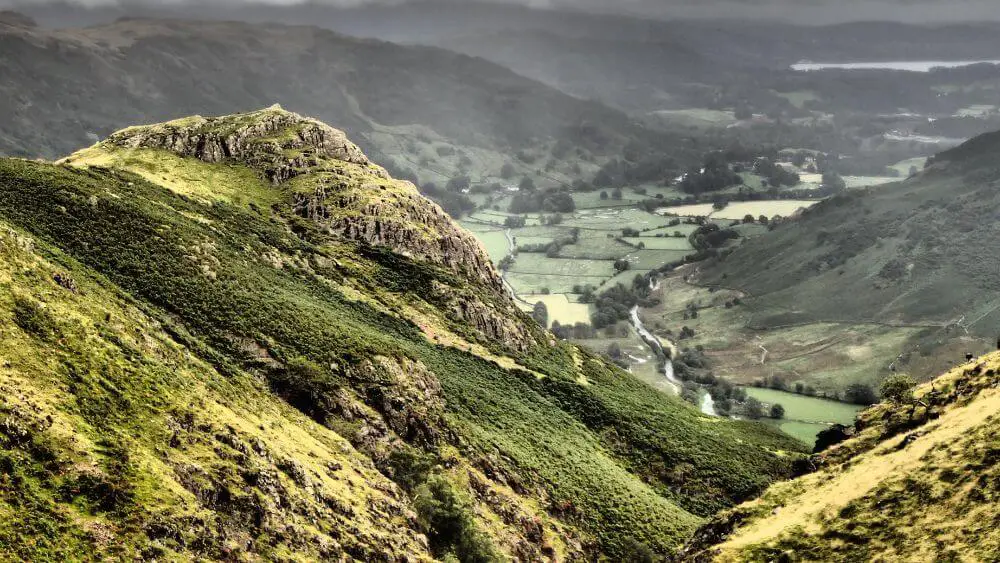 The pikes, with their spectacular, rocky structure, are among the most identifiable highs in the Lake District.
Include the Langdale Pikes in your outdoors itinerary if you're looking for an unforgettable camping trip.
Despite the fact that it is simply amazing, the path is a difficult one, so it is not advisable for inexperienced people to go there.
To get to the summit carrying all your camping equipment, you will have to be physically fit.
Holme Fell, Conniston
Holme Fell, which stands at 317m, is ideal for those searching for a relatively low fell.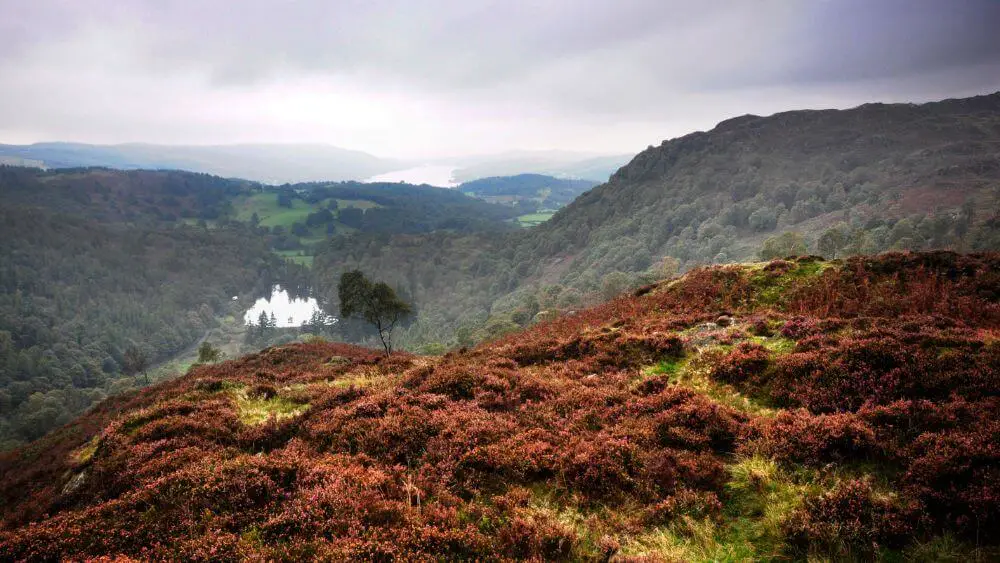 The top provides a panoramic view of Coniston Water from one side and a view of the Langdale Pikes on the other side.
There are several hidden camping areas amongst the heather, but you could also camp on the summit.
However, you should be mindful of the weather and any strong winds on the day you decide to camp.
If you're searching for a fantastic destination to explore alone, Holme Fell is a top choice.
What Food Should I Pack With Me?
The ideal food options for wild camping are things that are simple to prepare but packed with calories.
So, choose food like:
quick-cooked pasta
chickpeas
and quinoa
Meal prepping is also useful if you wish to save time and pack less food to take.
Pastries, filled tortillas, and paellas are some easy options.
Put them in a tupperware container or a ziploc baggie and carry them with you.
Another good option is dehydrated food, so if you don't mind that go for it. It will certainly save lots of space in your backpack.
Whenever you are out in the wild camping, a hearty breakfast is also extremely important.
Breakfast sausage rolls or oatmeal are both great choices.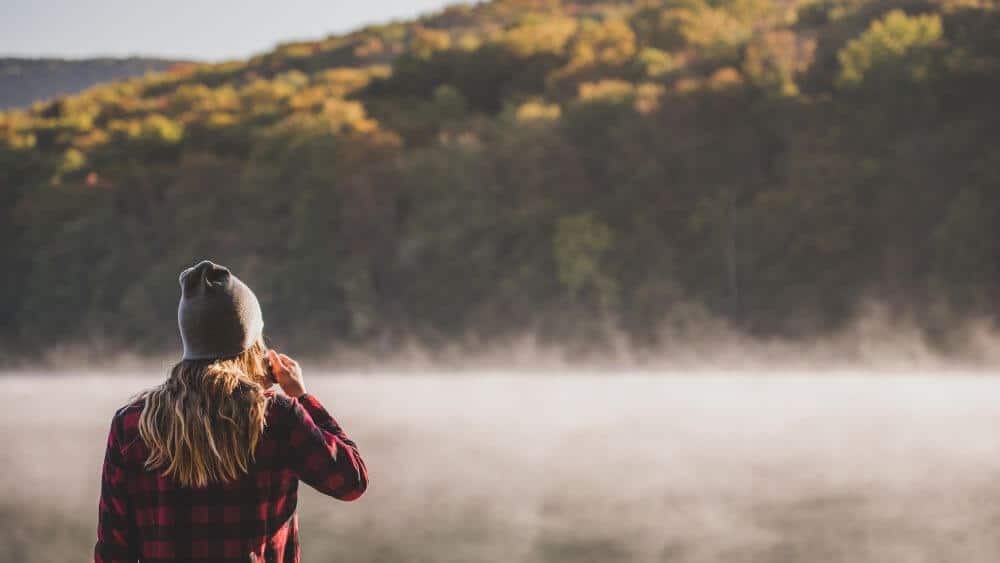 Make sure to bring lots of snack foods, such as:
potato chips
nuts
chocolates
caramels
and homemade or store-bought protein bars
Nothing beats a little sugar at the highest point of a hill.
However, you can always become more adventurous with your food preparation.
We do, though, definitely suggest the ease of expedition meals, as it will make your backpack very lightweight.
The more tents you set up in your life, the more you will discover what works best for you. Every situation is a new lesson.
The Bottom Line
Lake District has tons of amazing places where you can go wild camping.
However, you should be respectful of the official and unofficial rules that are set, and make sure you have packed enough food with you if you are planning on exploring the place for several days.