With so many routes, viewpoints, and spectacular scenery, Yosemite National Park is to explore and savor. Take in those sights and ensure you have photos to show your friends and family.
There are over 800 miles of developed trails so picking just one hike to spend a few days completing is tough. 
You should ask yourself why you came to Yosemite. Was it for the solitude at high-altitude, the sweeping views, the canyons, the climbs, the meadows, or the secluded alpine lakes?
The last thing you want is to leave wondering if you made the most of it.
If you have the time you want to ensure you're seeing what you want on the most suitable route. A multi-day hike is also the ideal way to avoid crowds.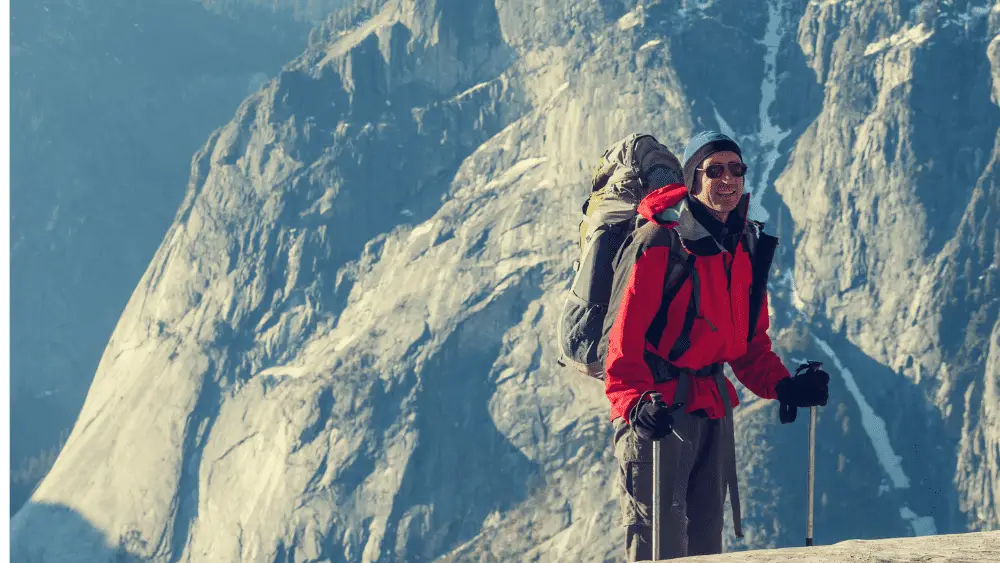 You can also claim the backcountry for yourself. Here are just a few of the best multi-day hikes to choose from. Pick one, grab a permit and enjoy.
Big Oak Flat Road to Yosemite Falls
Best To Conquer
Distance: 18 miles
Difficulty: High
Duration: 2 days
This is the one to write home about. If you want a sneak peek of what awaits on this multi-day hike, go watch 'Free Solo'.
Thankfully, you won't be climbing El Capitan all on your lonesome but you will get to camp on top. There won't be quite as much solitude yet the route does largely escape the crowds.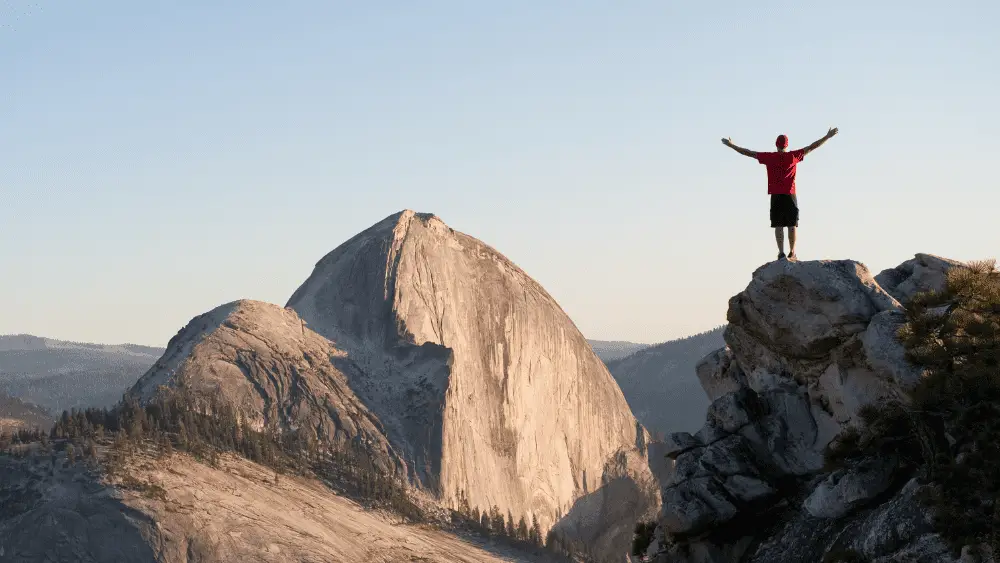 Beginning at Old Big Oak Flat Road Trailhead, the trail goes straight up through a pine forest. The route continues going uphill and escaping the hoards of Yosemite Valley.
After your first day, camp at Ribbon Meadow which takes in that view of the summit of El Capitan.
You could even get up early and tackle the summit of Eagle Peak before heading back down the Falls Trail.
High Sierra Camps Loop
Best For History
Distance: 49 miles
Difficulty: Medium
Duration: 6 days
This multi-day hike is for the more experienced and adventurous. Those who want to relax and take in some well-earned luxury. On this hike, you can book some 'glamping' tent cabins for that extra touch.
However, do ensure you have your bear canister to store excess food and garbage before bed. There are also meals at every camp, a reward for the trails that range from 6.8 miles up to 9.5 miles.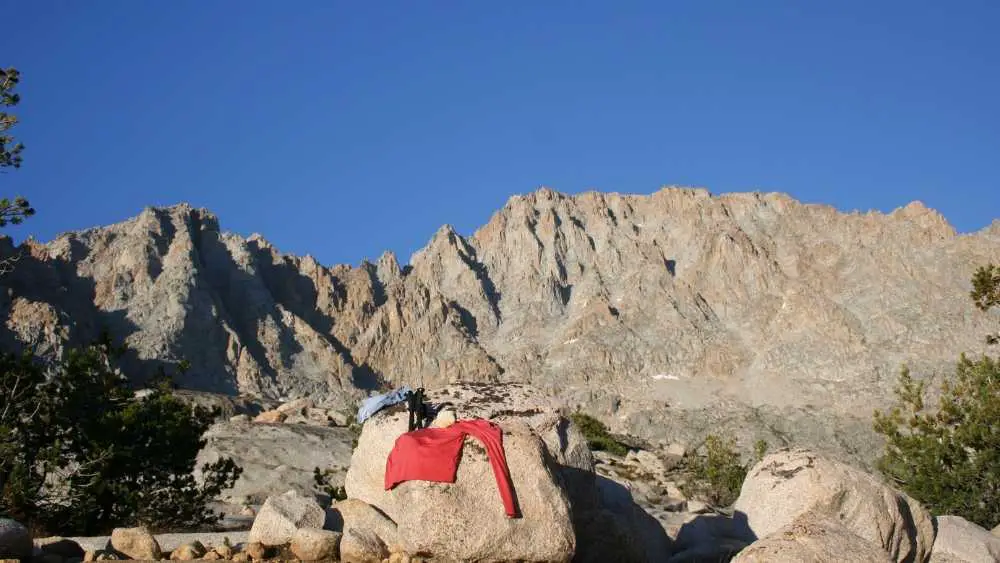 The loop begins at Tuolumne Meadows Lodge then takes in Glen Aulin, May Lake, Sunrise Camp, Merced Lake, and Vogelsang.
This is also a route from a bygone age, developed from 1916 to the early Sixties.
Take in the history, the deep blue of the lakes, the green alpine meadows, and the epic mountain passes.
Hetch Hetchy Loop
Best For Blissful Solitude
Distance: 29 miles
Difficulty: Medium to High
Duration: 3-4 days
Take your time with this one, you've earned it. If you're a hiker that loves waterfalls and a less conspicuous route then this multi-day hike may be ideal. Solitude is bliss and with Hetch Hetchy Loop, that extra day really counts.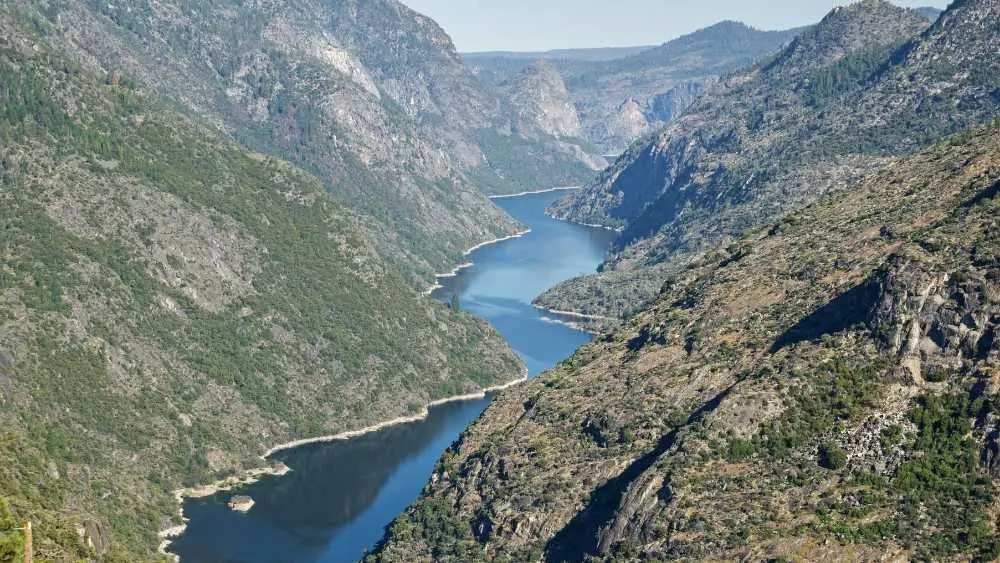 Granted, the O'Shaughnessy Dam now serves San Francisco as a major water source yet it's still there for you to conquer. And get a little peace as this is a spot away from the tourists in the valley.
Get up early and from the dam, circle Hetch Hetchy clockwise. That first day takes in 3,527 feet of elevation gain so you'll want to make sure you've got time. For day 2, finish camping at Lake Vernon.
Ready to go refreshed, Mount Gibson awaits then down the switchbacks to Rancheria Falls before returning along the reservoir. 
Glacier Point Loop
Best For Multiple Highlights
Distance: 18.25 miles
Difficulty: Medium
Duration: 2 days
With so much to take in, a two-day trek that brings in some of the main highlights is not to be missed. Especially if you want to get in some vertical gain.
You'll need a permit then begin from Glacier Point Trailhead. Already there are stunning panoramic views of the Yosemite Valley that stay with you for the entire hike.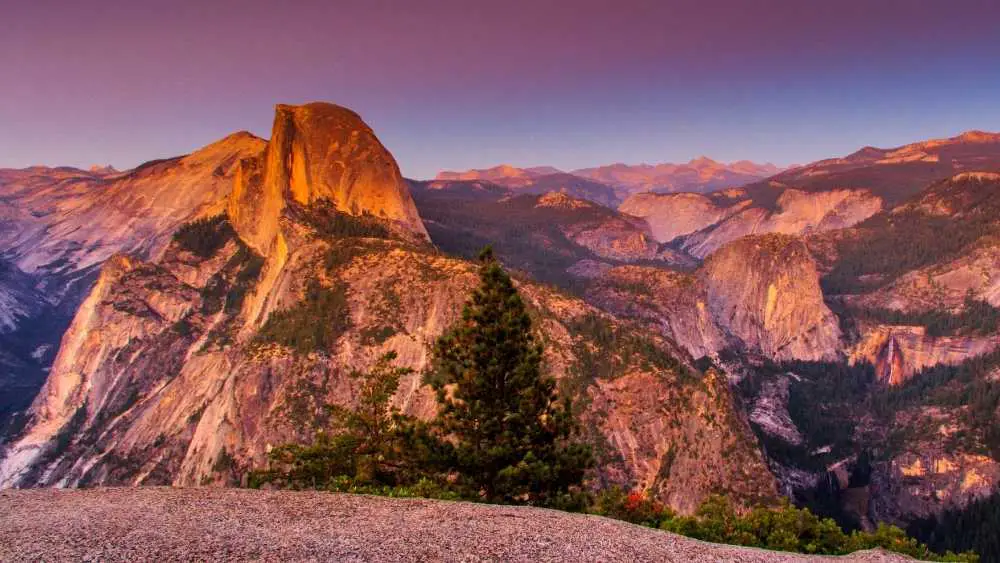 You should go clockwise to descend the several switchbacks of the Four Mile Trail then navigate to John Muir Trail at Happy Isles. The next 11 miles contain 2,628 feet of gain climbing up Nevada Falls.
You're rewarded when you finish with a camp at Little Yosemite Valley. Day Two starts with a seven-mile stroll for 2,586 feet of gain going past Half Dome. This turns around Liberty Cap then back over Nevada Falls.
Then there are those views over Half Dome to capture at Panorama Trail. Finally, take a glance at Illilouette Falls before a few climbs to finish off.
Read later – Hiking Up Half Dome Guide
Ten Lakes Loop
Best For Stunning Lakes
Distance: 20 miles
Difficulty: Easy
Duration: 2-3 days
If you just have a couple of days free then the Ten Lakes Loop has enough glorious lakeside camping and views for you. And that's just the first day.
This is an ideal multi-day hike for beginner hikers and groups wanting to take it in the scenery of the high sierra. You'll start at Porcupine Flat on Tioga Road where the trail climbs into pine forest and transforms into alpine.
A breathtaking view of the Ten Lakes Valley is the reward for a high pass taking you 9,671 feet above sea level. If you fancy some seclusion you could go off-trail to find one of several lakes that go largely unnoticed.
Either return the way you came or embark on the 13.5 miles of the final loop and avoid the crowds.
Take in the Grand Canyon of the Tuolumne, the climb near Tuolumne Peak then the final 3 miles back to Tioga Road.
Tunnel View
Best For A Classic View
Distance: 9.3 miles
Difficulty: Medium
Duration: 2 days
There is one classic view that many hikers go to Yosemite solely for; Tunnel View. If you want that photo you can take your time over getting it.
Head away from crowds down Pohono Trail and camp overnight at Dewey Point. The route does take in close to 3,000 feet elevation gain in only a couple of miles so don't rush.
You'll want to savor the sights anyway. Day 2 is the big day so make sure your camera is charged. From Tunnel View, you can take in the Yosemite Valley including El Capitan and Bridalveil Fall.
After taking in those glorious sights, wait until Sunset for an even more epic view. Just that shot alone is worth it but stay even longer to take in the night sky. Truly unforgettable. 
Tuolumne River Canyon
Best For Multiple Canyons
Distance: 29.3 miles
Difficulty: High
Duration: 4 days
What comes up, must come down. If it's canyons you want then take a look at Tuolumne River Canyon, then prepare your knees. This is a classic trail and one of John Muir's pioneering routes.
It remains one of Yosemite's best overall multi-day hikes and also one of its most testing.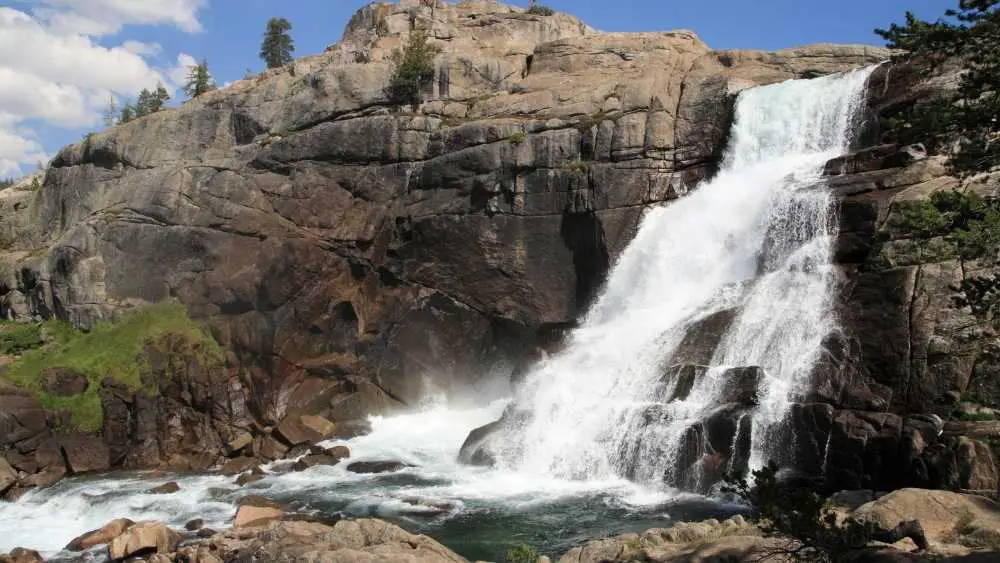 Not just for the ascent but those steep downhills where you need to keep your balance. For those first three days, you'll only see a bit of uphill, which is nice.
Most of the multi-day hike is a steady descent yet prepare yourself for the final day's 3,700-foot elevation gain. You will be rewarded. The route will take you past some awe-inspiring granite walls and the renowned Glen Aulin.
Be prepared to take some support for your joints and consider a walking stick.
Young Lakes Loop
Best For Untouched Landscapes
Distance: 16 miles
Difficulty: Medium
Duration: 2 days
There are a few areas that you can call largely untouched in Yosemite. So much is known about the national park that picking an area that won't be popular becomes difficult.
With so many vistas made public, it's hard to pick one off the beaten track.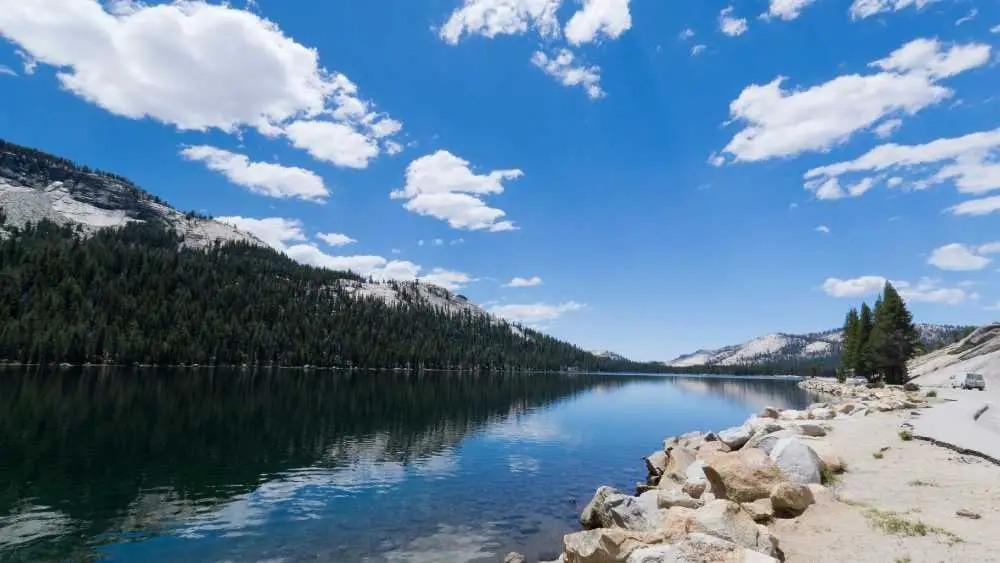 However, the Young Lakes Loop is one if you want to see some stunning alpine scenery and meadows. All in a high-altitude trek that looks more serene than most. There's so much to see and even smell.
From Dog Lake head north where you could take a detour to Lembert Dome. Take in the Tuolumne and you'll end up in some snow past those huge granite towers of Dog Lake.
Then meadows covered in wildflowers including crimson paintbrush and yellow monkeyflower. Whitebark pine trees greet you after the ridge from Ragged Peak then take your pick of a lakeside campsite.
If the first one seems busy there are less busy ones at the next two lakes. The campsites sit beneath the summits of Ragged Peak and Mt. Conness so you're treated with a view.
Refreshed, create a loop by staying right at the junction as you make your descent. Even more alpine meadows cover the route before Pacific Crest Trail and Soda Springs.