Do you find that when you're camping with your friends or family, you just don't have enough inside space if the weather takes a bad turn? We've all been there!
That's why the Zempire Aerobase shelter is a fantastic addition to your camping experience. Whether the thunder has just started rumbling around you, or the sun is just too hot to handle, this product provides you with fantastic protection from the elements!
A quick look at Zempire Aerobase shelters:
Not only can you use the Zempire Aerobase Shelter as an add-on to the Zempire Air Tent (pro series), you can also use it as a standalone product.
Perhaps you're having a BBQ in the garden, and the rain starts pouring down just before your guests arrive. This is a perfect product for this situation too.
So, if you're considering which shelter would be best for your needs, read on to find out everything you need to know about the Zempire Aerobase Shelter!
What Is The Zempire Aerobase Shelter?
The Zempire Aerobase is designed to be used either alongside the Zempire Air Tents (the Pro series) or on its own.
When it is used alongside the Zempire Air Tents, it creates extra living space which can be used for anything that suits your individual needs!
It is easy to set up and provides a fantastic extra space and so can be used for simple day trips as well as longer camping holidays!
The Zempire Aerobase Shelter At A Glance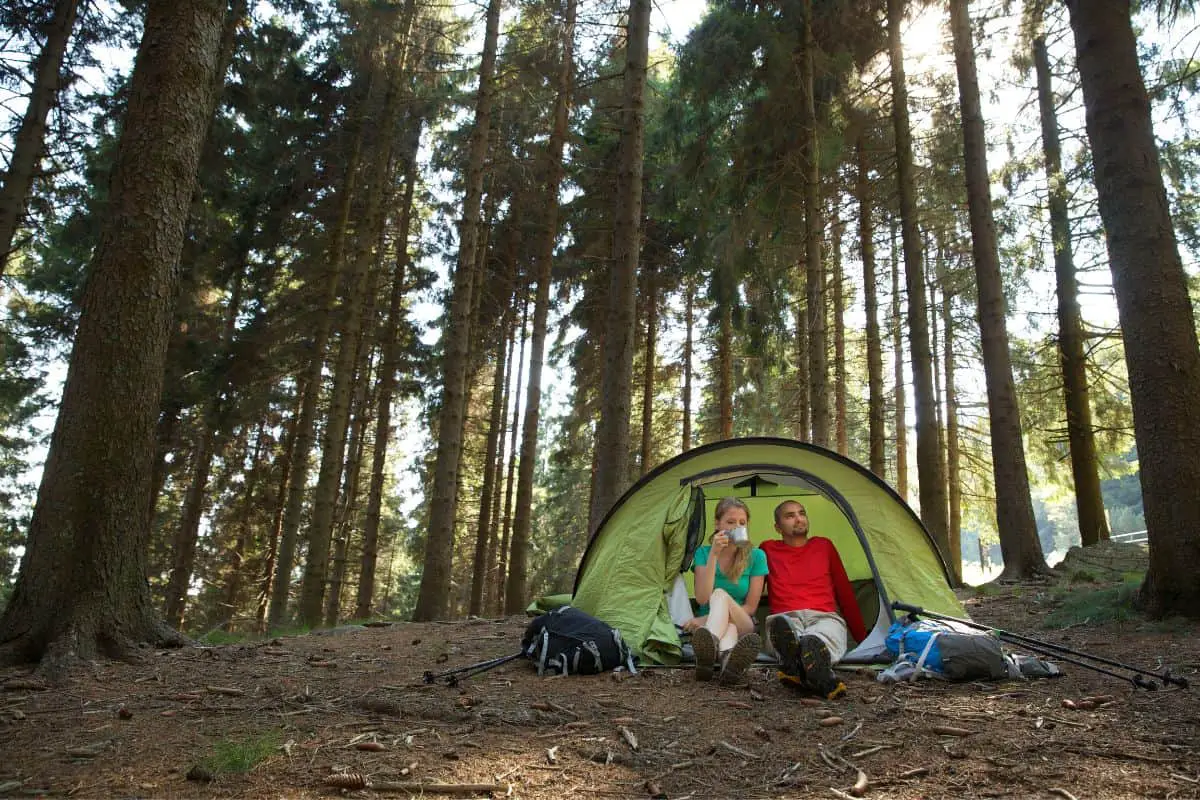 At a glance, the Zempire Aerobase is a fantastic addition to any day trip or camping holiday!
It provides 3.5 x 3.5m of space for you and your family and friends to enjoy. It is durable, with excellent ventilation and so can be used in many different weather conditions.
It is quick and easy to set up, taking just a few minutes.
Easy Set Up
This product is so easy to set up and use! It can be up in a matter of minutes. All it requires is simple inflation using the pump provided and a couple of poles. Then you can get pegging!
This is what makes this product stand out from others of its kind which are much harder and more time consuming to put up.
You won't even break a sweat putting up this product! It can be used as a day shelter or an addition to your camping holiday set-up and it can be taken down and put back up so easily!
Weather Conditions
This product is designed to be used in all weathers. It has been used in the rain, snow and wind as well as very hot weather. It has been designed to withstand all of these different weather conditions.
This product has been designed to be very successfully waterproof, no matter what the weather. It has waterproof window covers that can be put down and taken up in the rain.
The Zempire Aerobase Shelter is extremely strong when faced with strong winds and the poles and inflatable sections can withstand strong winds.
Durable
This shelter is strong and durable and will withstand any weather conditions.
While some small wear and tear is normal, you can rely on this tent to stay up in all weather. The poles, the tent material and the zips can all withstand all kinds of weather.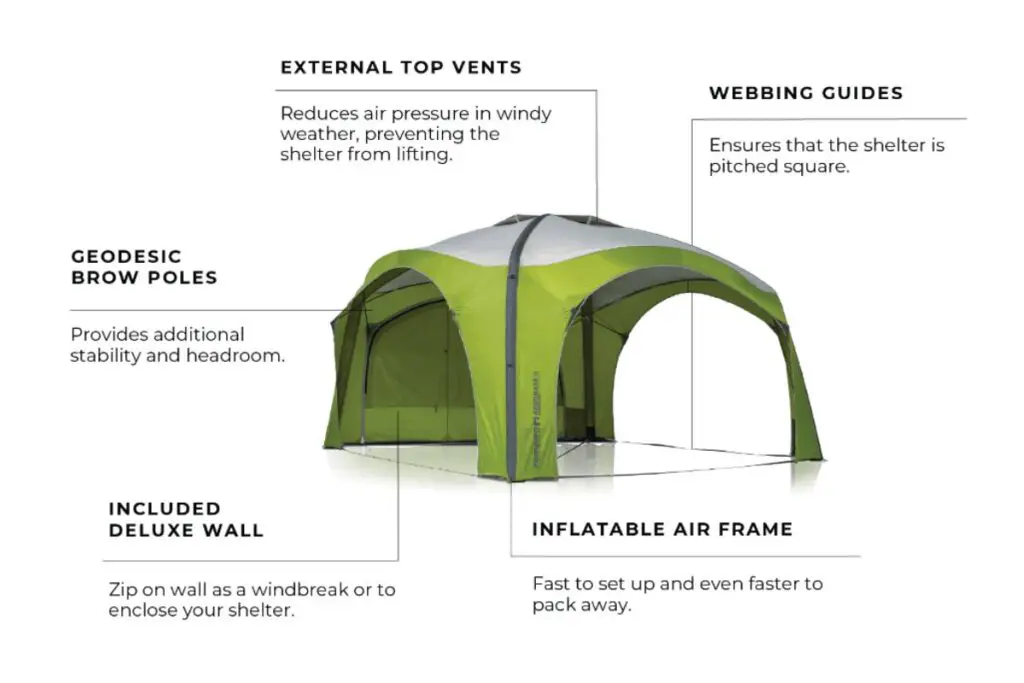 Layout
The layout of the Zempire Aerobase Shelter is fantastic. It is a dome shape with inflatable poles that cross over to create a peak.
The height of the Aerobase is second to none as it is very tall and allows lots of room for whatever activities you are hoping to do!
It really does add a great extra space to your camping experience, or provides you with a big space if you're looking to use it as a standalone product.
Ventilation
The Zempire Aerobase Shelter has excellent ventilation. This means the shelter is fantastic for hot camping experiences, adding some extra shade anda respite for the heat.
The air flow is great on this product as the windows can be opened to leave just a mesh panel. This allows the air to flow through the product while also keeping the bugs out!
The product also contains upper vents that allow the humid air to escape, which also minimizes condensation build-up.
The upper vents also help in the wind, as they prevent the shelter from catching underneath and being lifted by it.
Lightweight
One of the most important things about camping holidays is making sure that you can fit all you need into your car! It might be a bit like a game of tetris if you're off on holiday with a family of 4.
This product is very lightweight and compact. This means it is easy to transport. Given the amount of space it will take up in the car (not much!) it is definitely worth a buy!
It will give you ample more living space on site and will make sure you and your family and friends have a great space to reside to if the weather is playing up!
Contents
The shelter comes in a compact bag. This bag includes everything you will need to set up and use your Zempire Aerobase Shelter. The pack contains:
The shelter body
A deluxe wall (you have the option to keep one wall open, or close it up)
Fiberglass pole set
Peg bag (containing 4 sand pegs and 16 dome pegs as well as 3.5mm guy ropes)
Double action pump (containing a carry bag)
Repair kit for any small issues with your shelter (containing adhesive tube patches and zip ties)
An instruction manual to help with pitching your tent and packing it away.
2 compression straps
One small flaw with this product is the lack of pegs provided. 4 sand pegs is not really enough to peg down the shelter, as, if you would like to peg the doors down to stop the wind from making them flap, you won't have enough!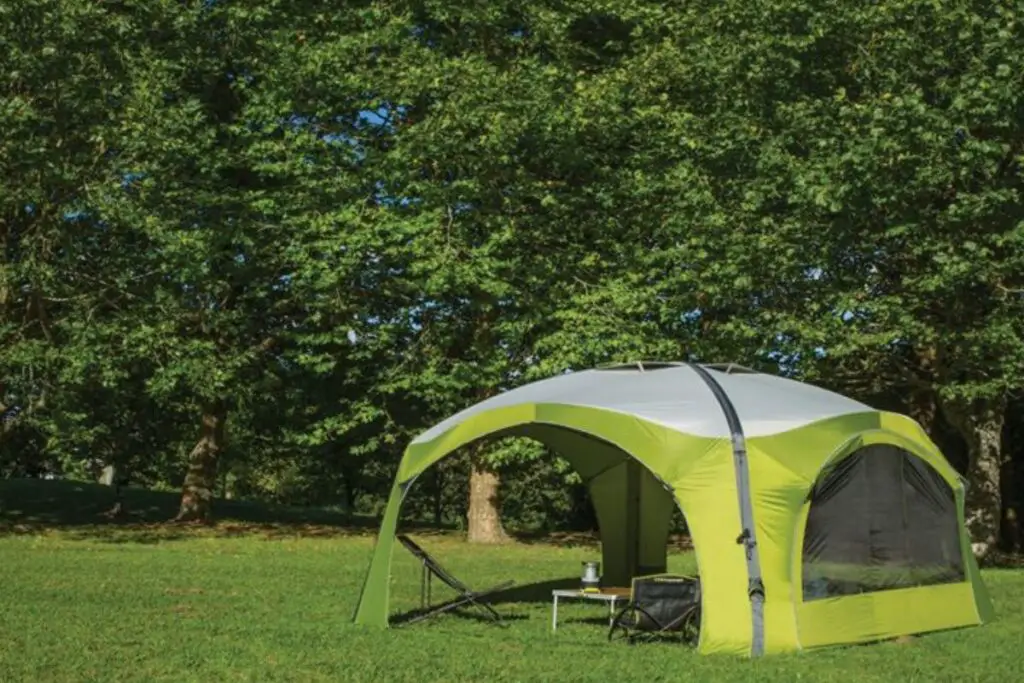 It is easy enough to solve, however, because you can purchase pegs from any camping shop. It is a bit of a shame they don't provide a few more of these in the pack, though!
Alongside this shelter, you also have the option to purchase the following accessories:
A roof cover. This will help to reduce the heat inside the shelter when you are using it in very hot weather. It can also be used to protect the roof of the shelter from sun damage.
Ground sheet. This helps to keep your area nice and clean and tidy. You don't want a squelchy, muddy area!
Additional wall. This can be used as a windbreak if the weather is not so good, or extra shade if the sun is shining!
Frequently Asked Questions
Who Owns Zempire?
Zempire is a company set up by a New Zealand couple – Richard and Sophie Knauf.
The quality of the camping equipment that they provide has seen them become a global name in the camping industry.
New Zealand's many different types of terrain mean that they have created tents for all types. The mountains, beaches, rivers and forests of New Zealand have all influenced the design of these products.
What Makes Zempire Stand Out?
The design of their products are second to none. They have spent many years building and designing their products for easy use and comfort, as well as strength and durability!
Who Is The Zempire Aerobase Shelter Best For?
Honestly, everyone! This product can be used in many different ways for many different purposes.
It is fantastic for families who are out camping and want some extra living space in case the weather doesn't hold out.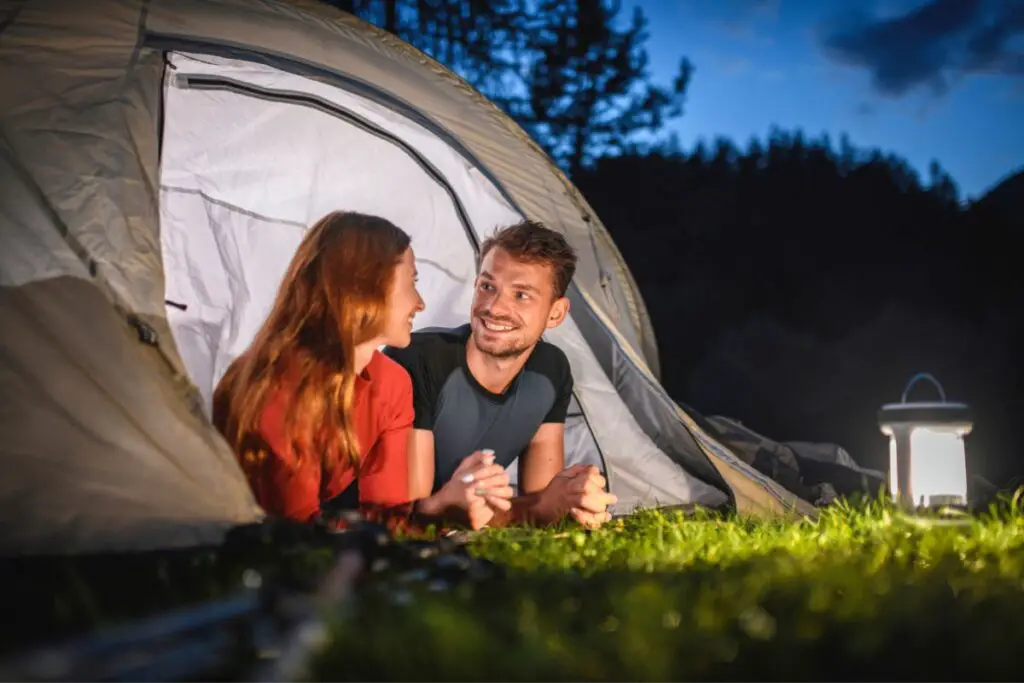 It is also great for those who want some temporary shelter in their garden for a party or a BBQ. It can be used in many different ways by many different people!
How Can I Protect My Product From The Rain?
This product is already very waterproof and great in the rain! If you would like to add some extra protection, you can use the Zempire roof cover to ensure that no rain leaks through if it is particularly heavy!
These tents are used in wet and windy conditions often and they rarely have any problems with their waterproof nature.
A quick look at Zempire Aerobase shelters:
Final Thoughts
I am struggling to find any flaws with this product. As with all Zempire products that I have had experience with, this one is an all-round winner.
It is durable, lightweight, easy to use, weather resistant and has a great layout perfect for many different situations!
The only (very pernickety) downside is that you are only provided with 4 sand pegs, but this really isn't reason enough not to buy this product!
Now you know everything there is to know about the Zempire Aerobase Shelter.
Whether you are looking to add a shelter to your Zempire Air Tent (Pro Series) or simply purchase a stand alone shelter, this product is a great choice for you! What are you waiting for?!