Whittier, California, a charming city located in Los Angeles County, offers a variety of scenic hiking trails for outdoor enthusiasts.
Known for being the home of Whittier College and its connection to the famous poet, John Greenleaf Whittier, the city embraces its rich history and natural beauty with open arms.
The combination of accessible outdoor activities and cultural gems makes Whittier an appealing destination for hikers of all skills levels and interests.
One of the most notable trails in Whittier is the Whittier Greenway Trail, a 4.5-mile commuter and recreational bikeway and pedestrian path.
Since its opening in 2009, this trail has garnered over a million visitors annually, providing locals and tourists with an avenue for outdoor recreation, fitness, and education.
The Whittier Greenway Trail has favorably impacted the community by encouraging active transportation and outdoor pursuits.
In addition to the popular Whittier Greenway Trail, the city boasts numerous other hiking trails to explore, such as Turnbull Canyon and Murphy Ranch Park.
Each offers unique experiences, from leisurely strolls to challenging climbs, while showcasing breathtaking views and the natural beauty of Whittier's surrounding landscapes.
With varied trail options available, Whittier is undeniably a hiker's paradise in Southern California.
General Information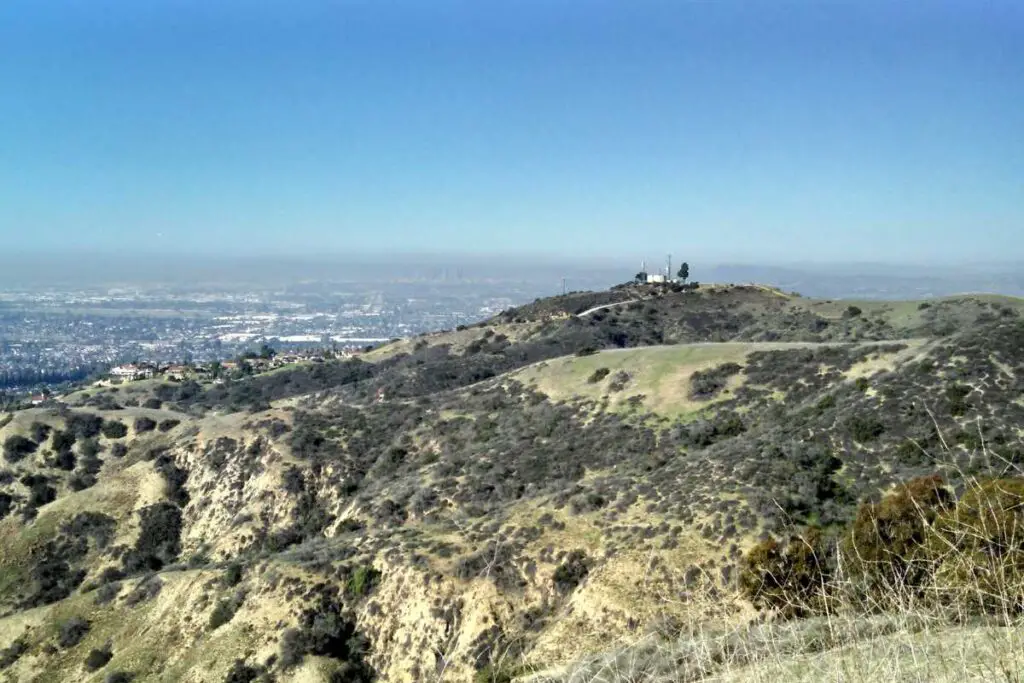 Whittier Greenway Trail is a versatile hiking path offering recreational opportunities for people with varying preferences and fitness levels.
Spanning over a distance of 4.5 miles, this trail enables activities such as hiking, running, walking, and biking, making it an ideal destination for enthusiasts seeking a good workout.
Nestled amidst picturesque mountains, the trail features a gentle elevation gain and meanders alongside a charming creek.
This makes the hike accessible and enjoyable for outdoor lovers, regardless of their hiking experience. The Whittier Greenway Trail can be explored year-round, allowing visitors to witness the beauty of the surroundings in different seasons.
The trail serves as a greenbelt, connecting residential, commercial, and industrial areas while promoting sustainable growth within the community.
Several stations are located along the path, providing resting spots and educational opportunities for users.
Over half a million trail enthusiasts enjoy Whittier Greenway Trail annually, showcasing its popularity and wide appeal.
In summary, the Whittier Greenway Trail caters to hikers, joggers, and bikers alike with its diverse landscape and easy accessibility.
It offers ample opportunities for fitness and recreation against the stunning backdrop of mountains and creeks, making it an essential attraction for outdoor enthusiasts.
Popular Whittier Hiking Trails
Turnbull Canyon
Turnbull Canyon is a well-known loop trail in Whittier, located within the Puente Hills Reserve.
This trail is popular among all levels of hikers and is particularly enjoyable during cooler months when temperatures are more comfortable.
Hikers can expect encounters with squirrels and birds while traversing the 4-mile loop.
Sycamore Canyon Trail
The Sycamore Canyon Trail is part of Puente Hills Preserve and spans 3.3 miles with a 311 ft elevation gain.
This trail offers a moderate hike through sycamore trees with scattered switchbacks and hills where hikers can pause for a short break. Dogs are not allowed on the Sycamore Canyon Trail.
Rattlesnake Ridge
The Rattlesnake Ridge trail sees an ascent to Rattlesnake Ridge West Trail with a 1,309 ft elevation gain.
This trail can be challenging and may have encounters with rattlesnakes along the way. Hikers should always stay aware and follow safety recommendations for handling any sightings.
Skyline Drive Trail
Skyline Drive Trail is another popular hiking trail in Whittier that treats hikers to breathtaking views as they make their way along the trail.
The trail features beautiful landscapes, including rolling hills and scenic vistas, making it an excellent choice for hikers seeking an exhilarating trek.
Ahwingna and Native Oak Loop Trail
Ahwingna and Native Oak Loop Trail is a trail popular for its variety of plant and wildlife.
The trail meanders through native oak woodlands and offers hikers a chance to spot various bird species and other local wildlife.
The trail can be enjoyed year-round, with spring and fall seasons being particularly colorful and rewarding.
Worsham Canyon Trail
Lastly, the Worsham Canyon Trail is part of the Arroyo Pescadero and boasts a 1,528 ft ascent as it takes hikers through Worsham Canyon.
This trail is suitable for experienced hikers and mountain bikers alike, offering an invigorating experience for those looking to tackle a more challenging route.
As with other trails in the area, hikers can expect an encounter with diverse flora and fauna during their adventure.
Family-Friendly Features
Whittier, CA is a great destination for families looking to explore nature and enjoy outdoor activities. In the hills of Whittier, there are several family-friendly trails and parks on offer.
One prominent aspect of these trails is the paved, stroller-friendly paths, allowing parents to bring along even the youngest family members with ease.
Many of the trails in Whittier, such as Hellman Park Trail and Ascot Hills Park, offer plenty of shade, making them perfect for family outings on sunny days.
Along these trails, families will encounter well-maintained benches and picnic tables for rest stops and relaxation. These amenities make the hikes more enjoyable for both kids and adults.
Nature enthusiasts will be glad to know that these trails boast an abundance of wildflowers during the blooming season, adding vibrant colors and beauty to the landscape.
Whittier trails and parks prioritize kid-friendly features to ensure that families have a memorable experience. Hellman Park and Palm Park, for instance, have accessible restrooms near the trailheads, offering convenience and comfort for all visitors.
The locations of the trails in Whittier are easy to find, with clear signage and access points from popular streets such as Pioneer Blvd and Calmada Ave.
These trails and parks create a safe environment for families to bond, exercise, and spend quality time in nature while exploring the natural beauty of Whittier.
Safety and Other Considerations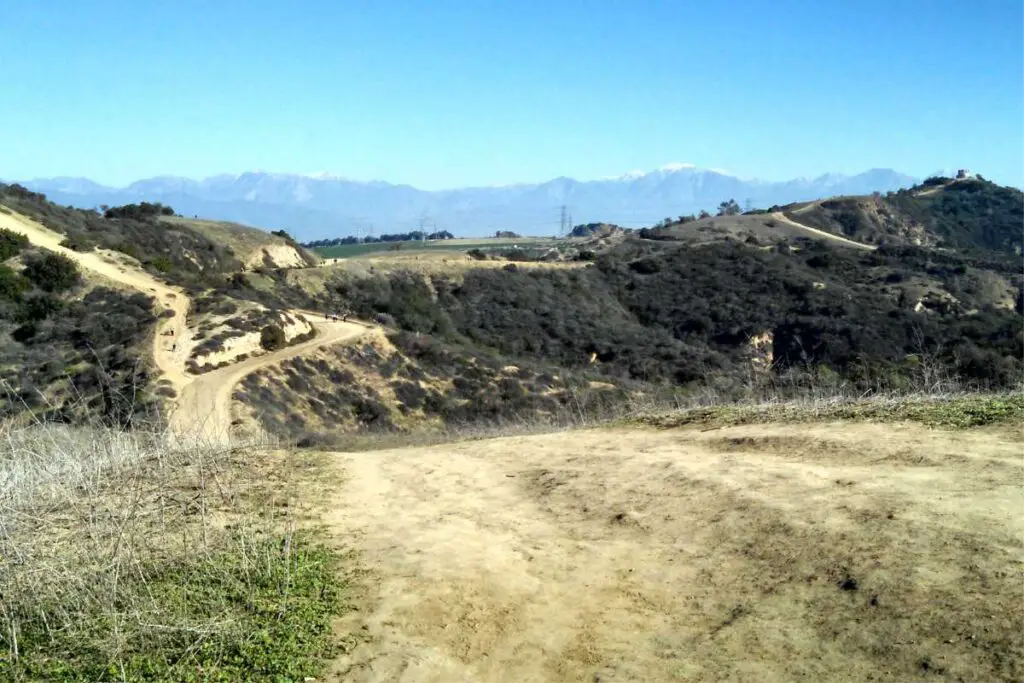 When planning a hike at Whittier trails, it's essential to prioritize safety and respect the experience of other trail users.
Before you set out, consult a park ranger for information on trail conditions and potential hazards.
Bring snacks and extra water to prevent dehydration, especially in dry or cooler months.
Staying on the designated trail is crucial to both protecting the landscape and ensuring your safety. This also ensures that you do not disturb the natural habitat, which includes native plants and wildlife, such as Ascot Hills' unique wind sculptures.
Make sure to check a map or GPS regularly to stay on the correct path and wait for others at trail intersections.
Whittier trails can get crowded during the popular sunrise and sunset hours, so be mindful of your surroundings and share the trail with runners, walkers, and other trail users.
It's important to maintain a steady pace, and always yield to those traveling uphill. Be sure to communicate with other hikers when passing to avoid accidental collisions.
Many Whittier hiking trails welcome dogs, but it's essential to adhere to local regulations and keep your furry friend on a leash, maintaining control at all times.
Make sure to clean up after your dog and dispose of waste properly, ensuring a clean environment for all trail users.
By taking these safety precautions and remaining considerate towards fellow trail users, everyone can enjoy Whittier's stunning scenery and natural beauty.
Read next – Best Hiking Dogs
Nearby Outdoor Activities
Whittier and its surrounding areas offer a variety of outdoor activities for nature enthusiasts.
Among the popular hiking trails, Hellman Park Trail stands out as a local favorite. This moderate difficulty trail provides a great workout, meandering through beautiful landscapes with rewarding city views from the top.
For those who enjoy camping, numerous options are available within driving distance of Whittier. Several campgrounds within nearby state parks and national forests provide a perfect spot for an overnight stay.
These camping opportunities allow you to truly immerse yourself in nature, appreciating local flora and fauna while disconnecting from the hustle and bustle of daily life.
If you're a fan of sunset hikes, consider exploring one of the many trails in Whittier during the golden hour. With the picturesque San Gabriel Mountains as a backdrop, witnessing the sunset while hiking in this area is a breathtaking experience. It offers stunning views and the opportunity to capture beautiful photographs.
In addition to hiking, Whittier's trails also cater to mountain bikers and trail runners.
The diverse terrain provides a challenging workout for those seeking more intense outdoor experiences, while the well-maintained paths ensure a safe and enjoyable time for all skill levels.
In summary, the Whittier region offers ample outdoor activities, from hiking at Hellman Park Trail to camping in nearby parks, and even taking in a stunning sunset hike.
With a rich natural landscape to explore and numerous ways to engage with it, there's something for everyone to enjoy.
Frequently Asked Questions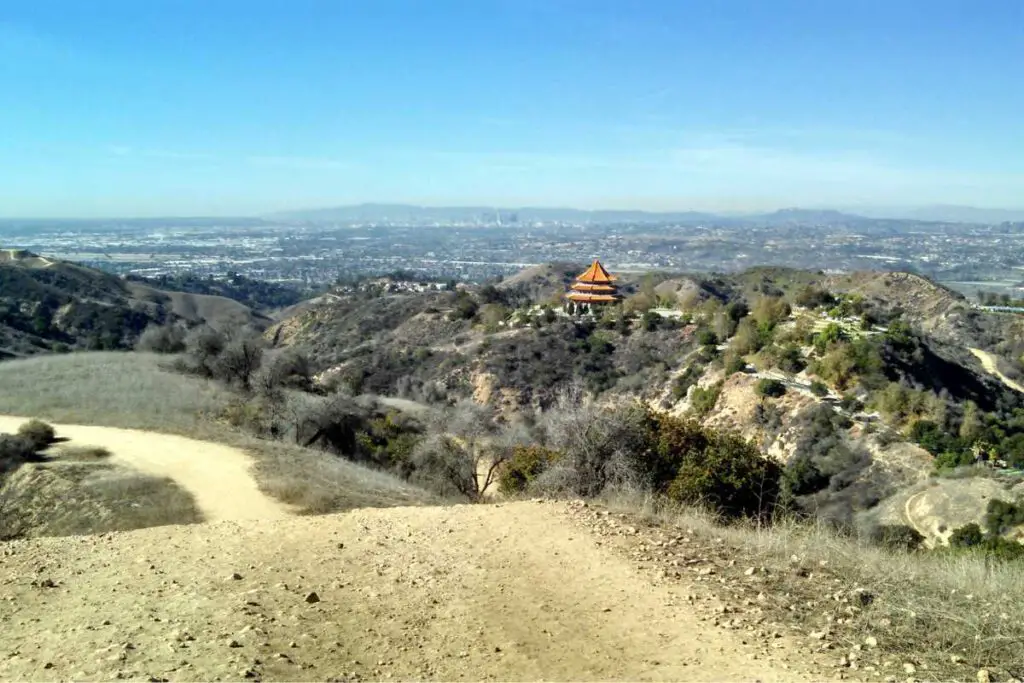 Is there parking available for Whittier hike trails?
Yes, there is parking available for Whittier hike trails. However, parking availability may vary depending on the specific trailhead. It is recommended to check the trailhead information before your visit to ensure that there is a designated parking area.
Where can I find Whittier hike trail maps?
Whittier hike trail maps can be found on various websites such as AllTrails and Yelp. These websites offer detailed trail maps, directions, photos, and reviews from other hikers. Additionally, local outdoor stores and visitor centers may have printed trail maps available.
What can I expect to see on the Whittier Greenway Trail?
The Whittier Greenway Trail is a popular urban trail that offers a pleasant, landscaped route for walking, jogging, and biking. Along the way, you can expect to see various plants, trees, and possibly some local wildlife. The trail also features public art installations, informational signage, and access to multiple parks and recreational facilities.
Does Whittier hiking trail have a waterfall?
Some Whittier hiking trails may feature waterfalls, especially during the rainy season or after significant precipitation. It is best to research individual trails to determine if they have notable water features, as not all trails may have waterfalls.
What are the best hikes in Whittier, Alaska?
Whittier, Alaska offers several beautiful hikes for different ability levels. Some popular hikes include the Portage Pass Trail, which leads to the scenic Portage Glacier, and the Horsetail Falls Trail, offering stunning views of a waterfall and surrounding mountains. Research online or consult local trail guides to find the best hike suited to your preferences and skill level.
How long is the Turnbull Canyon Trail?
The Turnbull Canyon Trail in Whittier, California, is approximately 4.0 miles long round trip. This moderately difficult hike offers panoramic views of the surrounding area and a mix of both steep and gradual inclines. Remember to bring plenty of water and wear appropriate footwear for this trail.