The Rob Roy hike in Scotland is one of the best hiking destinations in the country for hikers, but where is it exactly, how did it get its name, and how can you walk it?
Everything you need to know about the Rob Roy Way is here in this article, so keep reading below!
Let's start with some background information…
Who Was Rob Roy Macgregor?
For generations, the Trossachs, a Scottish area on the east side of Ben Lomond, was plagued by 'Wild MacGregors,' the notorious cattle rustlers and bandits.
Rob Roy rose to prominence as Scotland's greatest and most renowned outlaw by chance, and his surname was none other than MacGregor.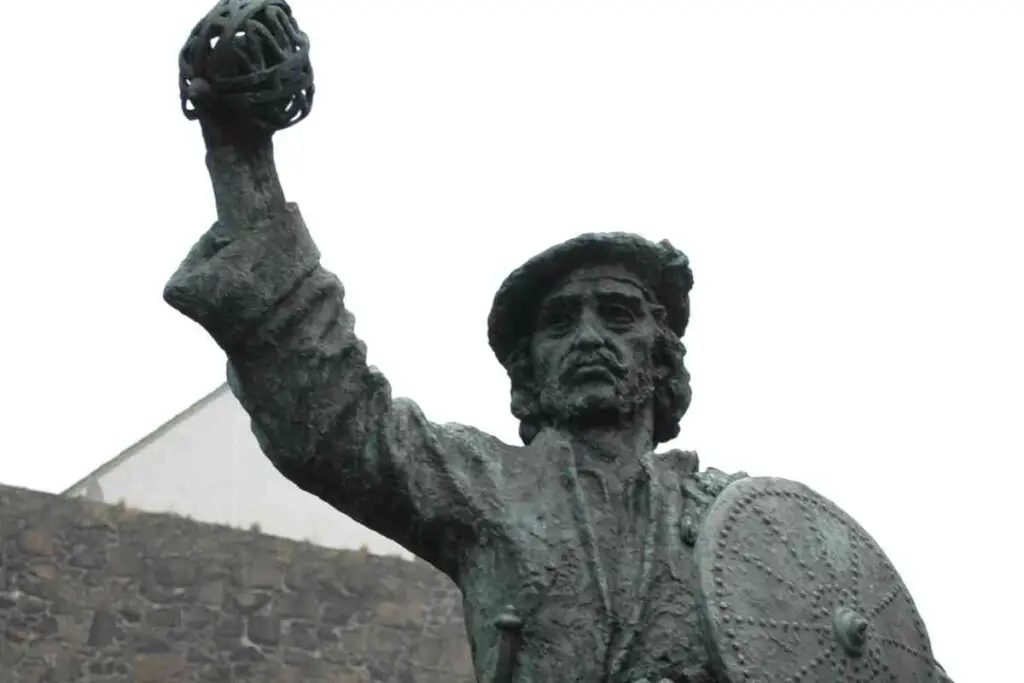 As a fun fact, Roy is an Anglicization of the Gaelic word 'ruadh,' which also means "red," so Rob Roy was also practically "Red Rob," which referred to that mop of red curls he had on his head.
The Wild MacGregors made their living by 'cattle lifting,' or obtaining money from community members in return for safeguarding them from looters.
Rob Roy MacGregor had created a thriving criminal "enterprise" in the early 1700s, asking farmers an average of 5% of their yearly rent to protect their cattle.
After rises and falls in the market and his businesses, he stole cattle from earlier benefactors of his, with the Duke of Montrose being one the most important ones.
The Duke was furious, and even more so since his arch nemesis, the Duke of Argyll was continuing to support Rob Roy and offering him shelter in Glenshira, near Inverary.
What he then did was exact his vengeance by seizing Rob Roy's home and ditching his wife and 4 children in the dead of winter.
Rob Roy was arrested on charges of fraudulent bankruptcy and high treason and after escaping, most likely thanks to the Duke of Argyll, he was inevitably apprehended and incarcerated again.
On the verge of being transferred to Barbados in 1727, he was pardoned by King George I and realized that his outlaw days were over. From that time until his death, he lived among other civilians without causing any trouble.
Despite all these actions, Rob Roy was also a supporter of the poor and is nowadays a folk hero of Scotland.
Where Is Rob Roy Macgregor Buried And How Did He Die?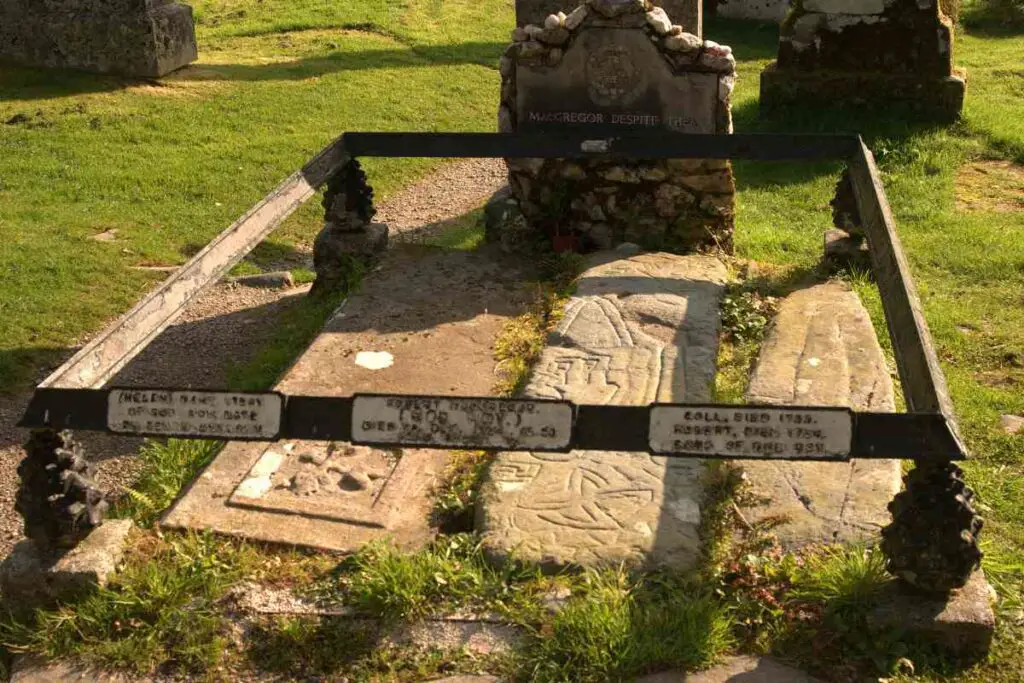 In 1734, Rob Roy MacGregor passed away peacefully in his own bed at Balquidder. Rob Roy is buried not far from the trail.
There are many places in the Scottish Highlands that are connected to Rob Roy, and one of them would be his grave in Balquhidder Kirkyard.
As a mark of respect, a long-distance trail carries his name three hundred years later which is none other than the Rob Roy Hike you are here for!
Rob Roy Way Hike
Why Is This Path Named After Rob Roy?
The Rob Roy Way is named as such because it takes you through rural areas the great Rob Roy was familiar with and had traveled through quite often.
The trail goes through areas in which Rob Roy was active, most notably Aberfoyle and Killin.
It also follows several of the pathways and routes that Rob Roy went through, and the hike provides a good sense of the area where he operated, fought, and resided.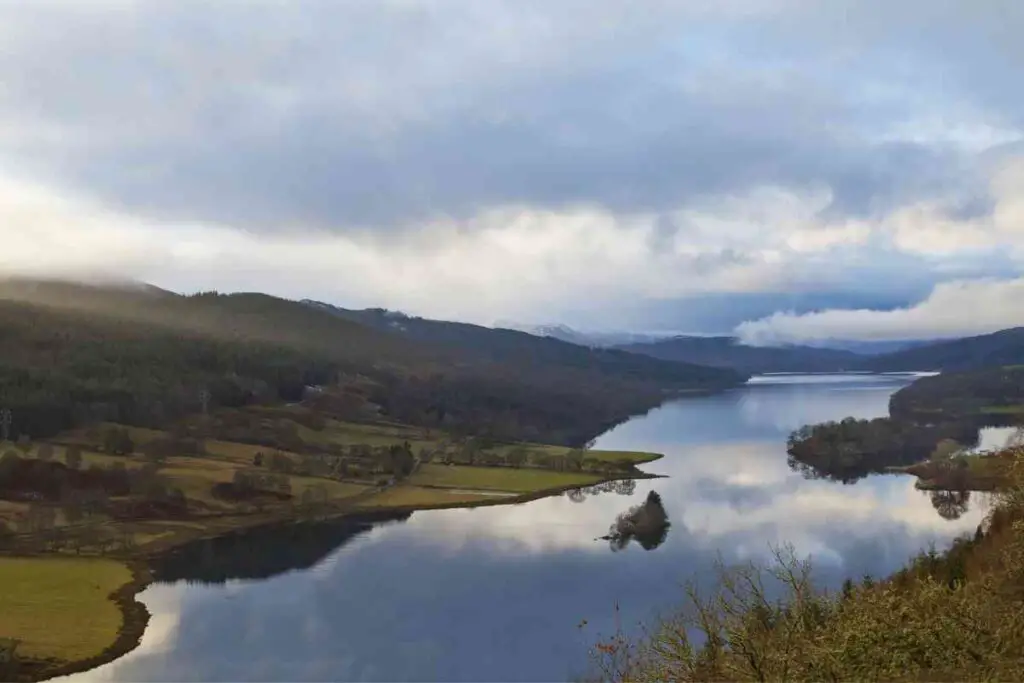 The history enthusiasts will also have a great time hiking the Rob Roy Way as it is full of historical landmarks you can stop and explore, such as Roman outposts and crossings, crannogs (residences built on wetlands), and prehistoric standing stones, independent or in circle, as well as watchtowers.
As you walk the path, you will also get the chance to see military bridges and roadways constructed by English army units during the Jacobite rising of 1745, as well as sites of clan spats and folk tales about Rob Roy's exploits.
How Long Is The Rob Roy Way?
The Rob Roy Way is among Scotland's Great Trails, stretching 127 kilometers (79 miles). It is thus a long-distance trail found, in particular, in Scotland's Highlands.
This path connects Drymen to Pitlochry in Perthshire as it passes through the Scottish Lowlands and Highlands.
When Did The Rob Roy Way Open?
The Rob Roy Way was introduced to people in 2002.
Crossing the Highland Boundary Fault, a geomorphological division in which the Highlands and Lowlands meet, this trail is a destination most hikers have on their wishlists.
Where Does The Rob Roy Way Begin And Finish?
The Rob Roy Way begins in the quaint village of Drymen, located just outside of Glasgow, with its finishing point being the bustling tourist destination that is Pitlochry, in Perthshire.
What Is The Rob Roy Way Like?
The Rob Roy way is a lovely trail that offers some of the best and most scenic tours across Scotland.
The path winds through the Trossachs woods, narrow valleys, streams, and gorgeous, crystal-clear lake waters.
It also follows narrow pathways and short streets through thick forests, passing by the stunning Lakes of Loch Venachar, Loch Lubnaig, and Loch Verdien.
A steep ascent also takes you high into the hilly terrains above Lough Tay, before ridges with amazing scenery lead you to a final stretch next to a river and past the moorlands to Pitlochry.
As you hike on this path, you can take in the diverse views of the Scottish Highlands' majestic highs, the greatest of which is Ben Lawers.
Alternatively, the route takes peaceful picturesque pathways and roads through the Scottish rural areas, in which time appears to have stopped.
How Difficult Is The Rob Roy Way?
The trail features a diverse range of scenery and terrains, which would include tarred roadways, and forestry paths, but also rockier trails, and when mountain biking along these rockier single-lane trails, extreme caution is advised.
Beyond Killin, the pathways are not that evident, so it is important to pay attention to any path markings that are put in place along the way.
The Rob Roy Way can be typically completed in 5 to 7 days, which makes it one of moderate difficulty, but, like we always say, that would depend on your physical conditioning and fitness level.
Moreover, another difficulty in terms of awareness and vigilance is this trail's motorway segments and crossing points, since they might be fast-flowing.
Rob Roy Way Itinerary
The Rob Roy Way is split into seven stages that begin in Drymen and end in Pitlochry.
Stage 1: Aberfoyle To Drymen
The path on the first day winds through the woods and shortly traverses the West Highland Way and has you walking along the beautiful Muir Park Reservoir, which is overtaken by expansive grasslands.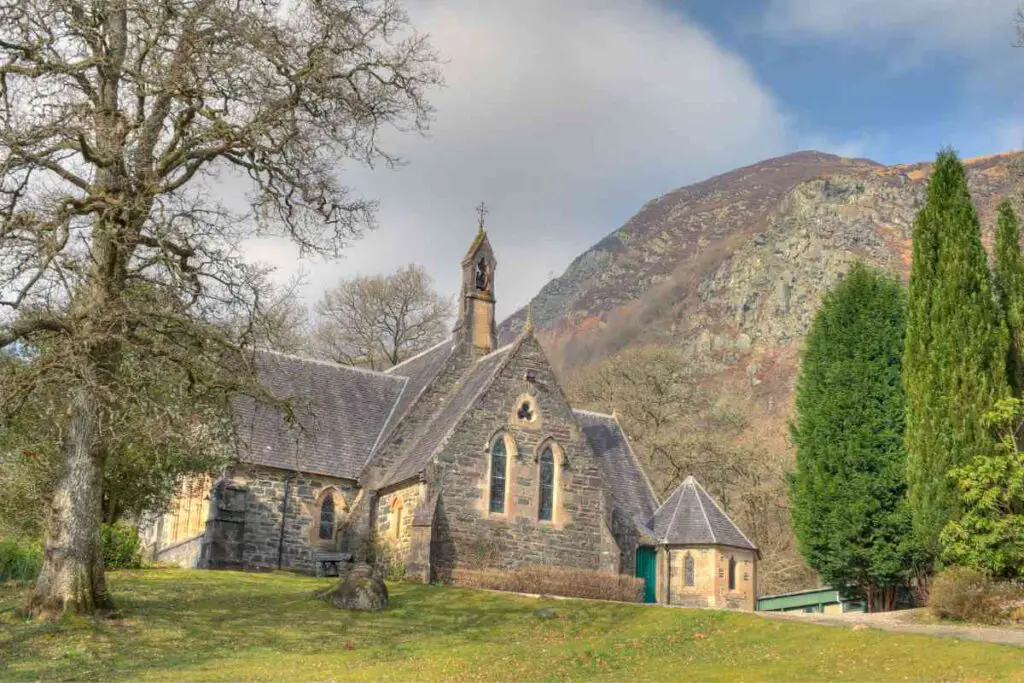 The route keeps going through the vast Loch Ard Forest, itself with unexpected stunning viewpoints, to High Corrie as well as the Corrie Viaduct.
Finally, you will have reached the remains of Kirkton Church via Clashmore Cottage after 18 kilometers of hiking.
Stage 2: Callander To Aberfoyle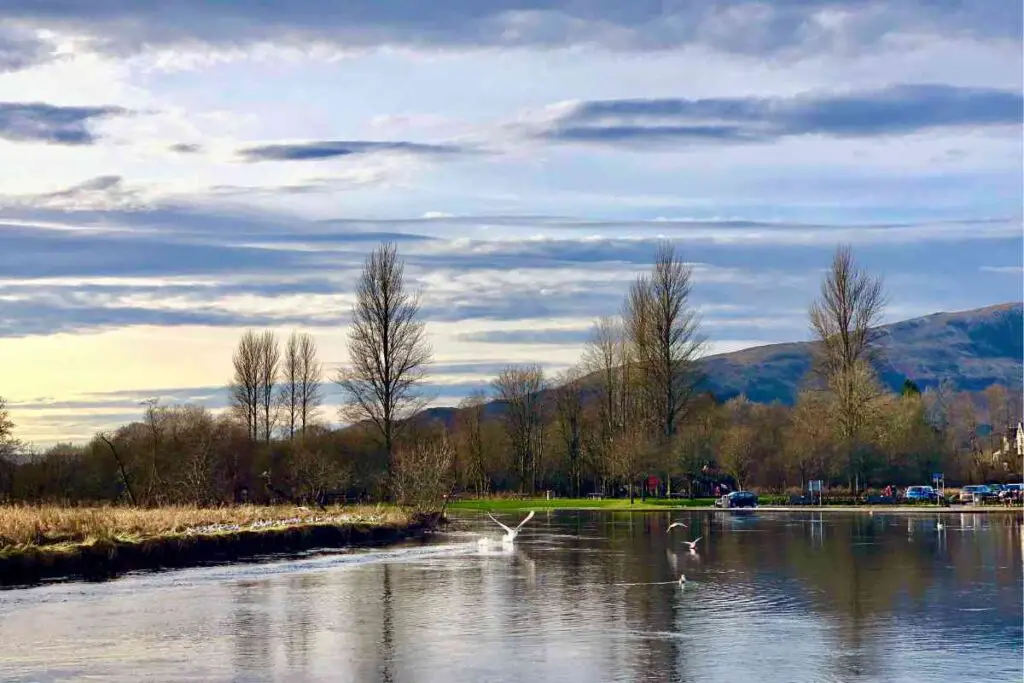 The second day will have you hiking in the woods and leading east to the Mentheit Hills. This route is an uphill one, providing amazing views of the Stuc Odhar in addition to the Ben Lei highs.
You'll also get to see Loch Venachar before you start descending to the lake's banks to then go through the forest of Coihallan Woods to Callander, with a total of 15 kilometers walked by the end of the day.
Stage 3: Callander To Strathyre
On the third day with 14 kilometers of walk ahead of you, you will see one of those old Roman forts we previously mentioned, before getting to the railroad line on the south side of the River Teith.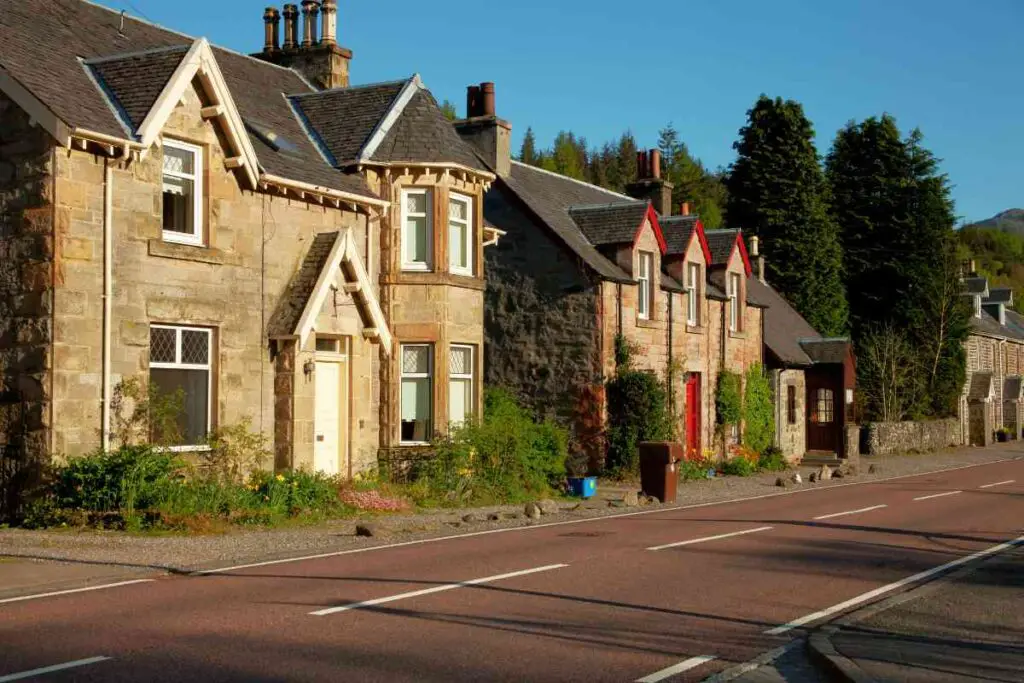 Next up you'll see and walk through some seemingly endless grasslands to the southern shores of Loch Lubnaig before starting your way up again to enjoy an uphill and fantastic scenery that includes the beauties of Glen Ample, in addition to the Pass of Leny.
Stage 4: Killin To Strathyre
On the fourth day of your hike, you will move ahead by traversing the Balvag River and then walking into the woods, after which you will cross the Kendrum Burn and proceed to Lochearnhead.
The trail will have a slight ascent, providing spectacular views of Loch Tay, and Ben Lawers, but brace yourselves as this day covers 20 kilometers of moderate difficulty before you've finally reached Killin.
Stage 5: Killin To Ardtalnaig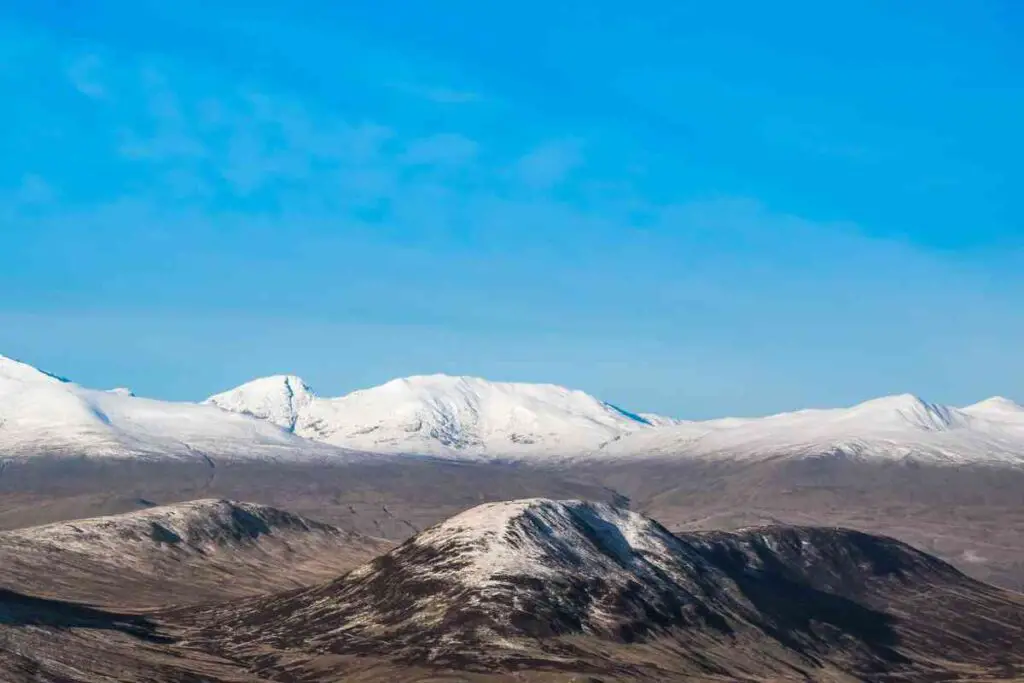 The fifth day of your hike will start with an ascent through the woods, in which you'll discover the tiny Lochan Breachlaich reservoir, as well as embrace the stunning views of Loch Tay at the top of the mountain of Ben Lawers behind.
19 kilometers and some muddy areas throughout this hike and you are closer to your finishing point!
Stage 6: Ardtalnaig To Aberfeldy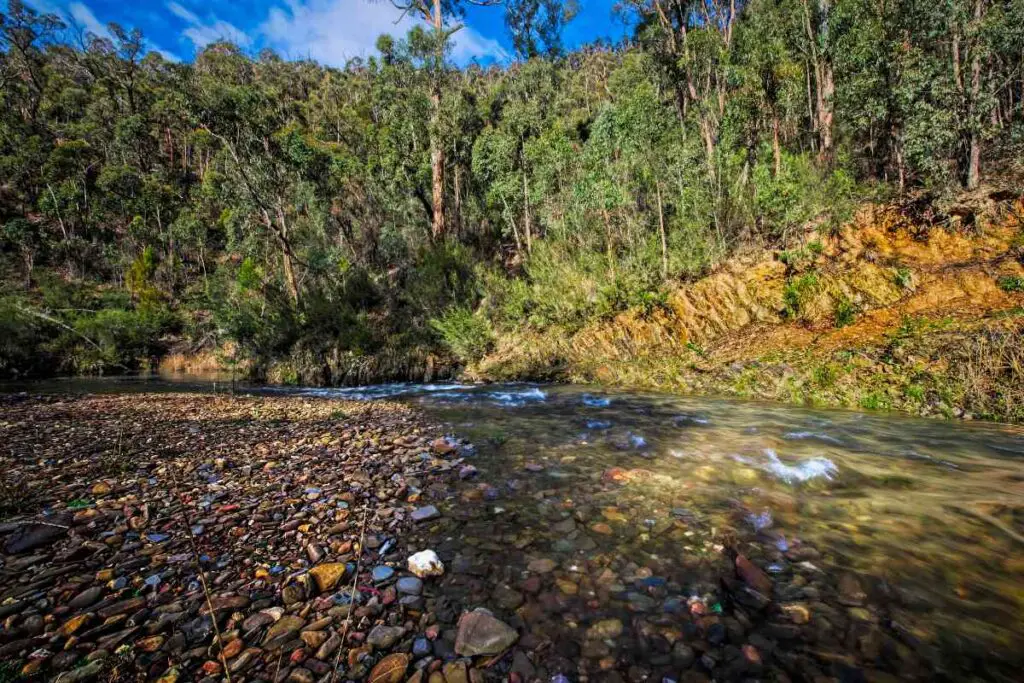 On your penultimate day of hiking the Rob Roy Way, you will walk along the banks of Loch Tay and enjoy the view of the Acharn Falls.
Your journey will continue on Queen's Drive, providing excellent views of Ben Lawers, Meal Garbh, and Meal Geigh.
With a final walk at Kenmore, which is located next to Lach Tay and is home to Taymouth Castle, you will end your 23-kilometer walk for the last stop before the last day of your trip.
Stage 7: Aberfeldy To Pitlochry
You begin by following a heavily forested trail along the Tay River that will get you to Garandfully and across the river to Strathtay.
You will then walk on the Dunfallandy Hills and into the woods, passing by a landmark stone circle, and then descend to River Tummel before ending in Pitlochry, with 15 kilometers covered and your final destination reached.
Rob Roy Way Route Map
There are several maps online for the Rob Roy Way, with this one being a great example of them.
Rob Roy Way Accommodation
All along the trail, there are several accommodation options you can choose from, depending on your travel style and budget.
From hotels and hostels to B&Bs, here is a complete list of accommodations across the Roby Roy Way.
Rob Roy Way Camping
If you want to experience life in the wild and prefer camping to staying in paid accommodations across the path, you can certainly do it if the weather allows it.
However, do keep in mind that wild camping in areas of the Loch Lomond and Trossachs National Park might necessitate a prepaid permit, so make sure to check ahead of time in case you plan on camping during your hiking trip.
Therefore, it is not only the weather you need to ask!
When Is The Best Time To Walk The Rob Roy Way?
Regarding the best time of year to walk the Rob Roy Way, the climate is fairly consistent. This can be viewed as an asset or a drawback, as it does not mean that the weather is great. Quite the opposite.
Highlands are one of those areas where the weather is constantly bad, not because it's always cold but because it can go from windy to rainy and then to sunny in less than 24 hours!
Nevertheless, we suggest completing this trip anytime between March and October, but July and August are those two months when you might get away with it not raining.
On the other hand, autumn has always been one of the most ideal periods to hike the trail because the diverse mishmash of dense forest areas transforms the trail into a fairytale where red and gold leaves hang on the trees before slowly covering your path with their vibrant, earthy colors.
Hearing that crunch of the fallen leaves and smelling that morning dew is enough of an incentive to get to the very end of the Rob Roy Way!
Finally, May and June have similar temperatures and weather conditions to those in July and August, and way fewer mosquitoes, so if you are planning on camping too, you might want to choose this period.
The Bottom Line
Hiking the Rob Roy Way is a wonderful way to explore the Scottish Highlands and explore the life of a folk hero like Rob Roy MacGregor in the most authentic way you can!