Some of the most outstanding trails with breathtaking scenery are located in Western North Carolina.
Therefore, this guide aims to inform you all about them, as well as everything you need to know to have a successful and fun overnight hike in the Tar Heel State.
If you are planning on visiting North Carolina on your next vacation, then this guide will be the perfect source of information for all you North Carolina hiking enthusiasts.
Overnight Hiking Trails In North Carolina
Every year, people from all around the world visit North Carolina to break the fresh mountain air, bring them back down to earth, and immerse themselves in wildlife and nature.
Below, you will find some overnight hiking trails near Western North Carolina that we think you'll like! 
Appalachian Trail
Expanding the distance from Georgia to Maine, every year; thousands of hikers try to attempt the full stretch on the Appalachian Trail.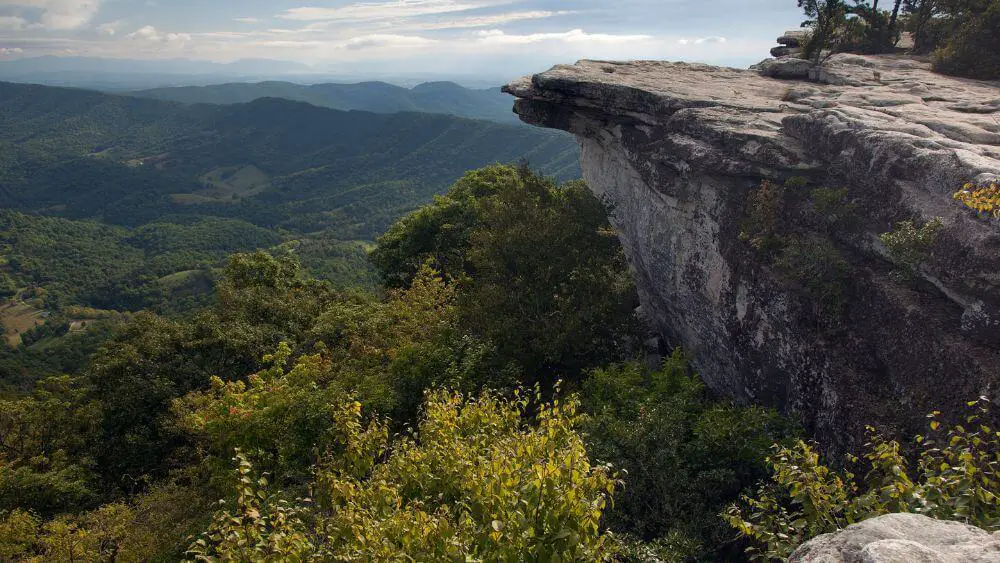 However, you don't have to hike the full length if you don't want to!
A popular choice is to section hike. Section hiking enables you to view some of the waterfalls and 360-degree views this hike has to offer – without having to spend five to six months completing the entirety of the trail.
Therefore, it is recommended to research which trail section will be best for you; whether this is distance or difficulty.
Blue Ridge Parkway
Throughout the length of this famous Blue Ridge Parkway trail, there are many places where you can camp for the night during your overnight hiking trip.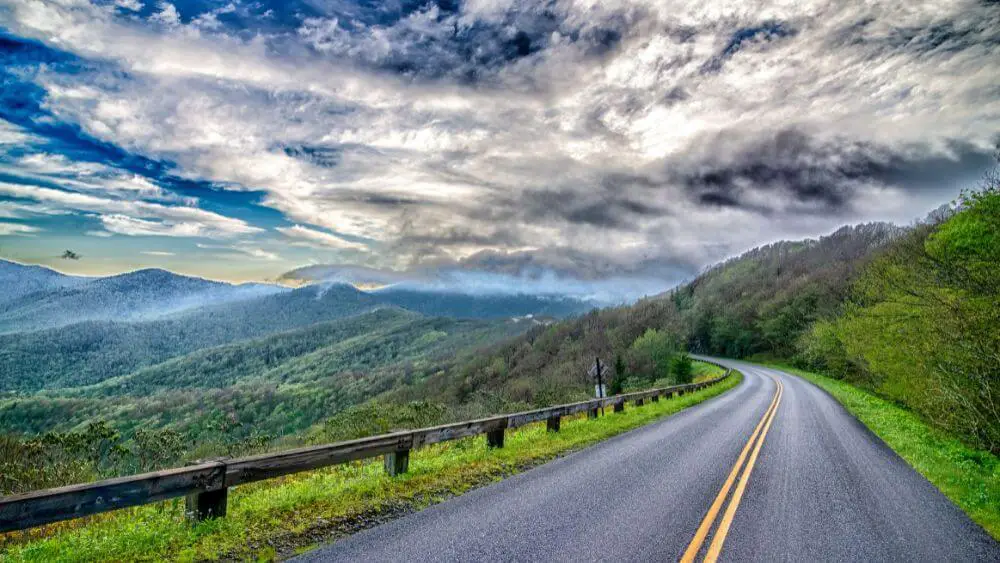 Offering some of the best view East of the Mississippi River; this isn't a trail to miss. While this trail offers some easy hikes for beginners and families, it also offers much harder ones.
Therefore, you can easily find a trail that matches both your experience and requirements. Some trails include the Black Balsam Knob or the Art Loeb Trail. 
What Is An Overnight Trek?
There is nothing like fully immersing yourself in nature by sleeping outdoors. In the comfort of your tent, you can wake up to the most breathtaking of views that are situated right on your doorstep.
Occasionally, the superior landscapes are only accessible when you put the effort in, whether this is through overnight hiking or backpacking.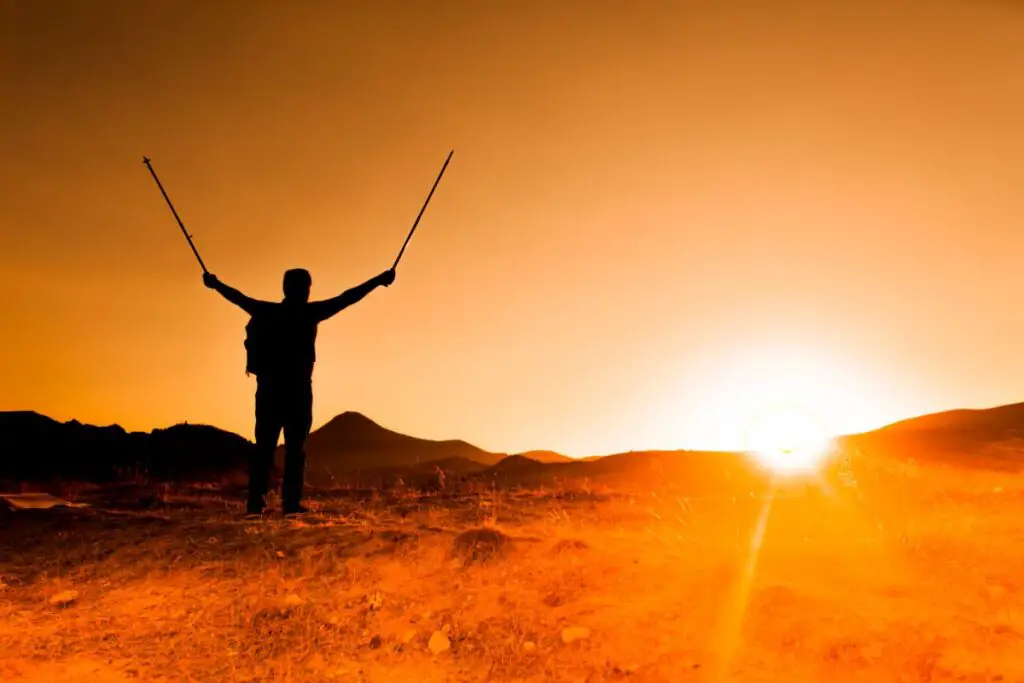 As a result, day hikes don't require nearly as much effort as overnight hiking; things such as organizing and planning require a lot of time.
However, don't worry! Once you reach the end of this guide, you'll be ready to tackle whatever North Carolina has to offer! 
However, you may still be wondering; what does overnight trekking mean exactly? Well, when you backpack you are carrying everything you could possibly need with you.
When hiking, some things to keep in mind are:
Where you are travelling and how long it will take to get there – Establishing this will provide you with an idea of what to pack and the general weight of it.
The amount of people in your group – Working out how many people are travelling and packing for this size will help you determine how much stuff to bring; for instance, food.
Bring the essentials – As you will be already carrying everything for your trip, it's best to only bring what you need.
What Do I Need For An Overnight Hike?
Below, you will find some essentials of what to include in your backpacking trip. Within this guide, we'll provide some tips and tricks to make sure you have everything you need. 
These include:
Backpack
Hammock or tent
Boots
Hiking poles
What Should I Eat On An Overnight Hike?
 When overnight hiking it is extremely important to make sure you're eating enough foods to sustain your adventure. Typically, you should be consuming at least 2,500 to 4,500 calories per day per person.
Likewise, it's important to make sure you don't bring too much food – preparing your meals will help prevent this.
Essentially, you don't want to bring any unnecessary food that isn't going to weigh you down but could potentially go to waste. Therefore, a good rule of thumb is to bring food you know you'll eat and like. 
What Is Considered A Long-Day Hike?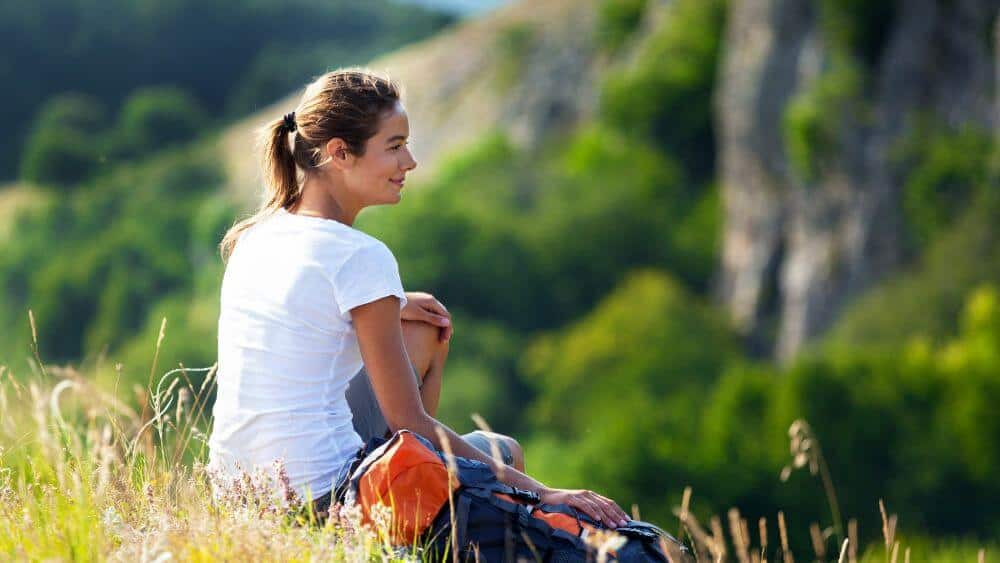 What one person considers as a long-day hike can be different to the next person. This is all dependent on hiking experience levels.
For instance, if you're a professional hiker, you may consider a 20-mile hike in one day easy. On the other hand, if you're a beginner with zero hiking experience, then you may only be able to walk 10, or even less, miles per day, and this is ok, too.
The important thing is to not overwork yourself and only hike what you're comfortable with. The last thing you want is strain or injury from over-excursion.
Another thing to consider is that no two hiking trails are the same. The terrain found on one trail could be rugged, full of inclines, and rocky, while another trail may be downhill and a lot smoother; as a result, the smoother trail would be easier and quicker to accomplish.
Therefore, it's a good idea to research and find information about the trail you're hiking to prevent any unexpected surprises. 
Read next – Best Hiking in Highlands NC
Final Thoughts
Overnight hiking is the perfect experience to fully immerse yourself in nature and wildlife.
Sometimes, the best landscapes and views are only available when you put in the extra work; however, the end results will be worth it.
Hopefully, this guide has informed you on everything you need to know about overnight hiking and the best locations in North Carolina.