Are you searching for beautiful hiking trails in Louisiana?
Then you've landed on the right post!
The list we have for you below has some great options you can add to your bucket list for the next time you go hiking in Louisiana, so continue reading to learn about the best hiking trails in the state.
1. Lake Chicot Loop Trail
This trail can be found in Chicot State Park, and it swirls around a large lake for nearly 19.2 miles.
If you wish to explore this trail in two days, to relax and enjoy soaking up the splendor of the lake with some boats that are available to rent onsite, you can camp somewhere along the way.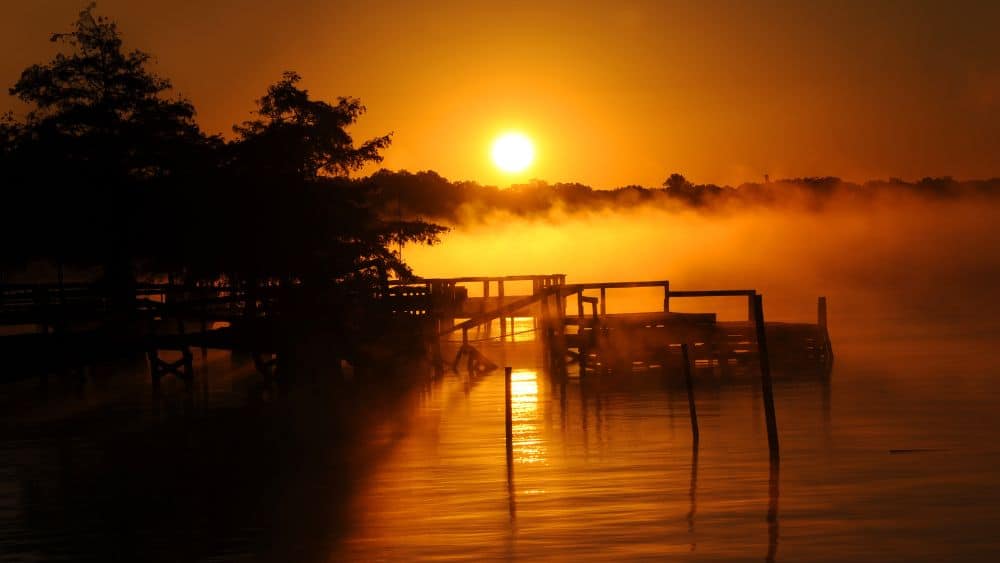 There are also many shallow root hardwood woodlands, with breathtaking submerged cypress trees, as well as a variety of Louisiana biodiversity.
Several bird species, including owls, can be observed along the path, and the lake itself tends to attract flying animals, fish, as well as reptiles.
2. Wild Azalea Trail
This trek is nearly 31 miles long and is situated somewhere below Alexandria in the rural town of Woodworth.
This wooded getaway, marked as a National Recreation Trail because of its exceptional scenery qualities, is only accessible by foot.
But do not be concerned; it is not necessary to hike the whole of it and spend 16 hours there at once.
As you walk the trail, you will come across many camping areas with water and temporary dwellings.
Moreover, State Highway 488 crosses right in the heart of the path, offering a convenient exit for day walkers.
This trail's visitors speak highly of the stunning wildflowers, the outstanding preservation, and the various distances available.
3. Barred Owl Trek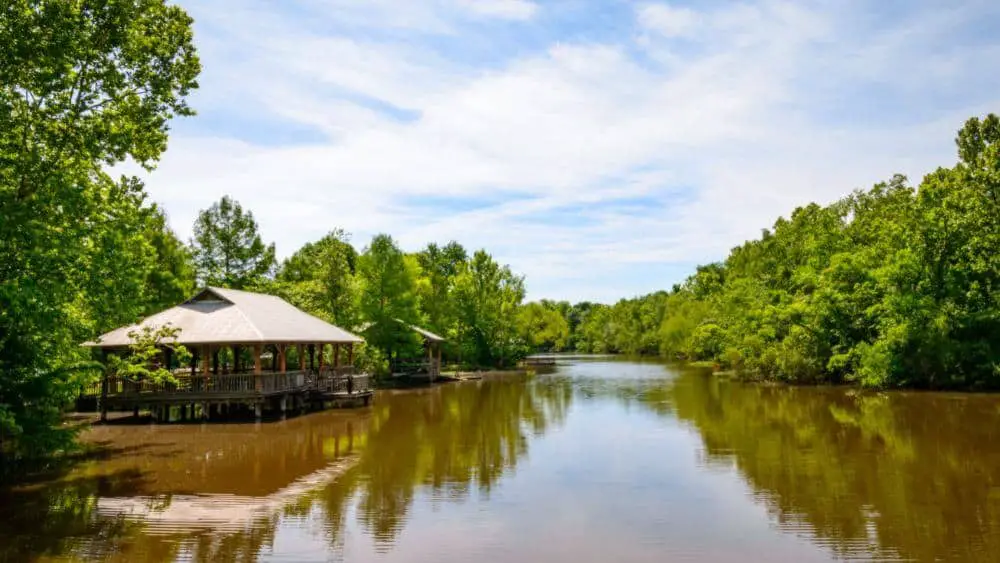 The Barred Owl Trek is 3.3 miles long, which makes it the longest one in Lake Fausse Pointe State Park.
Guests will find a variety of herbaceous zones in the bottomland swamp as well as stunning views at Lake Fausse Pointe.
Numerous areas of the path may be slightly damp due to their low-lying location. To compensate for that, the park has built bridges all along the park's lowest points, along with a bridge that is 525 feet long and is located in a cypress swamp!
In the same park, visitors will also find an Armadillo Ridge Trail and a 1.6-mile Cardinal Ridge Trail.
If you want to explore all of them, there are paddle boats and camping sites for backpackers.
4. Fountainebleau State Park
The Fountainebleau State Park has a hiking path that is almost 5 miles long and which goes through the woodland, while it also has another route through the swamps that is significantly shorter.
If you have time, you should explore them both as they are equally worth it.
No matter which trail you choose between the two, upon completion of the hiking experience, you can relax on the beach as both these paths border Lake Pontchartrain.
5. Couturie Forest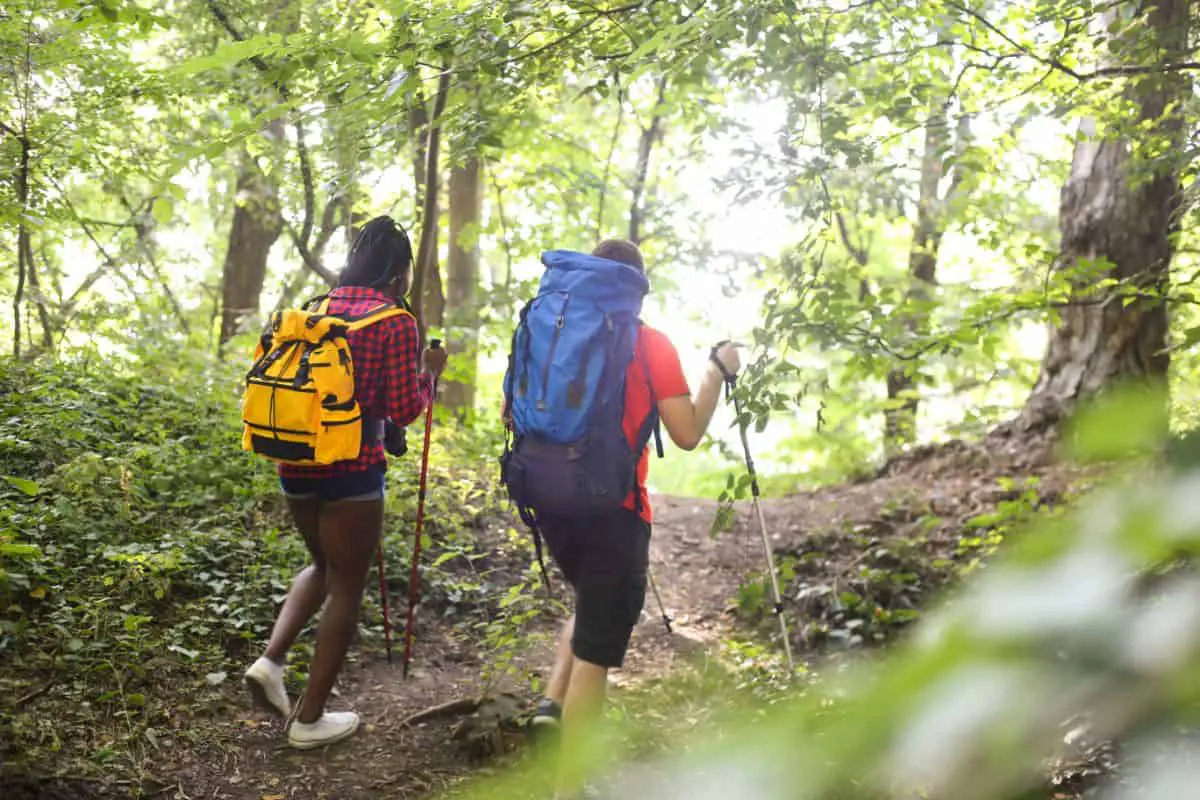 This trail is located inside the city and is dubbed "the natural retreat in the center of Louisiana."
The woodland is hosting eight different ecosystems as well as New Orleans' highest natural point of altitude, Laborde Mountain, which stands 43 feet above the ocean.
It is situated just off Harrison Avenue in New Orleans City Park and was designed as a haven for native animals, grasslands, and harmony.
The majority of the trek winds through wooded areas with gorgeous oak trees, palmettos, and other greenery marked by signage all along.
Markings also indicate the different wildlife populations in the region, like the aquatic and bird communities.
Among the best views you can get here is by looking across the body of water to Scout Island where the woods join to create over 60 acres of stillness.
6. Backbone Trail
This trail can be found in central Louisiana's Kisatchie National Forest. It is a rigorous stroll through the forest, and a long, 7.6-mile experience.
However, several people suggest leaving the car at the Caroline Dormon Trailhead and walking up 2.5 miles to the Backbone Trail for quick car access since that is the finishing point of the trail.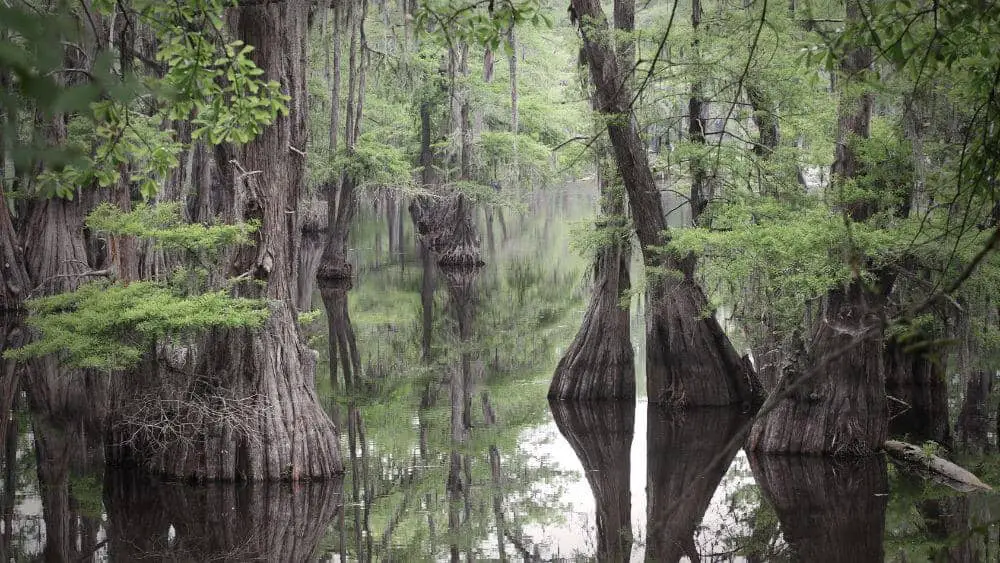 The Backbone Trail offers some hiking paths that won't be found in the southern parts of Louisiana.
The area is densely forested, with high ridges, rugged terrain, and plenty of woods biodiversity.
The path is described as simple to follow during the sweltering summer months, which is seldom the case in this state.
The southern end of the path has lovely views, including a creek.
Numerous hikers have said that they frequently make detours along the mountainous Turpentine Trail, which is also in the vicinity.
However, due to the limited number of trails in the area, be careful not to get lost!
7. Sugar Cane National Recreation Trail
This path, situated in the Caney Lakes Recreation Center, spirals around Caney Lake of the Kisatchie National Forest.
The route's two parts provide a variety of scenery and biodiversity.
The Upper Caney Lake is more tranquil, with water lilies and a rather anomalous shoreline.
The other side is slightly noisier and can lure water skiers in the warmer months, despite being twice as large.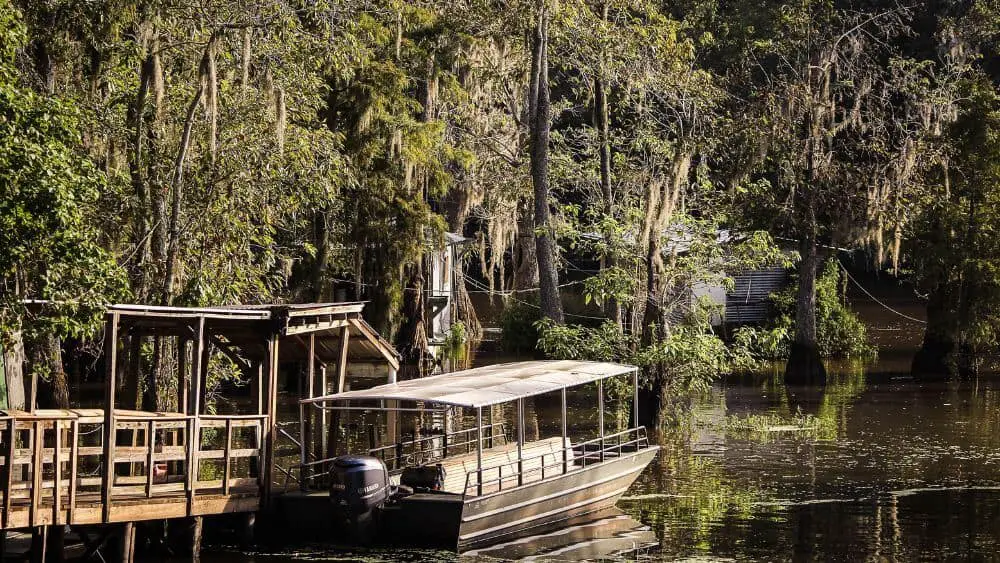 The cliffs support shady pines, while the bottoms support that quintessential Louisiana swampy bottomland wilderness.
This widely renowned landmark trail provides a pleasant day hiking trip through a variety of beautiful landscapes.
The Bottom Line
We hope that after reading this article, you have changed your mind about Louisiana as a hiking destination.
Hiking in Louisiana allows you to explore beautiful green riverbanks teeming with biodiversity, vast woodlands, and pristine beaches.
So, there's truly a reason why Louisiana is known as a sportsman's heaven on earth.