If you are considering whether you should buy the Zempire Zeus but want to know what you can expect before you do, then you are in the right place!
In this review we are going to tell you everything you need to know about the Zempire Zeus tent and whether it is going to be the right choice for you.
Zempire Zeus Hiking Tent: At First Glance
The Zempire Zeus tent is a fantastic option for those looking to camp with a buddy. It is a spacious and well laid out tent that has plenty of headroom!
There are so many positives to this tent and it includes all the essential features you'll need, which we discuss in further detail later on!
Not only this but it includes other components that many other tents don't have, making it one of the best selling camping tents on the market.
How Reliable Is Zempire As A Company?
The Zempire brand was founded in New Zealand back in 2006. Since then it has grown into a hugely successful brand for everything camping related.
It was founded by a married couple with a unique perspective on camping gear – especially focusing on the small details that help them to stand out against other competitors.
The brand is known to be a reliable and trust-worthy company that has built up its customer base over the last decade.
Features Of The Zempire Zeus
Now let's take a look at some of the most notable features of this tent.
Portable
When you are looking to purchase a tent you want to make sure that it is portable. Having a tent that is easy to carry around which makes your life much simpler and causes much less hassle.
Luckily, the Zempire Zeus tent is portable and lightweight meaning it is easy to take with you on hikes or long journeys. It is made from a fire retardant and UV treated fabric to ensure your safety.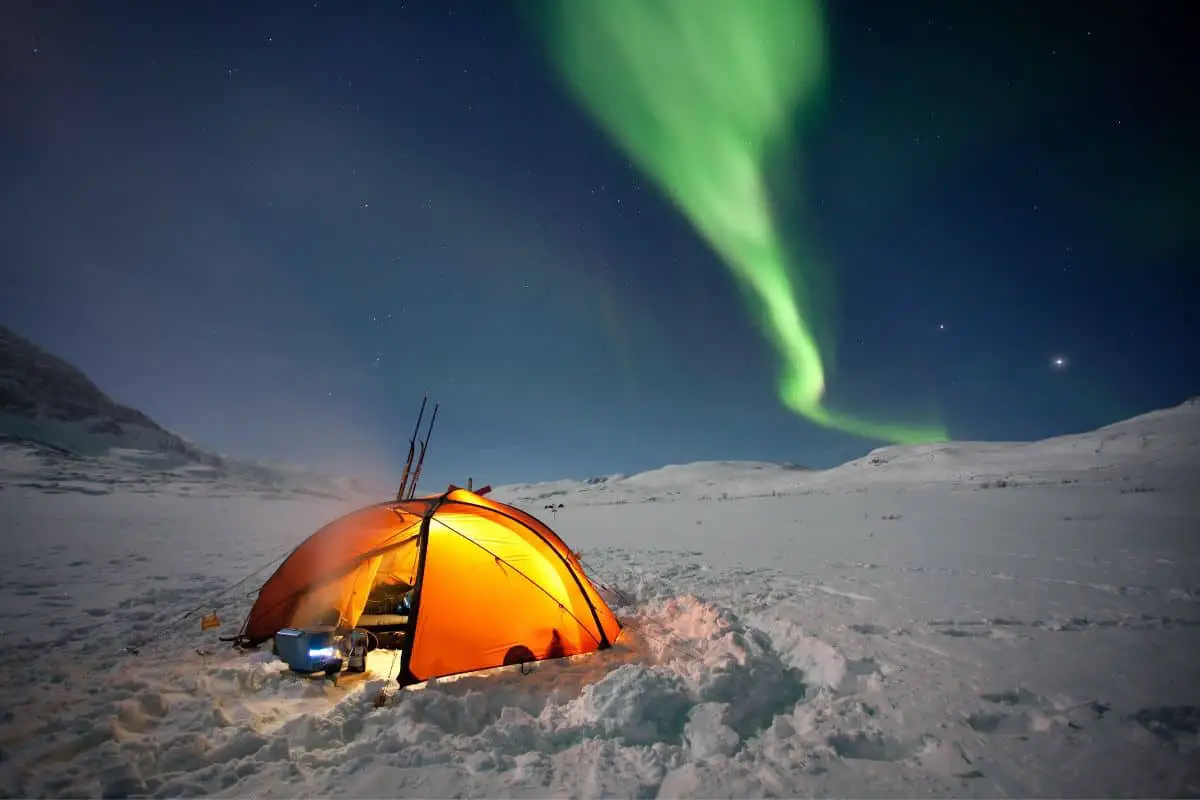 This tent is super easy to carry around and doesn't take up a lot of space either!
Easy Set-Up
Setting up your tent can be one of the worst tasks when it comes to camping.
This tent is super easy to set up, plus it won't take long either. Putting up a tent can take ages but that isn't an issue that you are going to face with this tent! In fact, you could even pitch this tent by yourself.
Layout And Space
One of the best features of this tent is how spacious and roomy it is.
Additionally, it has a fantastic layout that considers the amount of people the tent has been designed for. There is a vestibule on either side of the tent so each camper has a space to store their belongings.
There is also a door on both sides so there is no awkward clambering over each other to get in and out of the tent.
The offset browpole provides additional headroom inside, creating a more comfortable and spacious area.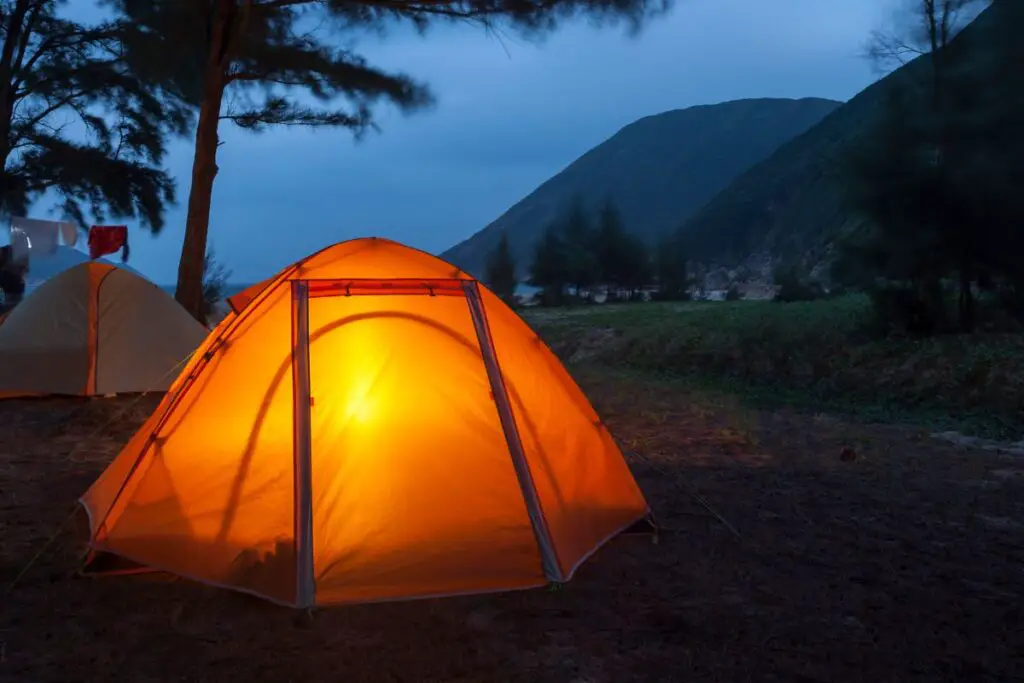 Anti-Grit Zips
A unique feature of this tent is the Anti-Grit zips that it uses. These are zips that are attached with the teeth facing inward meaning that it is less likely to become clogged with any debris from the outdoors such as sound or grit.
This also helps to increase the durability of the tent and zipper.
Lightweight
As we briefly mentioned earlier, this tent is incredibly lightweight! Made from a super light material, this tent can be easily packed into small spaces to make it easier for you to carry on your hikes.
Attached are also small guy rope cam locks which hold the ropes incredibly securely in high winds. These are also very light and easy to pack away and take with you wherever you go.
Warranty
If you don't happen to get on with this tent, or it doesn't reach your expectations then you don't need to worry.
All Zempire products come with a warranty, so if you experience any faults or issues you are able to return the product.
You'll need to check the conditions of the warranty before you buy, but you should be able to have the product returned, refunded or replaced if you come across any problems.
What Is Included With The Zempire Zeus Tent?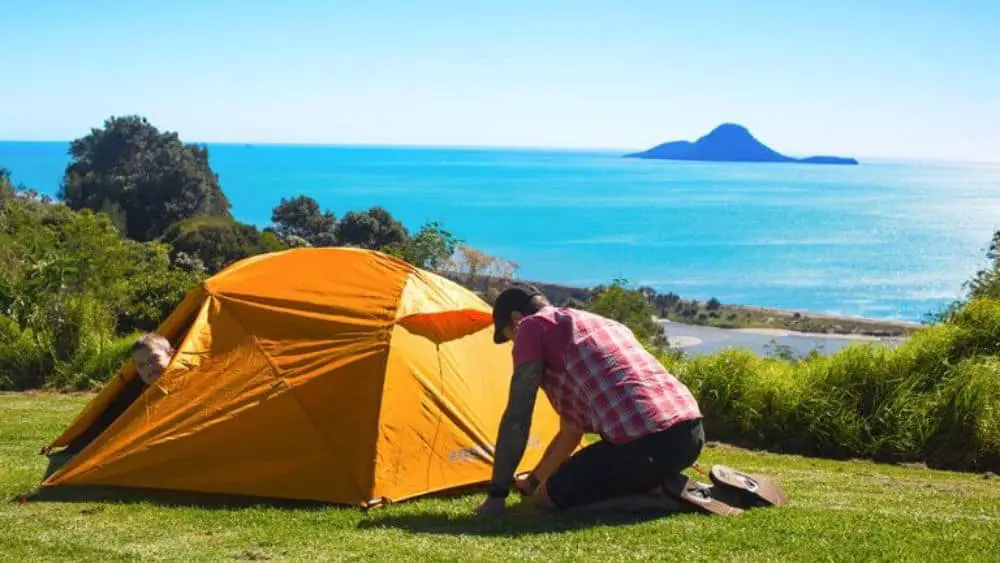 Color Coded Poles
Unbendable Tri Pegs
Anti-Grit Reversed Zips
Reflective Guy Ropes
And much more!
Frequently Asked Questions
Do Zempire Tents Come With A Pump?
With most Zempire tents you will need to purchase your pump separately. The Zempire Hurricane Double Action Pump is compatible with all Zempire air tents.
How Do You Clean A Zempire Tent?
Mold and mildew are bound to be happy with any tent. When this happens you should use natural cleaning products with warm water and a soft brush to gently clean the tent. Any other products may cause damage to the fabric.
Final Thoughts
There are many great features to the Zempire Zeus tent, and it is definitely worth enquiring about if you are looking for a new tent.
It is lightweight and easy to carry, yet still spacious and roomy inside for up to three people! There is even room to store all your camping essentials in the compartments attached to the tent.
This is truly a fantastic tent to invest in if you are looking for a new tent to camp with.
Even if it turns out that you don't get along with the product, the warranty means you could always take it back and exchange for another one, or your money back (depending on your specific warranty.)