Western Massachusetts is a region that offers up a range of hiking trips, whether you're a casual hiker looking for a day trip or an experienced hiker looking for something more challenging. 
From the Berkshire Mountains to the Connecticut River Valley, Western Massachusetts is rich in natural beauty. Today we'll be taking you through the best spots to visit in the region. 
Arcadia Wildlife Sanctuary, Easthampton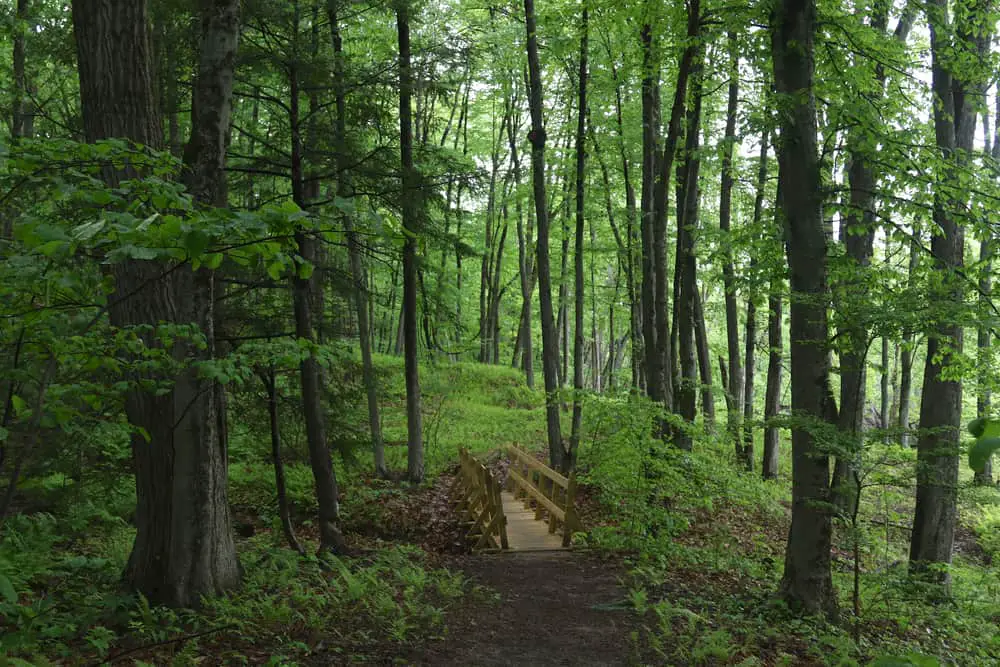 The Arcadia Wildlife Sanctuary includes 4 miles of trails and spans Easthampton and Northampton. It's made up of forests, meadows, grasslands, marsh, and wetlands that attract a wide array of wildlife. 
Thanks to the rich, loamy soil that's characteristic of the Connecticut River floodplain, the sanctuary also features many thriving wildflower fields.
Hike along the Mill River and through meadows and grassland and you may be lucky enough to catch a glimpse of a great blue heron or bald eagle. Find out more on Acadia's website. 
Bare Mountain, Amherst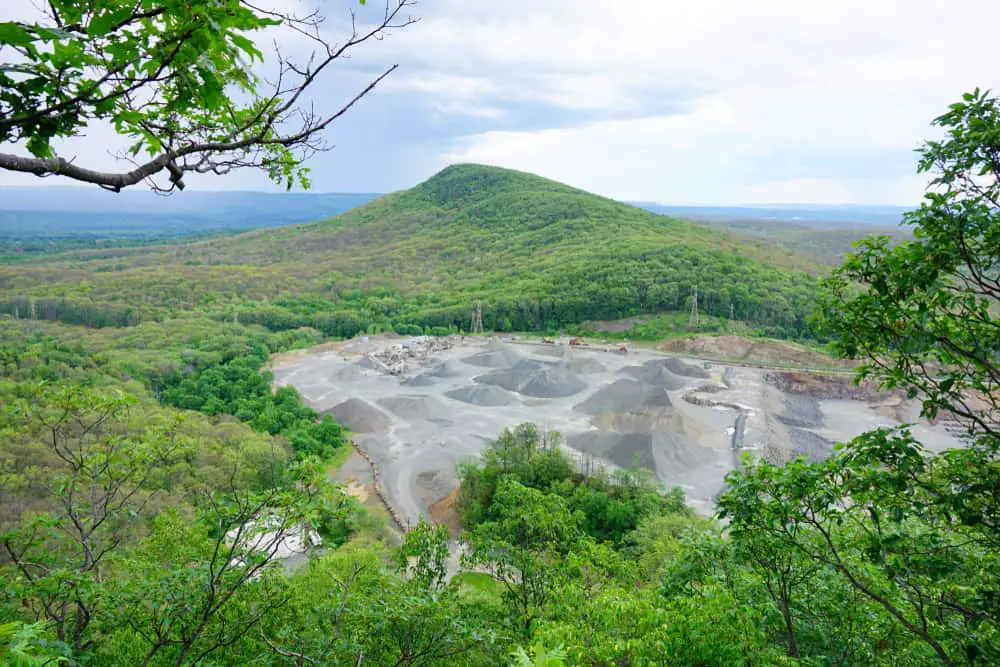 Bare Mountain stands 1,014 feet (309 m) above sea level and is a prominent peak of the Holyoke Range of traprock mountains located in the Connecticut River Valley.
Located within the towns of Amherst and South Hadley, Bare Mountain's peak offers sweeping views of the Pioneer Valley. 
The mountain is steep in parts, and neighbors the slightly taller Mount Norwottuck. This is perfect if you're looking for a quick yet intense 1-mile hike, and will take you between 30-40mins from the Notch parking lot. 
Mount Norwottuck, Amherst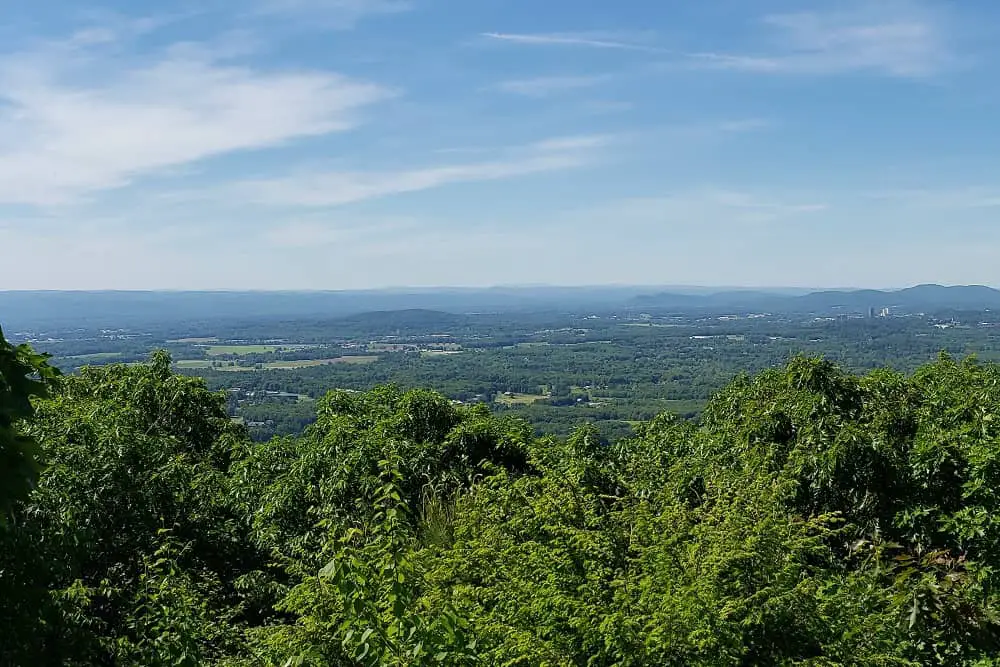 Mount Norwottuck is the highest peak in the Holyoke range and provides commanding views of the entire Pioneer Valley.
It's 1,106 feet (337 m) above sea level and offers a moderate 5.5 kilometer heavily trafficked loop trail located near Amherst, Massachusetts. 
This area is famous for its 'horse caves', as well as its impressive wildflowers and wildlife spotting opportunities. The trail is used mainly for hiking, running, nature trips, and bird watching, and is best used between March and October.
Chesterfield Gorge, Chesterfield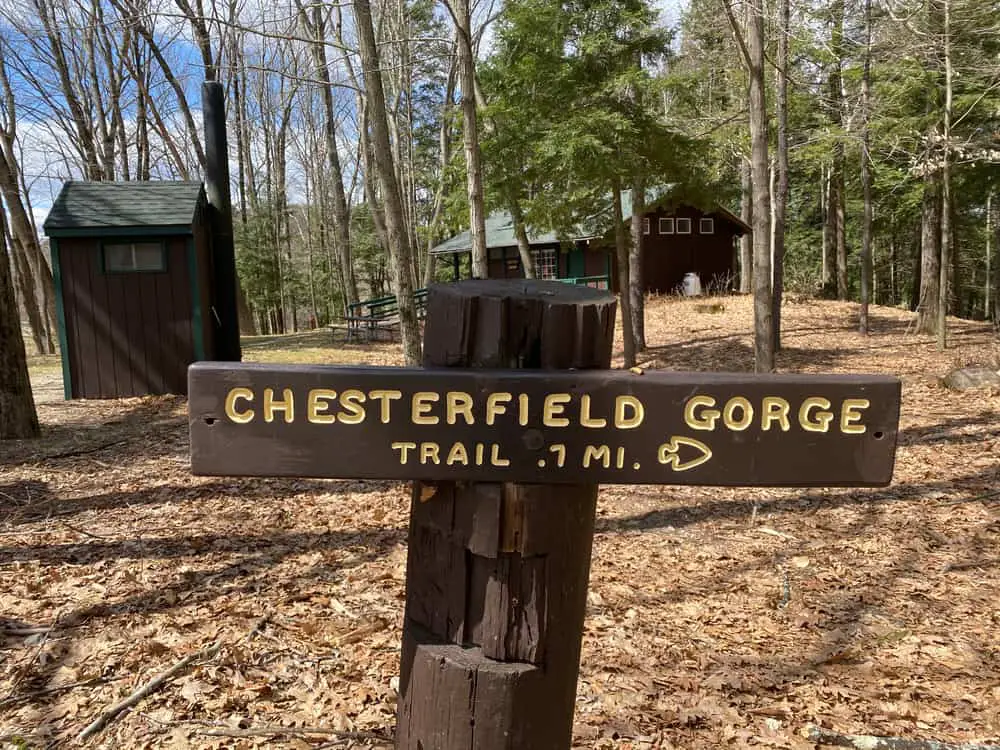 Chesterfield Gorge is a dramatic rock canyon that gives way to an extensive natural recreation area along the Westfield River, which is also a popular spot for catch-and-release fly fishing. 
You'll witness seventy-foot walls carved by centuries of rushing water from the East Branch of the Westfield River, as well as stone abutments from a historic bridge that spanned the river around 1762 but was swept away by floodwaters in 1835.
The gorge offers a variety of hikes for different experience levels, from a leisurely half-mile trail along the cliff tops to more challenging routes along the river. 
High Ledges Wildlife Sanctuary, Shelburne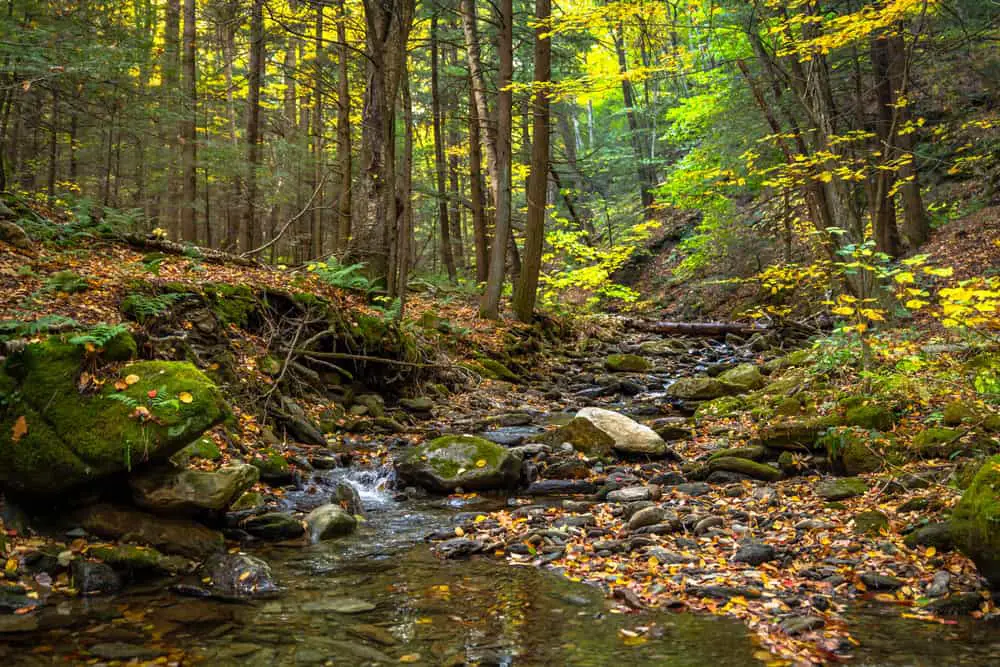 Hiking in High Ledges promises extraordinary views of Deerfield River Valley and Mount Greylock, with 5 miles of trails offering the opportunity to take in the rare wildflowers and ferns, as well as wildlife such as salamanders and frogs.
Some of the trails are strenuous and challenging, but the views make the effort well worth it. 
Mount Sugarloaf, South Deerfield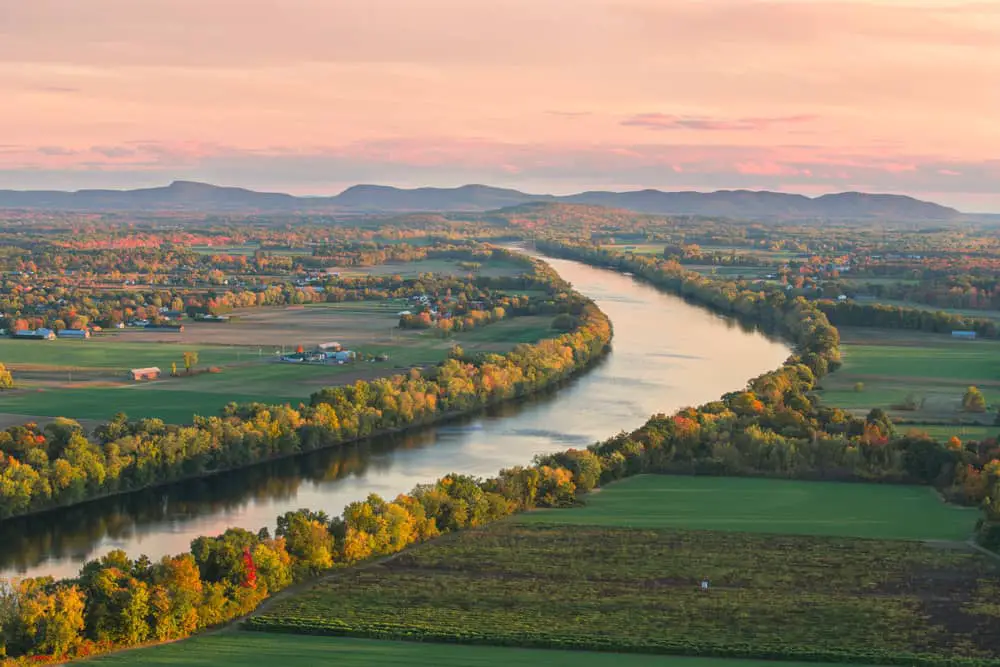 Motorists can drive up Summit Road, which is open mid-May through mid-October, though hiking to the summit of Mt. Sugarloaf offers amazing views of the Connecticut River Valley, as well as a great picnic area. 
Though the sights from the peak are already impressive, visitors can climb to the top of a viewing area for the best look at the Connecticut River meandering through Western Massachusetts.
Take the leisurely View of the Valley Trail or opt for the more challenging Pocumtuck Ridge Trail which takes you to the summit. 
Mount Greylock, Adams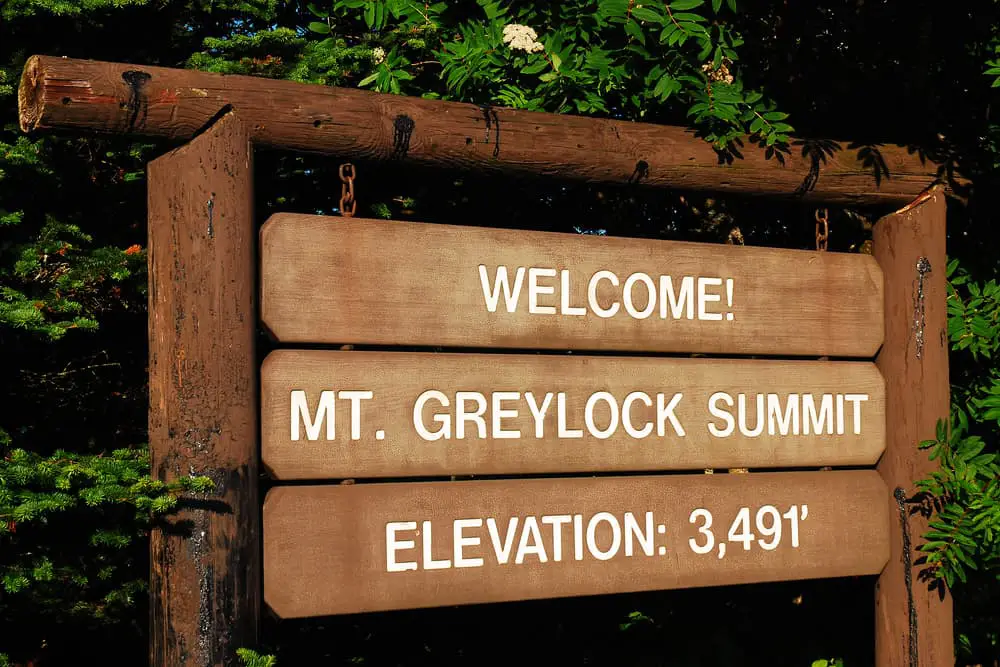 Standing tall at 3,491 feet, Mount Greylock is not only the tallest mountain in Massachusetts but also the tallest in all of southern New England, so if you're looking for a challenge, this is it. 
The 12,500-acre Mount Greylock Reservation is also the oldest Massachusetts wilderness park, spans five towns, and also includes the state's only subalpine taiga-boreal forest. 
With more than 50 miles of trails on and around Mount Greylock, including the Appalachian Trail, there are plenty of opportunities for hiking, skiing, snowshoeing, and snowmobiling (on designated trails).
Nature lovers will also enjoy the opportunity to spot rare plants, bird-watch, and explore the waterfalls. 
Mount Holyoke, Hadley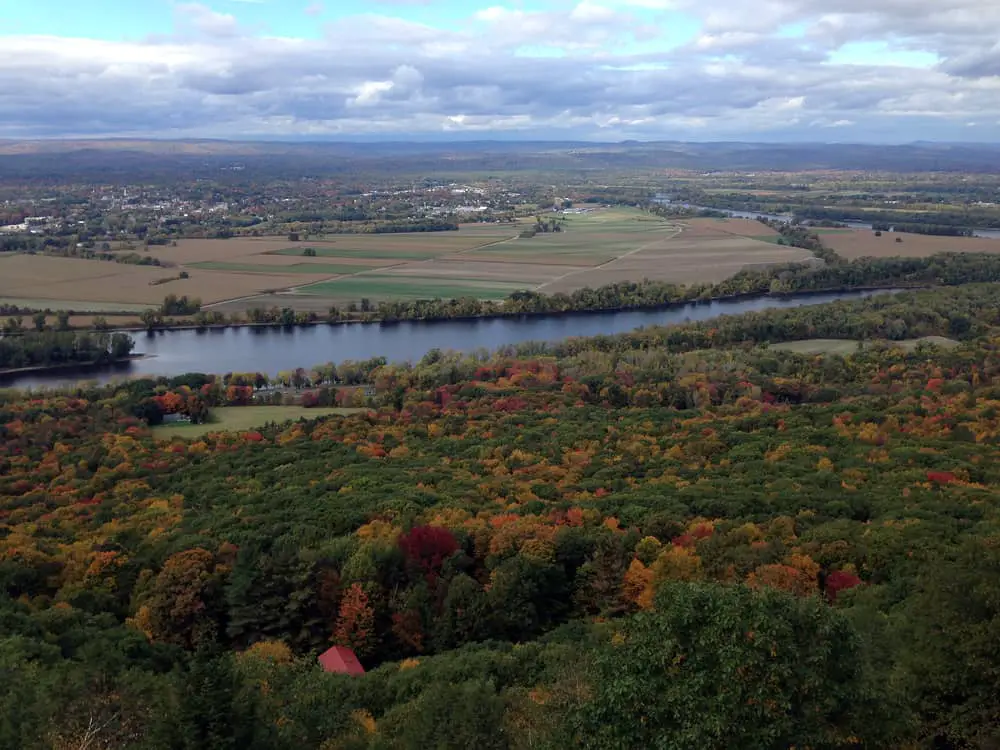 The 3,000-acre Mount Holyoke Range State Park features a 7-mile mountain ridgeline that includes streams, wetlands, woods, and thickets, as well as more than 30 miles of blazed trails.
You'll also find the Summit House, a former hotel-turned-museum that overlooks the valley at the peak of Mount Holyoke and offers insightful tours.
The moderate hike to the peak also takes you to picnic areas so you can enjoy your lunch while taking in views that stretch down to Hartford on a clear day.
Mount Toby State Forest, Sunderland and Leverett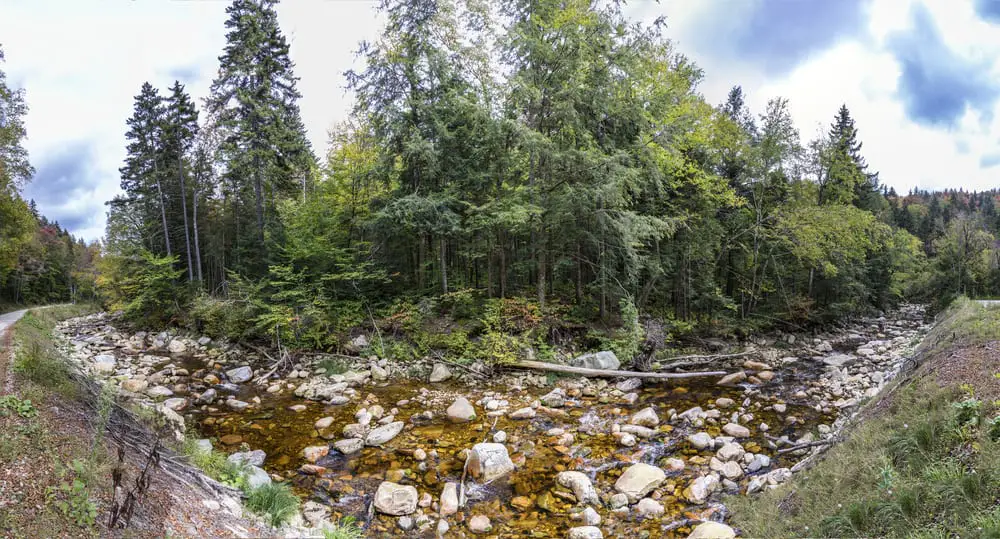 Located between Sunderland's Route 47 and Leverett's Route 63 is Mount Toby State Forest.
Climb to the summit of Mount Toby, which, at 1,269 feet (387 m), is the highest of a sprawling collection of mostly wooded hills and knolls in the area.
The trails that lead through the area pass pools and waterfalls on a scenic climb to the top. If you make it to the Sunderland side of the summit, you can climb to the top of the Sunderland Fire Tower for the best view.
Mount Tom, Holyoke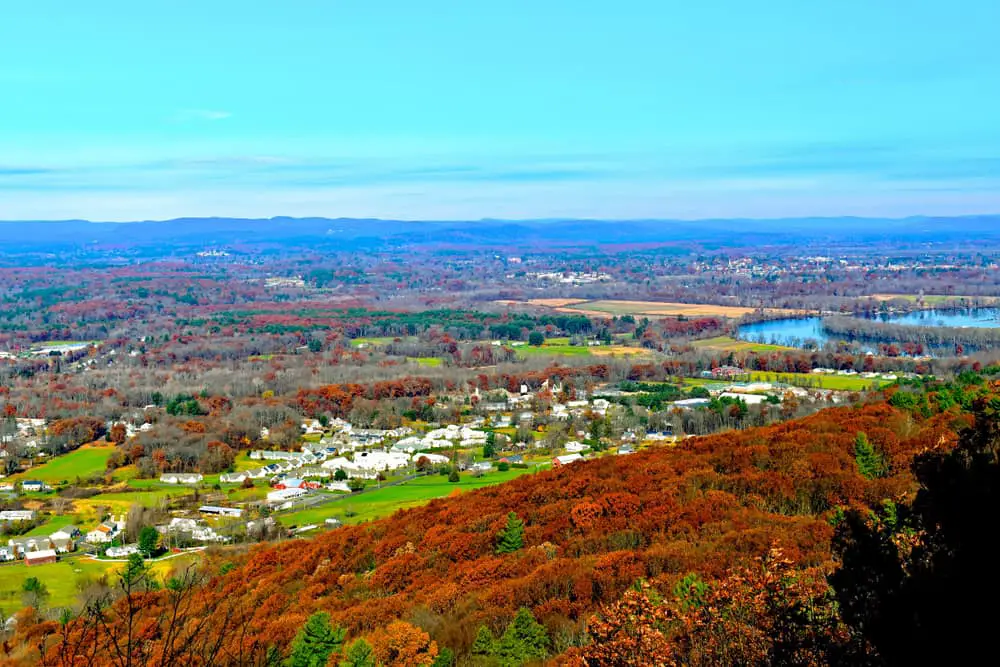 Offering 22 miles of hiking trails for hikers of all experience levels, Mount Tom State Reservation is located east of Interstate 91 in Holyoke.
Climb to the peak of Mount Tom and take in sprawling views of the surrounding Pioneer Valley as well as glimpses of the hawks that soar past the mountain.
There are also opportunities for cross-country skiing in the winter, as well as many opportunities for bird watching, fishing, and even ice-skating. 
Final Say 
Western Massachusetts offers a myriad of hiking opportunities for casual hikers and experienced hikers alike.
Many of these trails are adorned with forests, waterfalls, and thriving wildflower fields, and also provide an opportunity to view wildlife and birds.