Nothing in the world is better for clearing your head and making you feel free and at one with nature than going on a long hike. Whether as a lone traveller or with some family or friends, hiking is an exercise of both your mind and body.
Yosemite is a particularly favored hiking spot in the US, and is one of the most beautiful national parks within the States. Located in California, the general area is defined by its granite mountain ranges, crystal clear waterfalls, ancient oak woodlands and everything in between.
Overnight Camping In Yosemite
Camping in a national park is never as easy as setting down a tent and hitting the hay, you need to camp in the correct areas as well as be informed about the necessary rules.
This is mainly for your own safety more than anything else.
In Yosemite there are many campsites that have running water and toilets, and others that are more simple. Here you can recoup while discussing the day with other happy campers who you can even buddy up with to conquer the trails.
Prior research is necessary to find out if the campsite is reservation based or first come first served. Camp 4 is an extremely popular campsite that is reservation only.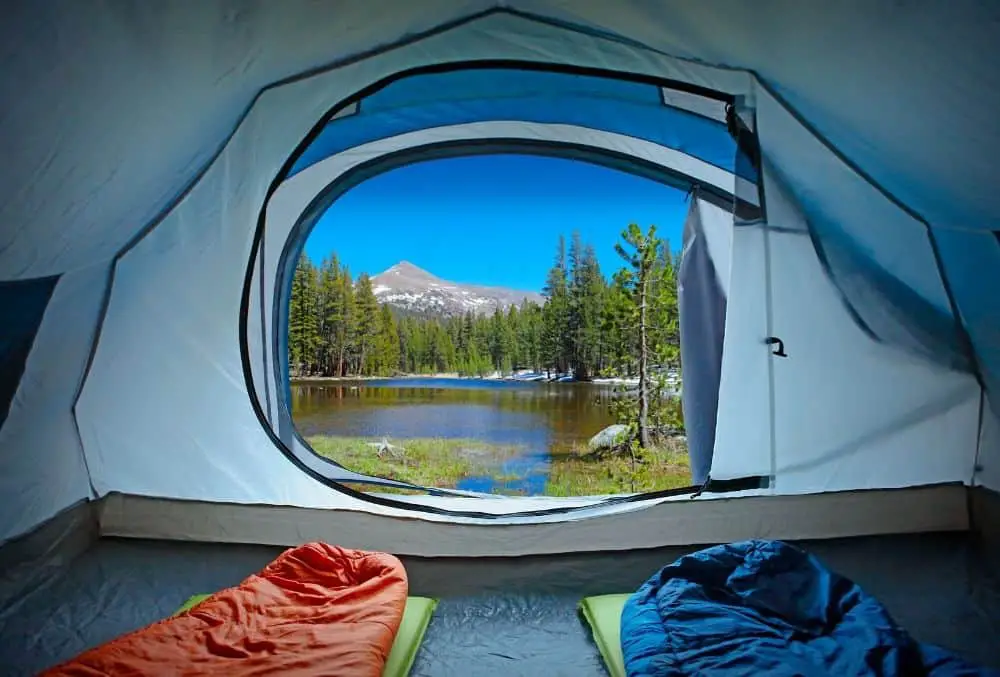 It's worth noting that if you are planning on sleeping in a car or an RV you should double check where you can do this as 'car camping' and RV living is restricted in certain areas and campsites.
Wilderness camping or backcountry camping as some call it, is perhaps the best way to enjoy the park on your own or simply with more privacy. However, in order to camp outside of a campsite, this is totally cool but, you have to get a 'Wilderness permit'.
You'll need to make sure you do this ahead of your trip, but it doesn't require you to prove you can skin a bear or anything, simply that you are a prepared camper. The Park Rangers only want to make sure that you are safe when camping!
Overnight Hikes In Yosemite
Chilnualna Lakes/Buena Vista Peak Loop – Moderate
This can certainly be a bit of an expedition, maybe more suited to the experienced hikers, but is certainly rewarding.
The first day of hiking is 8 miles to the Chilnualna Falls, outside of the valley this is one of the tallest waterfalls in the park.
You essentially walk from the bottom of the falls to the top, while arduous you are certainly encouraged by the beautiful views on the way up as well as the enchantment of a night under the stars.
Once you reach the top, you should come across a junction that will lead you either to the Bridalveil Campground, or if you have a Wilderness permit follow the Chilnualna Falls path.
The latter path leads you down below the junction where there are some cool places to camp overnight nearby swimming holes you can dive straight into from your tent.
The following day enjoy your morning by traversing across the headwaters to the high altitude lakes leading to Buena Vista Peak.
At around 2.5 miles in you will come across Grouse Lake Creek, crossing this can be dangerous but should be achievable for most able bodied hikers.
Follow the paths to Chilnualna Lakes. Once you reach Buena Vista Peak this area is rife with campsites and campsites after achieving another 8 mile hike that day.
This is definitely one for the more experienced hiker but is quite popular among those who want a challenge. More detailed routes are available online, or ask a Park Ranger for advice on routes.
Ten Lakes Trail – Easy
This particular trail is well marked so is certainly better for those who aren't so used to the wilderness, again clear communication with a park ranger is useful and they can recommend places to camp for both wilderness campers and other campsites that may suit your specific situation.
Moreover, this is a great trail for the anglers of America, there is a particular chance of catching brook and rainbow trout, again, a Park Ranger can give you advice on good spots to fish.
This is great if you want something that involves hiking but doesn't make you increase your pace too much, and leaves lots of time to take a dip and to take in the surroundings rather than exert yourself too hard. Just watch out for the mosquitos!
Yosemite Creek – Intermediate
This is a relatively long trail but is much more signposted than you would expect. Moreover, while strenuous, it is often walked and is surveyed by Rangers regularly.
The start is a fairly simple 2 mile hike to the Yosemite Creek Campground, camp here if you start later in the day. From the campground it is around a 5 mile hike to Upper Yosemite Falls, which is well signposted as many come to Upper Yosemite Falls for its stellar view.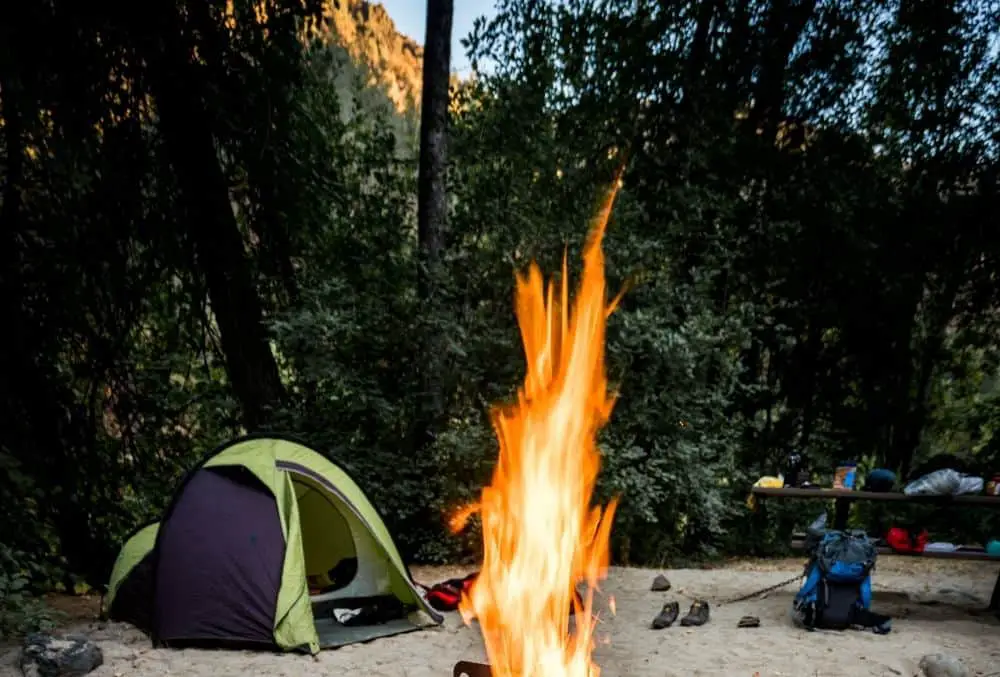 With a Wilderness permit you can camp around the fall if you wish, or simply head back down to the campgrounds. Conversely, head down to the valley if you are looking for shuttles.
Either way, take some time to really appreciate the incredible view of the valley down below!
Tuolumne Meadows to Agnew Meadows – Strenuous
This is definitely the hardest of the routes listed, even though this is shorter than Chilnualna Lakes/Buena Vista Peak Loop, its higher altitude makes it particularly hard.
This is great fro those who want more of a challenge and to push their hiking ability.
We really recommend being in touch with a Park Ranger who can advise camping spots but also just so they know where you are camping if anything were to go awry.
The hike starts where the Ten Lakes Trail ends, although we wouldn't suggest doing the trail before you embark on this one.
Follow the signs which will take you past Donohue Pass, around 11000 feet in the air you will be greeted with some of the most awe inspiring views of the park, reserved for those who conquer this high altitude challenge.
You will be glad to hear that it is pretty down hill once you conquer Donohue Pass, we mean down hill in terms of gradient, not in terms of good times.
Vogelsang is an area worth visiting if you get a chance on the way there or on the way back. Once you get through Donohue Pass there are many different ways you can continue on or return back.
The whole area these trails encompass are majestic and offer a whole different world to the hot and heady trails below it. If you really want to see some natural beauty then this is a trail worth considering!
A Final Word
These are some of our favorite trails that we think give the strollers and the expert mountaineer a good look at what they can do in the park, but don't let this restrict you – there are so many trails in Yosemite that can become overnight expeditions, so find what is best for you.
The advice we think you should heed is to communicate with a Park Ranger, they could just save your life, as well as to double check what permissions you have to camp where you want to camp.
Visit the National Park Service website to get the best information on your trails and camping permissions.
Happy camping!