Garmin's recent release of a luxury sports watch is a change in direction for the company, which has substituted a nifty OLED display for its typical low-power LCD, willing to sacrifice battery life as a consequence.
This might make some people believe that the Epix watch comes with several upgrades that make it one of the best watches you can buy, but is it actually worth it?
In this article, we will look at the features and functions the Garmin Epix offers to its owners and try to determine whether it is a good purchase and, ultimately, a value-for-money option for you.
Garmin Epix In Detail
The Epix model is based on Garmin's Fenix 7 – the industry standard for wearable technology of this type – and shares its styling, sensor systems, operating systems, and detailed navigation, sport, and activity-tracking functionalities.
Size
You can get it in a variety of colors but also materials, however, there's no variety when it comes to its size, as it is only available at 47 millimeters, with a 22-millimeter-wide strap.
It is certainly not the smallest of wearables, yet it is easy and comfortable to wear throughout the day and while you are sleeping.
Layout And Design
Garmin needs to improve the pre-loaded customization options for the clock appearance, as they are straightforward yet basic, sadly missing the polish found on other watches with larger screens.
Sale
However, other downloadable faces can be found in the Connect IQ app and store, making up for this 'inherent' lack.
Moreover, the Garmin Epix features the awesome touch screen and button pairing of the Fenix 7.
Nevertheless, the differences in the displays of these two models are fairly evident, with the AMOLED display of Epix being much better, with its brightness, sharpness, and backlight making it one of the best watches to use even when the sun is extremely bright.
Its screen quality has greatly improved, thus rendering the Epix's face quite vibrant with clearer elements and sleeker details.
To preserve the watch's battery power, the screen gets dimmer when you are not actively using it without turning it off, while it gets brighter once its sensors detect that it is being rotated in your direction or that you are actually touching it.
The clearer display helps make the widgets, infographics, as well as activity statistics more visible, and the texts and alerts are more readable thanks to the improved sharpness and color contrast.
This means that the AMOLED screen is great for late-night activities because it is always bright and, in comparison to an LCD screen, does not require a backlight to turn on.
Features
Because of the higher-resolution display, you can view additional roadways, paths, and metrics while running without the need to zoom in or out of the map data for precise positioning and itinerary assistance.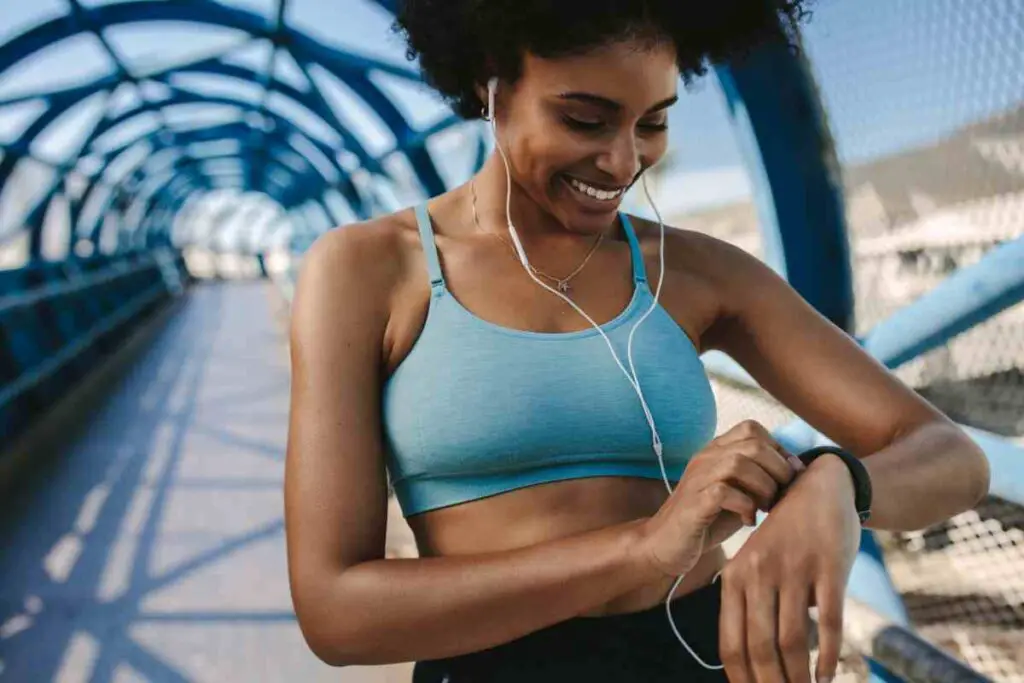 The Epix offers the expected fitness and advanced activity tracking functionalities, following the standards of the Fenix 7.
Offline maps as well as music, sleep tracker, stress and recovery monitoring, a 24/7 heart rate tracker, and numerous other features are available.
It has Garmin's updated endurance monitoring system and its latest GNSS location tech, including a multi-band GPS that tracks almost anything.
Performance
The Blood oxygen saturation measured values, as analyzed by the Pulse Ox function, are the only noticeable flaw in the Epix model, with many reporting inconsistencies in the data they are provided with.
However, all other Epix sensor systems such as its GPS, barometric altimeter, compass, accelerometer, thermometer, light sensor, and more, are far superior.
The activity tracking features – step counter, move bar, auto goal, calories burned, floors climbed, distance traveled, and intensity minutes among others – are also great, while this Garmin model also offers activity profiles for HIIT, yoga, Pilates, and strength workouts, not to mention the 7 running profiles available, all of which are very accurate.
Compatibility With Other Devices
Using Bluetooth, you can sync your Epix watch to your smartphone to enable basic message notifications, manage your music, and synchronize fitness data.
However, you can also share data straight to your Garmin account using the installed wi-fi connection or to a Windows or Mac laptop or computer using the USB cable that's included in the Epix package.
Battery Life
The Epix can be charged up in 1 hour 44 minutes by using the USB cable that clips into the four-pin power outlet on its back side.
The power consumption is significantly impacted by the AMOLED screen. The Epix still has a long battery life for a wearable smart device.
The Apple Watch and other Epix rivals seldom if ever last more than 36 hours between charges, whereas Garmin's model can last for up to six days, which would include approximately three hours of running, strolling, as well as other activities' tracking.
Still, when compared to the Fenix 7, its 'inspiration,' it falls short on battery capacity, as the Fenix 7 lasts for a minimum of 15 days!
To be more specific, the Epix model can run for a maximum of 15 hours with the greatest possible accuracy GNSS system set or for a maximum of 30 hours with only the GPS activated.
This second mode of operation is more than enough for big races like marathons, but still much less than what the Fenix 7 will offer.
Sustainability
The Epix can be repaired in most cases, and substitute straps, cables, and gadgets are easily obtainable.
The battery is deemed to survive several years of recurring charging phases while preserving 80-90% of its capacity at minimum, but you can also get it serviced if need be.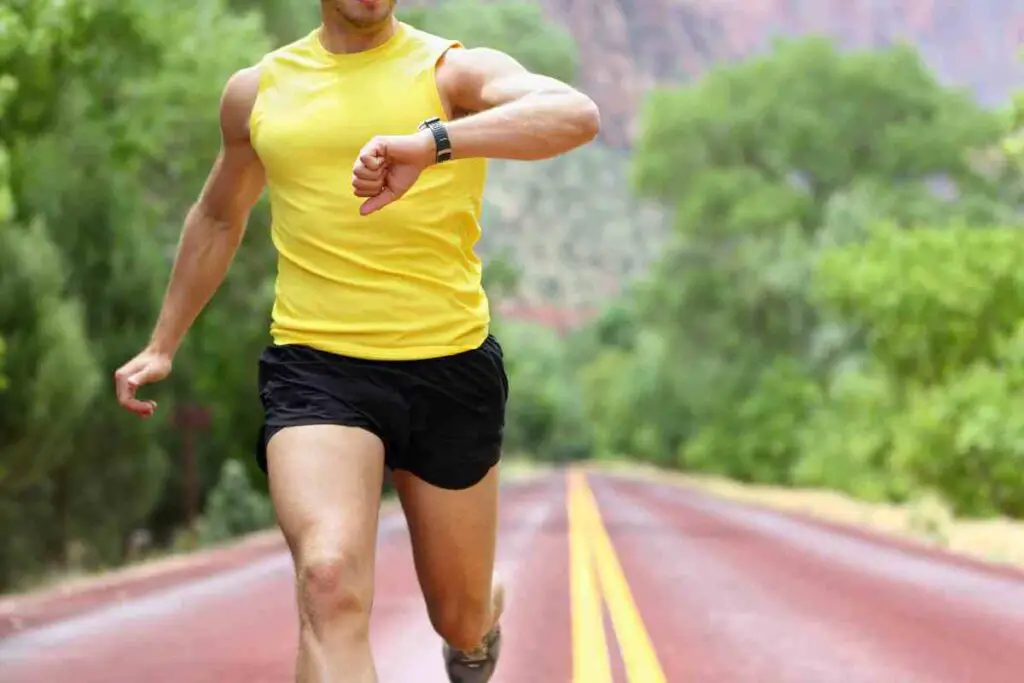 However, it is worth noting that Epix, together with all Garmin watches, are not made from recyclable material.
Price
Garmin's Epix (gen 2) is a new collection of pricey all-inclusive watches whose price reaches close to a thousand dollars at the time of writing.
The price depends on the material the watch is made of, with steel being more expensive than titanium. The screen is also made of sapphire, making it a luxury watch that is both practical and fancy.
Even so, with its price being equal to that of top-quality laptops, big TV screens, and other bigger-sized tech gadgets, pieces of equipment, and so on, we can say with great certainty that this is not a watch everyone can and should buy.
This brings us to the main question of the article.
Is Epix Worth It?
The Epix is a premium smartwatch with a stylish screen and design.
Even though it might seem as if it is less concerned about providing the person who wears it with smart functions, it is amazing for adventurers who don't mind putting their hand deeper in their pocket and offers quite a lot of functions for many kinds of sportspeople.
Its AMOLED screen makes it perfect for people who want a watch with an easy-to-read display and decent battery life.
While it will not last nearly as long as the Fenix 7 before needing to be recharged, so if your priority is to find a watch you won't need to charge more than twice in a month, then it is not worth the investment.
Nevertheless, to this day, we can hardly recommend any other watch that can offer you the same level of sleekness in terms of design paired with the same quality of fitness and health tracking systems.
Moreover, the Epix watch as a Garmin product nails the mapping and navigation features too, so one could easily say that it offers the "full package," largely outperforming its competition.
All this means that yes, Epix is worthy of consideration and is indeed worth it as a watch – it is probably the best watch overall – but its price is the only thing that might, and probably will make you look for other options which, to be fair, are also great.
Sale
The Bottom Line
Garmin's Epix offers several tracking systems and several features that are useful in your daily life if you want to keep track of your health and fitness levels.
The display on the Epix 2 is phenomenal, so if money were not an issue, we'd choose it over every other watch currently offered.
Yet, despite its perfection, the Epix 2's price is difficult to stomach, and even more so when you consider the fact that you can get Fenix 7 much cheaper.
As a result, while it is worth the hype and great reviews, it might not be the ideal watch for you to spend your money on, especially when its price might equal half or more of your monthly salary!