Page, Arizona is the perfect place for some adventure and views of the most stunning natural beauties in the U. S.
Page is a one-of-a-kind location where you can find hiking trails for people of all ages, activity level, and interests.
In this article, we present you with 8 of the best places you can go hiking in or near Page, AZ, so keep reading below to see what those are!
1. Antelope Canyon (Upper and Lower)
Explore this 1.0-kilometer loop hiking trail in Page.
You will need around 20 minutes to complete this path, which is commonly considered one of the easiest you can find in Arizona.
The 'Gram has made this canyon increasingly attractive, but there are numerous other slot canyons in NA to explore.
Having said all that, Antelope Canyon is undoubtedly amongst Arizona's most wonderful spots.
The Lower and Upper canyons are great for hiking, but also casual strolls.
Remember that you must pay to enter the Upper and Lower Canyons with a guide, so a reservation beforehand is strongly advised.
Tip: Try to visit the Canyon during the peak light hours – somewhere around 11 am and 12 pm.
2. Waterhole Canyon Trail
To explore the 4.5-kilometer Waterhole Canyon trail, you only need 1 hour and 15 minutes and a good pair of hiking boots.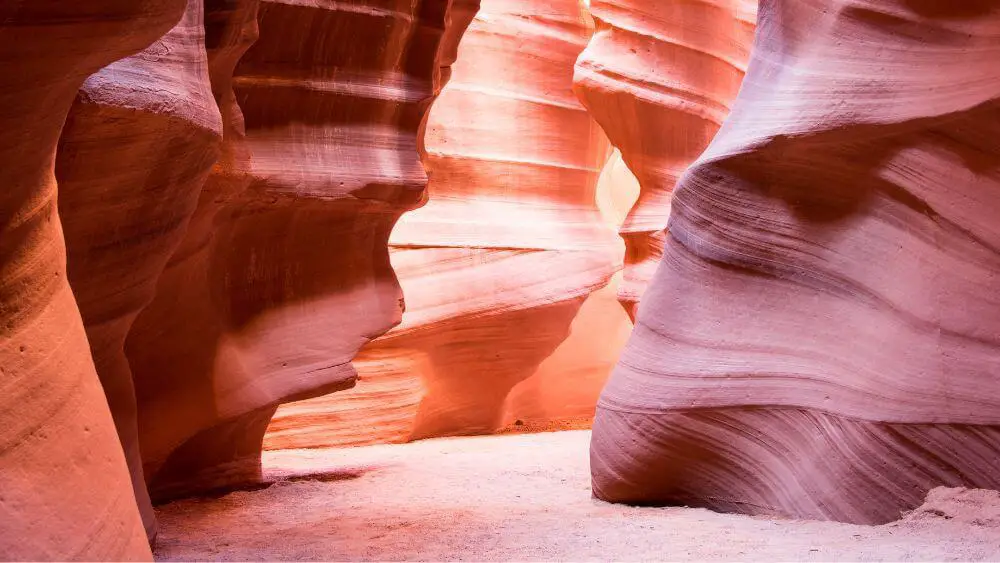 Walking in the passageways in between the big rocks will make you feel like you are starring in your desert movie.
The curved rock formations and the way the light shines through creating a colorful effect that will make you pinch yourself to make sure that this is not a dream.
Tip: The Waterhole Canyon Trail is best visited between April and October.
3. The Chains
Hiking the Chains allows tourists to spend some time swimming, fishing, and enjoying the views of the Glen Canyon Dam from Lake Powell's side.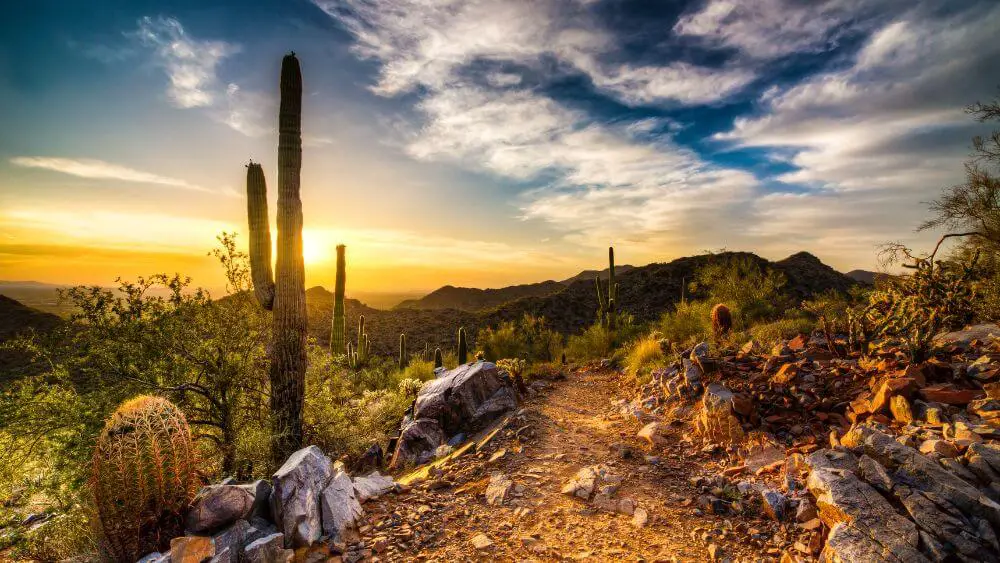 The Chains has a wonderful sandstone hiking trail, and there are various routes you can take for a quicker way down to Lake Powell if you want to swim.
The views of the lake and dam are spectacular, and the water is safe to swim in.
Because Lake Powell is deep in this spot, it's best for people who are very good at swimming to join you in the water.
For those interested in rocks, slick rock sand structures can be found north of the car park.
4. Page Mesa Trail
The Page Mesa Trail is a hiking loop of 13.2 miles that circles Page.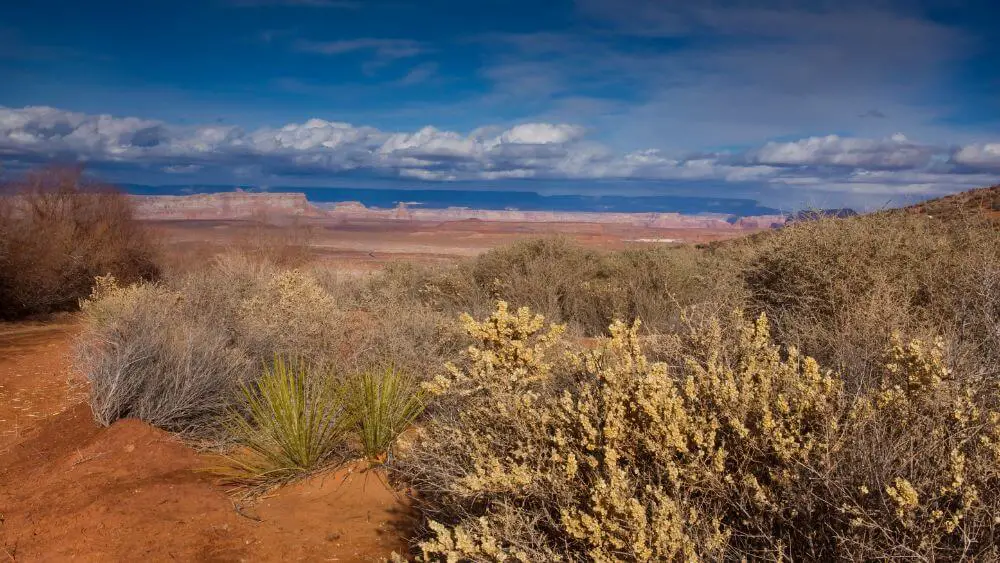 The path follows the mesa shelf around town, providing desert scenic views.
You will need approximately 4 and a half hours to complete this trail, which is widely regarded as an easy one.
This path is ideal for bike riding, long-distance runs, and strolling, and you won't meet many other folks as you explore it.
The trail is accessible all year round and is a wonderful place to visit during every season of the year.
It is a dog-friendly area, and your little friends can roam freely in specific areas.
Tip: if you want to hike downhill, it's best to walk down this trail counterclockwise.
5. Horseshoe Bend Trail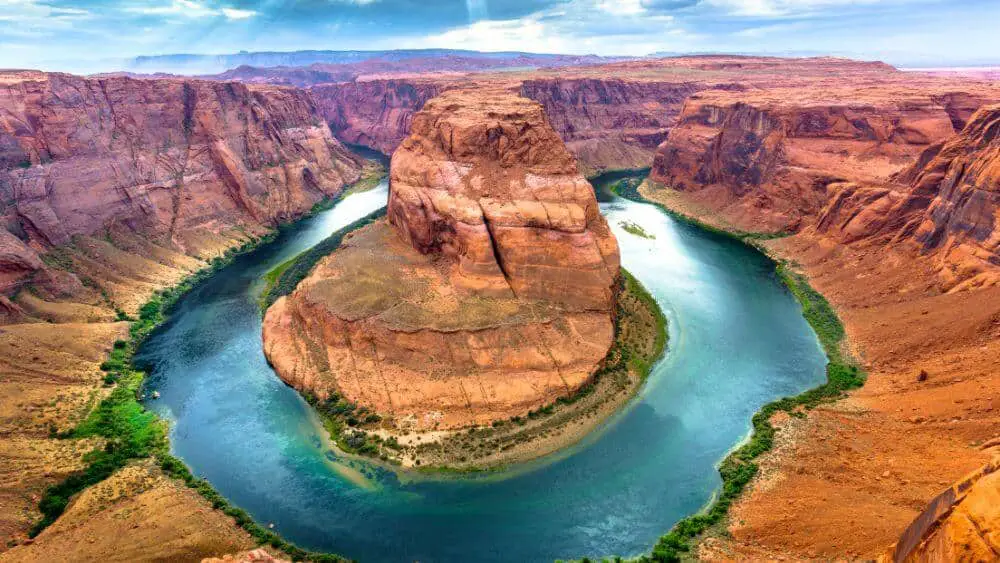 The Horseshoe Bend Trail is a 2.4-kilometer out-and-back hiking path near Page.
It can be completed in less than 45 minutes, so it is another one of the easy trails on this list.
Its short distance, in combination with the unique geologic location and stunning views it offers, is the main reason why it is one of the people's favorites.
So, if you decide to visit it, be ready to meet and greet many people.
 Dogs are permitted too but must be kept on a leash.
6. Hanging Garden Trail
Walk down this 1.9-kilometer hiking trail in less than half an hour, but make sure to bring lots of water with you as you will need it to keep yourself hydrated.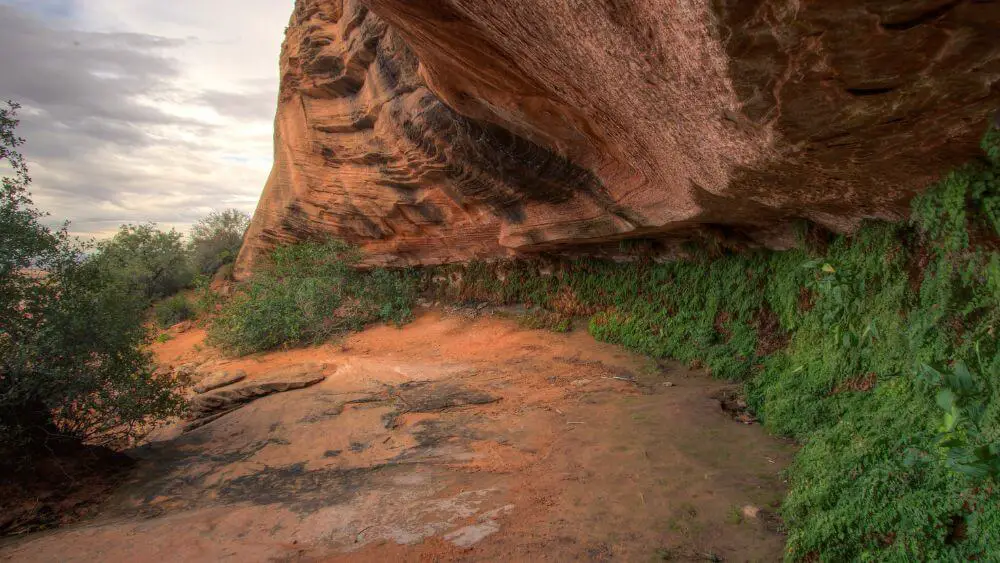 Especially during the summer months, it is extremely hot on the Hanging Garden trail, but if you are equipped with those extra bottles of water, you will be just fine.
The way the path is lined with rocks feels magical to anyone who experiences it, and the gardens at the end of the trail appear surreal.
 It is a lovely location for birdwatchers, campers, and fishermen, which means that you'll almost certainly run into others as you stroll along.
The trail is open throughout the year and is a wonderful spot to visit all year long.
As in most cases, dogs are permitted, yet they must be kept on a leash.
7. Page Rimview Trail
The Page Rimview Trail is a breathtaking trail that is 10 miles long and offers views of its stunning desert landscapes and wildflower meadows.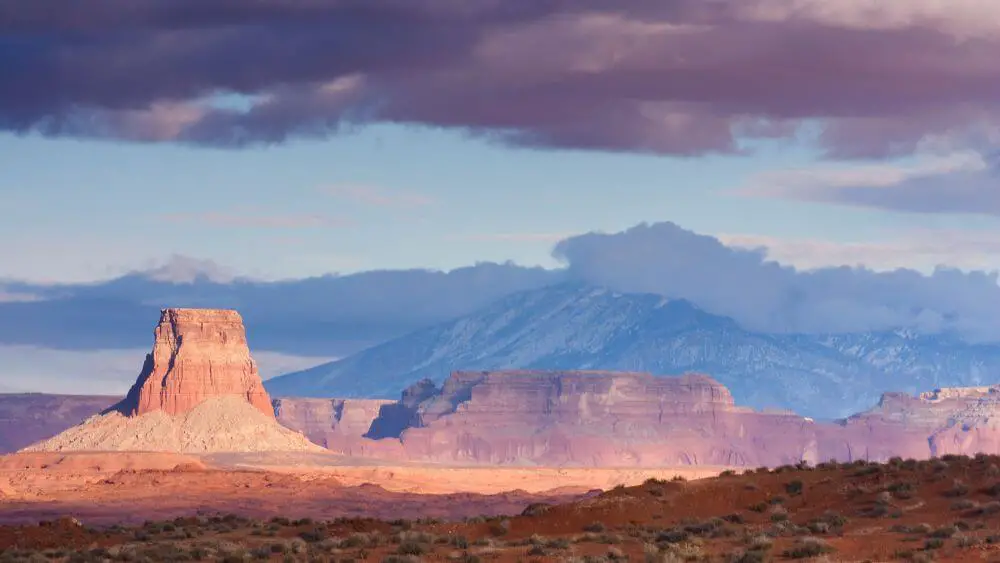 If you want to go hiking, running, or mountain cycling on Page, this trail is one of the best options you have.
It is accessible year-round, but no matter which season you choose to go, keep an eye out for snakes all along the trek.
Finally, because of the bare land and dry, hot weather, we strongly advise you to carry some extra water with you.
8. Alstrom Point
Even though it is 1.5 hours from Page, Alstrom Point offers Lake Powell's most unforgettable, picturesque, and commonly photographed view.
Therefore, we could not but recommend it if you have some extra time to spend on something well worth it!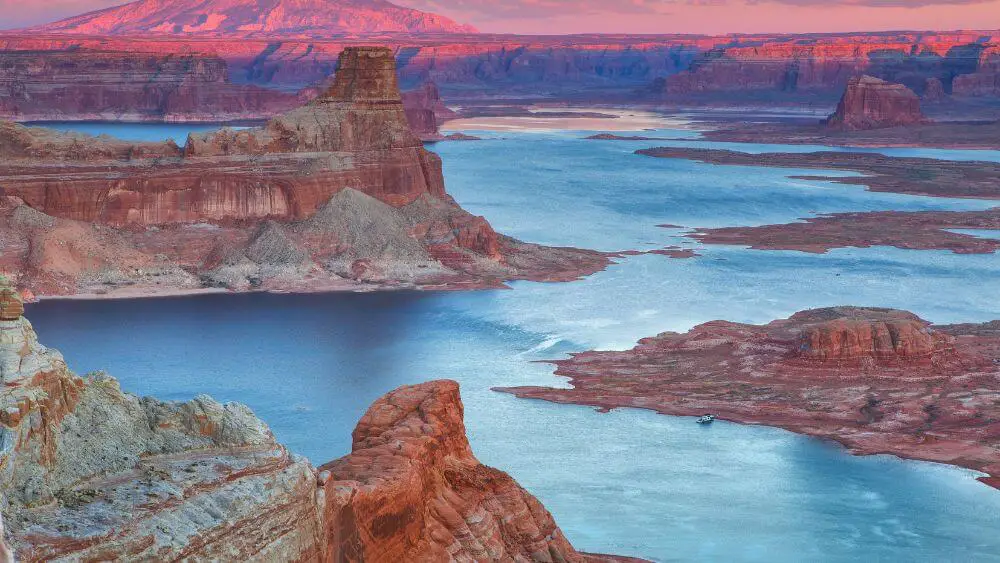 Once you've parked, stroll along the outer edge and soak in the gorgeous vistas of Navajo Mountain, the Kaiparowitz Powell, and Lake Powell.
Keep in mind that the cliffs might be steep, so avoid stepping too close to the edge.
Don't rush and stay there for a while to appreciate the views.
Wildflowers like Indian Paintbrush and Lupine grow during the late spring months, so if you want to watch them at their best, you know when to visit.
On the other hand, in the summer you can gaze at the Navajo Mountain storms.
The Bottom Line
No matter which place you choose to visit, one thing is for sure: Page is one of the best hiking places in the U.S. So, pack your bag, wear your hiking boots, and head to Page for some adventure!