While Japan is best known for its densely populated cities and rich cultural history, this is a highly mountainous country that offers up a wide range of hiking opportunities for hikers of varying experience levels. 
Japan has somewhere in the region of 16,667 to 18,032 mountains, including the enchanting Mount Fuji – Japan's highest mountain – which is located on the island of Honshū and stands at 3,776.24 m tall (12,389.2 ft).
Whether you're looking for a complete hiking experience in Japan, or you just want to escape Tokyo for the day, we've put together this extensive guide to the best hiking spots in the country.
Mt Fuji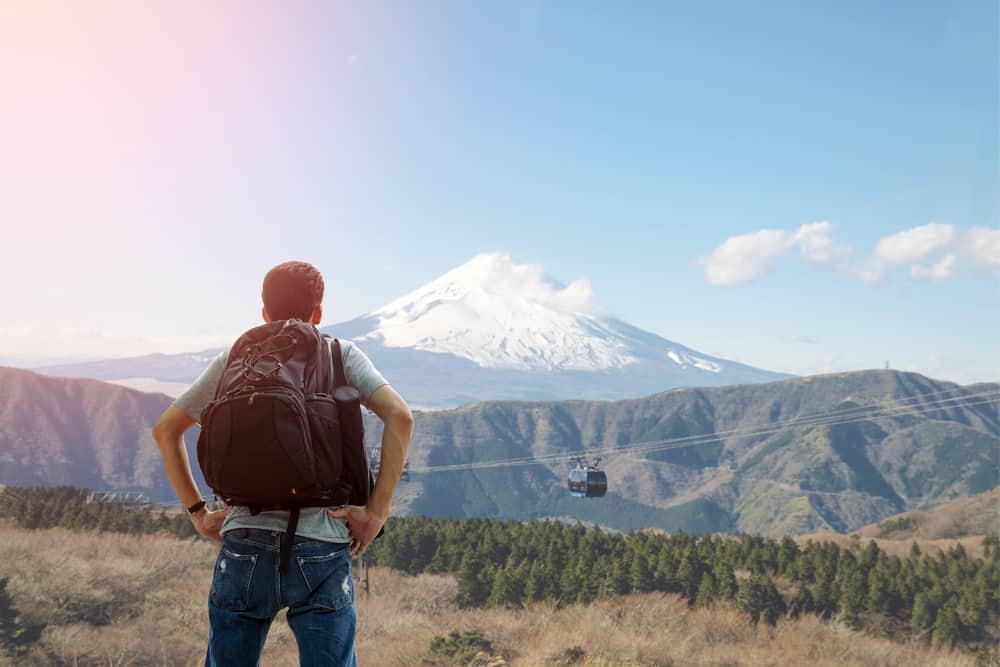 Most hikers heading to Japan will of course want to tackle Mount Fuji. The official season for climbing the mountain starts in early July and runs until  September 10. Outside of that time, it is dangerous to ascend the mountain. 
Most people tackle Mt. Fuji via the popular Yoshida Trail which starts from the 5th Station, where a variety of souvenir and food stores allow you to stock up before your hike. 
This is a challenging but rewarding hike that requires specialized equipment, as even the shorter routes last from five to eight hours. There's also the option to reserve a space in a hut to rest along the mountain trail. 
These trails get very crowded, so if possible, we recommend avoiding weekends and holidays. There are also a few shorter, casual hikes available, such as the walks to Kofuji and Hoeizan.
Kumano Kudo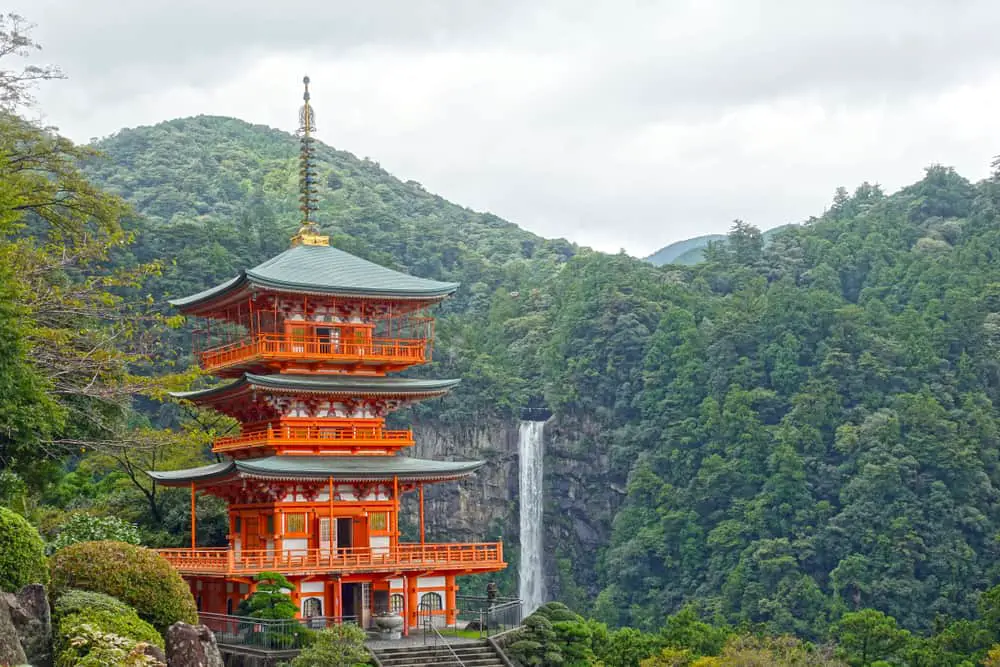 Religious shrines are found all over Japan and these sites are hugely popular with hikers. The Kumano area's trio of shrines has been a destination for religious pilgrimages for centuries. 
There are three main routes to choose from, and these span the country's largest peninsula, offering incredible views.
While the traditional hike along the Kumano Kodo lasts around five days, there are also some shorter treks available that require no overnight stays. 
The Japan Alps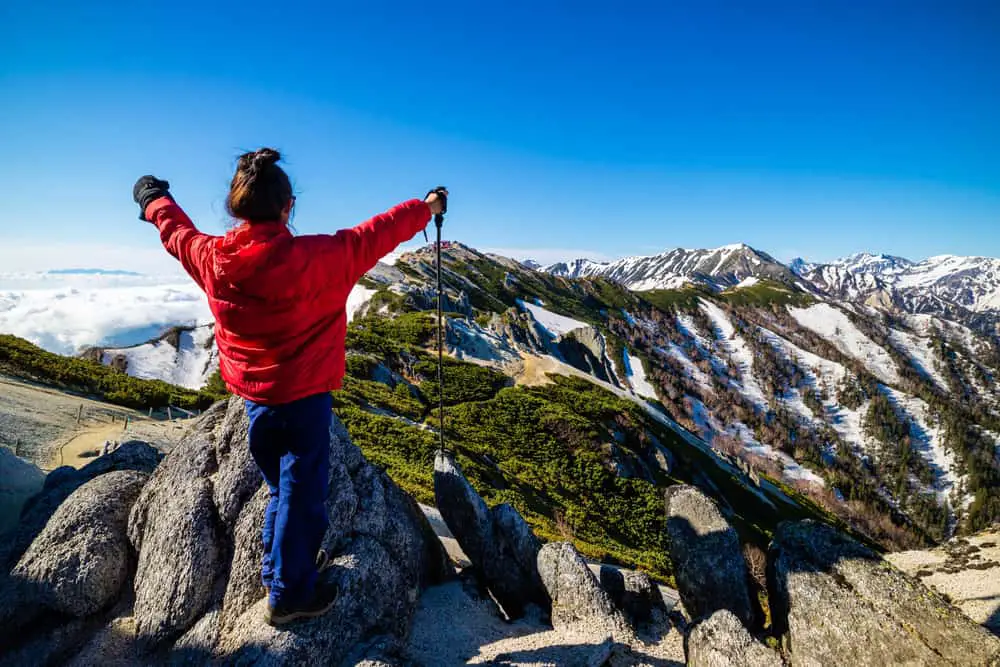 The Japan Alps stretch across six prefectures in the central region of the main island. They're divided into the Southern, Central, and Northern Japan Alps, and offer up numerous hiking opportunities. 
It's best to head to the Nagano prefecture, as the majority of the Alps run through this region. 
The Hida Mountains, to the north, offer some of the best hiking routes in Japan, while in the south you'll find the slightly more temperate Akaishi Mountains along with some awe-inspiring rivers and lakes.
Day hikes from major cities 
From Tokyo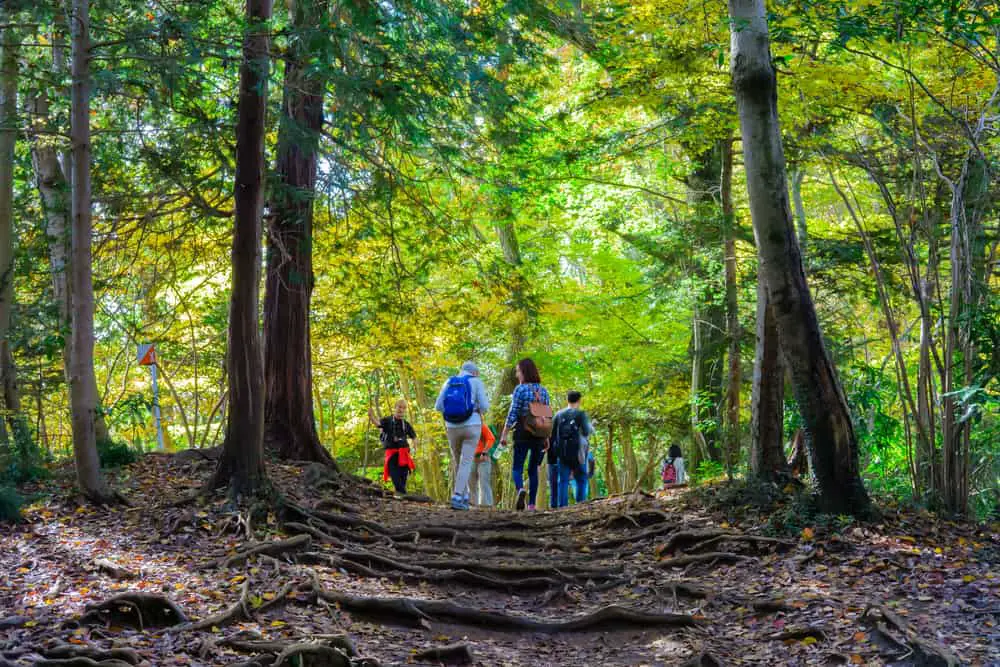 Mt. Takao is one of the most popular destinations for people seeking to escape the city. It's a one-hour train ride from Shinjuku station, and there is a choice of eight paths up the mountain, offering different levels of difficulty.
Higher up on the mountain, you'll find natural hot springs, and there's even a beer garden that opens in the summer months. 
Mt. Mitake is slightly further from the city and is around a 75-minute train ride from Shinjuku.
However, this large stretch of land is full of forests, gorges, waterfalls, and some small neighborhoods to explore, as well as a popular shrine. 
Nikko, in nearby Tochigi Prefecture, is also popular among Tokyoites looking for an escape from the city. It's adorned with colorful temples and also offers a handful of hot springs and traditional souvenir shops.
Nikko's Lake Chuzenji offers scenic hiking trails alongside its streams, and right next to the lake is Mt. Nantai, which is perfect for those looking for more of a challenge. 
Kamakura is south of Tokyo, and while this warm coastal town mainly attracts visitors seeking the famous Buddha statue and delicious food, there's also a range of hiking trails that pass through the region's dense and lush forests.
The Daibutsu Hiking Course is one of the best excursions to take, as it connects various temples while cutting through scenic wooded areas.
From Osaka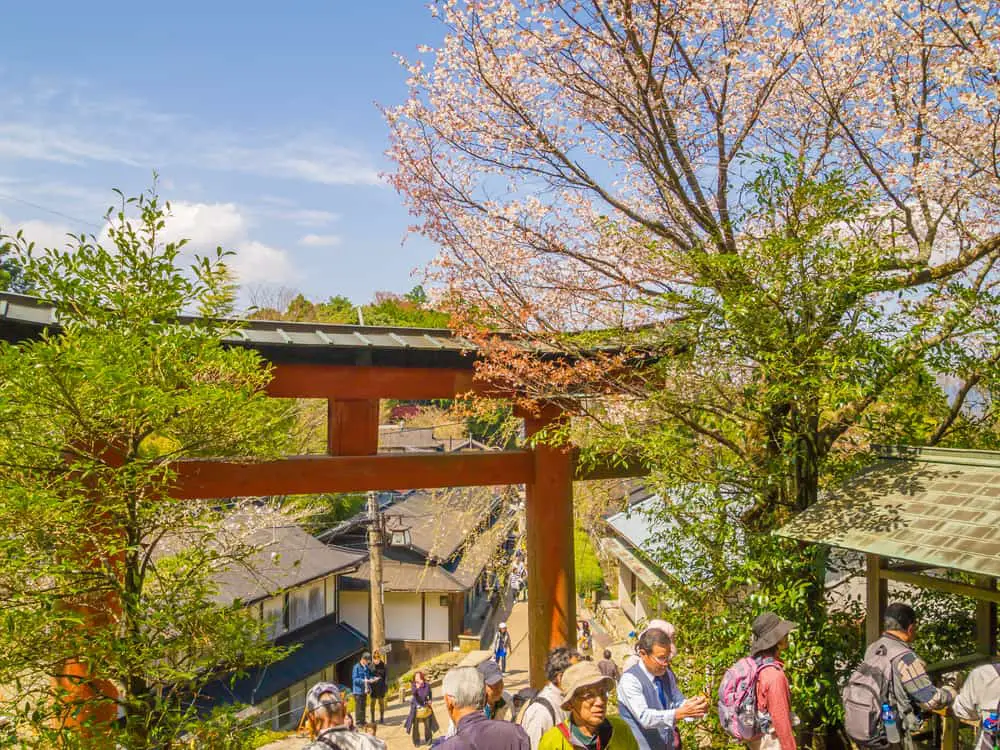 In the Kansai region, just a short trip from Osaka is Mt. Koya in Wakayama Prefecture, and this area is known for its temples and religious structures. 
Mt. Yoshino is located in Nara Prefecture, and it's particularly stunning in spring when the cherry blossoms are in full bloom.
It offers a straightforward climb to the summit, and you'll pass through a traditional-style town and various shrines along the way. 
There's also Minoo Park on the outskirts of Osaka if you're looking for a brief escape from the city. It's just a 25-minute train ride from Umeda Station and offers a hike along a valley bordered by waterfalls and trees.
It's a straightforward path to follow, taking just 45 minutes, and it's particularly beautiful in the fall. 
From Kyoto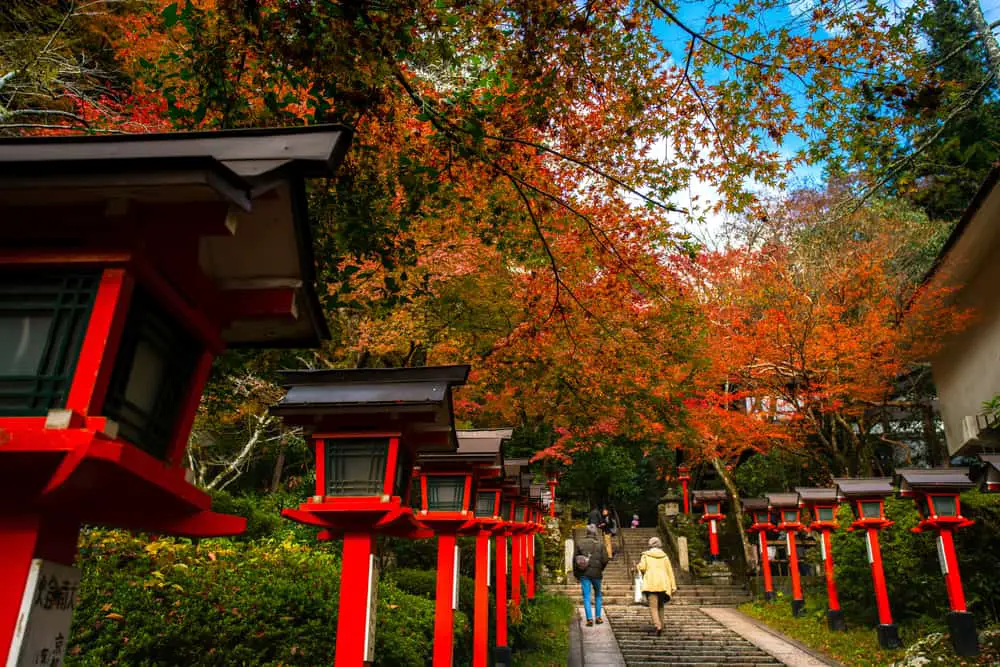 Just 30 minutes north of Kyoto are the charming mountain towns of Kurama and Kibune, where you'll find a range of short hikes.
There's also the Kurama Mountain Temple and Kibune Shrine – two famous temples with hiking paths leading to them. 
The Fushimi Inari Shrine in south Kyoto also feels like an escape from the city.
This spot is best known for its thousands of orange "torii," which line the path leading up to the religiously significant Mt. Inari – and the view is breathtaking. 
There is a range of routes to take, and these all lead to the summit. The three-hour walk includes many smaller shrines as well as food stands offering tasty treats to satisfy your appetite along the way.
Halfway up the climb, you'll reach the Yotsutsuji intersection, which offers up stunning views of Kyoto.
Final Say 
Whether you're looking for an escape from the city and a pleasant day hike, or a more challenging trip that tackles mountainous terrain, Japan offers up something for everyone.
It also offers breathtaking views that are particularly beautiful in the spring and fall, as well as a range of cultural and religious temple hikes and pilgrimages. 
The downside of hiking in Japan is that beauty spots can get crowded with tourists, particularly at the weekends and during the holidays.
If you visit, we recommend going off-season or choosing weekdays for your hikes, as well as seeking out some of the less popular routes.