Dallas has an undiscovered stash of hiking trails!
You will discover some rugged terrain with sharp climbs or relaxing walks based on your interests – all easily accessible in Dallas.
So put on your hiking shoes, because we're going to explore some of those Dallas hiking trails below.
1. Cedar Ridge Loop
The Cedar Ridge Preserve reaches 755 feet high and is a wildlife lover's paradise, located only 20 minutes away from the center of the city.
The Preserve is 600 acres big and has approximately 15 miles of hiking trails, local trees and flowers, and butterfly green spaces, in addition to some picnic spots with stunning scenery to relax and have some food.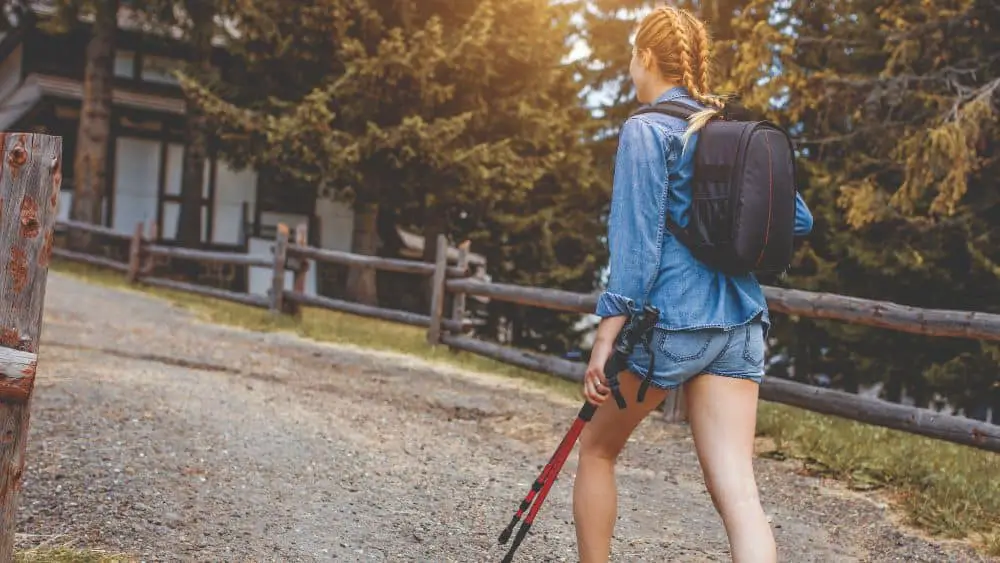 You might even see native animals such as birds or insects as you explore this natural environment – it's not unusual in such areas.
This hike is a bit difficult for a novice hiker, so take your time when trying it.
To finish this 5.5-mile hike you will need approximately 2 hours.
This is a famous hiking as well as running place, so you will almost certainly run into some runners or fellow hikers whilst exploring.
Dogs are welcome and can roam freely in certain zones.
2. White Rock Lake Trail
The White Rock Lake Trail is 9 miles long and runs around the homonymous lake, offering stunning views from every angle.
White Rock Lake, found in northeast Dallas, is a thousand-acre urban lake that was developed in 1911 as a water supply for the metropolitan area of Dallas.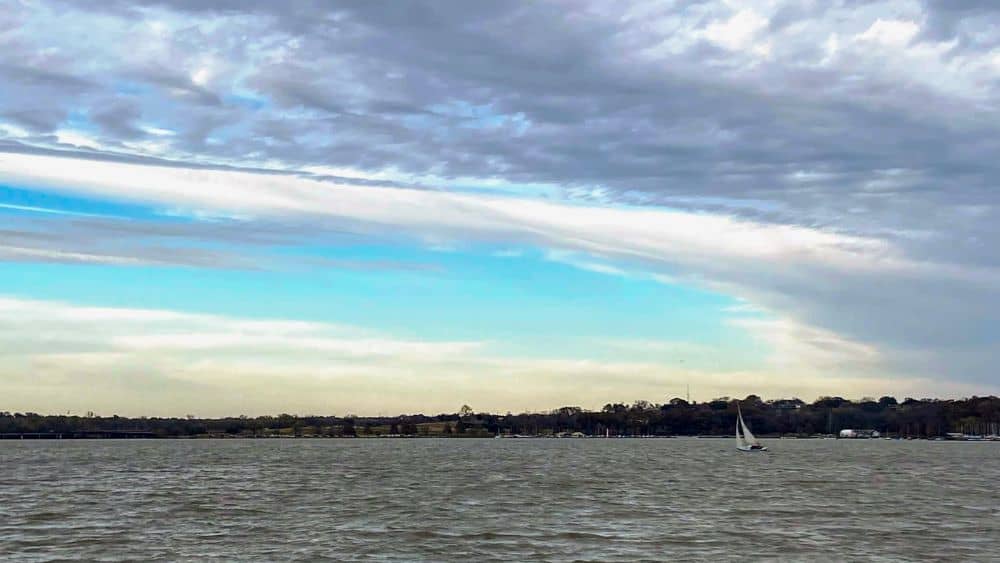 White Rock Creek continues to flow into the lake from the northwest and feeds the lake.
Hiking on this trail is simple and suitable for people of all abilities.
If you want to complete the entire circle, you will need approximately 3 and a half hours.
The surrounding region is preferred by many hikers, as well as fishermen, bird watchers, and people who are into paddle sports.
As a result, you will most likely come across other folks as you explore the place, with the trail being accessible year-round.
3. Boulder Park Trail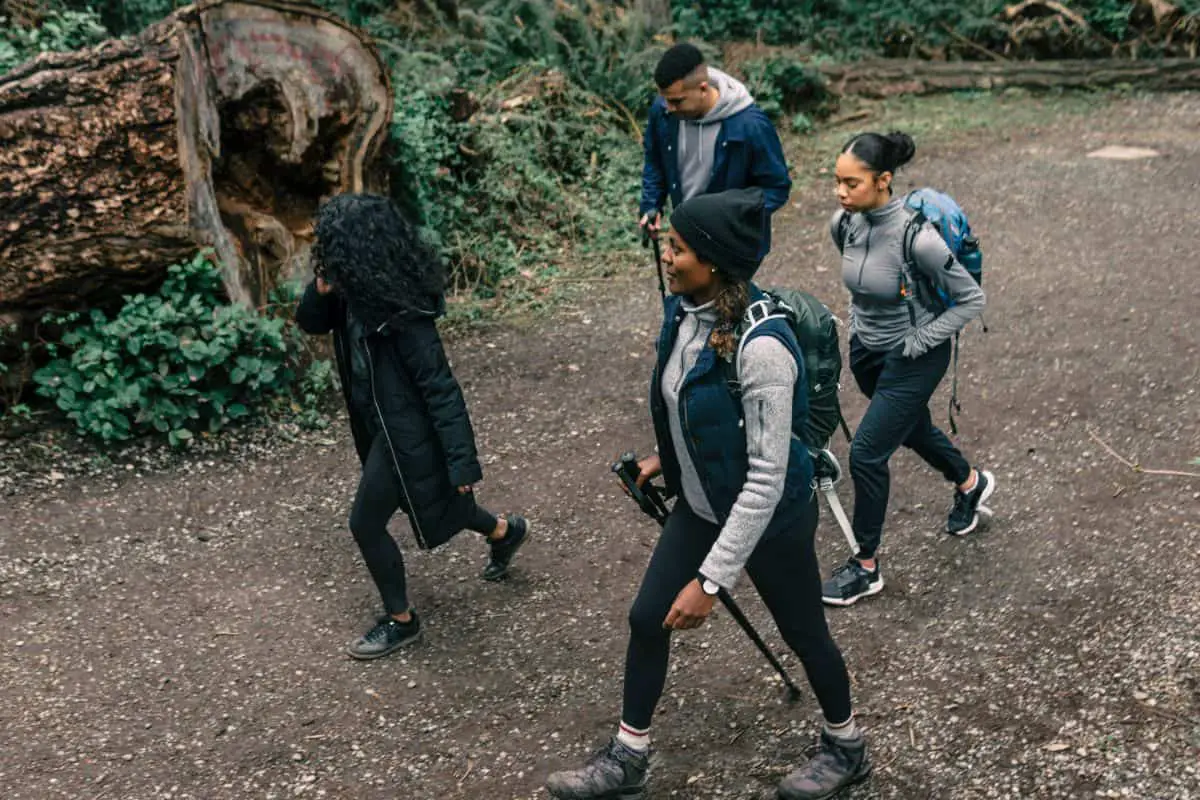 This trail is more difficult, but it is fairly short in comparison to other trails of this degree of difficulty.
With a 4-mile length, this trail can be completed in less than 2 hours.
 Since it is a rather tricky path, markers are placed along the route to keep you safe and prevent you from getting lost.
The Red trail will take you through the full Boulder experience, including all the highlands, bumpy downhills, dips, and wet creek crossing points.
Double-check that you are properly equipped for this hiking trip, especially with a suitable pair of hiking boots.
If you follow the Blue trail, it will help you avoid all the difficult sections and offer you a somewhat family-friendly hiking trip.
This path is a popular destination for hikers, mountain bike cyclists, and trail runners, so get ready to meet and greet many people on the way.
From March to October is the ideal time of the year to hike this route, and while you may bring your dog, it needs to be always kept on a leash.
4. Katy Trail
If you decide to go hiking in Dallas, the Katy Trail is one you cannot skip.
This trail is 7.7 miles long and is the most popular out-and-back hiking trail in the center of the city.
The region is a well-known, shaded, and cemented city center route that is ideal for strolling, biking, roller skating, and cruising.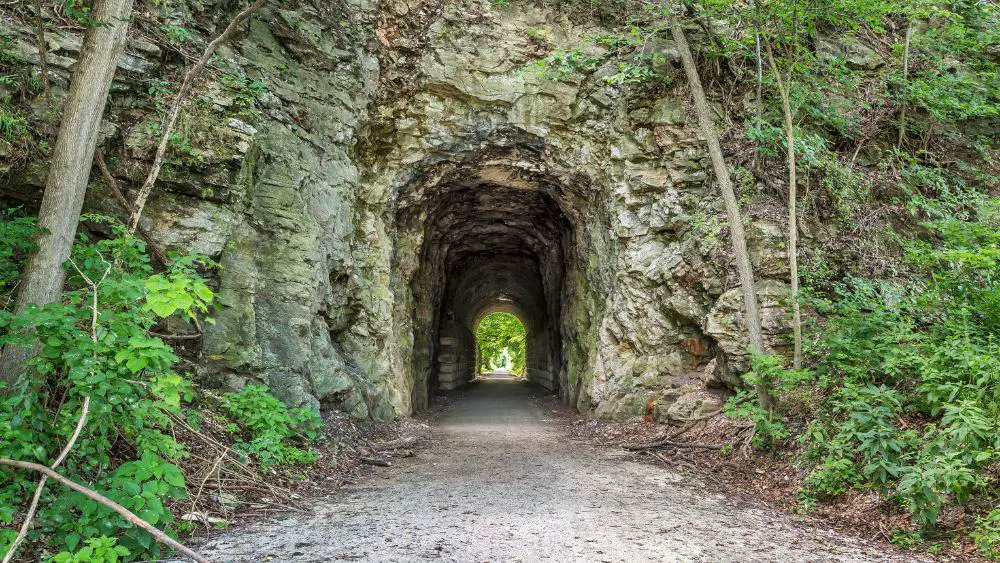 There are marked paths for people on wheels so that people on foot can walk in peace.
Katy Trail is among Dallas' most recognizable landmarks.
It used to be a neglected rail line, but it has now been transformed into a spectacular trail that takes you through spectacular landscapes while providing your feet with an amazing adventure thanks to its numerous turns and bumps.
The trek is so famous that it draws over 1.5 million tourists each year who come to take in the breathtaking scenic views on this well-kept route.
Mile indicators on the Katy Trail indicate how much more you need to reach your next sightseeing destination.
This can also assist you in staying on track and help you avoid getting lost.
5. Spring Creek Forest Trail
The Spring Creek Forest is located 25 minutes northeast of the city center.
Its trail is a short, family-friendly circular one that goes alongside a creek and through the forest.
The cycle to the west of the trail is undeveloped and, depending on the season, maybe too weedy.
Should you choose to visit the western areas, do not forget to wear suitable attire to protect your skin from the growing vegetation.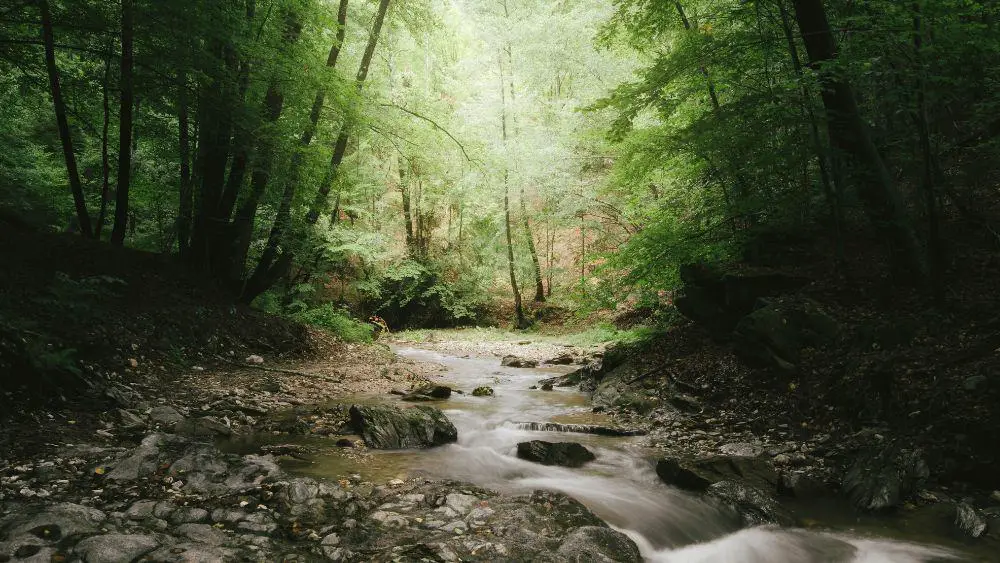 The Spring Creek Forest Trail is one of many trails available at Spring Creek Forest, but it provides the most experiential wildlife experience.
This track is approximately 20-minutes long and functions as an excellent starting point for your young hikers.
6. Arbor Hills Nature Preserve Trail
The Arbor Hills Nature Preserve is a park that is 200 acres big and is located approximately 25 minutes north of the city center.
The park has miles of naturally beautiful pathways ideal for taking a stroll, going for a run, trekking, as well as other recreational activities.
Its trail takes approximately an hour to complete, and you may see some horses along the way because the region is famous among horseback riders.
The Bottom Line
With panoramic views, beautiful natural landscapes, native animals, and, of course, wildflowers, Dallas is a great city to visit not only to experience life the Texan way but also to explore nature.
So, next time you are planning to go hiking, you know where to go!