Alabama is renowned for its magnificent charm and incredible nature reserves, which are dotted with trees and the greens of longleaf pine trees, a vast group of native animals, and a small stretch of seashore.
If you prefer to spend time outdoors, this article has some of the best hiking trails you can find and visit in Alabama, so keep on reading below to learn more about them!
1. Oak Mountain Park Red Trail
Birmingham is Alabama's biggest town, with a citizenry of nearly 210,000 people.
Oak Mountain State Park is approximately half an hour south on Interstate 65.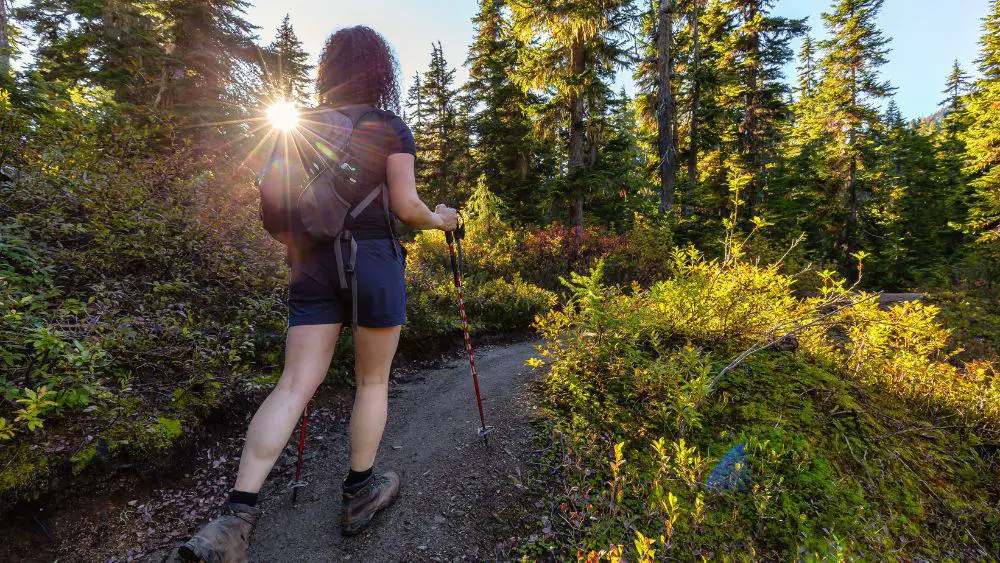 The Alabama State Lands Act introduced this park on Double Oak Mountain in 1927, and it's grown to become ten times bigger in this past century.
Oak Mountain is now Alabama's biggest state park, with almost 10,000 acres and 25 miles of hiking trails.
With a length of 17 miles, the Oak Mountain Park Red Trail is the longest in Alabama.
This trail is incredible in that it encompasses a wide range of landscapes, such as:
lush greenery
rugged terrain
and waterways
The site can be found in Oak Mountain State Park in Pelham and includes numerous sub-trails, the longest of which is the Red Trail.
This trek is not only suitable for both novices and experienced mountain bicyclists, but it is also suitable for pets and children.
2. Joe Wheeler State Park Trails
The Joe Wheeler State Park, situated on the Tennessee River's northern bank, has many miles of nature trails.
The Blue Trail is a famous hiking trail in this park in southwest Rogersville. It is a long, asphalted road just south of the Lakeside Cottages.
Keep going on to the Yellow Trail, which is 0.6 miles long and goes parallel with the lake.
Alternatively, take the 2.5-mile Luther's Pass Trail east from the boat ramp.
You can walk this trail and return or combine it with the Page Farm Trail which is 3 miles long and the Punisher Trail for another 0.3 miles and then return to the dock.
3. Monte Sano State Park Trails
Monte Sano translates as "Mountain of Health" in Spanish, and for over a century, tourists from all over the nation have been drawn to Monte Sano State Park's clean mountain air, beautiful scenery, and mineral-rich springs.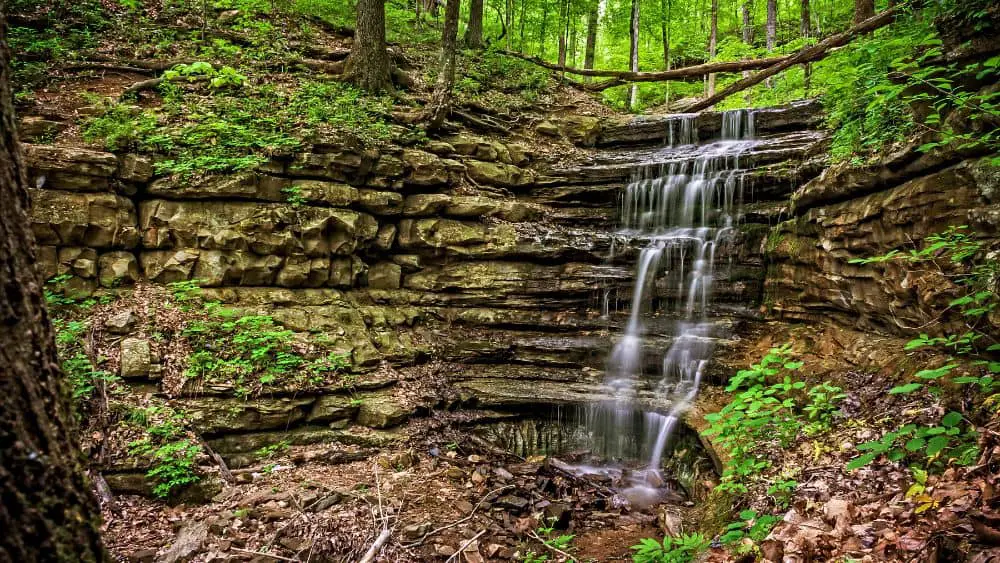 The paths at Monte Sano State Park total 22 miles, and tourists swarm there in the springtime to see the Indigenous flowers blossom.
The location is also trendy during the autumn season when the trees and shrubs give vibrant colors.
Heads Up! A few trails, including the Waterline, Wagon, and the High Trails, go past some wonderful falls, so it's best to have your waterproof hiking shoes on because the pathways can be slippery in wet conditions (or muddy after downpours).
The Stone Cuts Trail is among the most famous trails.
Along this 2.4-mile loop, you can discover a variety of caves that you can enter.
4. Green Mountain Nature Preserve Trails
The Green Mountain Nature Preserve, roughly 30 miles to the south of the Japanese Garden, is among the top places in Alabama to go if you love waterfalls.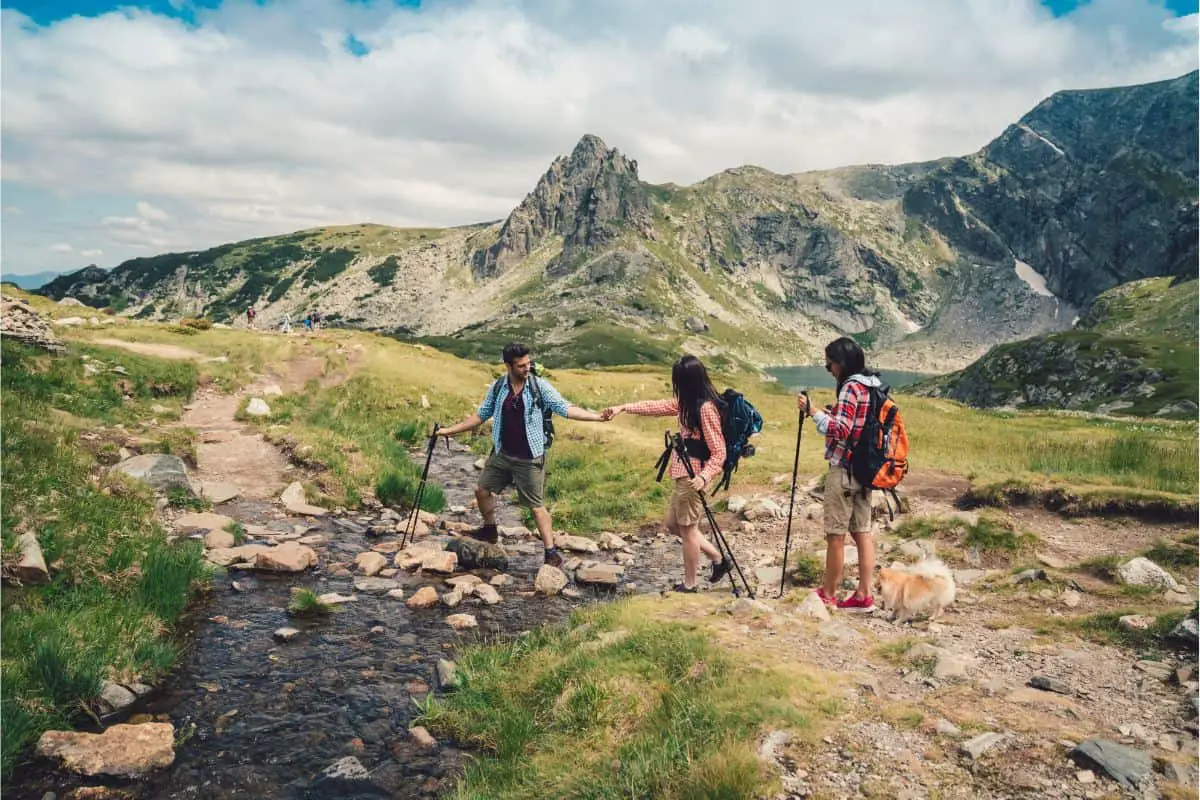 The flows and falls in this huge park of 500 acres run almost all year.
The Alum Hollow Trail, found about a mile away from the entrance to the Madison County Nature Trail, is among the most famous hikes at the Green Mountain Nature Preserve.
Continue down this path and get to Alum Falls and Alum Cave, a rock overhang that was a safe place for Indigenous peoples.
Keep going toward the East Plateau, West Plateau, or Talus Trails, if you want to find a connection to the Alum Hollow Trail for a lengthier hiking trip.
The Ranger Trail offers a more difficult extension to the Alum Hollow Trail.
This route is 2.2 miles long and was given its name after the remnants of a Ford Ranger truck abandoned on this path.
5. Bankhead National Forest Trails
The Bankhead National Forest is the most northern one of Alabama's 4 forest lands, situated right west of Little River Canyon National Preserve.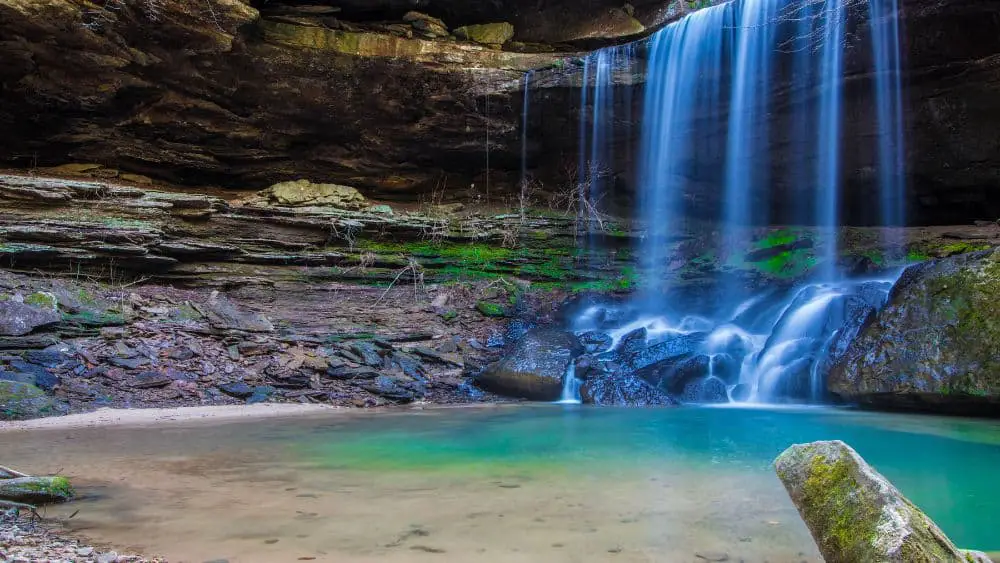 This trail of 3.5 miles to Sougahoagdee Falls is a famous day trek. It is a marked path that is also pretty flat and provides ample shade. The big falls at the end are truly incredible.
Follow the Kinlock Falls Loop (0.3 miles long) close to Haleyville for a shortened hike to another incredibly gorgeous waterfall.
Just exit Kinlock Road south of the overpass and choose any of the 100-foot-long trails to get to the falls.
6. Talladega National Forest Trails
Talladega National Forest is found in the southern Appalachian Mountains and is around an hour's drive from Birmingham.
The Cheaha Falls Trail near Lineville is 2.1 miles long and is among the most renowned hiking trails in these woods.
Year-round, look for a wide range of blossoms along this out-and-back route, like the yellow wood poppy, the soft lavender phlox, or even the cascading Virginia bluebell.
Try exploring the Pinhoti National Recreation Trail, which extends well over 100 miles round the mountain ranges as well as through the plains for an extended and more difficult journey.
7. Little River Canyon National Preserve Trails
Little River Canyon National Preserve is approximately half an hour south of the DeSoto State Park.
Walk the Little River Canyon Trail to take in the breathtaking scenic views, which include crystal-clear rivers and streams and stunning falls.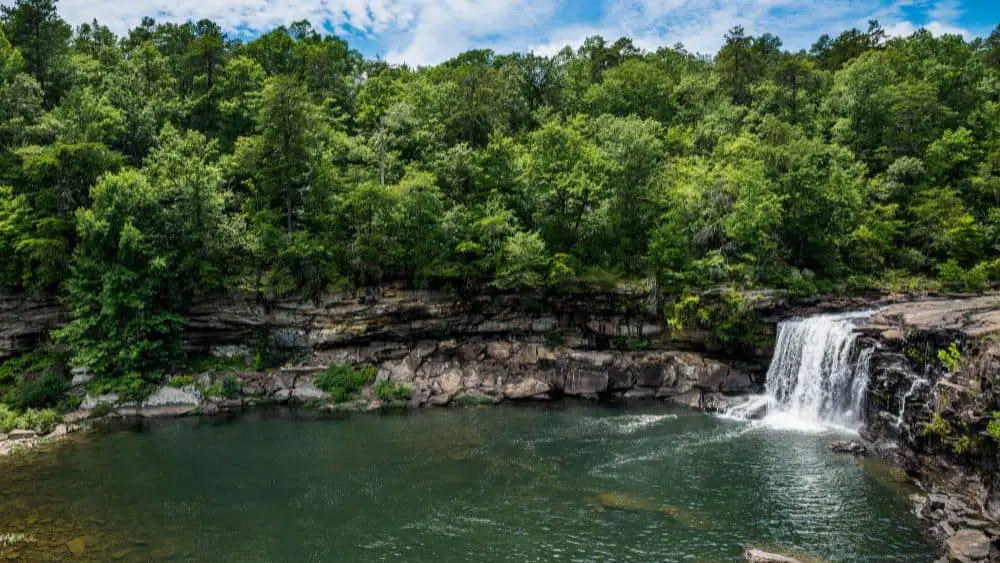 This 1.7-mile out-and-back path with a 200-foot ascending range is a fairly simple route to reach the falls and river.
For a more difficult hiking trail, take the 0.8-mile Eberhart Trail, which comes down into the canyon, the water, and many cool swimming ponds.
Keep in mind though that it will be an uphill to get back to base.
The Bottom Line
Alabama is a beautiful state with plenty of natural parks that include some of the best hiking trails you can find in the United States.
So, next time you are visiting Alabama, or even if you live there and want to explore its nature, visit one of the parks and trails on this list and you won't be disappointed!