Imagine that you have spent the whole day hiking and it's time to set up camp. I bet you're super hungry after all that walking right?
But now you are going to have to wait for ages to set up your cooking gear and make a meal. But what if I told you there was another, stranger, alternative?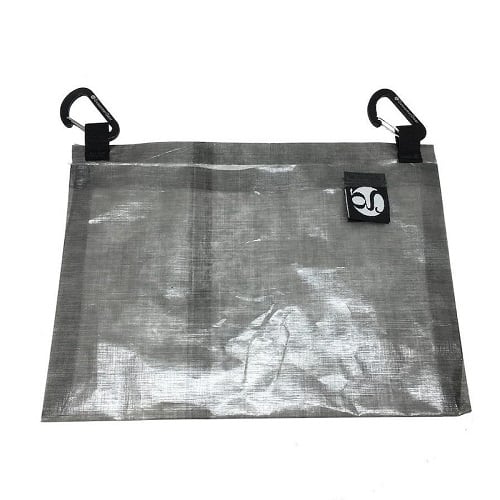 Let us introduce you to the Gossamer Gear Crotch Pot! This product may seem fake or like a joke gift, but as a small cooking system, it works surprisingly well for making quick meals or snacks. 
The Crotch Pot is an excellent non-fuel, lightweight trekking burner. It's a very simple yet effective method of rehydrating meals using only your body heat. 
So how does this all work? And can it make tasty meals using just your body heat? These questions and more will be answered in this article, so read on to learn everything about the innovative Crotch Pot. 
How It Works And How To Use It
Using the Crotch Pot is super simple. First, fill a ziplock bag halfway with water and food and place it inside the pouch, securing it with the loops of your belt or your trousers.
After an hour or so of strolling, the food should be warmed up and ready to eat. 
The Crotch Pot is an improvement over the traditional cold-soaking method of rehydration and the first step toward stoveless meals for backpackers.
The crotch pot is the lightest way of cooking, weighing just 9 grams when the micro biners are included.
The Crotch Pot is an alternative to a stove cooking method. For hikers who rarely bring a stove out when hiking, the Crotch Pot may be used in place of the often very heavy and bulky reservoirs you need to rehydrate food.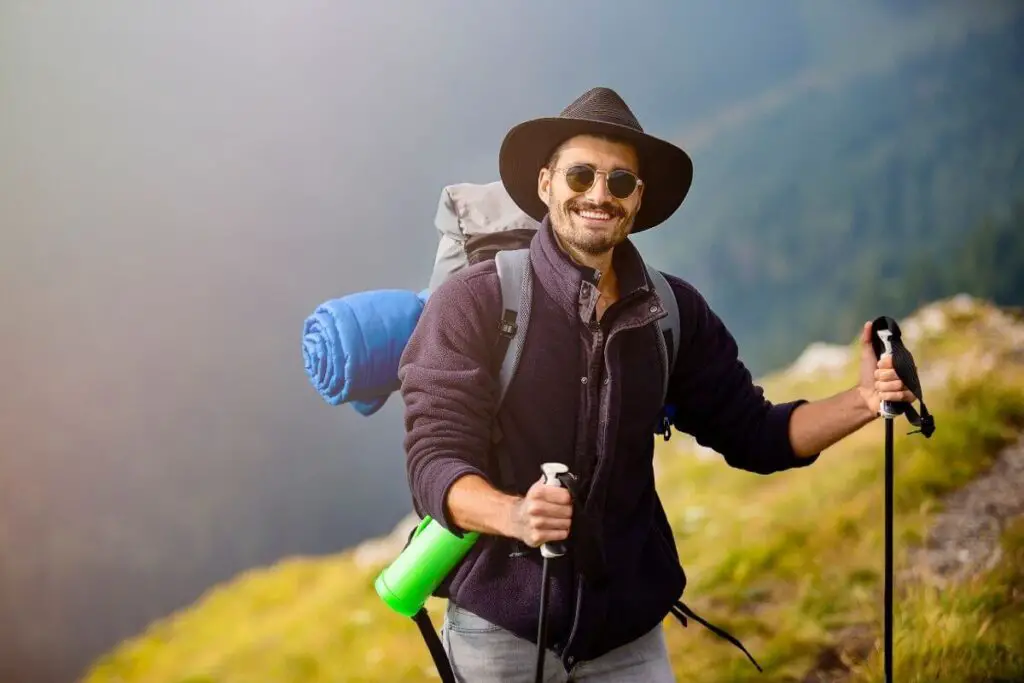 It's a great choice for short treks with little pack space, or longer trips if you've mastered it and want to minimize the space and weight of a stove. 
As the Crotch Pot does not have its heating system and relies on your body heat, how fast things cook and how hot they are will entirely depend on you.
AS you cannot control your body heat though, you may find that things are not as hot as you want them to be. 
Rehydrated oats or instant noodles are probably the easiest foods to warm up in the Crotch Pot. However, similar to conventional cold-soaking in a reservoir, many things may appear undercooked because of the lack of a true fire.
Key Features
The Crotch Pot is very simple so don't expect a ton of features when you buy this product. At purchase, all you get are two quarter-sized zip-lock bags that you put your food in, and two biners that can attach the bag to your belt loops. 
At least the zip-lock bags are reusable though, so that's a bonus. 
Pros And Cons
Check out our pros and cons before you leave today!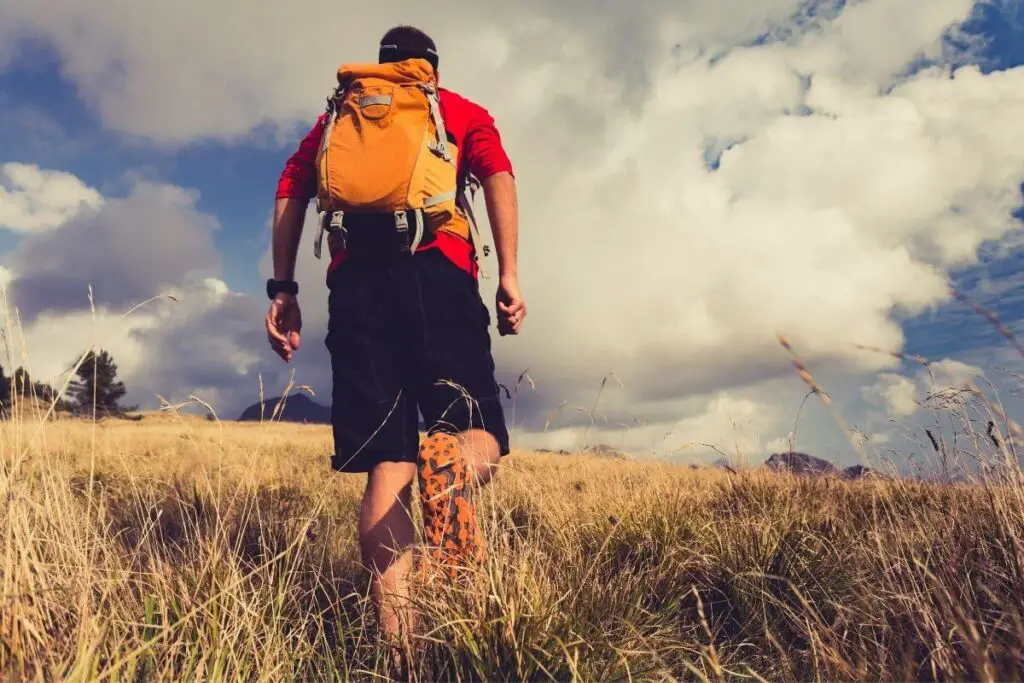 Pros
Efficient – The Crotch Pot weighs nearly nothing and needs less room in your rucksack than almost anything would when folded up. In testing, it was found that the Crotch Pot was way more efficient at cooking and rehydrating food than a jar would (which is another popular rehydration method for hikers). In total, most of your meal or snacks should be done in just 90 minutes or less  
Very versatile – While the Crotch Pot is meant to reheat food using your body heat, it may also be used to rehydrate food when tied to the outside of your backpack. Alternatively, you may hang the bag on your pack and let the sun rehydrate the food instead.
Lightweight – At 9 grams, the Crotch Pot is far lighter than any stove set up and weighs less than half as much as a 2-ounce cold-soaking jar. While you could use regular ziplock bags and probably could get the same results, the Dyneema material used in the Crotch Pot prevents leaks better. 
Cons
You look a bit silly – As you are attaching this bag to your stomach area to warm up the food, you may look a little weird to any other hikers that you might pass. The bulge is even more obvious if you are a smaller, skinner person
Attachment can be difficult – The clips are intended for use with belt loops. Without them, attaining the right fit may be difficult. If you wear racing or spandex shorts with no loops then it will be very difficult to use this product. You should try using the material of the shorts themselves to keep the pouch in place against your stomach, but that may not work. 
One option is to pin it to your pants or shorts using safety pins, but not everyone is comfortable with the sensation of those around their waist.
Leaks can very easily happen – it's very easy to accidentally not zip up the bag the whole way, which means you could get lukewarm oats running down your leg
Tips And Tricks
Here are some handy tricks to using The Crotch Pot right. 
Make sure it's closed! – This is the most important one. Prevent any possible spills by double and triple-checking that the back is sealed correctly
Only cook foods that can usually be ready in under 5 minutes – for every minute that the food would usually take to cook, this is bumped up to 15 minutes when using your body heat. So if you are cooking a 5-minute snack, it will take 75 minutes to be done
It can only feed one person at a time – you can't cook any huge meals in this, so maybe just use it for individual meals and snacks. 
Summary
With a weight of less than a pound and a packing size smaller than any other on the market, there are few reasons not to try out the Crotch Pot on your next camping trip.
It's hilarious in every aspect and would make a terrific gift for your travel-loving friends. This gives hikers interested in cold-soaking several good options for rehydrating meals.
For hikers who already cold-soak in a jar, the Crotch Pot may be considered an improvement.