The good old US of A has some of the world's best hiking trails, this is no surprise considering that most of our fair country is not actually urbanized but pretty rural and that a lot of land is set aside for national parks.
Many of these national parks are beautiful, unique, and incredible to wander around, but none of them measure up to the first national park to be put into existence in America, the Yellowstone National Park.
This place can truly be considered virgin wilderness and even with the tourists that come during peak season, the expanse of this wilderness means that you will rarely if ever see anyone.
With such an amazing place to explore, many people have felt disappointed by only going for one day and instead want to truly gain a feel for the place that would require extended time there.
If this is what you are after, then look no further, as we have compiled a list of the best multi-day hikes in Yellowstone just for you.
Where Is Yellowstone?
Yellowstone National Park is located in Wyoming, United States, and covers over 1 million acres of land.
It was established in 1872 when it received its very first congressional charter, and it became the first national park in America.
The park is home to over 3 million animals including grizzly bears, wolves, elk, bison, moose, deer, mountain goats, eagles, hawks, falcons, otters, and more.
It also contains a multitude of lakes, hot springs, geysers, and other natural wonders and attractions.
There are currently about 4.5 million visitors who come each year to enjoy all the beauty and wonder that the park has to offer.
Best Multi Day Treks In Yellowstone
Sky Rim Trail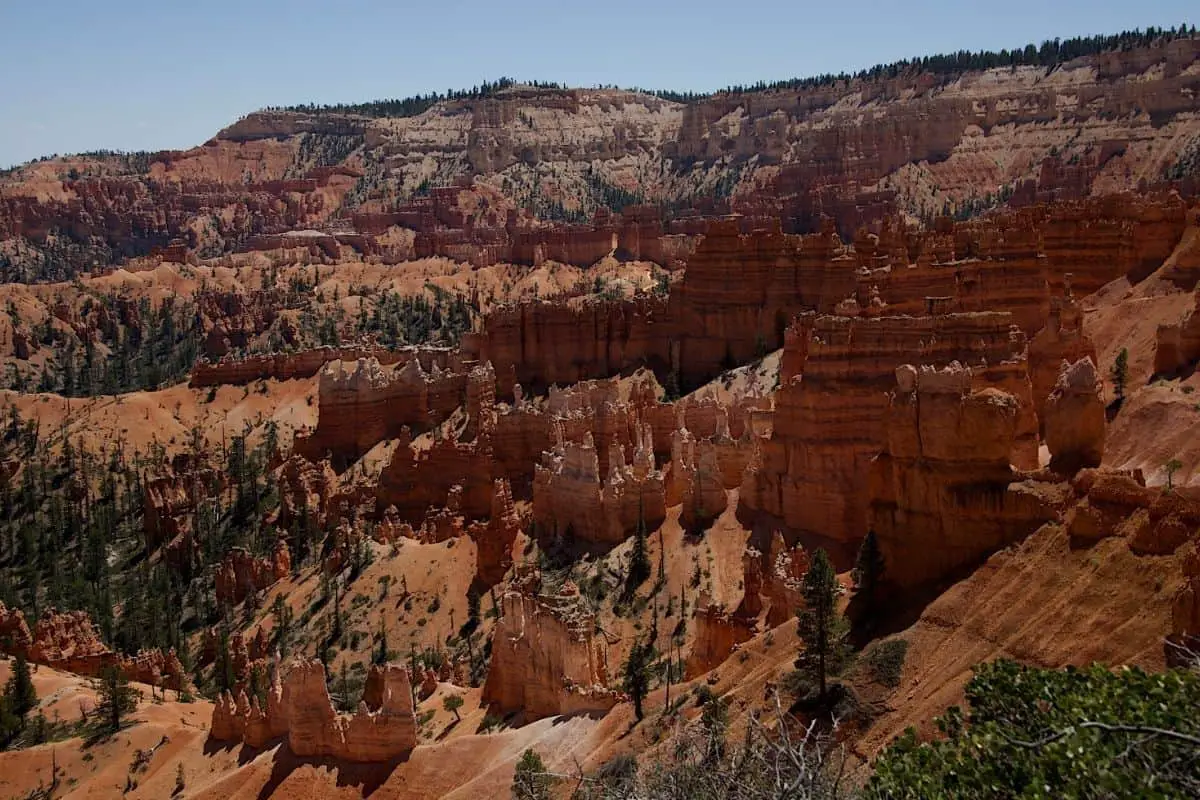 This trail starts at Specimen Creek Trailhead and gives you some of the best views of the park itself.
To start, you will get great vistas of Meldrum Mountain, before the trail starts to get steadily more elevated. From there it will climb up to Shelf lake.
Normally, people would smash out this route as fast as possible, but the trail is difficult and normally done by experienced trekkers. If you are not as experienced, you may want to take breaks.
Don't worry, though, as the trail does break up constantly throughout the climb and there are plenty of areas to set up camp if you are not feeling up to doing it all in one go.
You can camp on the bank of Shelf lake and when you trek back, you may want to go via the border of the Gallatin National Forest.
It provides wonderful panoramas and views of the surrounding areas, the various peaks, and the valleys below.
It can be a bit precarious coming back along this route, especially with the drops down, so be careful.
All in all, this route is difficult, but should take no longer than two days for those who are quick and three days for those who need a bit more time. At 27 km it is quite long, but again nothing too strenuous in trekking terms.
Black Canyon Trek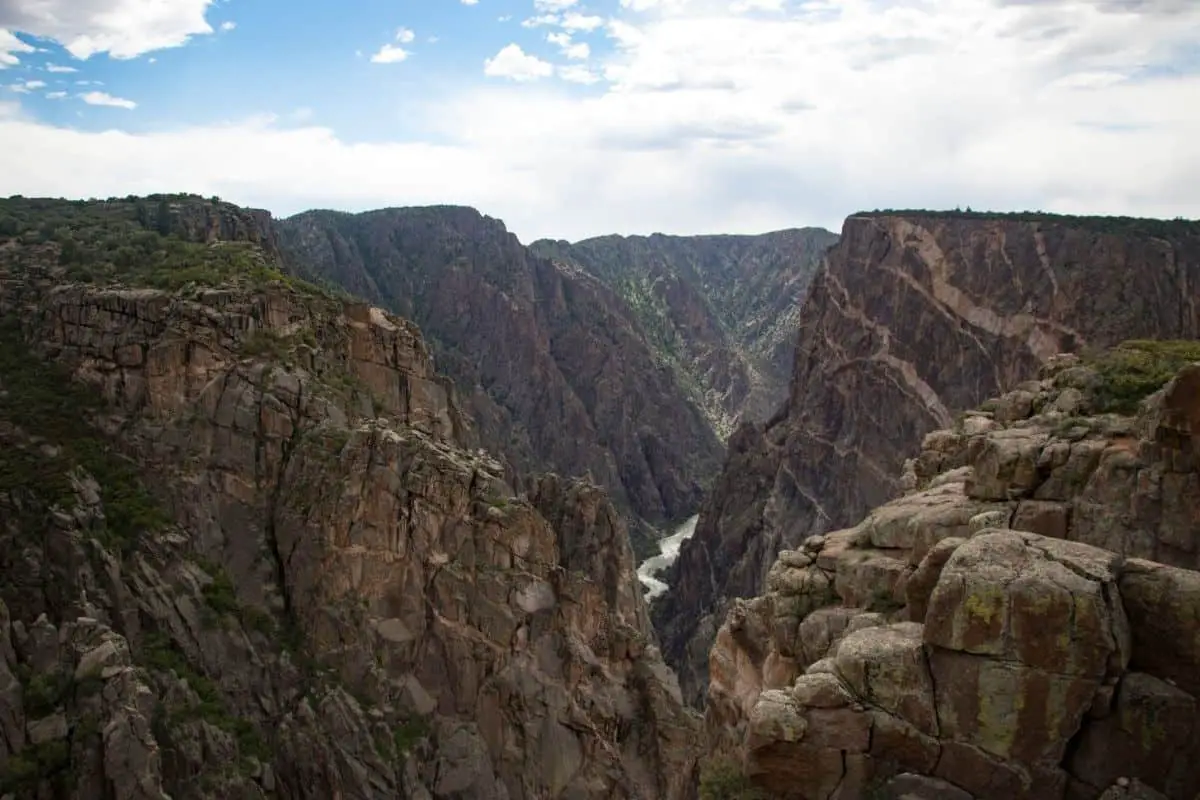 The Black Canyon hike takes you through the heart of the park, past some of the most scenic locations within Yellowstone.
You will find yourself hiking through the Lamar Valley, which is famous for its large herds of buffalo. There are also lots of wildlife here including elk, bald eagles, mule deer, coyotes and much more.
There are several trails leading off from the valley, and they provide access to some main attractions within the park.
Some main ones include Old Faithful Geyser Basin, Mammoth Hot Springs, Lake Yellowstone, Hayden Valley, West Thumb Geyser Basin, Grand Prismatic Spring, Norris Geyser Basin, Tower Fall, Bechler River, etc.
As always, make sure you bring water, food, tents, sleeping bags, personal items, sunscreen, insect repellent, binoculars and anything else you think you might need on your trip.
This is going to be an amazing adventure whether you do it solo or with friends. Make sure you pack lightly!
Shoshone Lake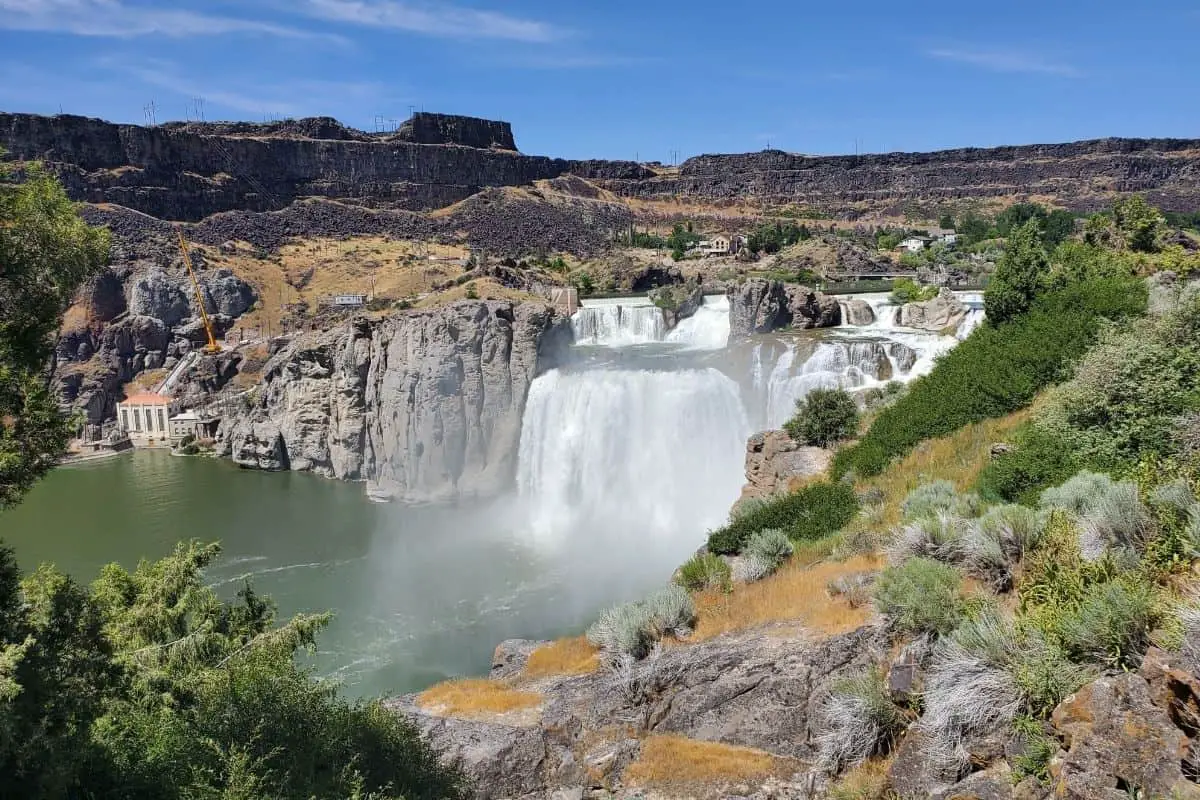 This hike is definitely one of the most popular trips in Yellowstone, and it is easy to see why. Shoshone Lake is located just south of Canyon Village, and it's surrounded by mountains and beautiful scenery.
There are many routes available depending on how ambitious you wish to be, however, we recommend starting at the North Entrance Station.
The hike can take a while, up to 4 or 5 days if you take your time, but it is well worth it. To start, you go to Lonestar geyser trailhead and hike from this geyser to Shoshone lake itself.
Once reached, you can camp and traverse the northern shore on day 2, exiting the Delacey Creek trail on day 3.
If you wish to fully explore the area or perhaps just relax by the shore line, you can do this for a day before heading back with no issues.
Snake River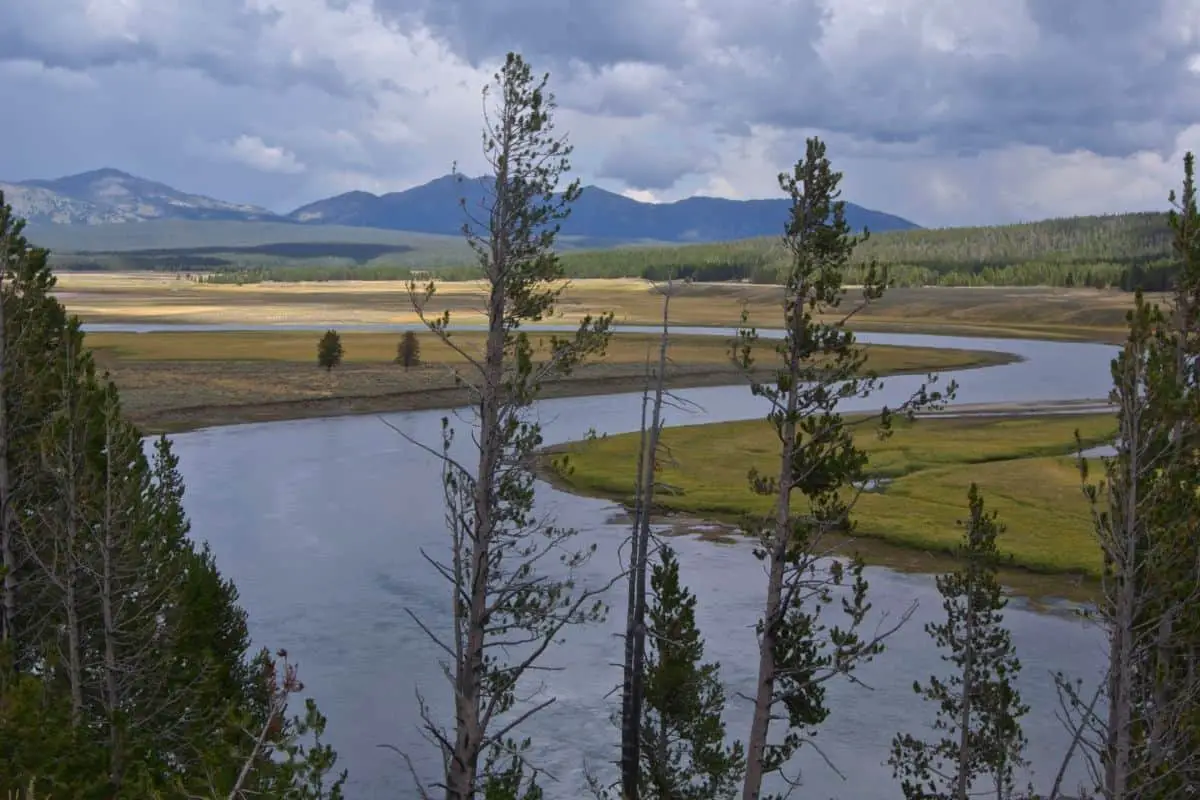 If you're looking for a multiday hike, then this is the perfect choice for you.
The Snake River trail leads to the headwaters of the Salmon river, which flows into the Columbia River system. It is around 30 km roundtrip, and it gives you great views of the geysers and hot springs.
The first part of the hike is relatively flat, which makes it ideal for families or groups who want to get their feet wet and experience nature.
However, once you reach the river, it gets increasingly steep, and you'll feel like you're climbing uphill as you go further.
But don't let that discourage you, as you'll soon reach the spectacular Upper Falls and enjoy the views of the river gorge.
From here, the trail continues to climb until it reaches the junction where the Lower Falls Trail meets the Snake River Trail.
Here, you have the option of taking a short detour to Lower Falls to see them before continuing.
From there, you've got a few options. You could continue to follow the Snake River Trail to the end of the road. Or, if you want a longer hike, you can turn left onto the Firehole Lake Trail.
This is slightly shorter but has even better views of the falls and the river. Then, if you want something really special, you can head straight for the top of the falls and reach the junction with the Observation Point trail.
This is an extremely challenging trail and requires a good level of fitness, so only attempt it after having done some preparation beforehand.
Lamar Valley Loop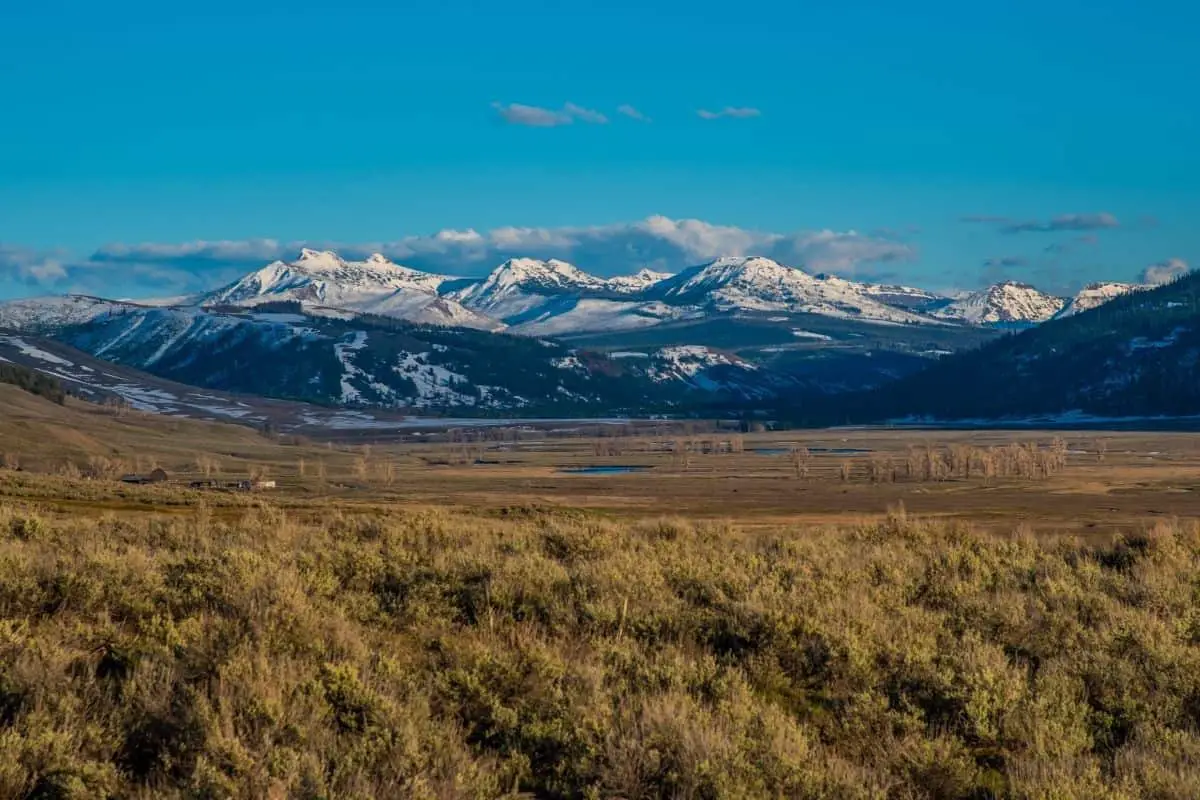 Another great multi-day hike. Lamar Valley loop is actually a very long route that takes you through gorgeous meadows, forests, lakes and creeks.
Although the length of the trail might seem daunting, it does not require much hiking skills and is suitable for all levels.
This particular hike was originally designed as a way for people to access the Lamar Valley without needing to drive out of the park.
It starts off fairly easy, following the Madison River, which will eventually lead you to the East entrance station.
fter reaching the station, you can either stay overnight or continue to the next section of the trail.
From there, you can choose between either staying at the East Entrance Station Campground or going over the Lamar Pass.
For those who are interested in seeing more of the park, they should definitely make sure to visit the Lamar Valley.
The best way to do that is to return via the West Entrance, since this way you will be able to cross the beautiful Lamar River multiple times.
This is one of the most popular trails in the park. In fact, the entire area is so popular that you can expect crowds throughout the year. As such, it's important that you book accommodation ahead of time.
Also, although the trail is relatively easy, the elevation gain is quite significant. So, if you haven't already, you should consider doing a bit of training beforehand.
If you decide to take on this hike, you should plan to spend approximately 5 days.
This trail is incredibly scenic and features some of the most incredible scenery found in any national park.
Not only will you find yourself surrounded by towering mountains, rugged cliffs and crystal clear waterfalls, but you'll also have the chance to witness wildlife from bears to elk to bison.
There are many types of wildlife along this trail including white tailed deer, black bear, mountain goats, moose, bald eagle, golden eagles, peregrine falcons, osprey, lynx, porcupines and wolves.
Conclusion
Being one of the oldest, largest, and most protected parks in the nation, Yellowstone is nothing short of a wonder to explore and see.
Going for one day is spectacular, but when people leave after that one day, they feel as if they haven't scratched that itch or done as much as they wanted to.
Therefore, if you feel up to the task, you should definitely explore the options of a multi-day hike through this pristine wilderness. It is not a place that disappoints.