With spectacular mountain ranges, diverse ecosystems, and lively rainforests, Washington State has a lot to offer!
To make this easier for you, we have compiled a list of all the best multi-day hikes in Washington State – no matter your hiking experience, there's something for everyone!
What to Expect?
Hiking is a great way to see what a country or state has to offer. It typically involves a long, intense walk along footpaths or trails within the countryside.
However, don't let this deter you, as the journey and end goals are always worth it. Just imagine breathing in the fresh air and taking in the stunning scenery!
Although, sometimes, a one-day hike just won't do this justice. So why not pack your tent and extend your hiking trip for a trek of a lifetime!
Washington State is known for its gorgeous landscapes and breathtaking views. So much so, that it can be difficult to decide where to begin your hiking expedition.
South Coast Wilderness Trail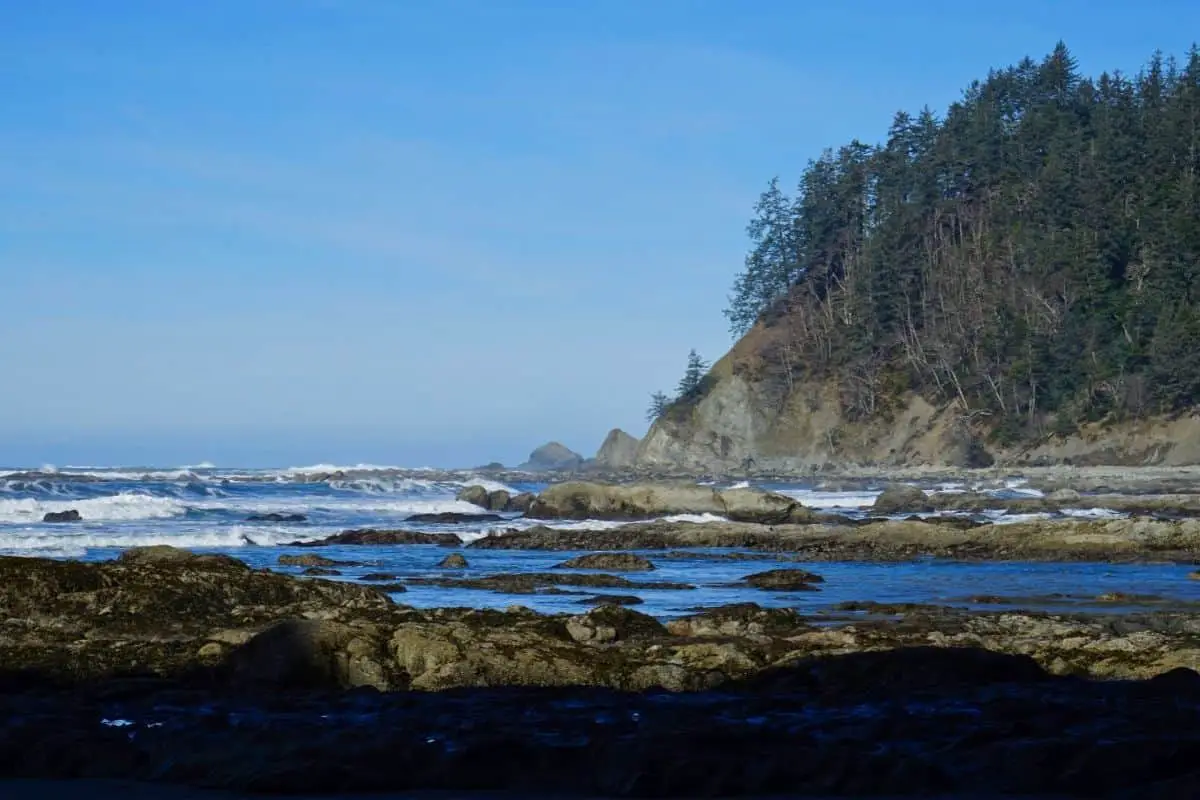 Traverse along an impressive 17 miles of coastline in the South Coast Wilderness Trail, and witness some spectacular ocean sunrises and sunsets while you're there.
Although this seems like an easy walk on the beach, it features some tough and physically demanding aspects.
You're going to be trudging along damp sand/ mud, climbing up slippery ladders, and patiently waiting for tides to go back out at sea to let you continue your journey.
It's a challenge, but it's worth it! With an abundance of nature, impressive sea stacks, and some spectacular waves – you will be fully immersed in nature.
Hoh River Trail To Blue Glacier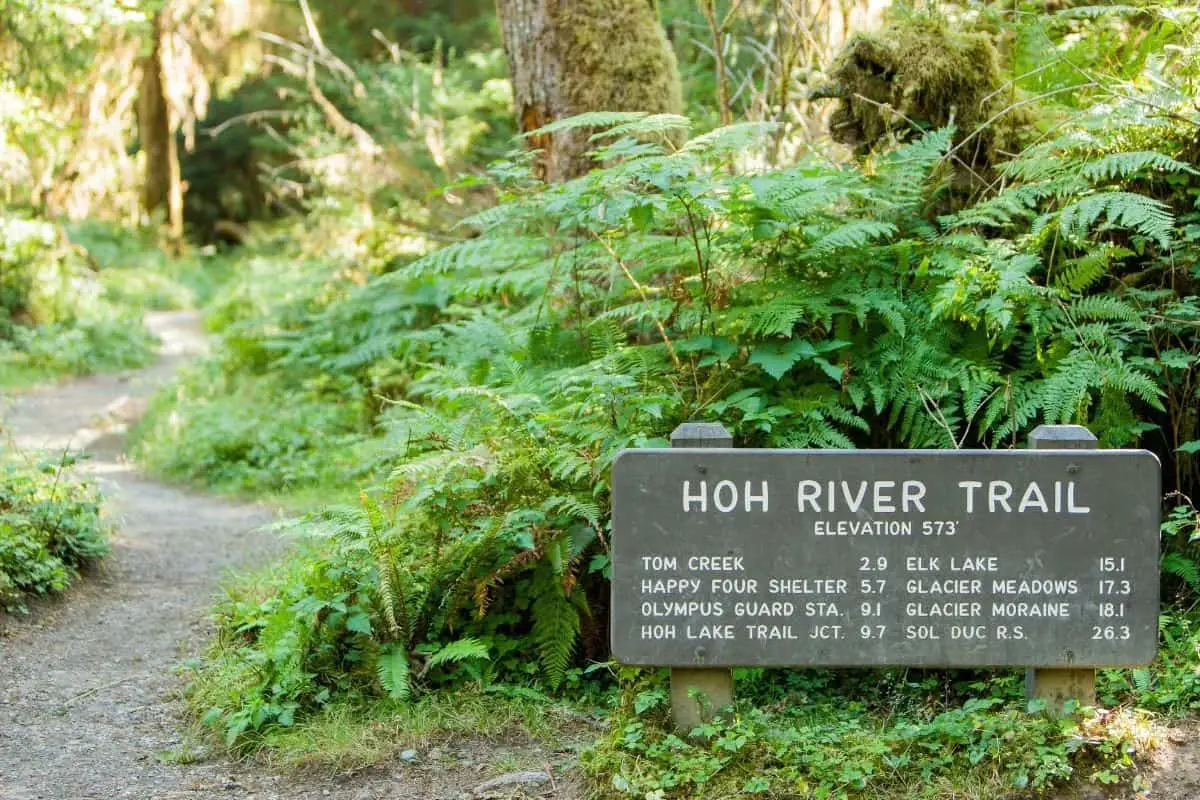 Experience vastly different ecosystems in one single trip when hiking the Hoh River Trail to Blue Glacier.
Begin your journey in the mossy rainforest and then finish off with panoramic views of the Glacier Meadows and the dome of Mount Olympus. With many campsites along the trail, it's great for a weekend away!
Particularly suited for backpackers who want to experience a bit of everything, whether this is bewildering rain forests or staggering mountains with amazing views, anyone would love this hike!
The Enchantments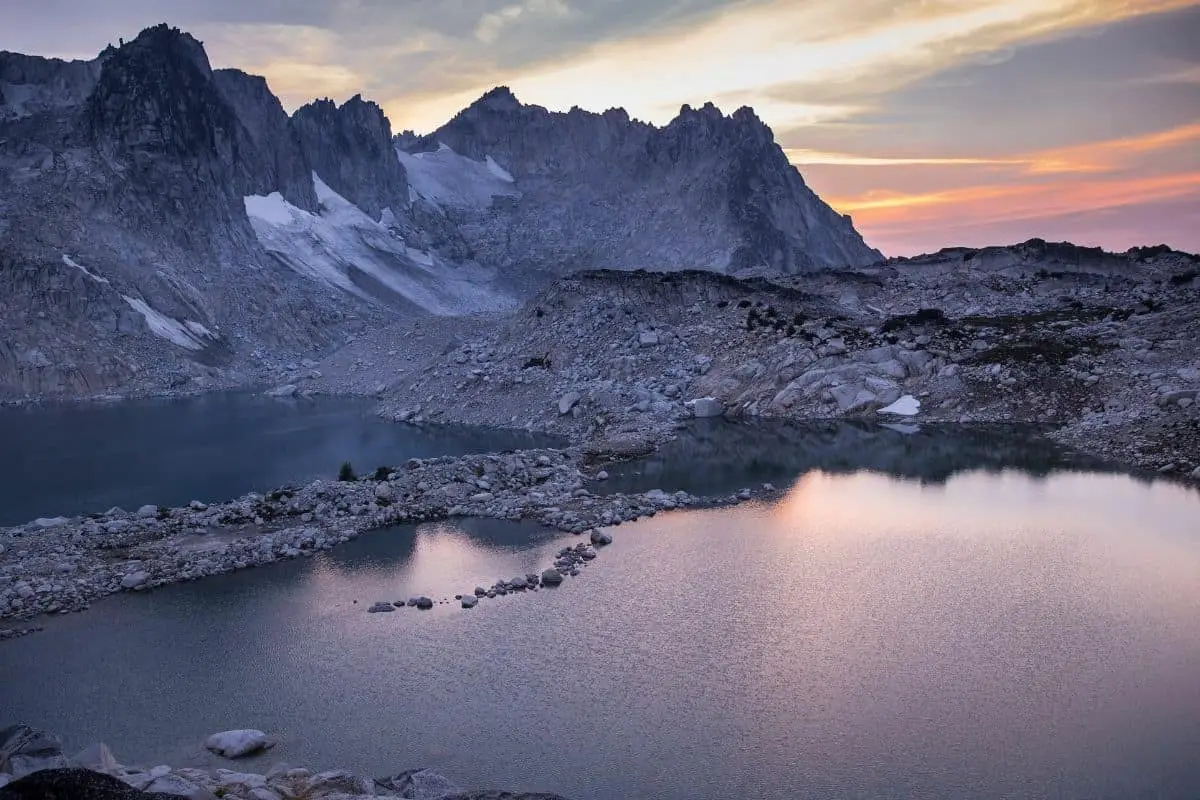 As its name suggests, The Enchantments trail will take you on a very magical journey, indeed. Featuring glistering teal alpine lakes, extraordinary jagged peaks, and glacially-carved granite, your eyes won't be able to stay still!
While getting into The Enchantments is an immense effort, with a long, strenuous hike, it will be an unforgettable experience.
Your impressive 36 miles journey starts at Stuart and Colchuck Lake Trailhead, where you will eventually make your way to Aasgard Pass (a reference to JRR Tolkein) until you eventually reach the Enchantment Lakes and Alpine Meadows.
A great hike for anyone up for a challenge, with eye-popping views and scenery as a reward.
The Wonderland Trail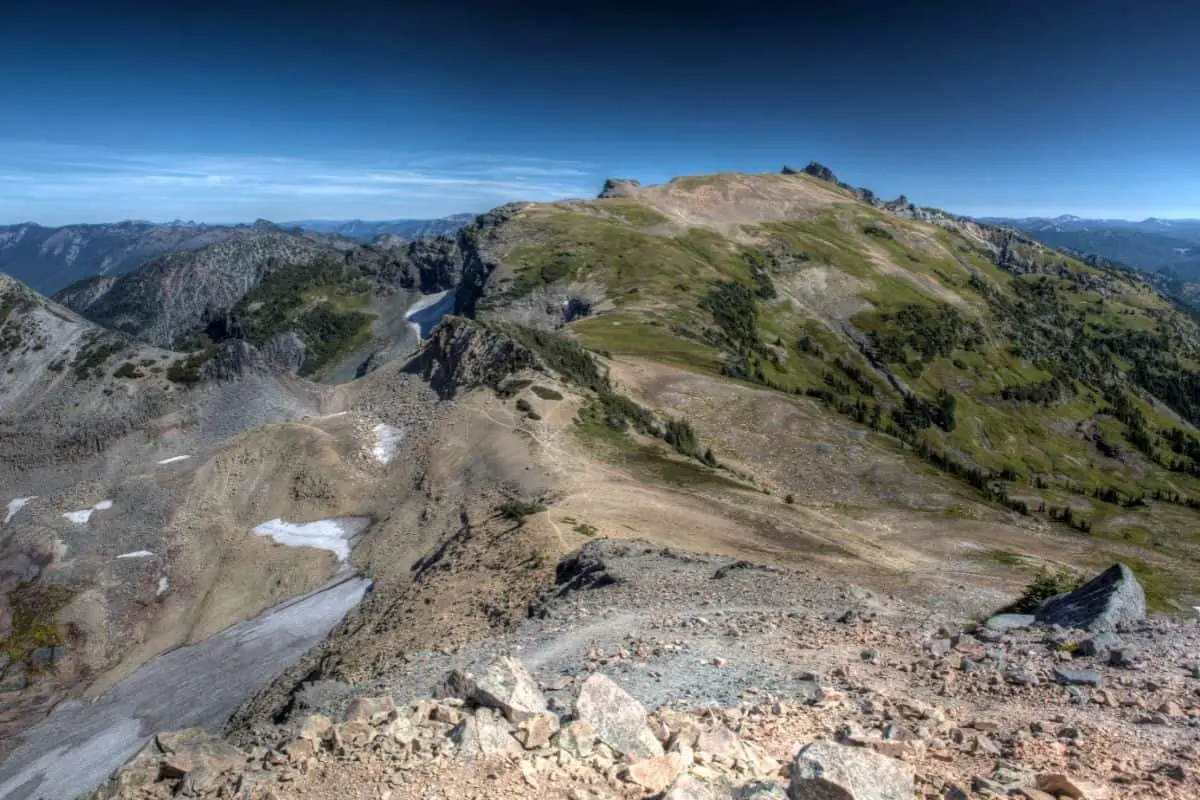 In need of something more challenging? Why not try tackling the 93-mile Wonderland Trail? Completely circumnavigating the base of Mount Rainier, the highest peak in Washington, it stands at an impressive 21,400 ft!
Offering remarkable views of the dense rain forests, turbulent glacial rivers, and the astounding views of the North Cascades.
Depending on your timeframe, there are many trails that will suit your needs. The most popular starting point is at Longmire, with many hikers tackling the journey over 10-12 days.
On the other hand, there is also a 0.8-mile trail, Trail of the Shadow Loop, taking you from old forests to idyllic meadows. There's something for everyone!
Paradise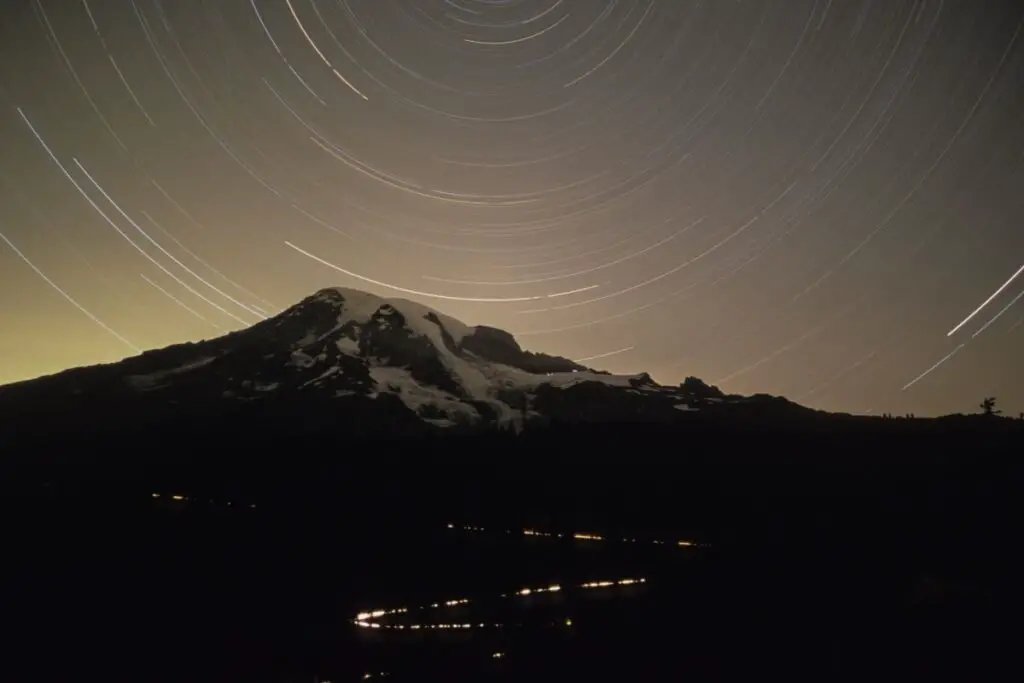 If you get a chance to miss the snow – which can persist into late June – you will be in for some spectacular views.
This trail comes to life with picturesque blooming flowers, some include western anemones, avalanche lilies, paintbrushes, and mountain bog gentians, which makes it an unforgettable experience.
The Paradise trail is subject to many types of trails, ranging from easy to very difficult, suiting anyone's level of experience. Follow the 1.2-mile Nisqually Vista Trail to see the impressive Nisqually Glacier.
On the other hand, hike the 5-mile Skyline Trail for a more challenging journey. Whichever route you choose, you are guaranteed to see some breathtaking sights.
Sol Duc River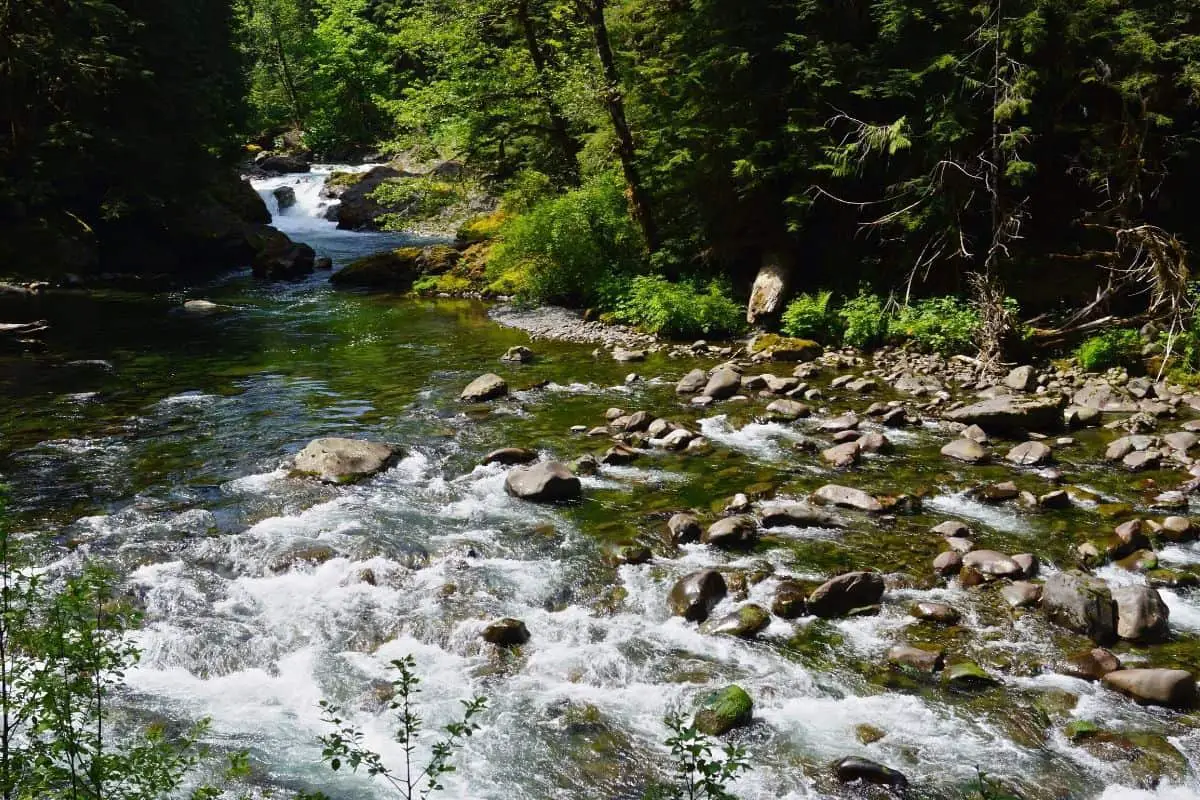 This trail features everything an avid hiker would love: lush green rainforests, marvelous waterfalls, and an abundance of wildlife.
The 14-mile track leads you into the heart of the Olympic National Park, where you can have a dip in one of its natural spas. This is arguably the most popular, and most beloved trail is the Sol Duc Falls.
Depending on the volume of water, the Sol Duc Falls splits into four channels as it spirals down over a 40 feet high drop into a tight, rocky canyon – with many viewing points, this trail isn't one to miss!
A popular overnight destination is the Deer Lake Trail along Canyon Creek. This is an 8-mile round trip where you'll reach the tree-lined lake and come back along the Seven Lakes Basin.
Spider Gap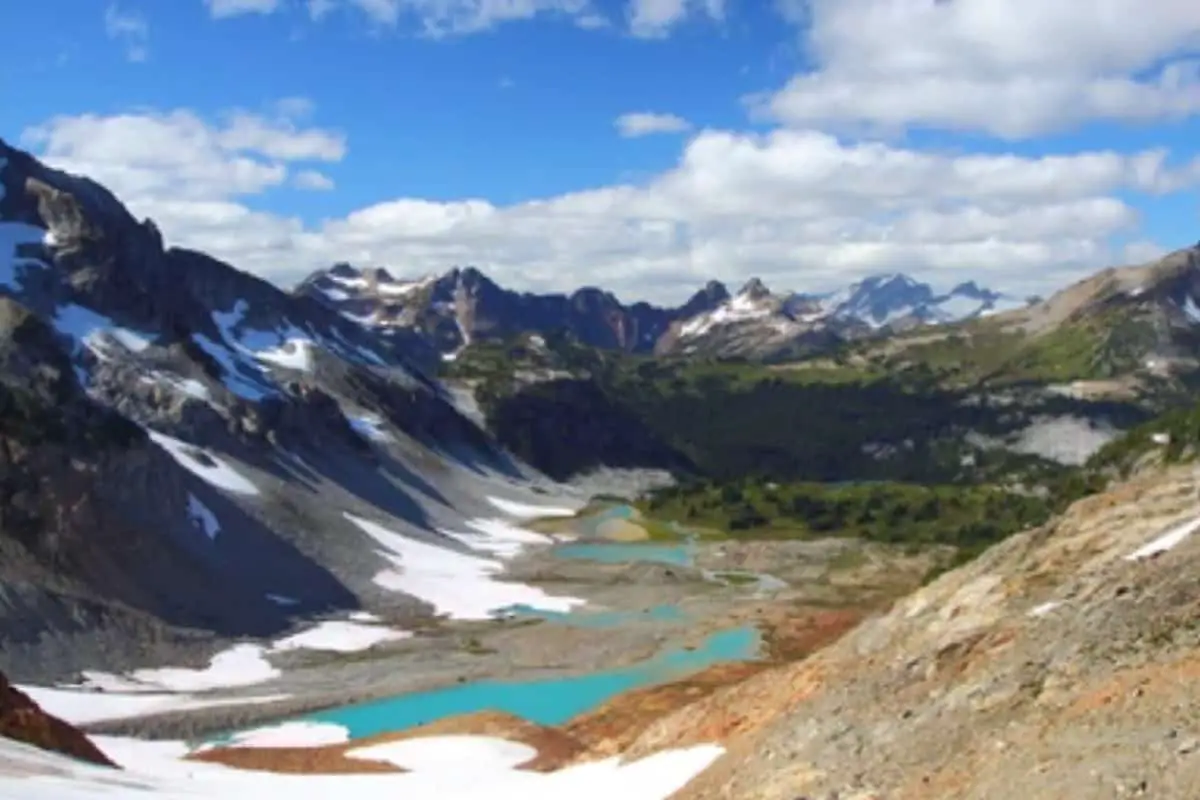 One of the more underrated trails – if you want to get away from the crowds, this trail is the one for you! And, it offers a whopping 44-mile hike!
The Glacier Peak Wilderness is home to some of the best backcountry in Washington State, offering vast alpine lakes, astounding views of the Glacier Peaks, and exceptional wildflower meadows.
Taking you through the Spider Meadows and Phelps Basin Regions, you will never get bored on this hike! With many campsites along the trails, you can complete the whole route or take sections at a time.
It is also a great last-minute hike, as you don't need any permits, and you can take your trusty dog with you on your adventure!
Read next 🐶 – Best Hiking Dogs
Final Thoughts
Sometimes, a one-day hike just won't do the place you're visiting justice. Especially if you are planning on hiking in Washington State, where the views are spectacular and the different trails are seemingly endless.
Whether you want to see the marvelous glacier mountains, the vast lakes, or the rich rainforests, Washington State has a lot to offer!
Also read – Best Hiking Washington State
Therefore, to make the most out of your trip, you could be considering a multi-day hike.
Hopefully, this guide has informed you of the best multi-day hikes in Washington State, so when you go on that trip, you will be blown away by its beauty and create unforgettable memories.