It is important to be prepared when visiting Japan for a multi-day hike, and this preparation includes knowing the location and wearing weather-appropriate conditions.
It is also advisable to carry something to alert wild animals of your presence and avoid any surprise altercations.
The following places are the best locations for a multi-day hike in Japan.
Planning Multi-day Hikes in Japan
When the majority of people think of Japan, they envision the bright lights of Tokyo. However, Japan is home to a multitude of forests, mountains and other beautiful scenery.
Therefore, after you have finished partying in Tokyo or sampling the street food in Kyoto, you should definitely retreat into nature and visit some of the most breathtaking places in Japan on a multi-day hike.
Japan stretches across approximately 3000 km from north to south. Contrary to what you may believe, the vast majority of Japan is mountainous, providing copious opportunities for hiking.
There are numerous hiking trails and whilst some of these trails are located nearer the city, there are also a number of longer hikes that range from two-days to six-weeks.
Regardless of whether you consider yourself to be an experienced mountain-climber or a novice, you will undoubtedly find the best multi-day hike to suit you.
You should also ensure that you are bringing enough water for your multi-day hike. A physical map is also essential, phone service may become increasingly limited on a mountain hike.
Mount Fuji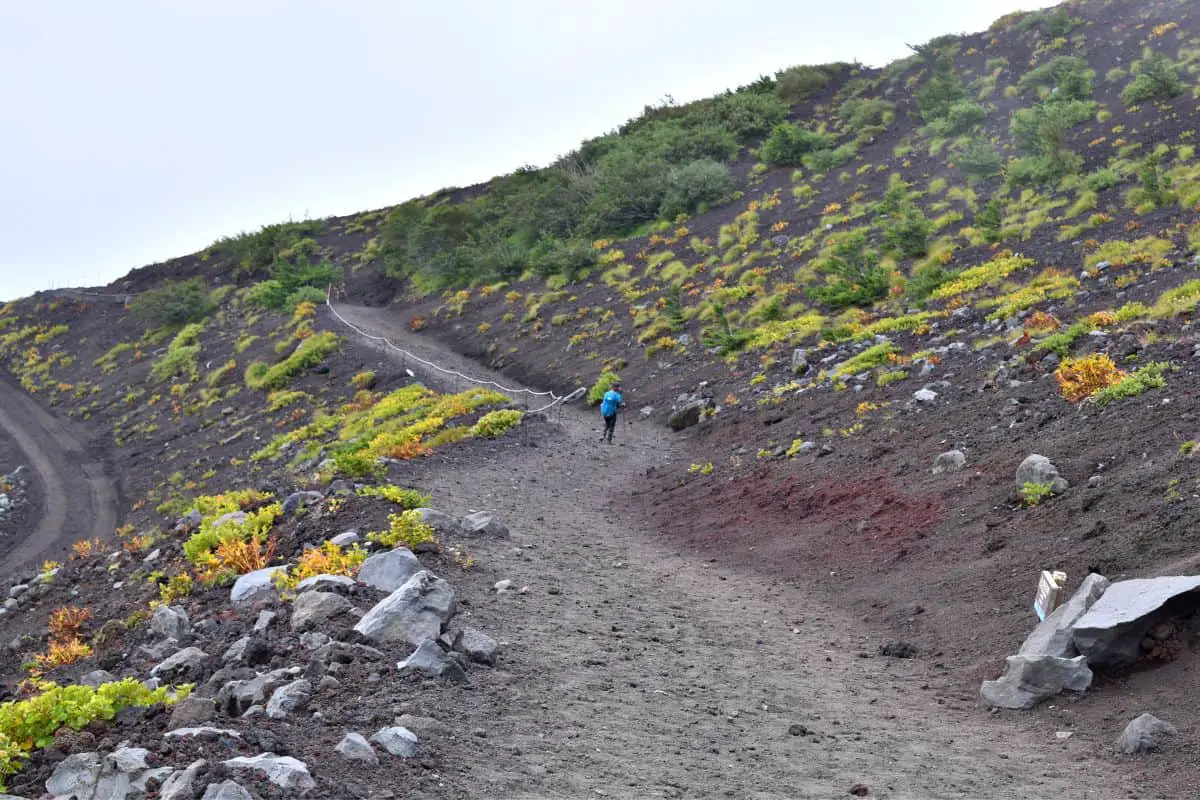 You may have heard of Mount Fuji before, as it is one of the most popular locations for a multi-day hike. It is also the highest mountain in the entire country, measuring a whopping 3776 meters in elevation.
You can view Fuji from Tokyo itself, however, you can also visit Kawaguchiko in order to climb this mountain as part of a multi-day hike as it is readily accessible from the city.
The climbing season starts in early July and lasts until mid-September. It is also important to note that this hike has 10 stations, and you can either start from the first location or take a bus to the fifth station and climb from there.
You can also select the route you take to the top and choose appropriately, depending on your skill set. Each of these routes will take around 7 hours to climb, with a further 3 hours to climb down.
Due to this, it is unlikely that you will be able to climb this mountain in a day. Therefore, it is best to plan to climb Mount Fuji over a period of two days.
There are a number of mountain huts located on the trails where you can spend the night. You should attempt to reserve these huts in advance, as they will become incredibly busy during the climbing season.
Whilst Mount Fuji is not considered a difficult mountain to climb by more experienced mountaineers, it is most definitely challenging and as such, you should ensure that you are wearing appropriate clothing.
The popularity of this mountain is less appealing to some climbers as you will interact with many other climbers on your journey to the top, and especially at the summit!
However, the views from the top of this mountain are undoubtedly stunning and worth the effort involved in a multi-day hike.
Shikoku 88 Temples Pilgrimage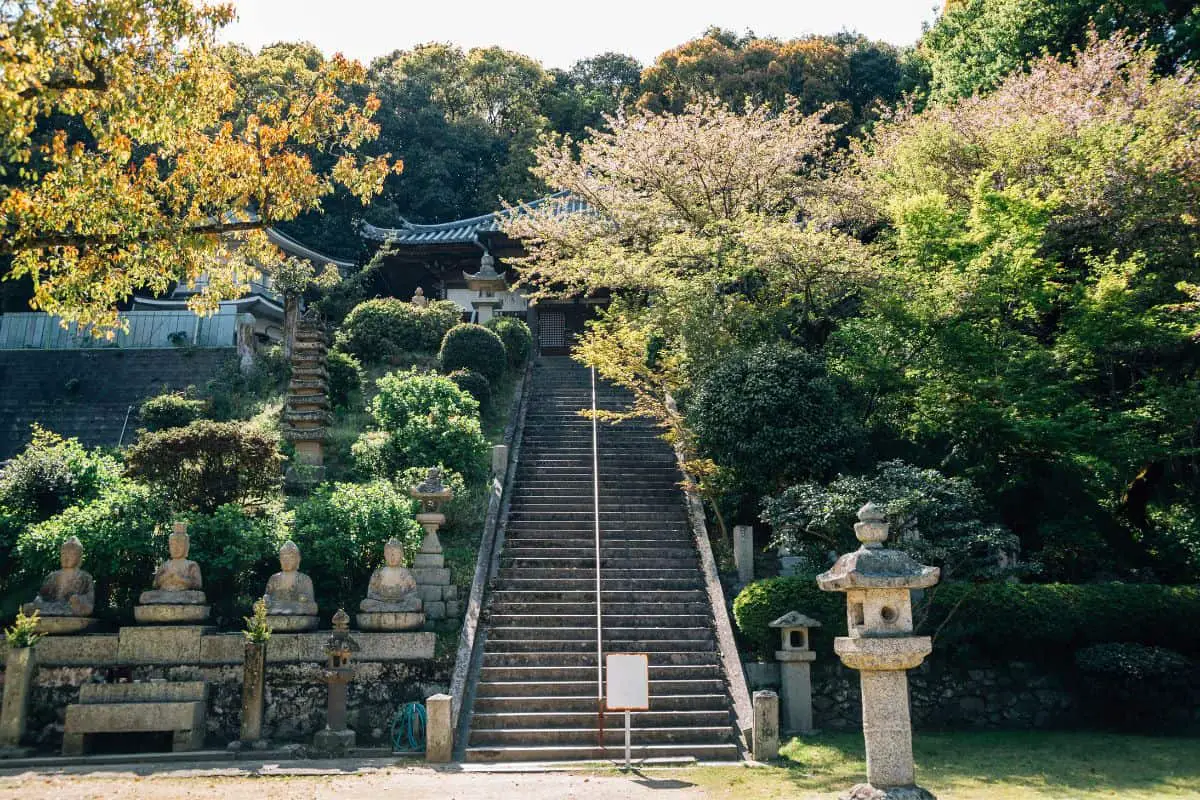 Shikoku is the smallest of the four islands and is renowned for being beautiful.
Those who are interested in the spiritual culture of Japan should definitely consider undertaking Ohenro, which consists of a 1200-year-old trail that passes a variety of sacred temples.
The whole trail can take up to 50 days to complete by walking. However, if you do not have time to complete the entire journey, then you can enjoy hiking in specific locations along the trial.
Alternatively, you can undertake parts of your hike by car. Shikoku is accessible by train as well as via flights from Tokyo.
It is important to note that it has a more stable climate than Fuji, which allows the hiker to hike over a longer season.
The vast majority of hikers will begin at Ryozenji Temple, where you can obtain a book that receives stamps at each temple along your journey.
If you do not plan to take the traditional, ohenro route, then you can always choose a guided tour that lasts approximately one week and provides you with access to each temple along with stunning mountain views.
Kumano Kodo Nakahechi Trail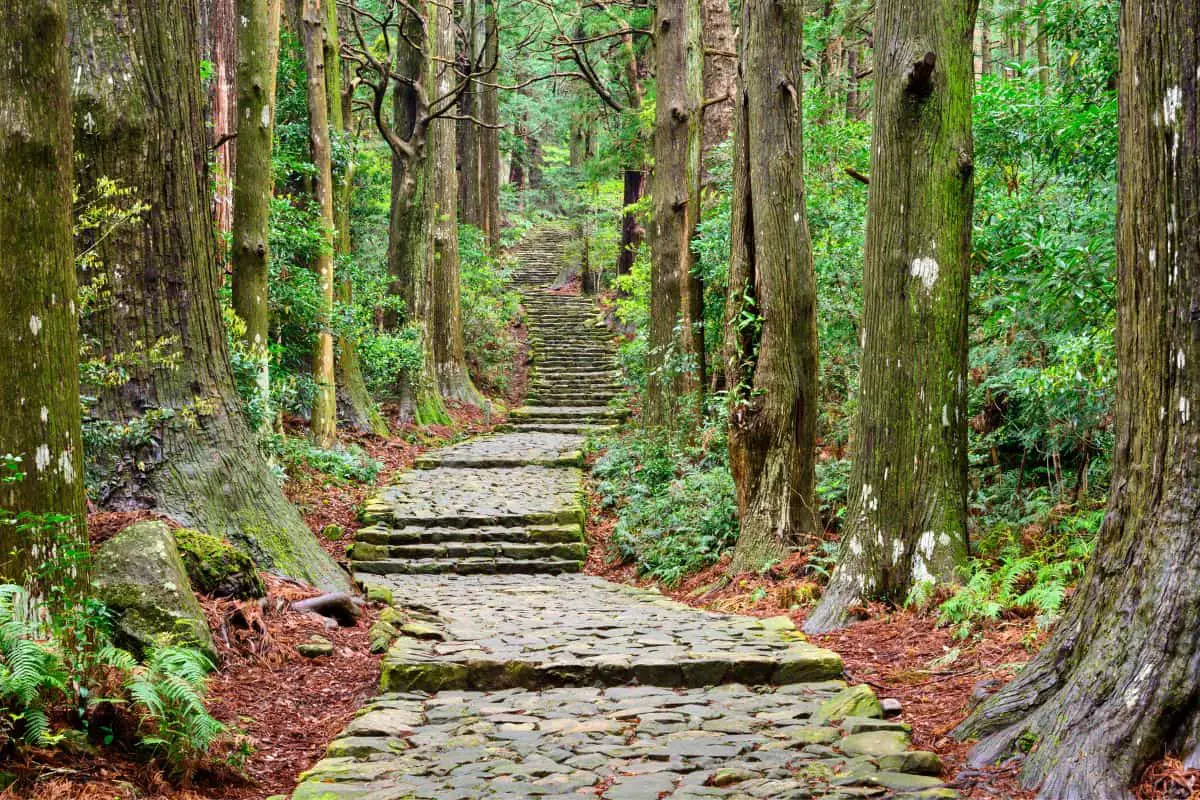 Along similar lines to the previous pilgrimage trail, this trail is located in the Kansai region of Japan, which is otherwise known as the Kumano Kodo.
This trial is accessible from both Kyoto and Osaka. This multi-day hike can also be coupled with an invigorating tour of sacred temples.
There are numerous trails to choose from in this area, and each trail varies in length.
If you are seeking a shorter trail, then you should choose the Daimonzaka, which takes you via stunning waterfalls without being incredibly challenging.
However, if you are seeking to fully retreat into nature, then the Nakahechi trail is the best option for you.
This trail has previously been walked by the Imperial Family, which is why it has been nicknamed as The Imperial Route. It lasts for approximately 38 kilometers and goes via a variety of shrines.
If you are a more advanced hiker, then you can continue onwards towards the Kogumotori-goe, which explores more secluded areas away from anything associated with tourism.
Conclusion
To conclude, the three multi-day hikes that I have outlined are undoubtedly the most popular hikes in Japan.
There are numerous routes available to take depending on your time limitations, and you will be able to view the stunning sites of Japan at your own pace.