Alberta is a great place to hike, with more than 1,000 km of trails and many lakes and rivers for you to explore.
Because there are so many hiking opportunities in this picturesque province, the best way to experience the beautiful scenery is to go on a multi-day hike.
While there are several smaller trails in Alberta that are definitely worth exploring, we're going to be recommending some of our favorite longer routes for multi-day hikes and backpacking trips.
These trails will give you the opportunity to experience some of Canada's breathtaking views, including the famous natural parks, while getting some exercise!
Alberta's Best Multi-Day Hikes
Tonquin Valley Backpacking Trail (Jasper National Park)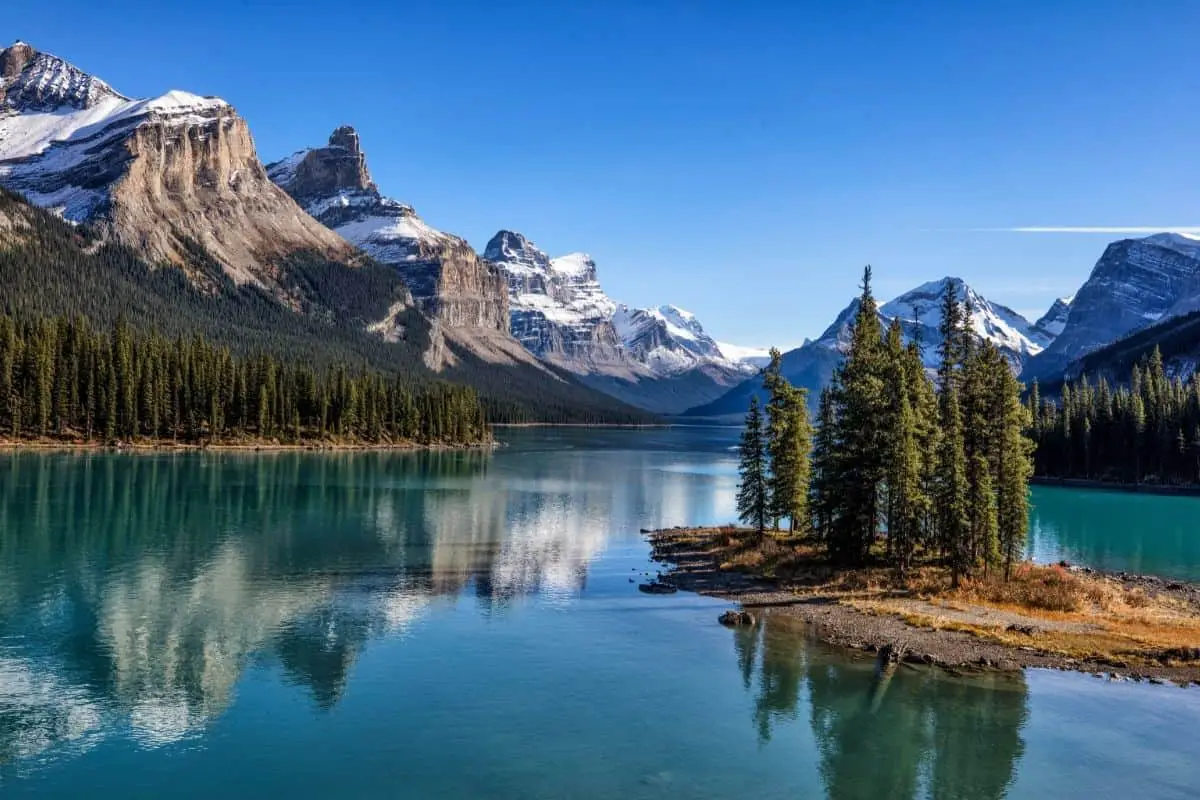 The Tonquin Valley Backpacking Trail is located within Jasper National Park, meaning that it's a fairly popular tourist destination as well as one of the favorite spots of Alberta locals.
At 42.2 km long, this trail will take you between 2 and 3 days to complete, depending on your walking speed.
You'll probably find that the route takes you longer than expected because you'll want to stop along the way to admire the stunning scenery!
Plus, most people who visit the Tonquin Valley Backpacking Trail also plan to take day trips to Moat Lake and Eremite Valley.
This is not the easiest multi-day hike in Alberta by any means, with hiking enthusiasts rating it as fairly difficult, partially because the elevation gained over the course of the route is 966 m.
If you don't want to set up camp in a tent along this trail, there are plenty of mountain huts to stay in, including the Tonquin Valley Backcountry Lodge.
Because this route closes seasonally, you can only complete the hike along this trail during the summer and the winter.
This also means that you can expect moderate crowds when the trail is open, so if you're looking for a quiet and solitary trail, this might not be the one for you.
However, the amazing views from Pevril Peak and the Amethyst Lakes are definitely worth it.
Sunshine Village To Mount Assiniboine (Banff National Park)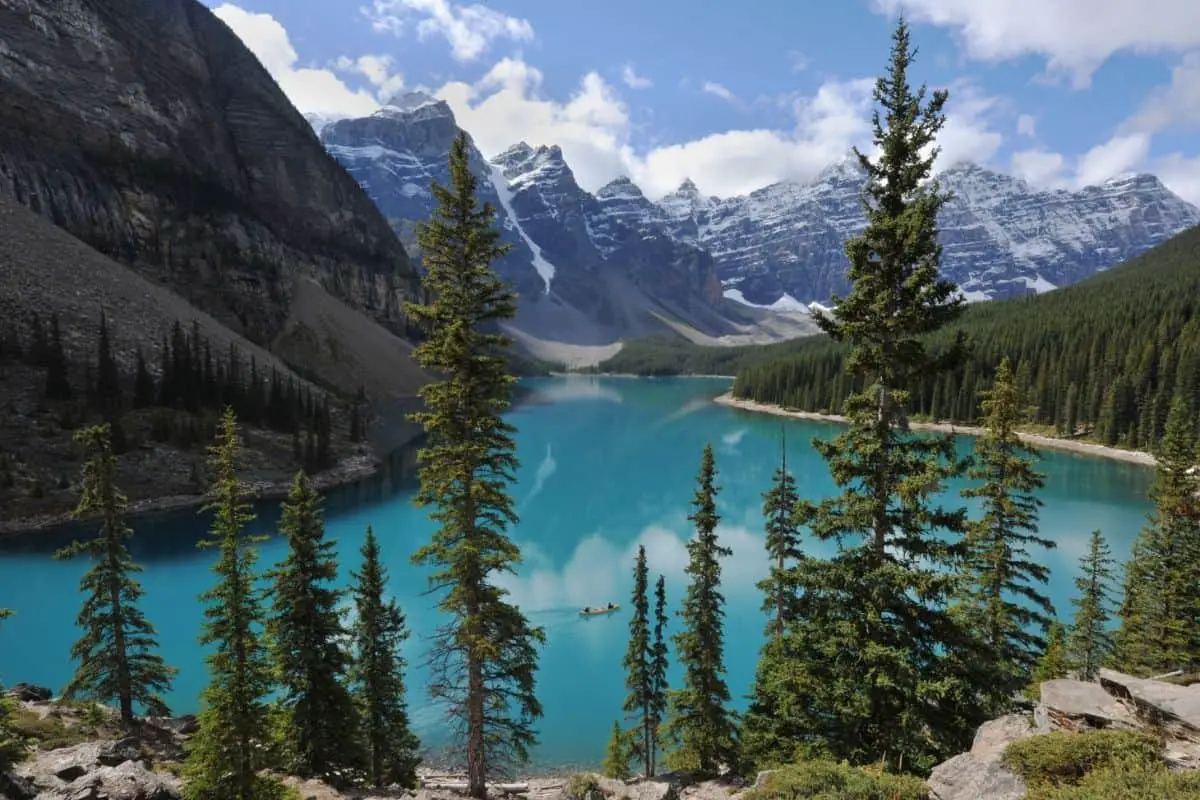 Another challenging but rewarding multi-day hike we recommend when you're in Alberta is the route between Sunshine Village and Mount Assiniboine, in Banff National Park.
You should allow yourself at least five days to complete this hike, which starts in the village and ends in the park.
Some people are able to complete the hike in 3 days, but unless you're an experienced hiker, it's safe to say that this route is one to approach slowly and steadily.
The first part of the route starts at the Sunshine Ski Resort before entering the Rocky Mountains. From here, you'll have a chance to see wildlife like elk and moose, as well as view the spectacular mountainscapes.
You should prepare for significant elevation if you're planning on doing this hike (1,555 m, to be exact), and the route is 54 km long in total.
This is part of the reason why the trail is recommended for intermediate hikers and is not rated as family-friendly.
Since this is a multi-day hike, you will need to make overnight arrangements. You can set up a tent at one of the campsites along the trail or, alternatively, you can choose one of several huts or lodges for added comfort.
The best time to complete this hike is between July and September for the best views and weather conditions.
Maligne Pass And Replica Peak (Jasper National Park)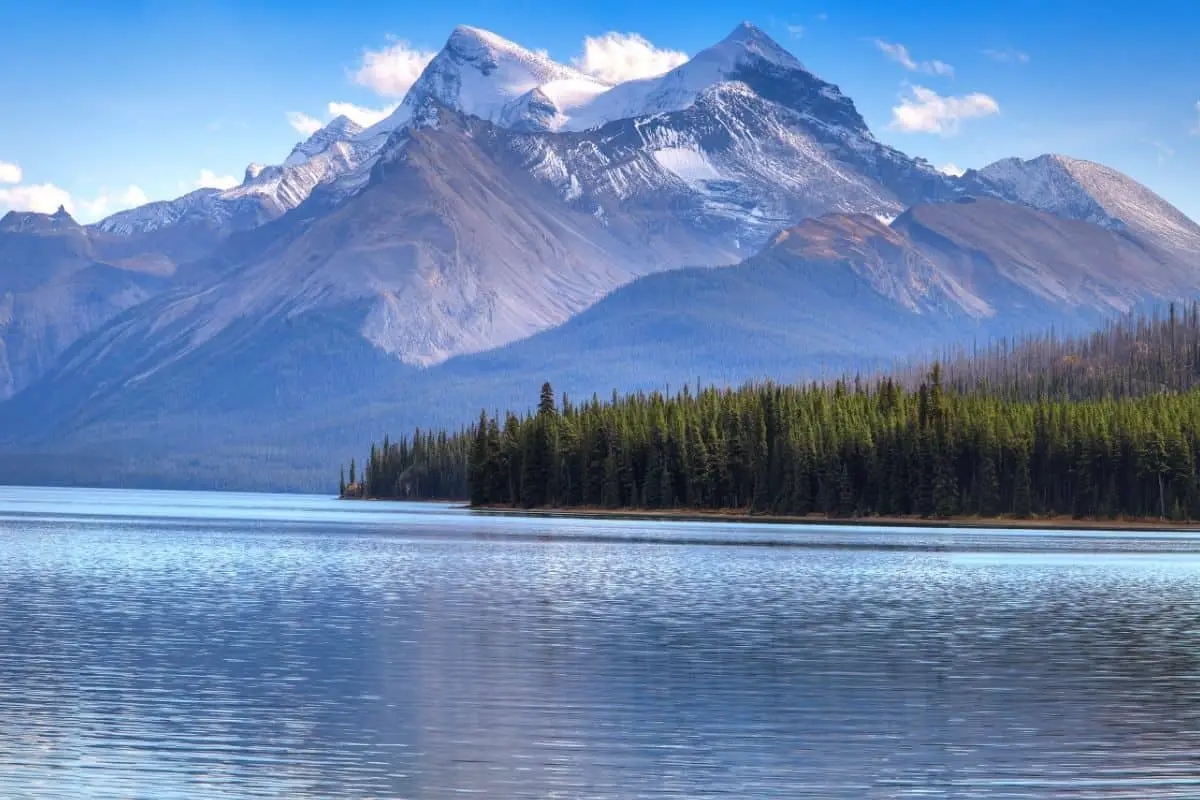 Heading back over to Jasper National Park, another one of our favorite multi-day hikes is the route that stretches across Maligne Pass and Replica Peak.
This trail has a pretty high total elevation, at 1,758 m, but it's only 38.7 km long and should only take between 2 and 3 days to complete.
Therefore, the Maligne Pass and Replica Peak hike is not rated as difficult as the previous two trails in this guide.
Nonetheless, this route is still rated as suitable for intermediate hikers both in terms of technical and physical difficulty, so we can't recommend the hike to beginners.
The first day of the hike is scenic and enjoyable, with a sharp but short incline as you head towards the campsite.
The second day is where things really get interesting, though. You will need a map or someone who knows the area well because some areas of the trail aren't clearly marked by a path as you head up Replica Peak.
People generally start hiking up Maligne Pass and Replica Peak in mid-July, but the route is good for hiking up until September.
Skyline Backpacking Trail (Jasper National Park)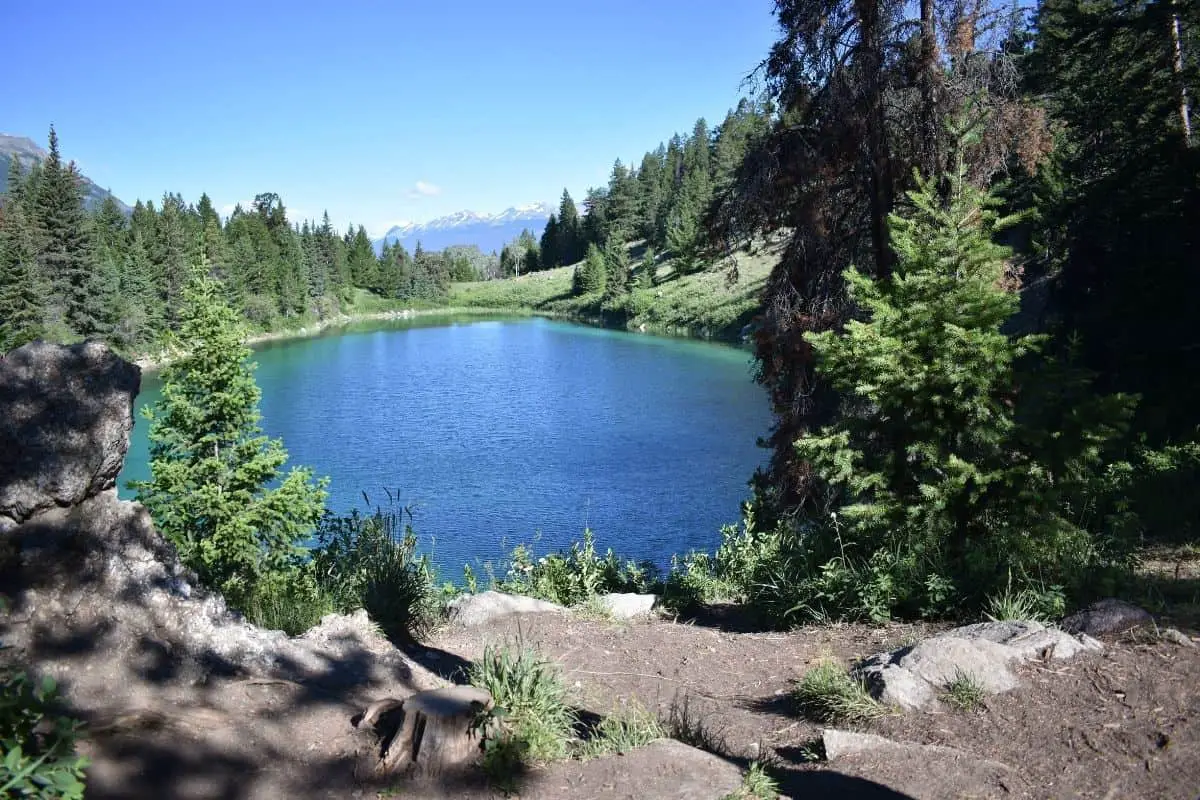 Finally, we recommend the Skyline Backpacking Trail if you find yourself around Jasper National Park.

This 40.9 km trail will get your heart pumping with an elevation of 1,500 m, but you can reach the end of the trail in 2 to 3 days.
Unlike the other routes we've recommended so far, the Skyline Backpacking Trail is suitable for beginners in terms of technical difficulty, meaning you don't need any intermediate or advanced hiking skills to complete the route safely.
You will, however, need very strong legs because the trail is rated as advanced when it comes to physical difficulty. This is because the trail is uphill for most of the way.
If you can deal with steep inclines, though, the views from Evelyn Creek Campground and The Notch are mind-blowing and will make the trip worth the effort.
This route is particularly beautiful between July and September. This is when we recommend completing this hike.
There are no lodges, huts, or resupply points along the way, though, so be sure to bring all the supplies you need, including accommodation in the form of a tent.
Final Thoughts
Thank you for consulting our guide to the best multi-day hikes in Alberta! We truly believe that long hikes like these are the best way to experience the natural beauty that Canada has to offer.
Make sure to plan your daily itinerary, re-supply stops, and accommodation ahead of time. Also, please only attempt these trails during the months of the year when they are open, and it is safe to do so.