Glacier National Park might be absolutely stunning, but it is also physically and psychologically demanding.
When you start preparing for your Glacier backcountry journey, you might discover that the planning phase, particularly the permit procedure, is quite complicated, not to say tiring sometimes.
That is why in this article we will provide you with every piece of information you ought to plan for a thrilling, safe, and unforgettable journey to this top national park.
Planning Your Trip To Glacier National Park
The Glacier National Park has more than 700 miles of backcountry paths crossing through vibrant mountainous grasslands, glacier-carved highs, deep valleys, and moss-fringed hollows hugging spectacular cerulean lakes.
The pathways that lead to some of the park's best sights are generally difficult, but the reward is good enough to justify it.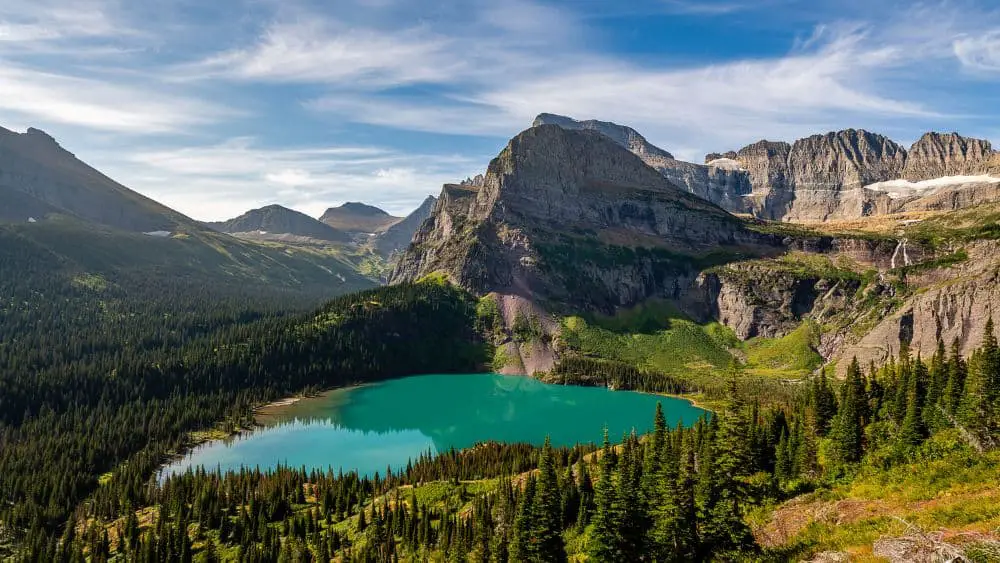 The Park's backcountry is divided into an eastern and Western side along the Continental Divide.
Every route on both sides has a comparable "vibe."
The west side routes begin at about 3,200 feet high, are far more densely forested, and provide the most solace.
Paths begin at about 5,000 feet east of the dividing line, and the landscape has sparse vegetation, forming many open panoramas and enticing more audiences.
To put it another way, if you are seeking quietness and a low-level view, head west.
Go east for mountainous hiking with glaciers and hilly scenery.
Think how much time you would like to spend on the hike, what distance you want to cover, the amount of water and food supplies you will have to bring, as well as what your goals are.
Do you enjoy high mountainous trekking or walking paths through the woods with occasional scenery?
Does seeing glaciers play a vital role? Is it more important for you to see wildlife (from a distance)?
Every one of these things can help you perfect your planned route.
The backcountry's campsite, trailhead, and area information map supplied by GNP are very useful tools as you start planning your trip.
Trail closures are common due to wildlife conservation worries that range from wild bears to impregnated goats.
Because the park will post trail closures at each permitting office, you must have the flexibility and adjust your planning accordingly.
That is why we strongly advise adding one more day to your schedule.
Authorization For Backcountry Camping
There are 65 backcountry camping grounds with a total of 208 camping sites in the Glacier National Park.
Every single one of the backcountry camping areas in Glacier requires a permit and the prices can be found here.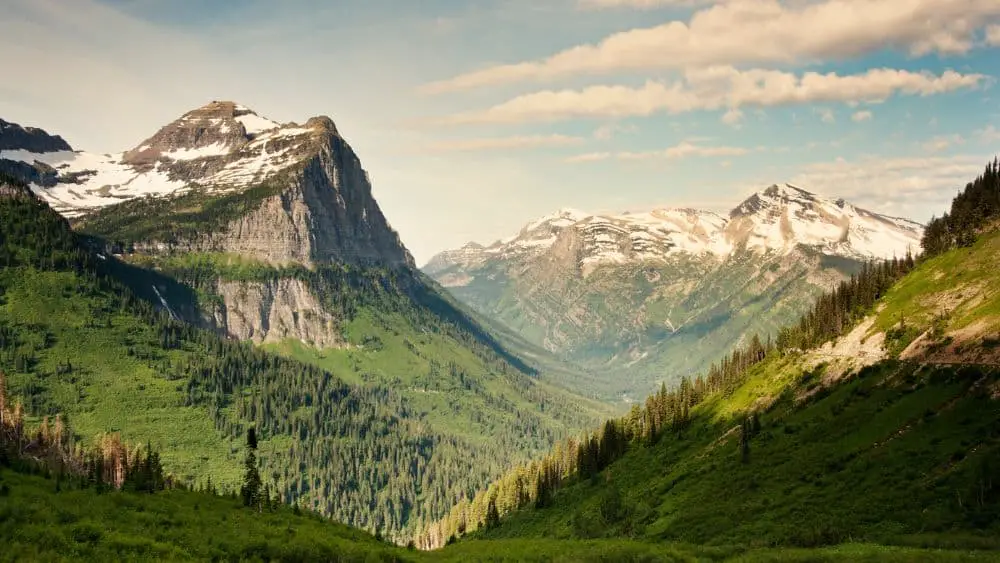 Every nighttime camping requires a backcountry authorization that needs to be carried with you at all times when you're in the backcountry.
These permits are only acceptable for the specific days, sites, and the number of people they were taken out for.
The park has many backcountry scouts inspecting permits all through the park, therefore don't go venturing out without one.
Backcountry campgrounds are extremely popular in the peak summer season (mid-July to the last days of August).
50% of the bookings are made months in advance, while the remaining half are reserved for walk-in backpackers.
Having said that, making an ahead-of-time booking simplifies life a great deal. The procedure for both is outlined below.
Pre-Booking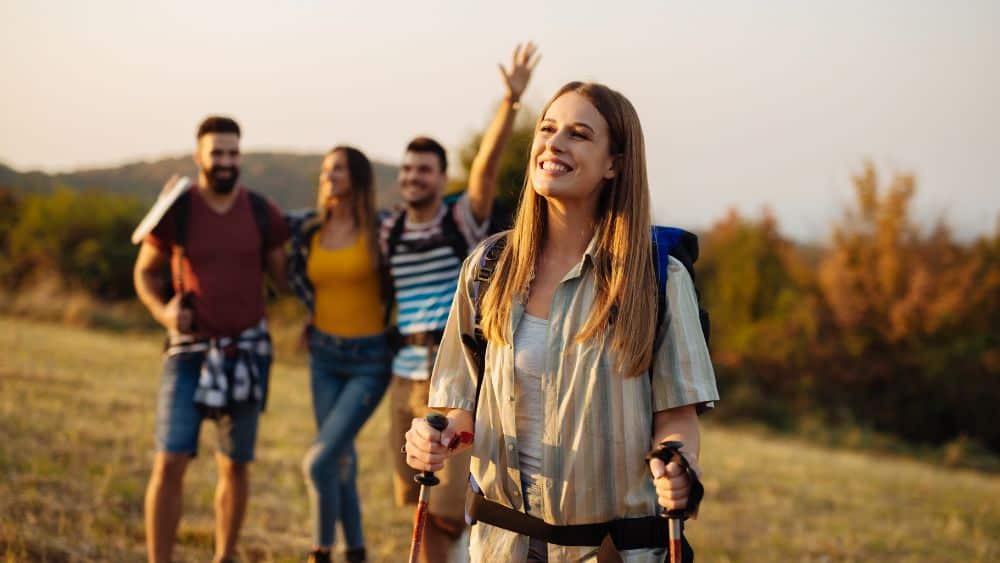 Online bookings for 9-12 people can be made as of March 1, whereas bookings for 1-8 people start on March 15.
Application forms are not accepted via mailbox, phone, fax, or in person.
During those 15 busy application days and as of 2019, Glacier is processing booking application forms randomly ordered, instead of doing it on a first-come-first-serve basis.
Apart from the camping site charge, you will also be charged a handling fee and an administrative fee for each pre-booking application you send, no matter how big or small.
If, according to the scope of your journey, the backcountry office will not be able to grant a pre-booked itinerary, the amount of your request charge will be reimbursed.
It usually takes about a month to receive a reply.
Keep in mind that you can always modify your booking in person, waiting for any available itinerary.
However, you should also be aware of the fact that you can only go hiking for 16 miles each day when you have pre-booked.
Finally, hikers who want to travel a greater distance must apply for camping site permits in person.
Walk-In Permits
If you can't reserve your visit in advance, it still is worthwhile to take your chances and head there for walk-in permission.
You are likely to organize a fantastic journey if you are flexible with times and places. Walk-in reservation fees are found here.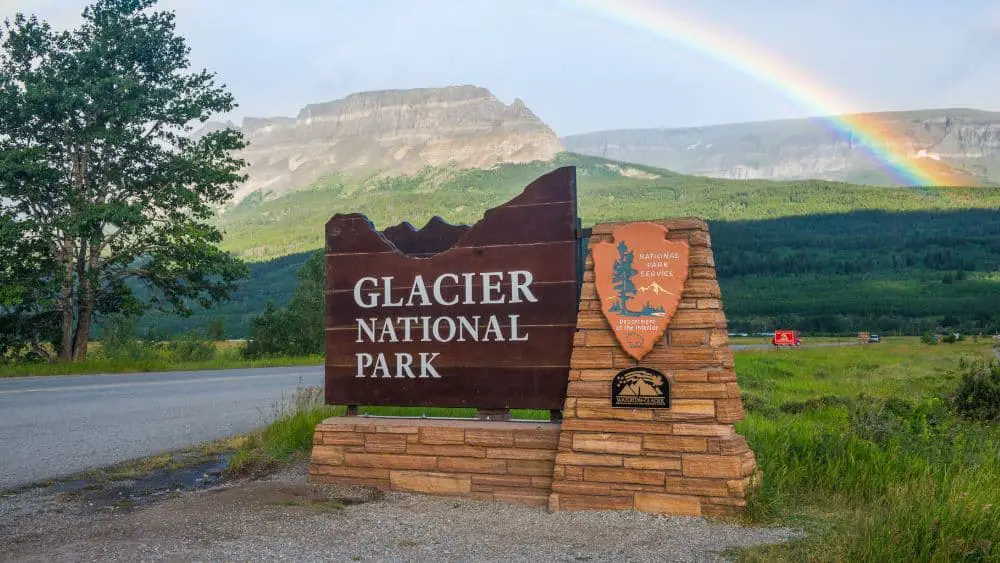 To raise your chances of getting a walk-in permit, show up early the day before you intend to go on your hike.
At the backcountry offices you can get a walk-in permit from open at 7 a.m. each day, but we suggest arriving early because the demand is high especially during high season, so you can expect a big line even before they are open for work.
Best Backpacking Trails
The backcountry of Glacier National Park has it all: waterfalls, grasslands, extensive valleys, rising hilltops and peaks, and silver blue lagoons, clear as the sky.
Choosing which area to visit is always a challenge, but whichever way you choose to go will definitely be a rewarding experience for you.
Some of the best places you can head to are:
The Bowman-Kintla Loop
The Stoney Indian Pass Trail
The Gunsight Pass Trail
The North Circle Loop
The Dawson-Pitamakin Loop
The Bottom Line
If you decide to explore Glacier National Park, the experience will be more than rewarding.
However, you should make sure you book in advance or head there quite early to queue up and get permission to go backcountry camping in the park.
No matter whether you head east or west, backcountry camping in Glacier National Park is an unforgettable experience that you will want to relive every year!