There's nothing better than unrestricted backcountry camping, and even more so when that is in a heavily forested or seaside setting.
But is that possible in the Bay Area?
If you are wondering whether you can go backcountry camping in the Bay Area, this article is for you!
Can I Go Backcountry Camping In The Bay Area?
While the Bay Area has plenty of spots where you can go camping, most of them already have designated camping areas and campsites where you need to make a reservation and sometimes even pay a fee to pitch a tent.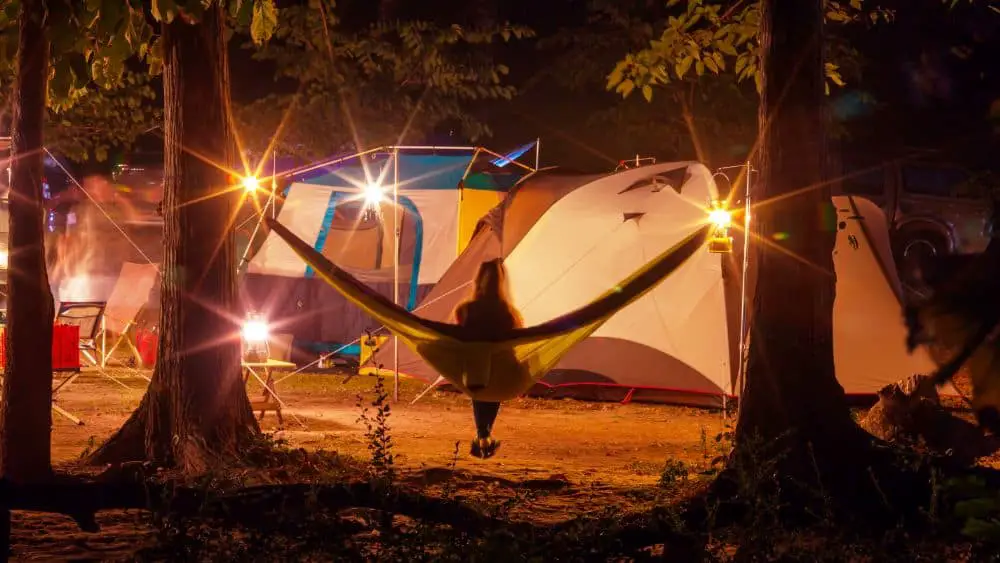 Even when choosing to go to National Parks and Forests, the state of California requires that you apply for a permit.
So, even when you decide to go backcountry camping in California, it's best to check the BLM and USFS websites for more details and information on how you can go backcountry camping on their lands and do so the legal way!
With that being said, there are plenty of places where you can go backcountry camping near the Bay Area and which are worth your time.
Most of them are a couple of hours away, so you probably want to get there by car before you start getting deeper into the wilderness areas.
Keep reading below to see some of the best places for backcountry camping!
Backcountry Camping Near Bay Area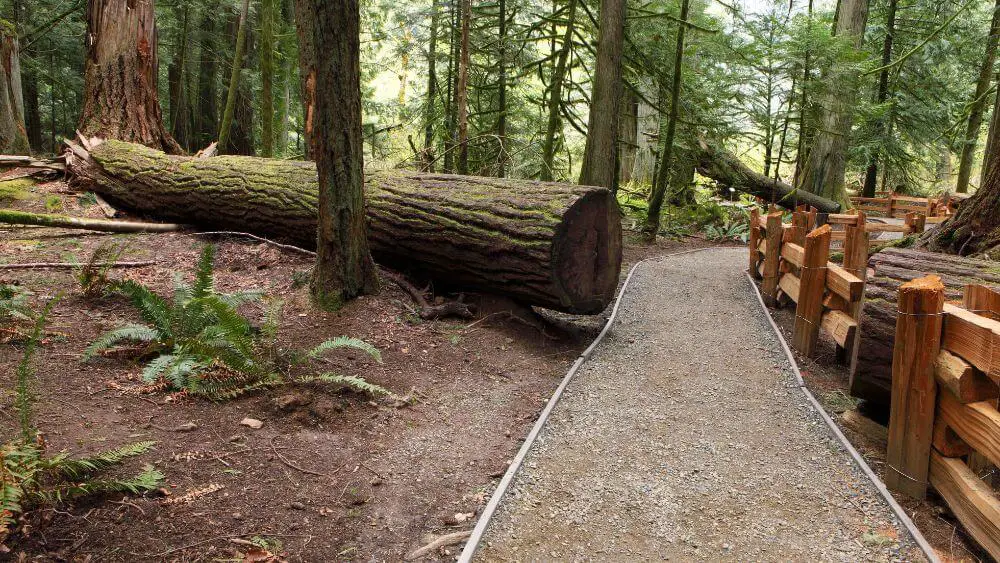 1. Redwood National Park
Redwood National and State Parks have over 200 miles of astounding backcountry paths and seven identified backcountry campgrounds for people who want to escape the ordinary and discover their secret trails.
In this national park, you can travel through a diverse range of ecosystems to reach your nighttime destination, whether it be on foot, mountain bike, or riding a horse.
2. Pinnacle Rock
There is no actual campsite anywhere in the large Pinnacle Rock area, but backcountry camping is permitted throughout the Mendocino National Forest.
To lower your impact, look for a location that has already been set in place.
If you don't know how to look for one, it is quite easy: indications could be things like an existing fire ring as well as any noticeable tent pads from previous campers.
Bartlett Springs Road is within roughly 0.5 miles from the Pinnacle Rock's top (there are many camping sites spread along the way), allowing people to easily move to the upper end and take in the scenery.
3. Cherry Lake
Getting to enjoy the views and nature offered in paid campsites is great for families that need toilet facilities and other amenities, but backcountry campers know that their type of camping is way better!
Cherry Lake, located right outside the western boundary of Yosemite National Park, is one of those places that proves that less is more.
Despite the fact that the reservoir is part of the city's water supply, people can still enjoy their time there by swimming, fishing, and hiking close to the water.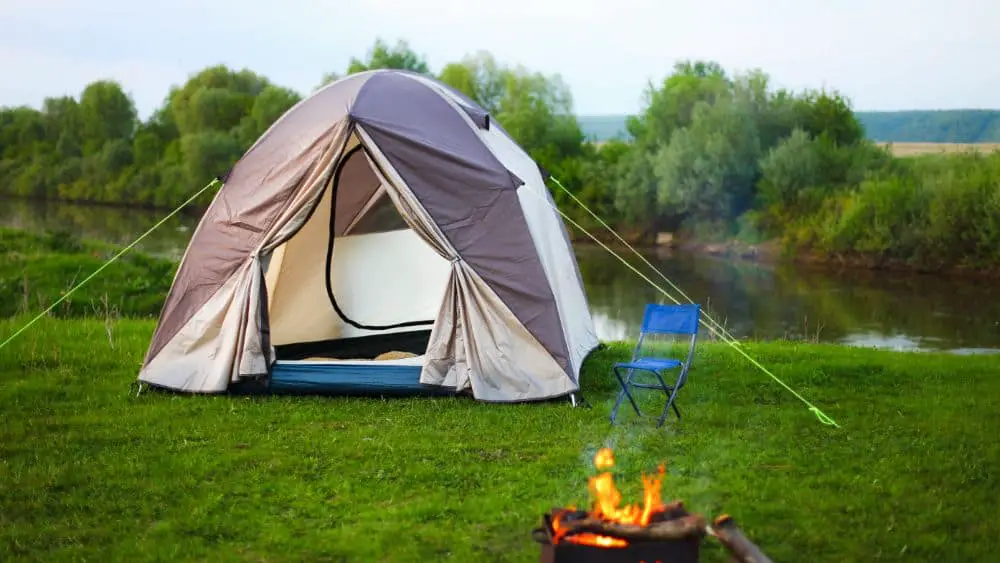 4. No Man's Trailhead
There is a ton of available space for backcountry camping in Klamath National Forest.
But the campground closer to the No Man's Trailhead – about 16 miles beyond the Happy Camp – tops them all, thanks to its proximity to the Clear Creek National Recreation Trail.
This trail is 22 miles long and goes along Clear Creek and all the way to Young's Valley.
So, when you are up and ready to explore the place, follow the path for some breathtaking views of the scenic Siskiyou Wilderness.
5. Modoc National Forest
Camping in the faraway Modoc National Forest almost guarantees a remote backcountry experience.
Even on national holidays, travelers can always find secluded places to camp.
The Devil's Garden Ranger District locations are quite unique because they are actually on the Pacific Flyway waterbirds' migratory trajectory and thus are covered up with wildflower blossoms in the springtime.
6. Rocky Point West
Eagle Lake, located in the northeast part of California, has many stretches of land ideal for backcountry camping on both the eastern and western sides of its shoreline.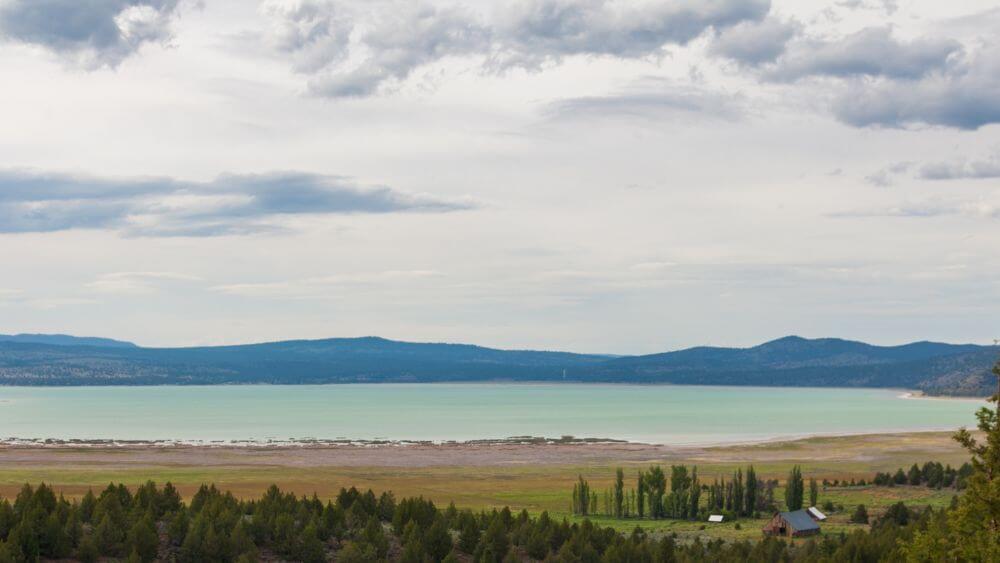 This is a fantastic place for wildlife observers around 30 miles up the road from Susanville.
In fact, Eagle Lake is home to one of the last ospreys that are still laying eggs in the western states of America as well as to its native trout.
7. Mud Lake Trailhead
Mud Lake's trail is one of the best ones you can explore, and its head is open for free, backcountry camping to anyone who wants to spend a couple of days there.
Mud Lake Trailhead is also a less expensive option if you are looking to also visit the Lassen Volcanic National Park.
With no more than a 15-mile hiking distance, it is not the easiest path to complete, especially for people whose fitness level is poor, but the experience is 100% worth it.
Essential Gear For Backcountry Camping
Backcountry camping is an extremely fulfilling experience if everything required for the excursion is thoroughly organized ahead of time.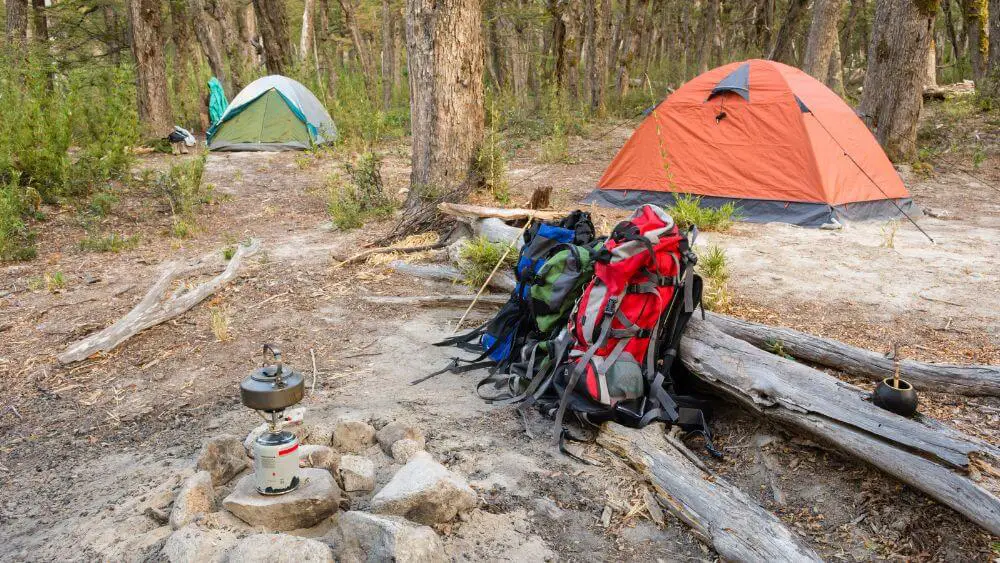 When planning what to carry on a backcountry camping trip, keep in mind the distance you'll have to walk from your vehicle to your destination.
If you have a long walk ahead of you, then you need as little weight as possible.
Otherwise, you can carry more things with you if you plan on camping someplace near and exploring the wilderness without all the weight on your back.
So, apart from your tent, sleeping bag, sleeping pad, clothes, and some food, what else do you need for backcountry camping?
Sale
Coleman 2-Person Sundome Tent, Navy
Dome tent with a sturdy frame that withstands 35+ mph winds
Easy setup in only 10 minutes. Good for backpacking
Weathertec system with patented welded floors and inverted seams to keep you dry
Large windows and a ground vent for superior ventilation
Measures 7 x 5 feet with 4-foot center height
Here's a list of the things you need to take with you:
Shovel: a shovel is necessary for burying your fire and 'business' before leaving the area. Leaving as low an impact as you can on the area you camped in is important to preserve nature.
Light: a small battery-operating lamp, a torch, anything that works and is extremely useful when the sun sets, and the forest trees hide any light available from the starry sky.
Firestarter and blade/knife: To start a fire, you will need a lighter and pointy, sharp knife or blade to cut some deadwood (only!) logs.
Trashbags: Leave no trace and leave no waste!
The Bottom Line
Backcountry camping near the Bay Area is an amazing experience everyone should try.
Just, no matter where you go, make sure to follow the relevant regulations and laws, and respect nature!